For today's post we are going to bring you a series of images with tattoos to celebrate friendship. We say this, because they are tattoos that become best friends, each making a design, sometimes the same, sometimes different but complementary, with the aim of engraving on the skin a friendship that is already engraved in the heart forever. They are ideal for all those who were eager to get a tattoo with a friend, which binds them forever, but had not yet decided the design. So we invite you to continue watching these images with great tattoo designs for best friends.
Original tattoos for best friends
Tattoos for best friends usually have a particular feature and that is that the designs are usually the same for both people, that is, it is done in the same place and the same tattoo to symbolize union and parity. But there are also designs that are often different drawings, but their characteristic is that they are complementary, which are meant to represent the complicity and the need for each other to complete.
In addition, these types of tattoos are usually made with the need to seal a friendship that transcends a moment, because it is believed to be for life. And what is more beautiful than wearing a tattoo on your body that reminds us of an eternal, faithful and great friendship with a friend.
We invite you to see the following images with original tattoos for best friends.
Tattoo ideas for best friends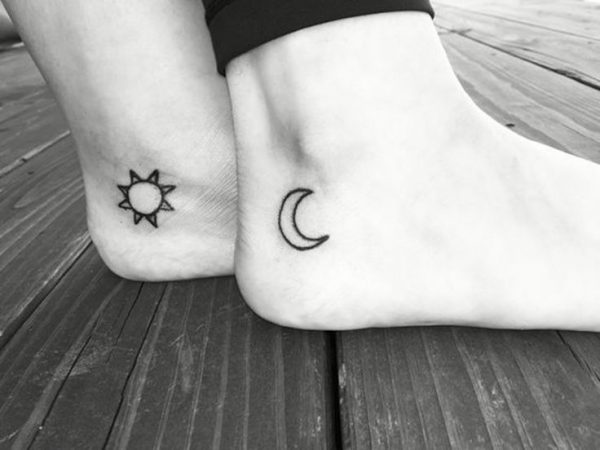 The moon and the sun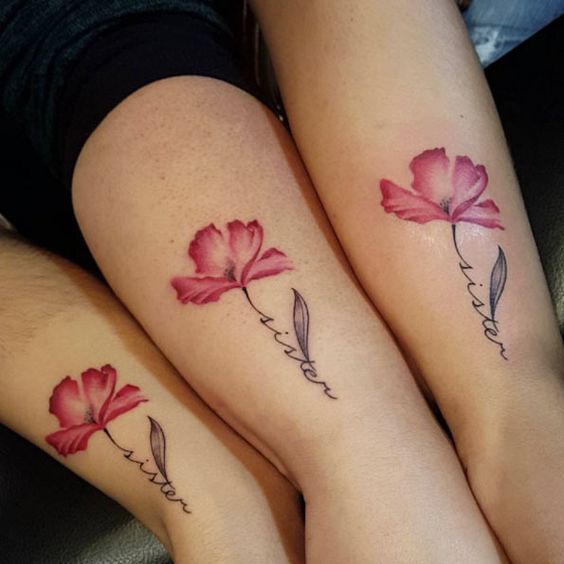 Flowers with the word sister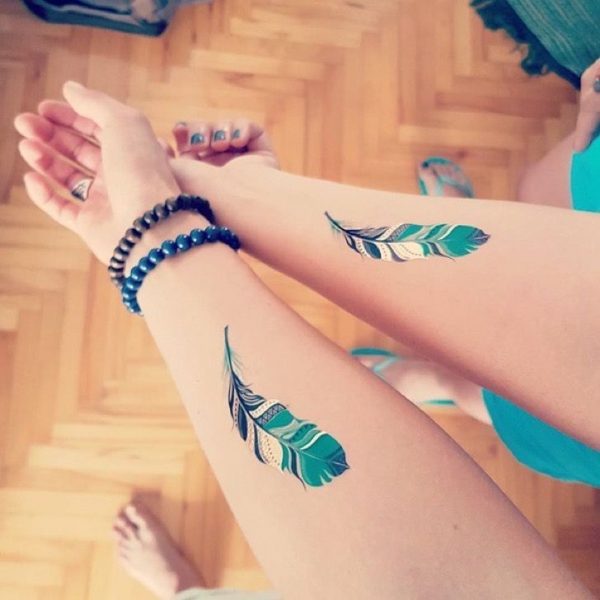 Two pens with colors and original designs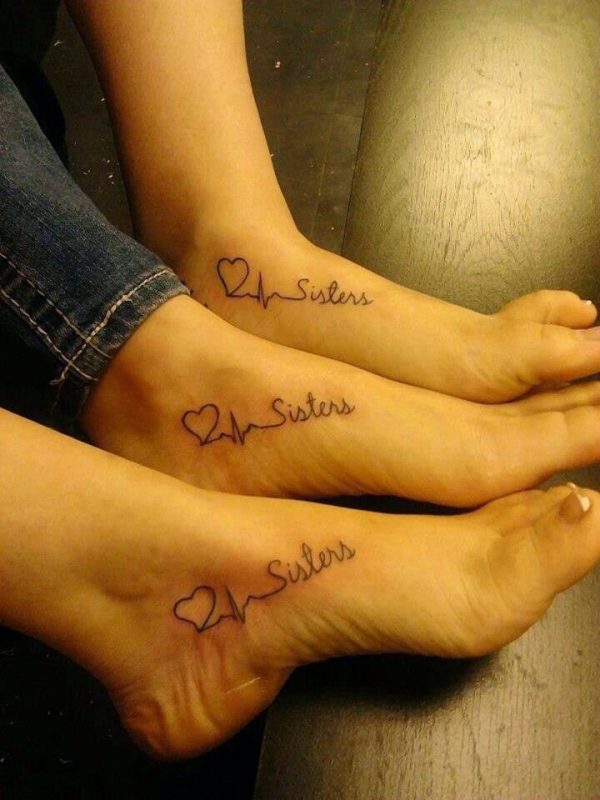 Friends who become sisters of life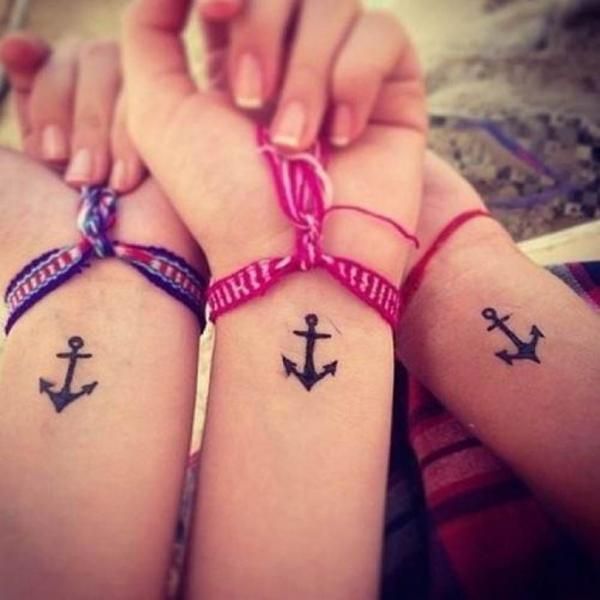 Anchors for life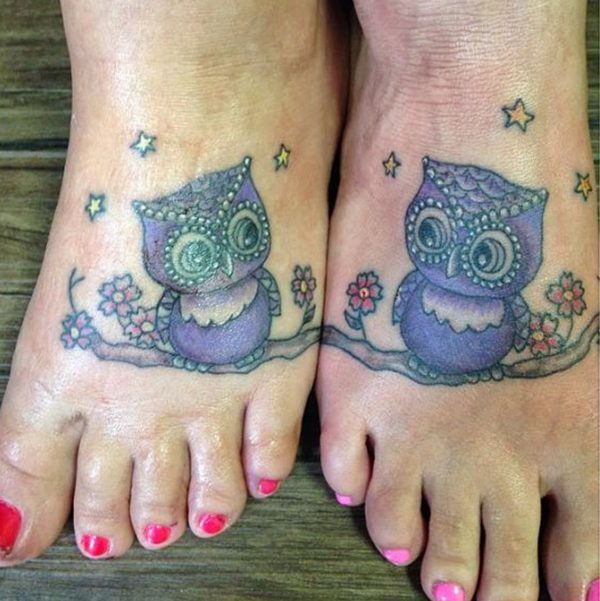 Two owls that look at each other and are accomplices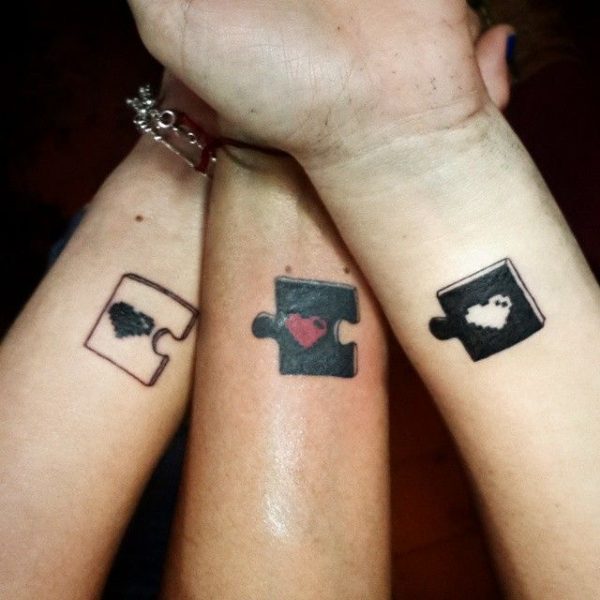 Joining puzzle pieces


Secrets of best friends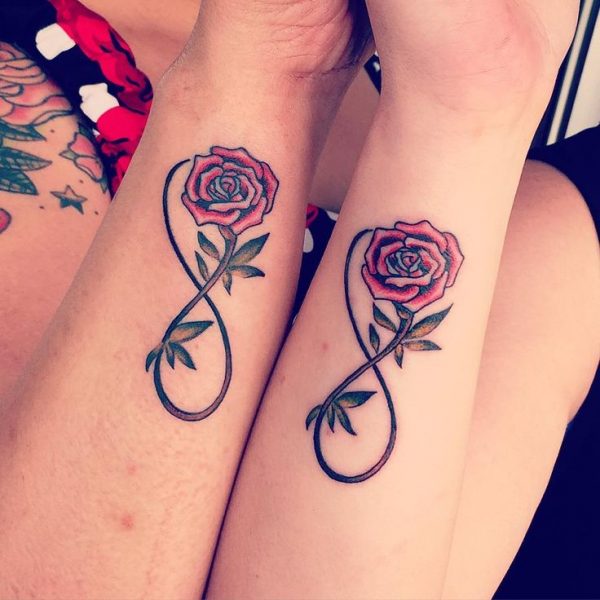 Tattoo of roses combined with the infinity symbol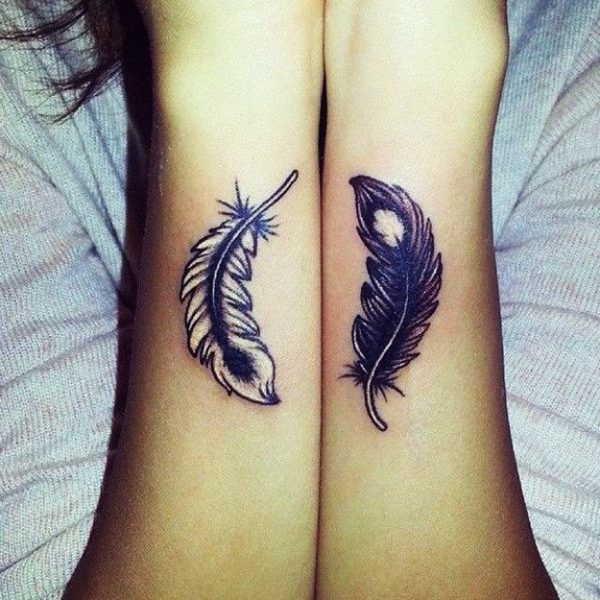 Feathers, a tattoo that symbolizes freedom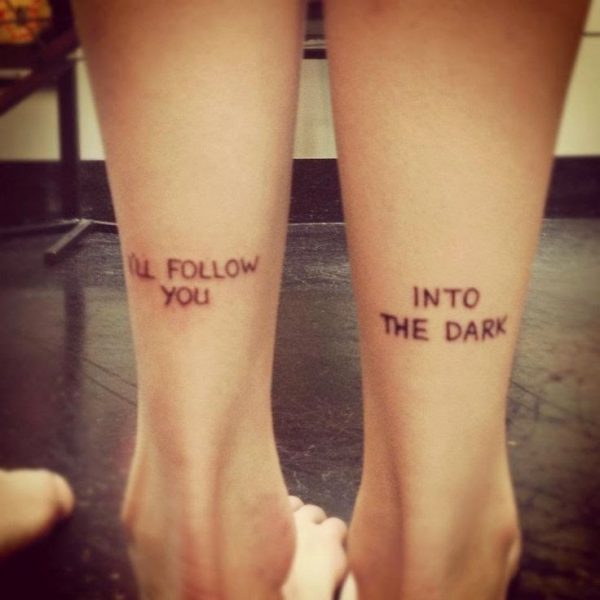 A phrase that is completed only when the two tattoos are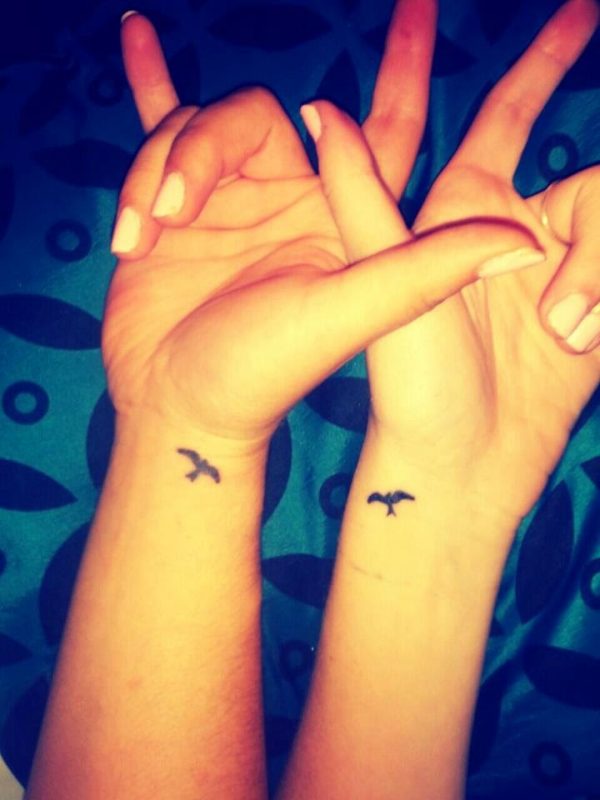 Two sometimes the same on the wrist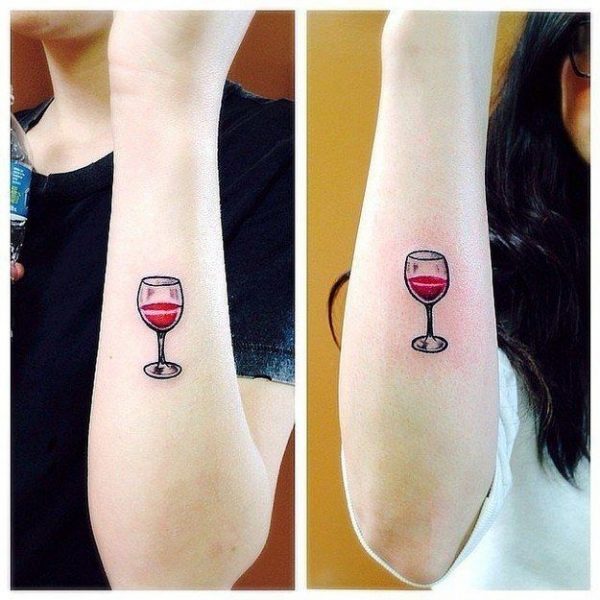 For friends drinking companions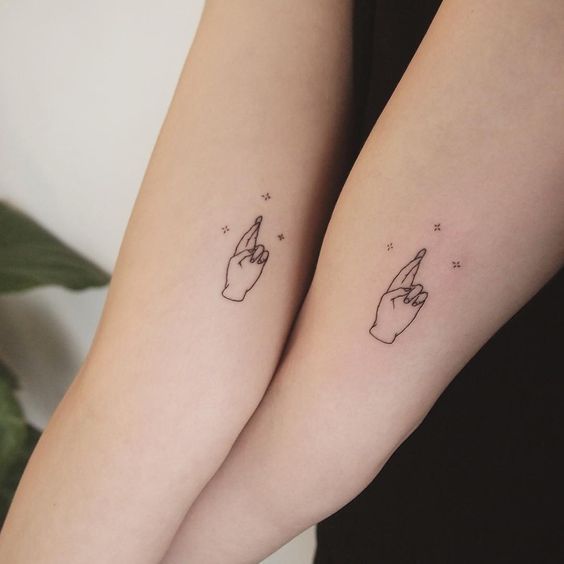 Cross your fingers, a symbol of desire and good luck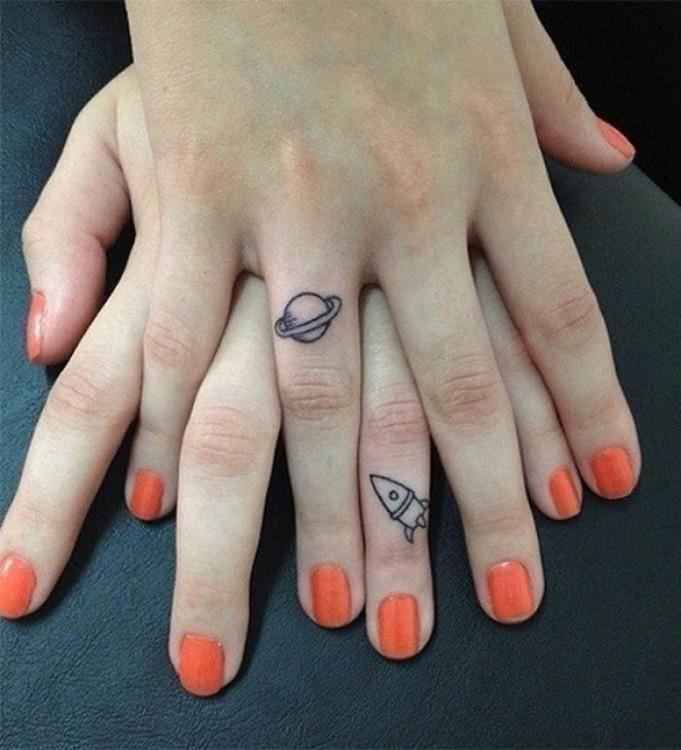 Symbols of space, a rocket and a planet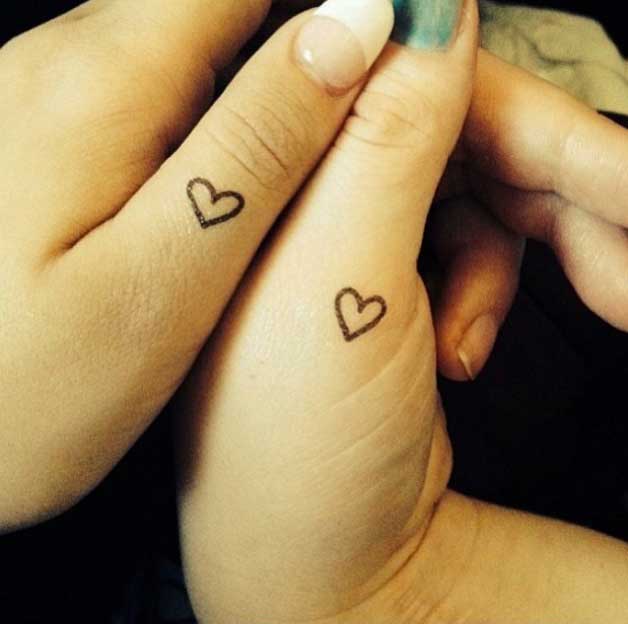 Small and subtle hearts to be made on the finger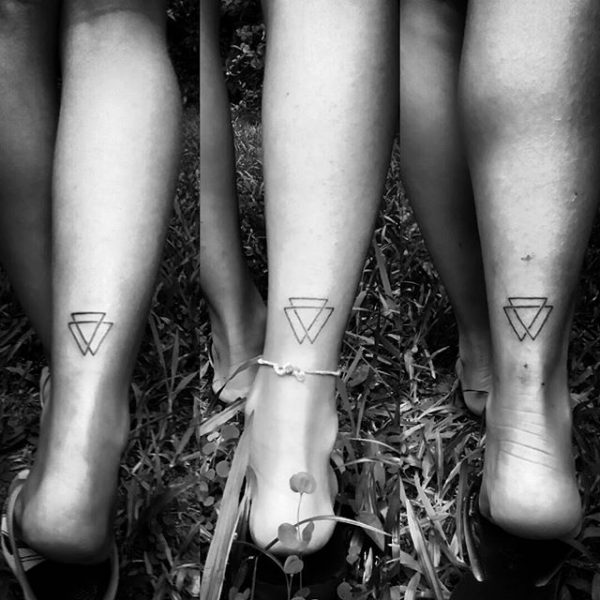 Triangles combined in the same area of ​​the leg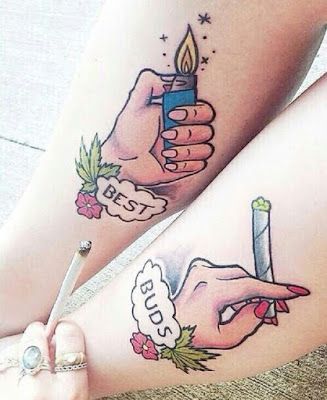 Best friends and companions of moments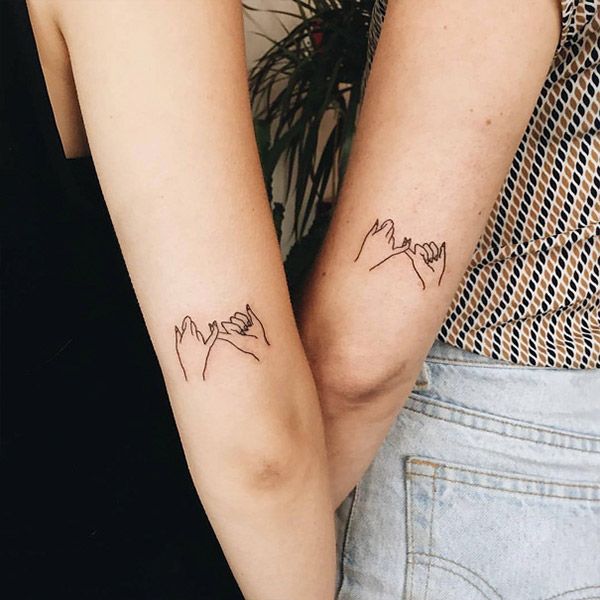 Joined fingers, tattoos of best friends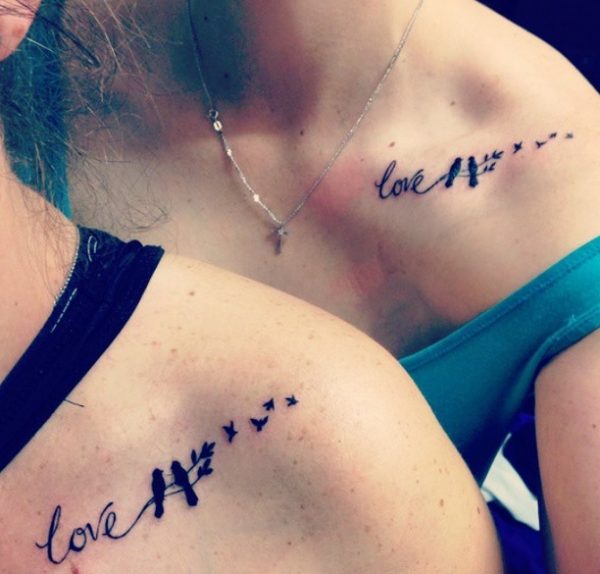 Word love in English on the chest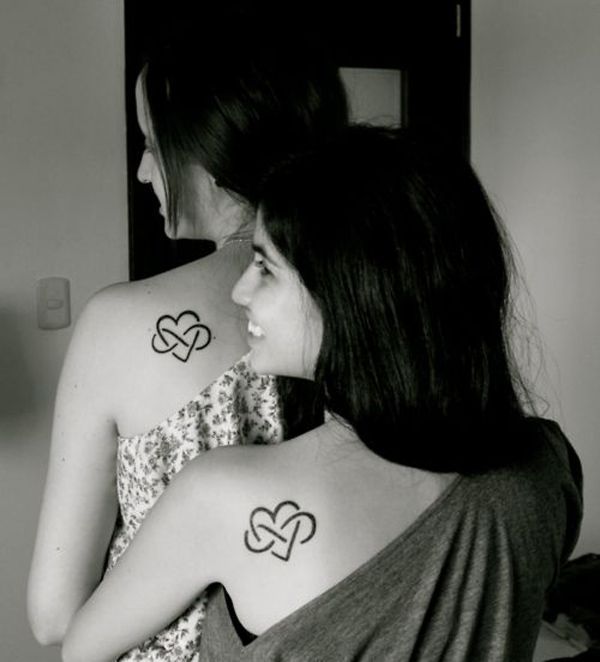 Infinity symbol combined with heart on the back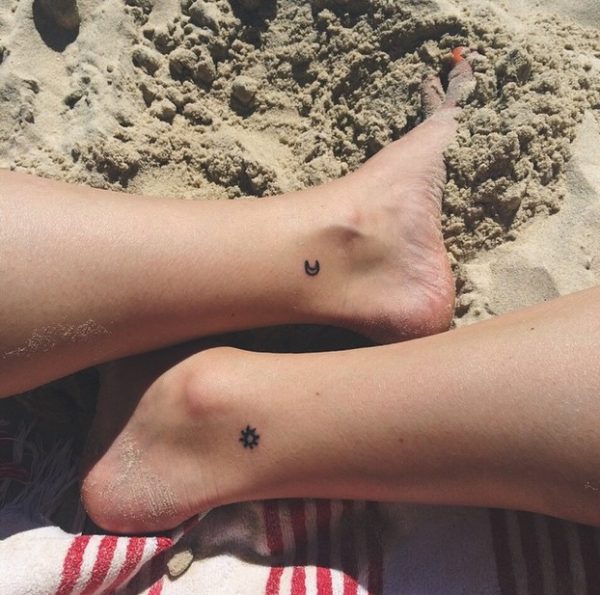 Small sun and moon on the ankle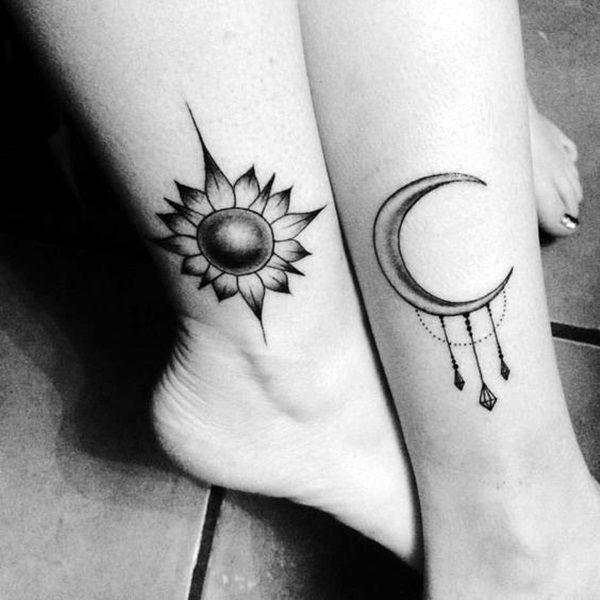 Complementary moon and sun tattoo on the foot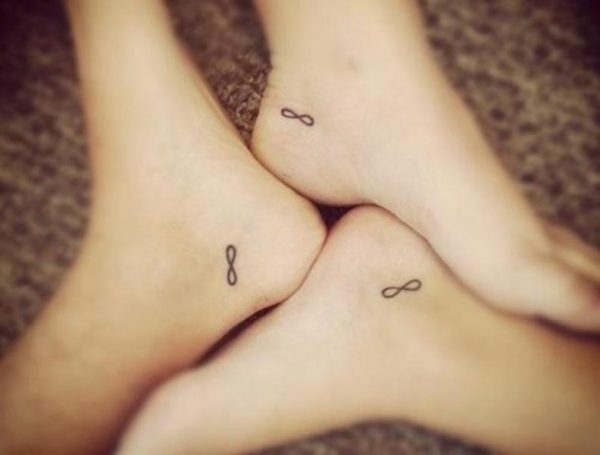 Infinite symbol, symbolizing friendship forever and beyond as well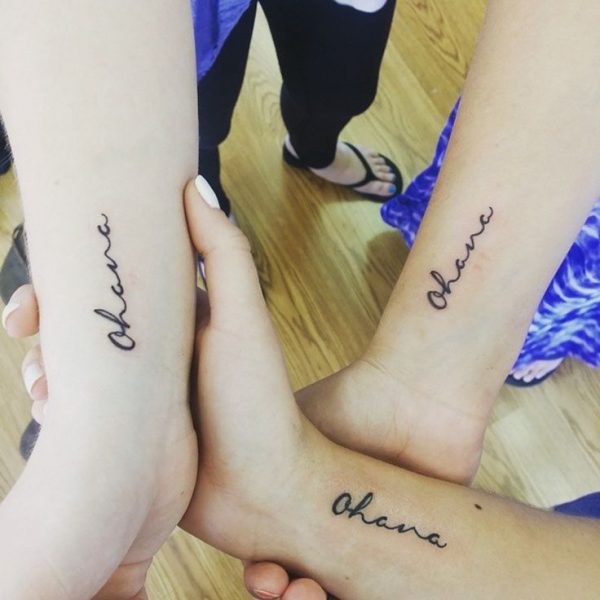 A word that is repeated in all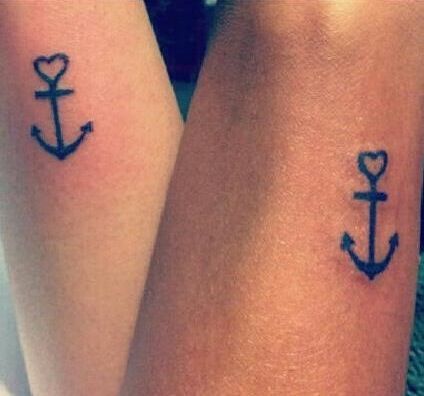 Anchor the heart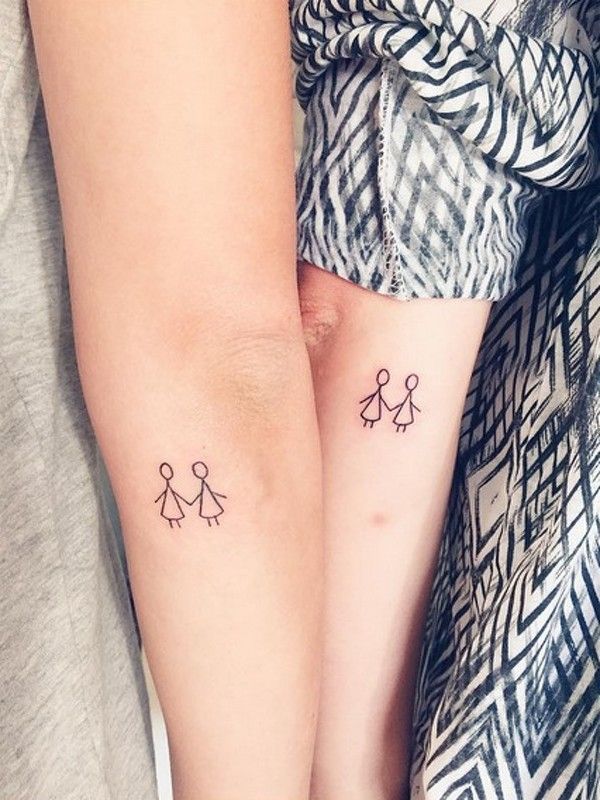 Comrades and friends forever, as well as in the tattoo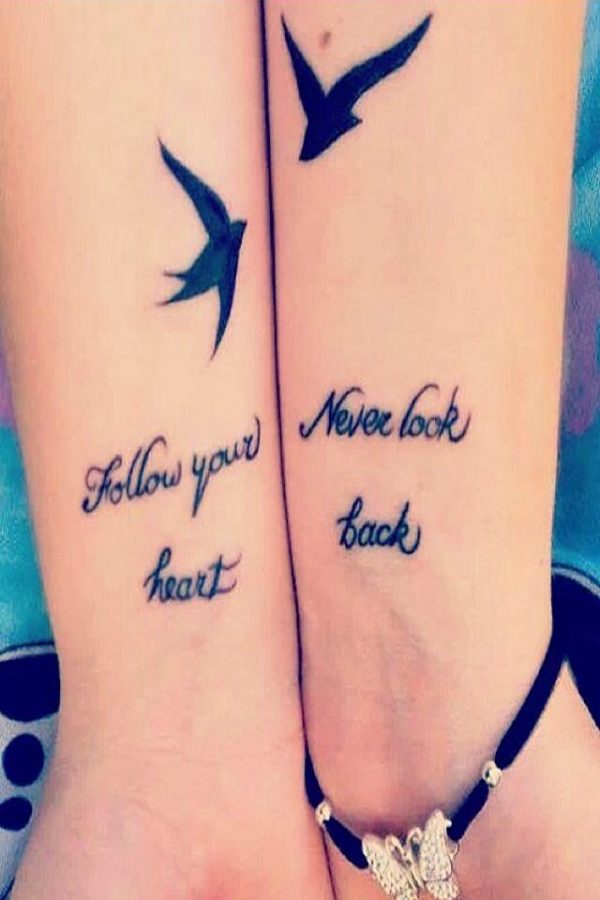 I followed your heart, never look back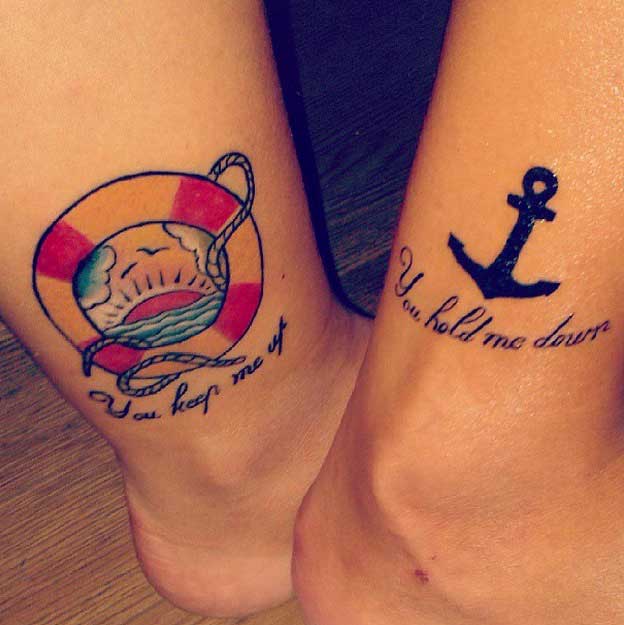 Two symbols that are associated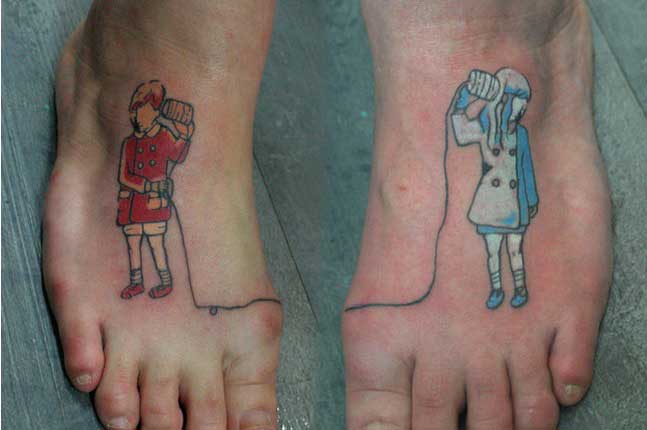 Friendship tattoo for a man and a woman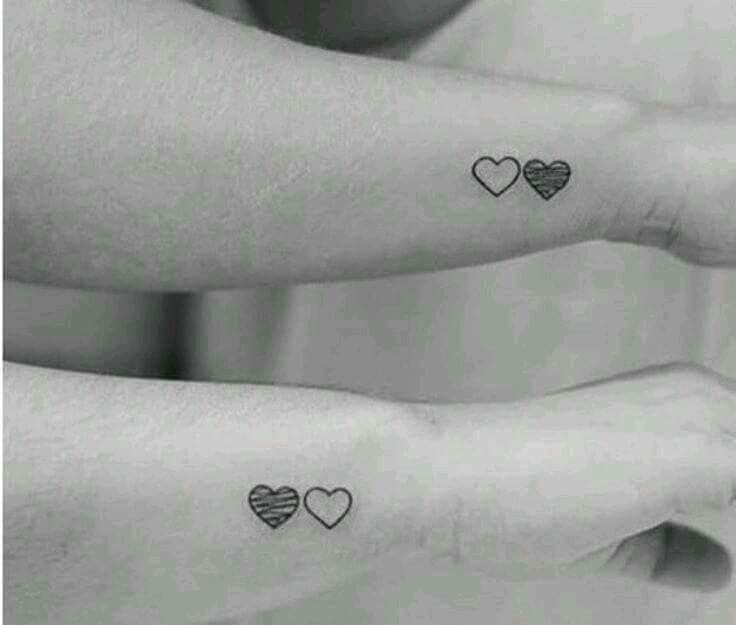 Subtle hearts on the wrist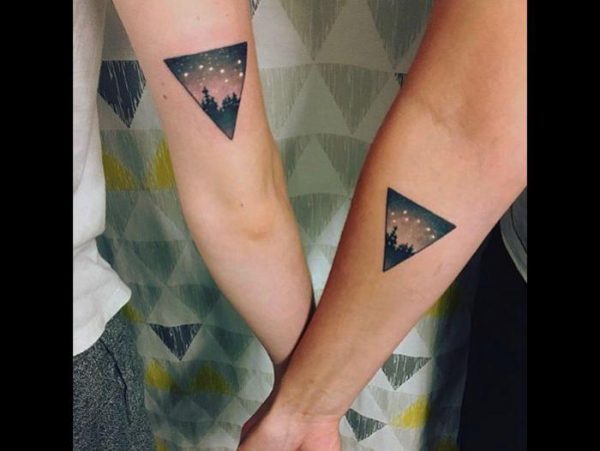 Triangle with night landscape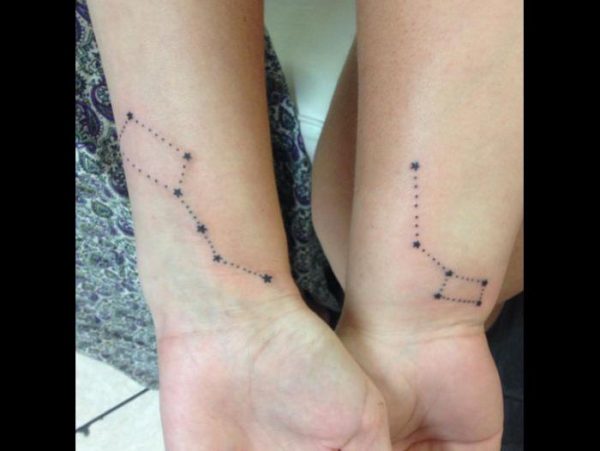 Kegs or lunar spaces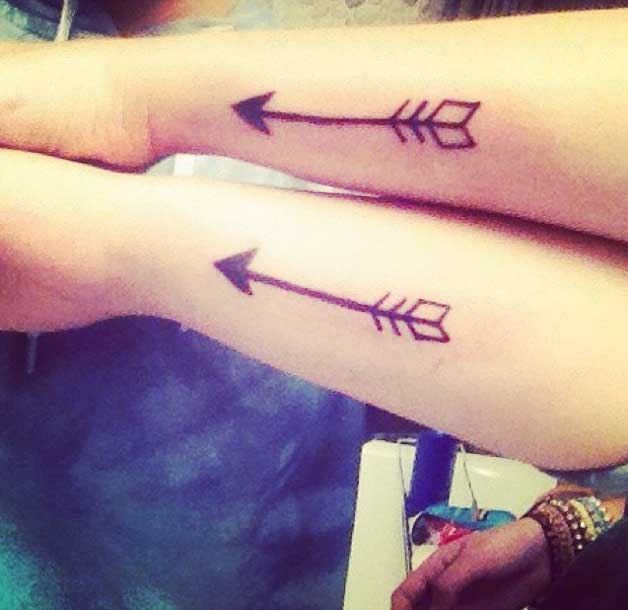 An arrow of friendship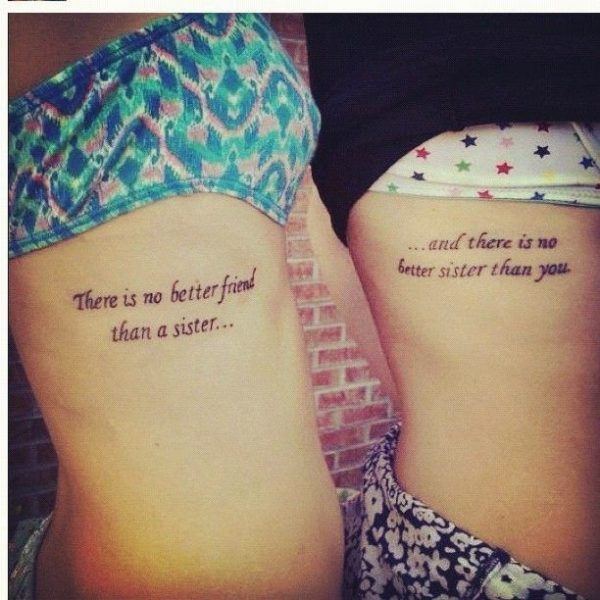 A combined phrase for the rib area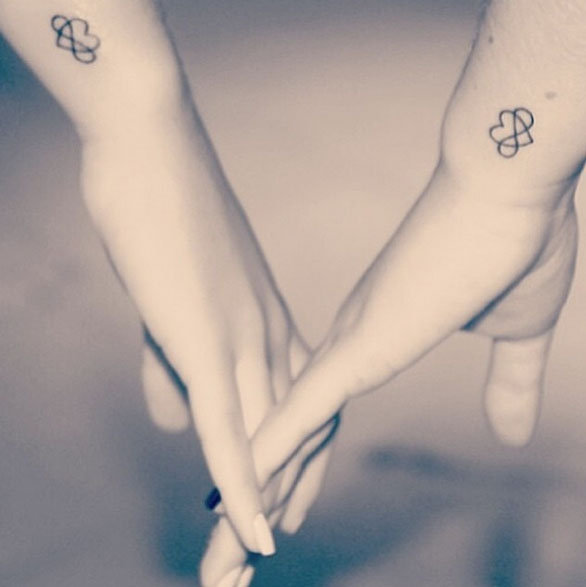 Heart with an infinite pierced, because our love of friends is more than forever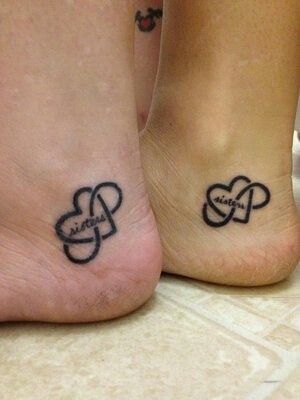 Love forever of friends who are already sisters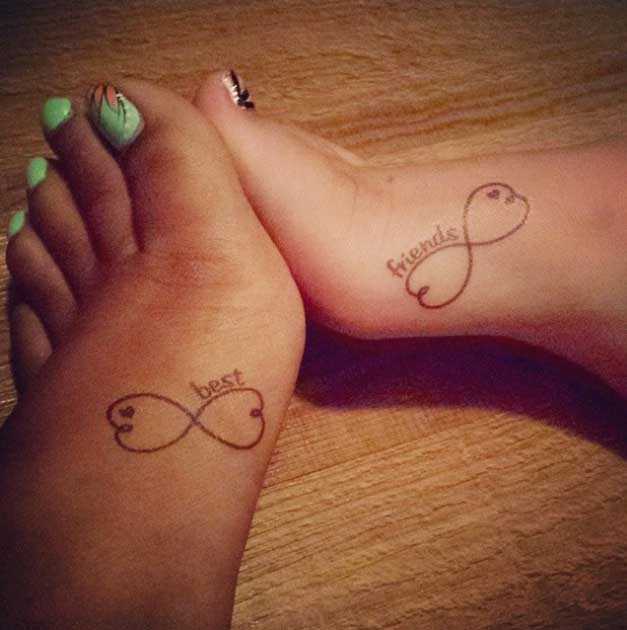 Best friends forever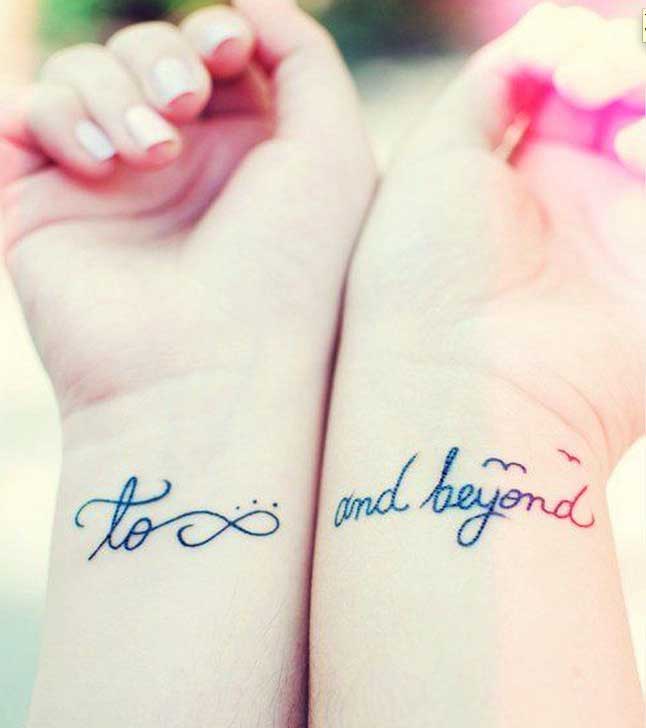 Towards the beyond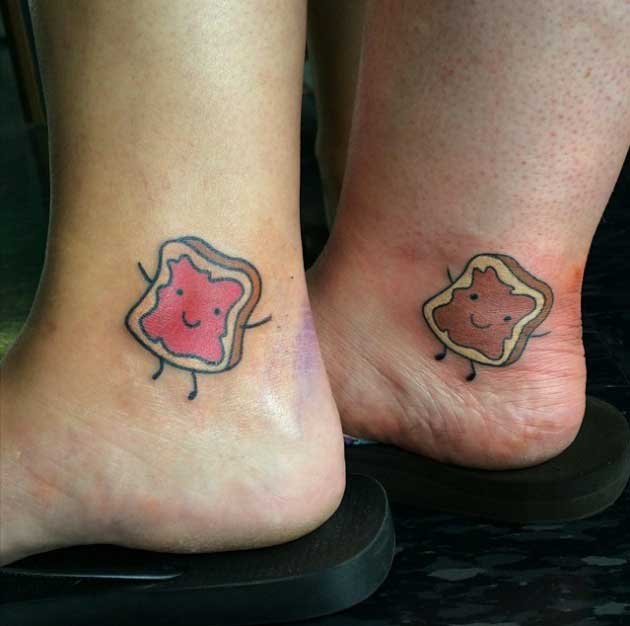 A funniest tattoo option for girlfriends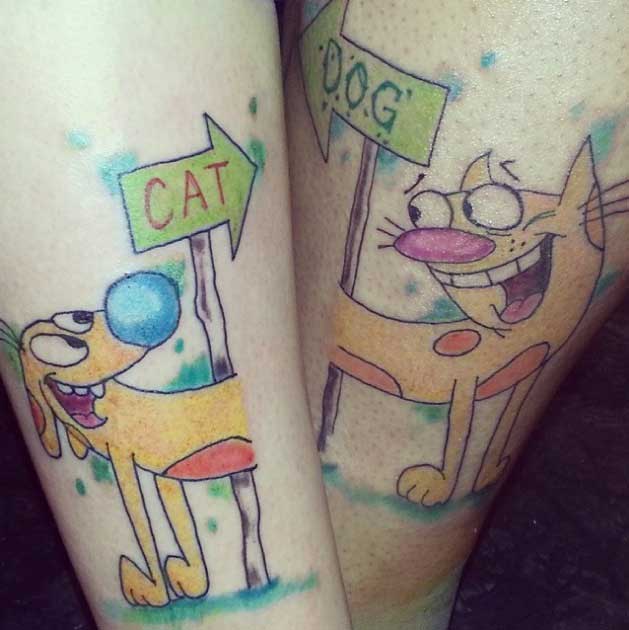 Like dogs and cats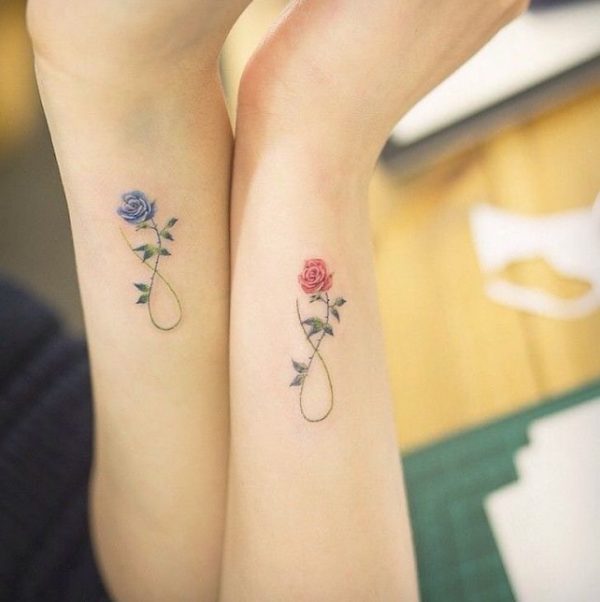 Red and blue rose in combined tattoo for best friends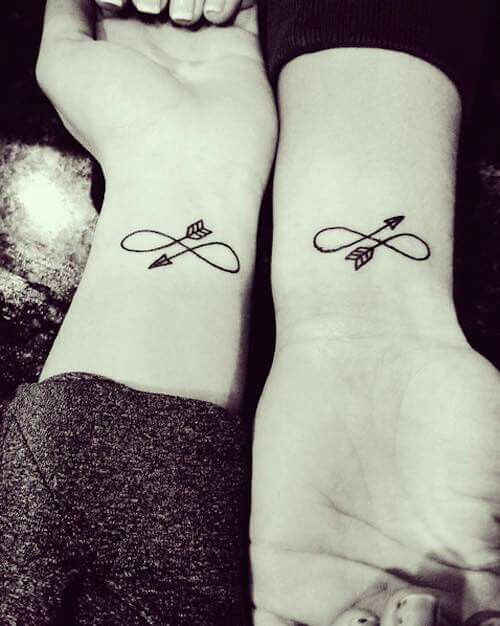 Arrow combined with the infinity symbol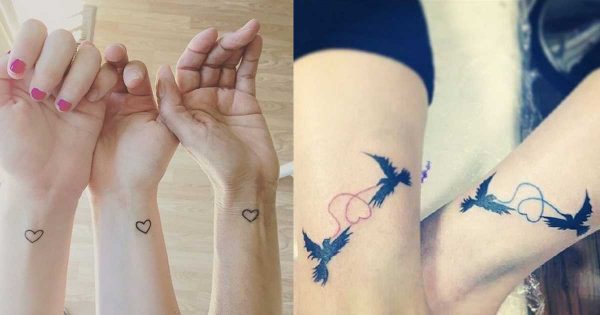 Two tattoo ideas for best friends on the wrist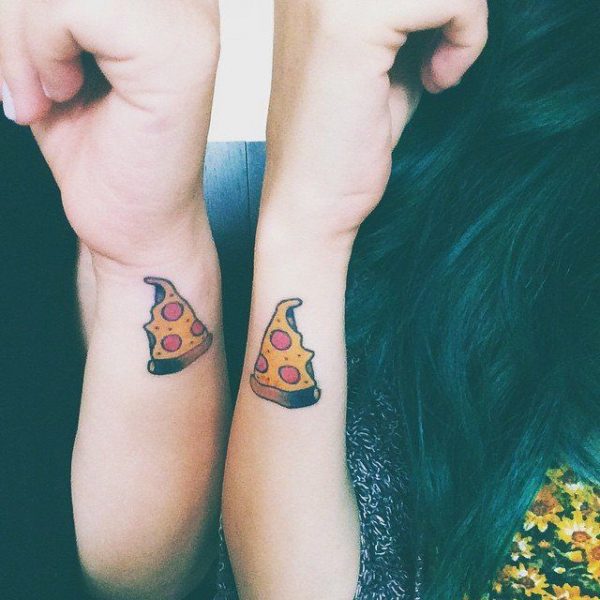 For friends who are pizza fanatics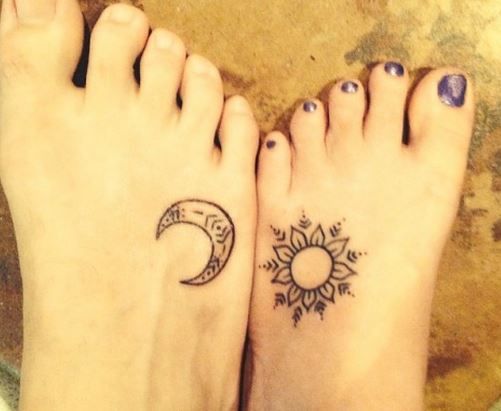 Tattoo for best friends to be done on the instep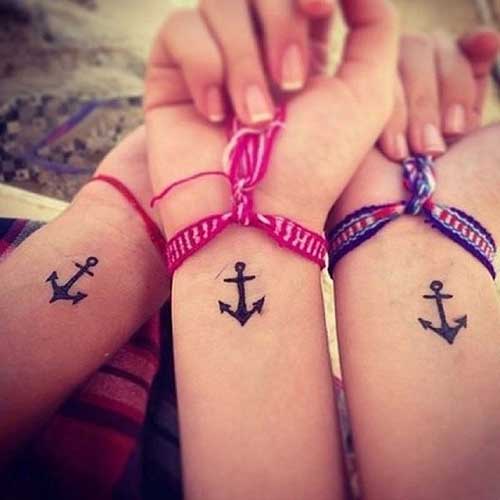 Anchor tattoo to be made between friends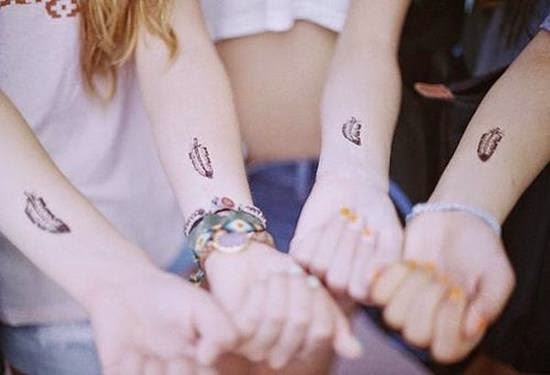 Feather tattoo to be made between friends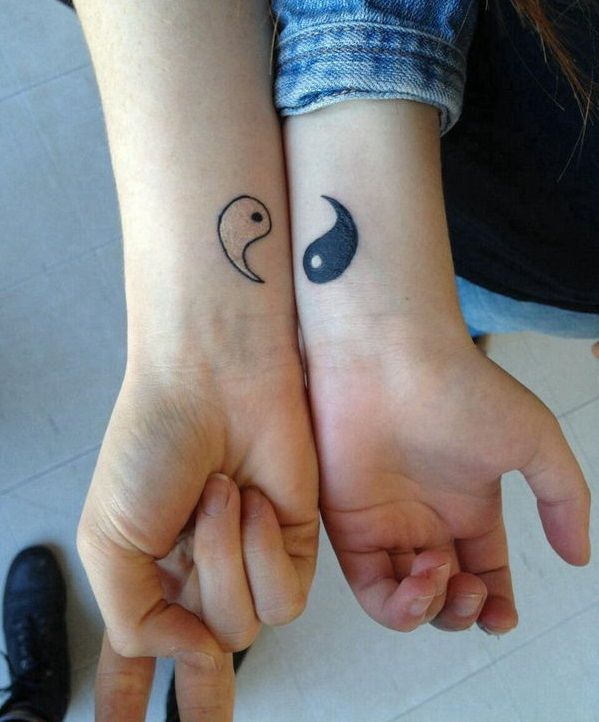 Yin and yan tattoo to be made between friends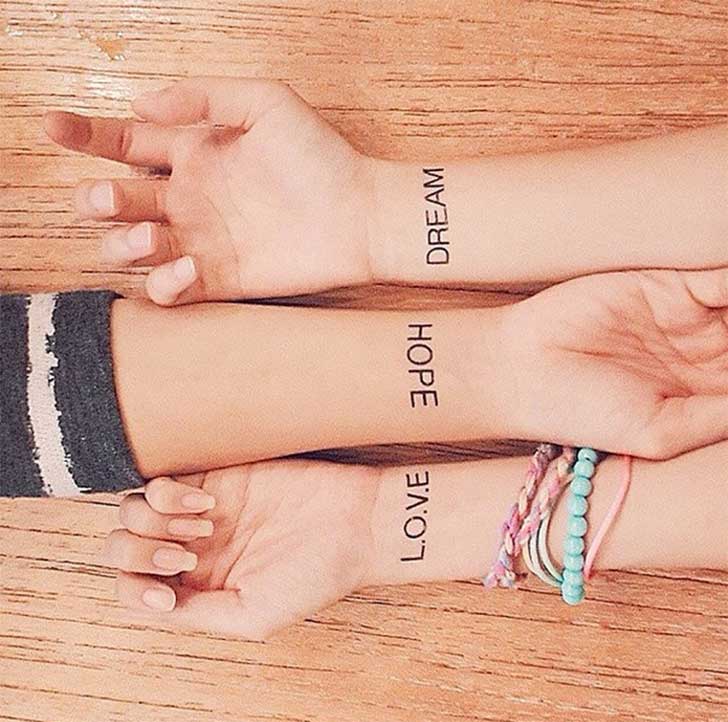 A tattoo to be made between three friends with keywords, love, hope and dreams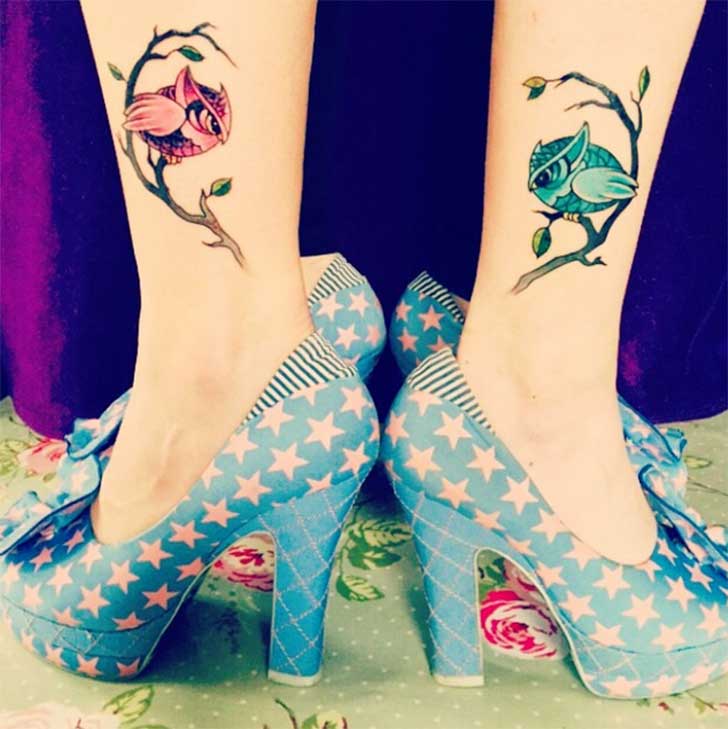 Tattoos of roses for the legs for best friends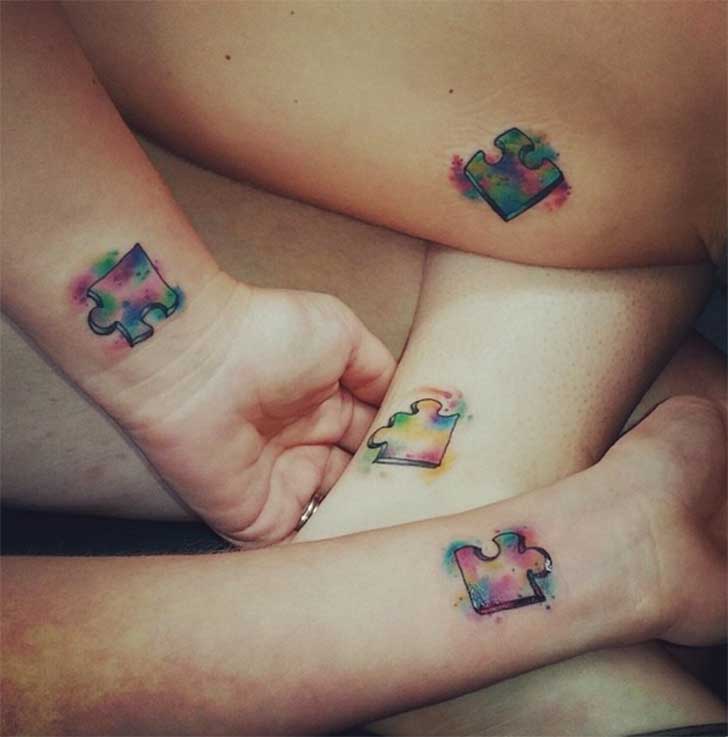 Coin puzzle color tattoo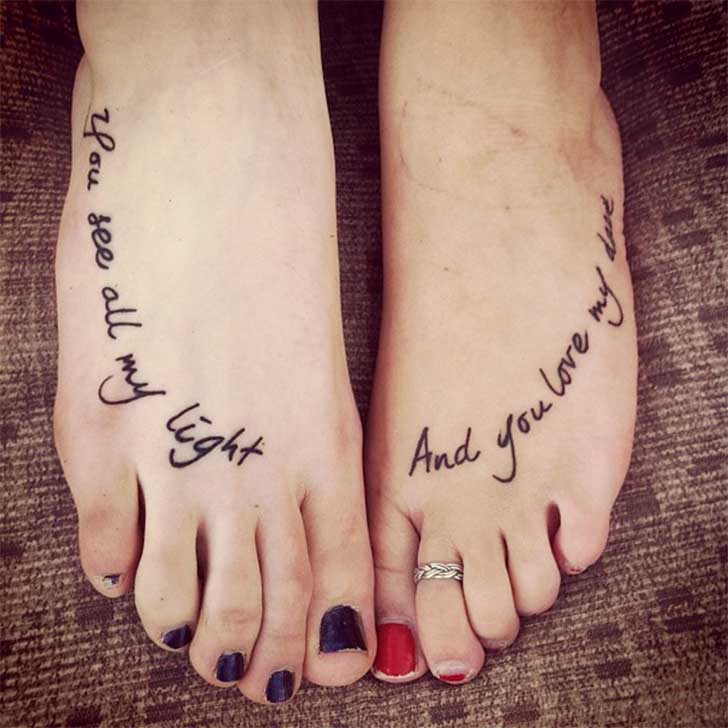 Phrase tattoo for the instep to be made between friends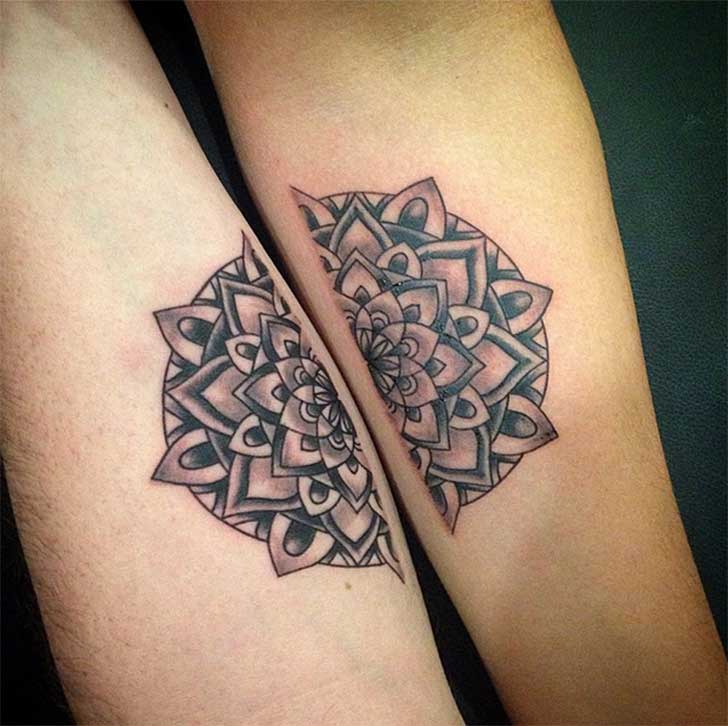 Half of mandala for each of the friends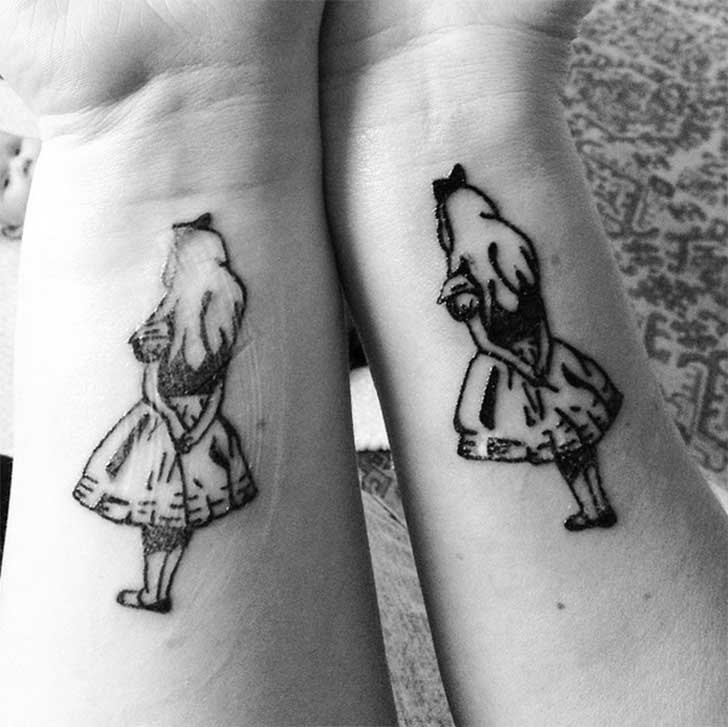 A great tattoo for best friends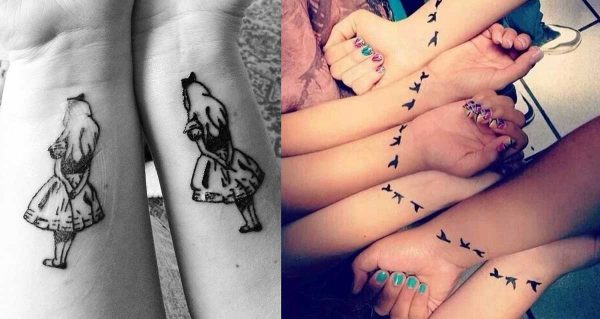 Two tattoo ideas to make between best friends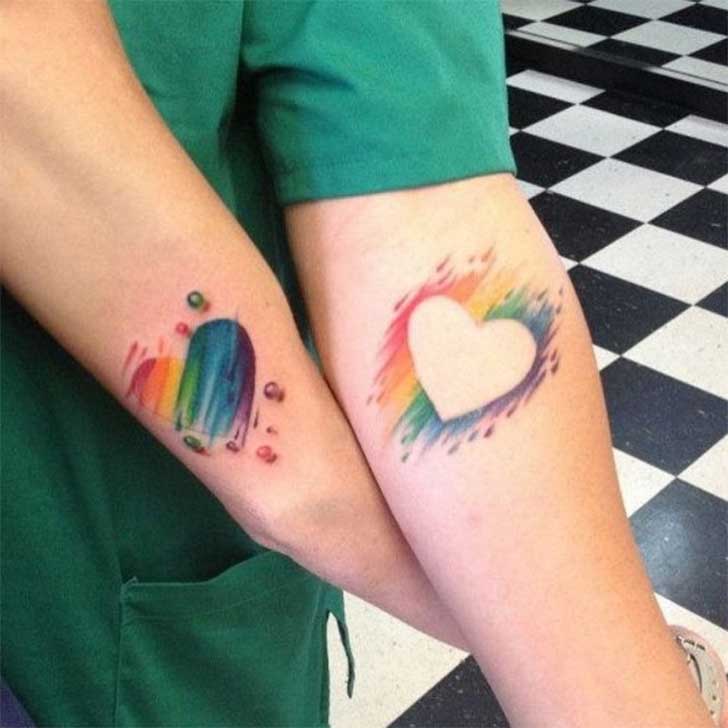 Complementary tattoo of heart design with colors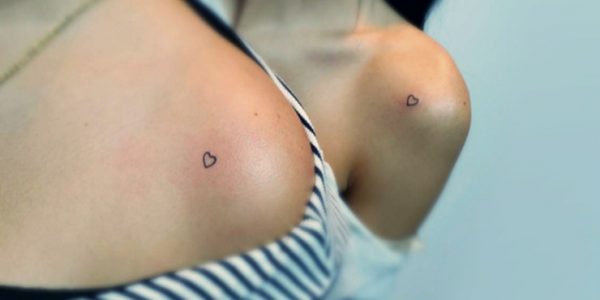 Small hearts over the shoulder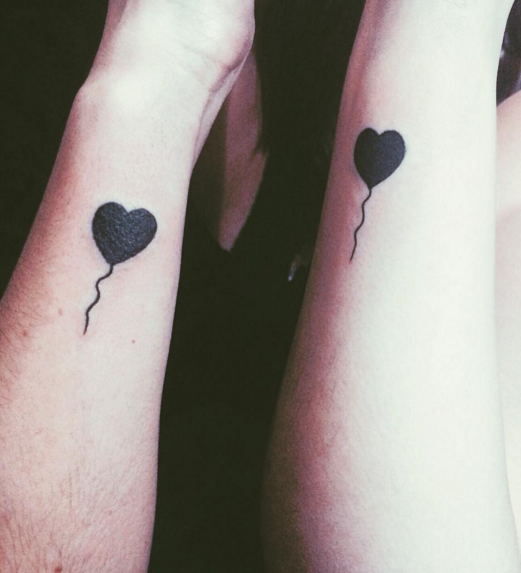 A heart balloon on the wrist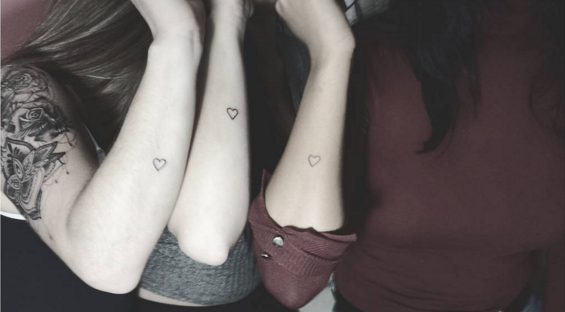 Hearts outlined to tattoo on the forearm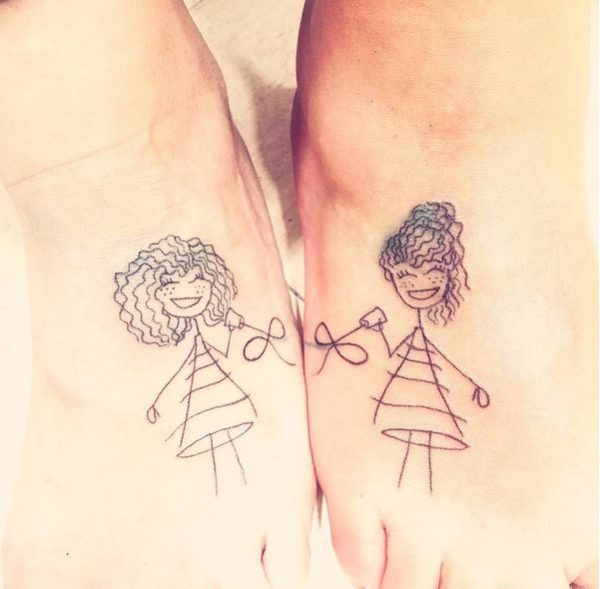 Ties that unite us for life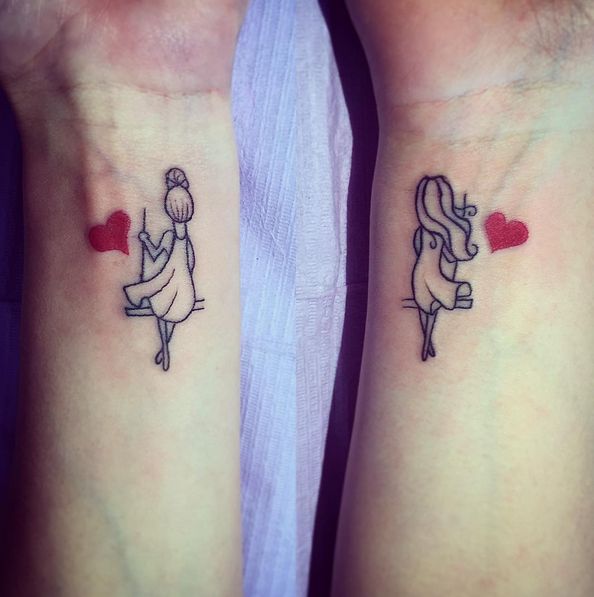 Friends who swing together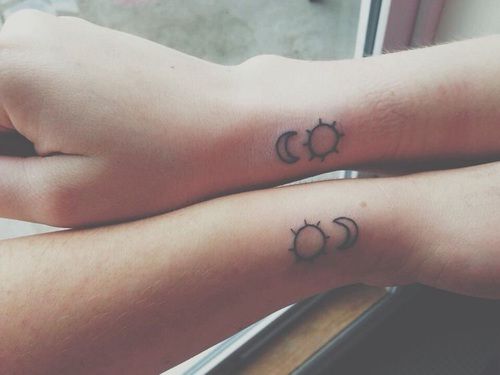 The moon and the sun, the sun and the moon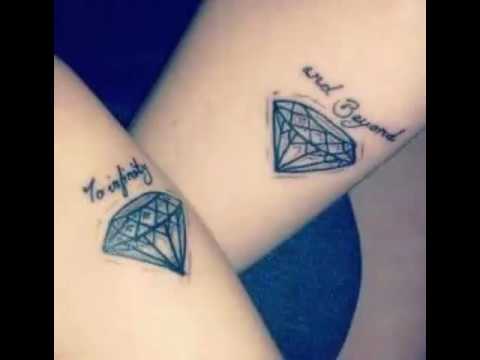 Towards infinity and beyond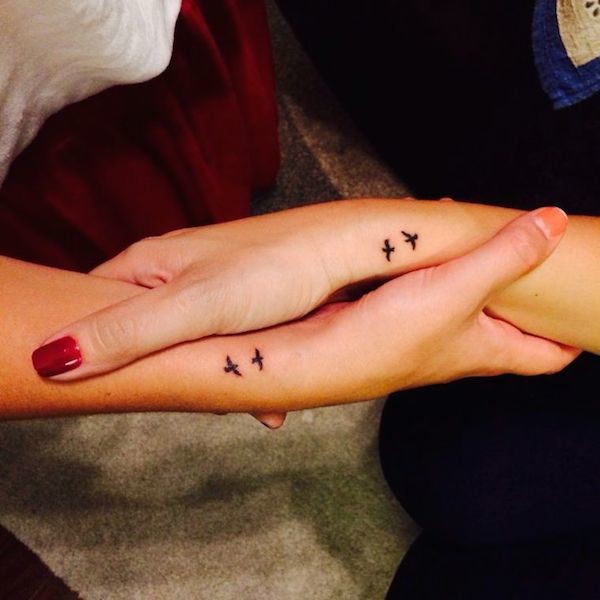 Birds that fly at par, like friends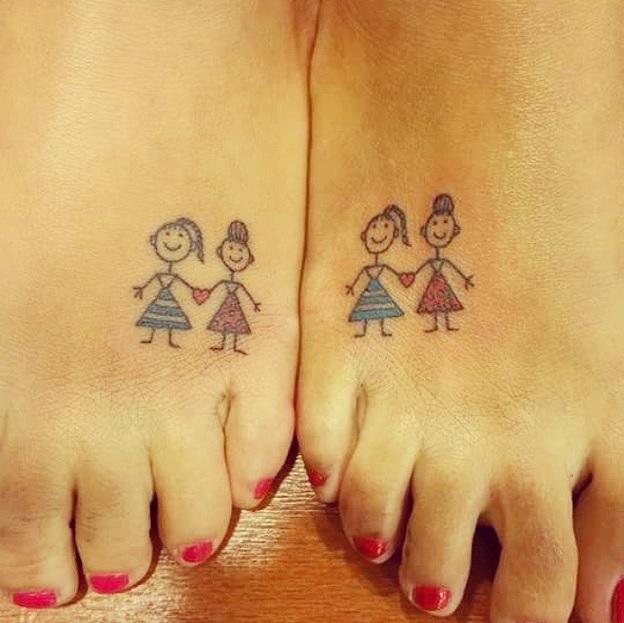 Girlfriends complices of the hand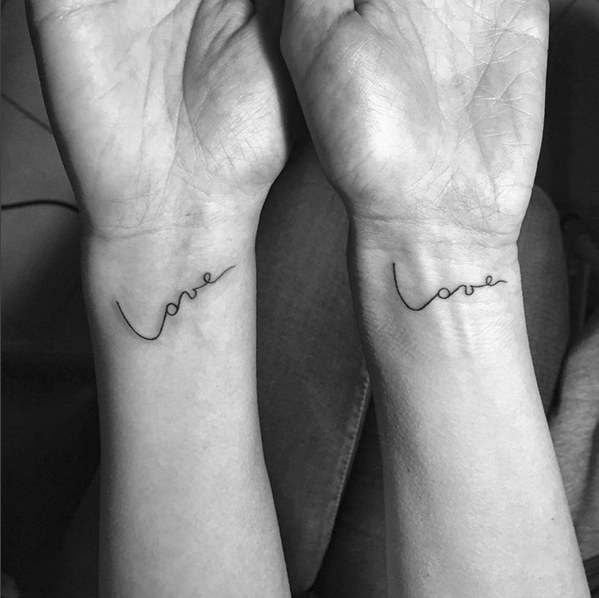 Word love on the wrist for girlfriends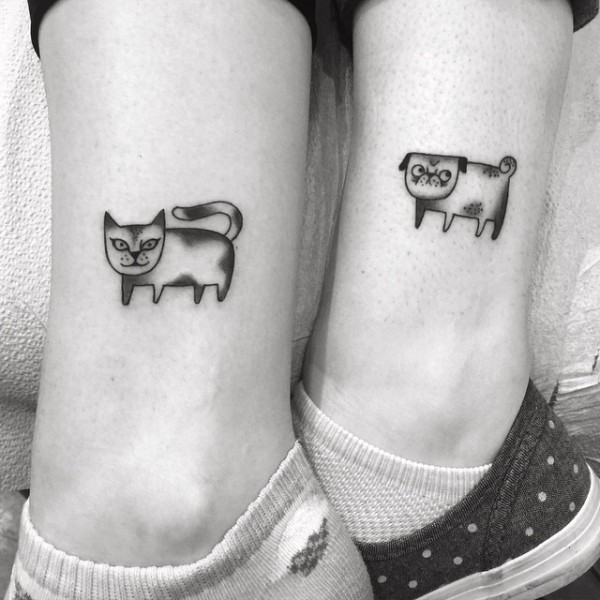 For friends who love pets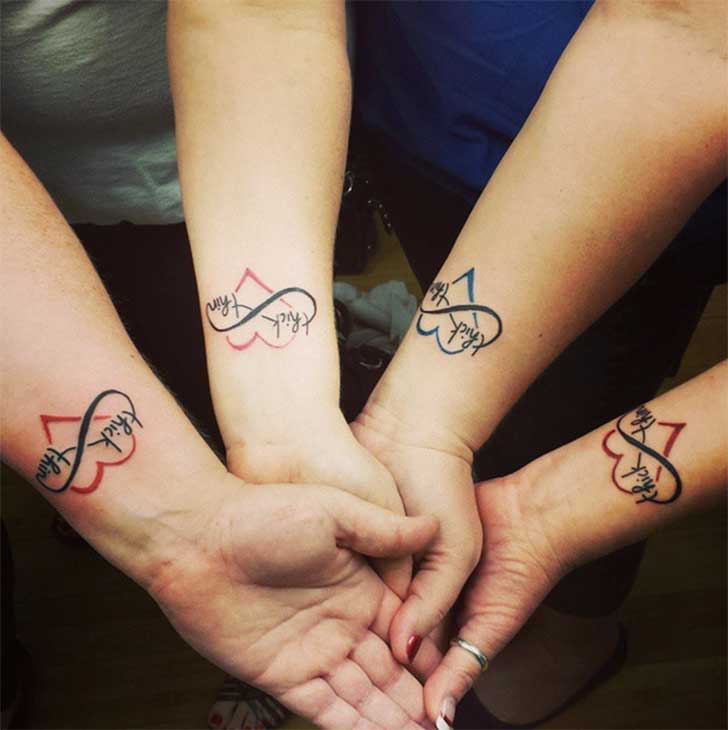 Heart with red color and infinity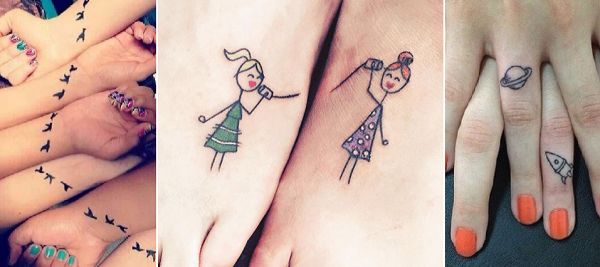 Three tattoo ideas for best friends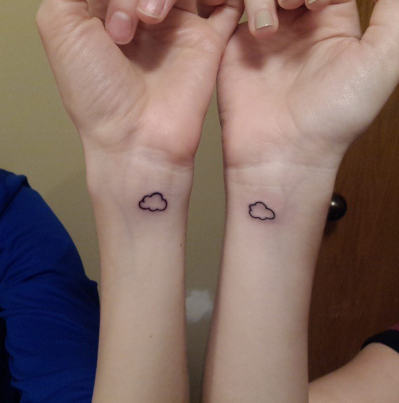 Clouds on the wrist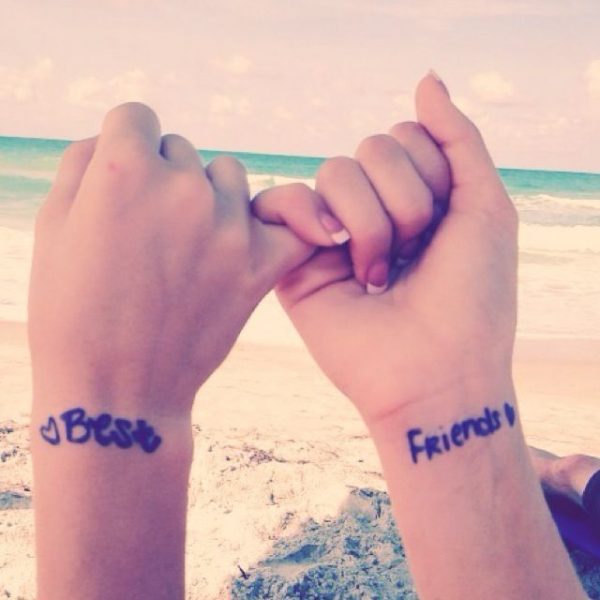 Best friends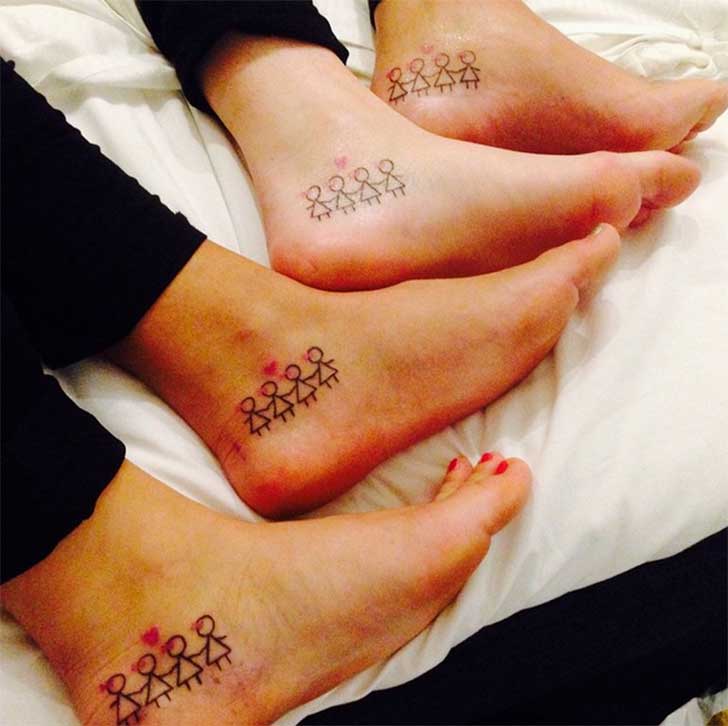 For four best friends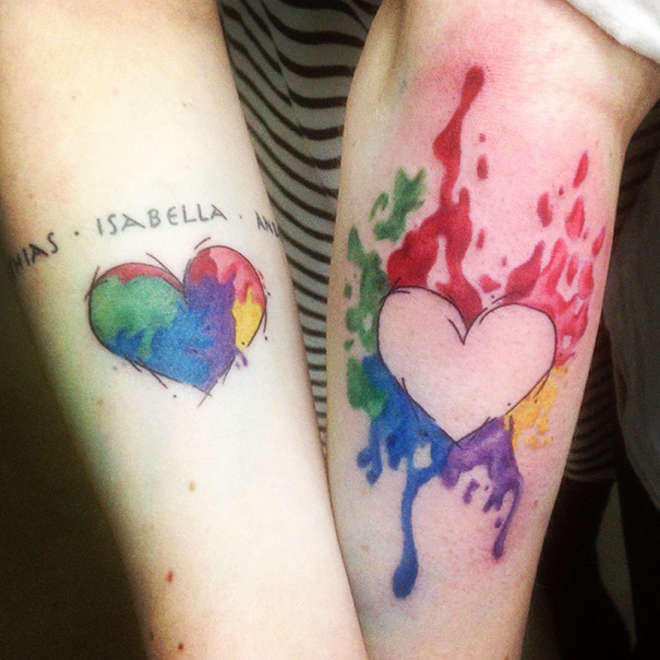 A heart that complements the contour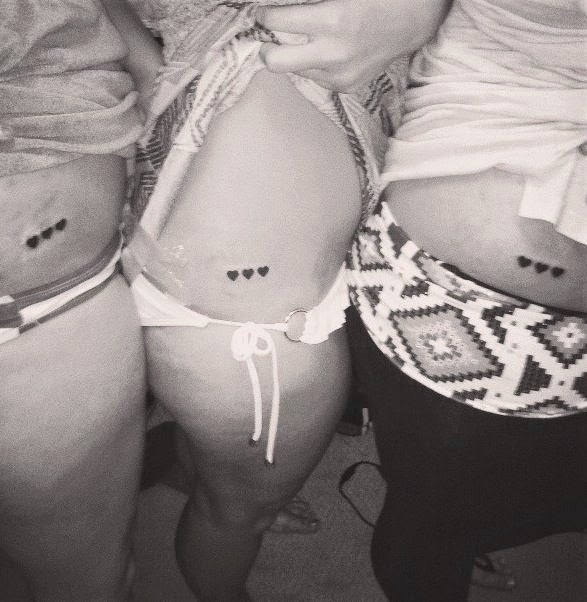 Three hearts, three friends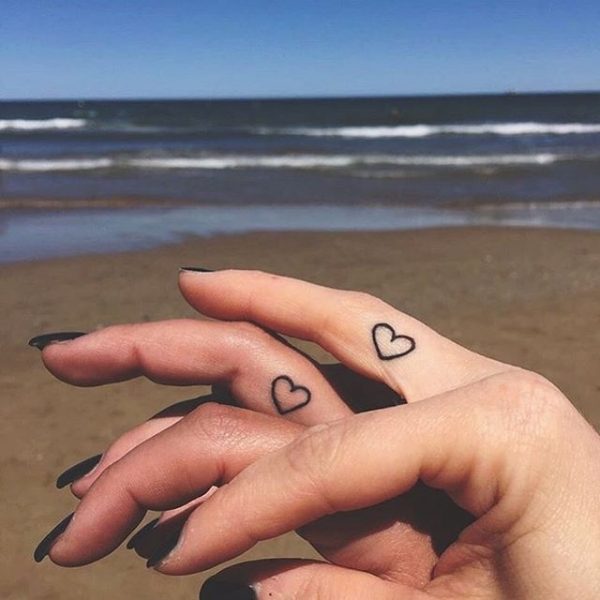 Small hearts in the fingers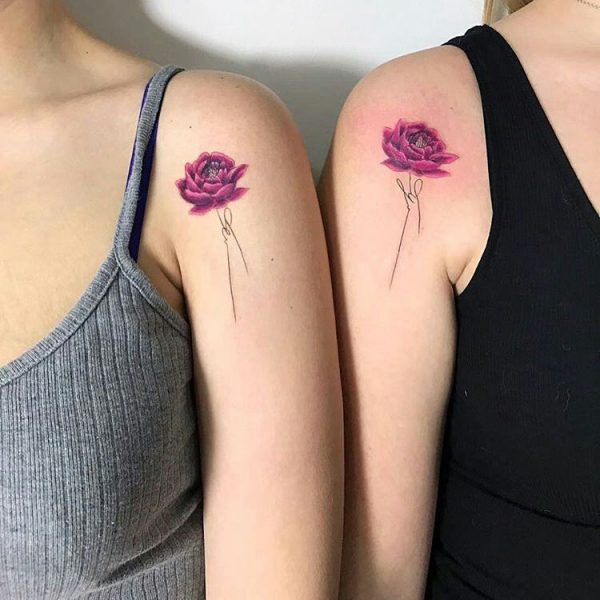 Violet roses on the shoulder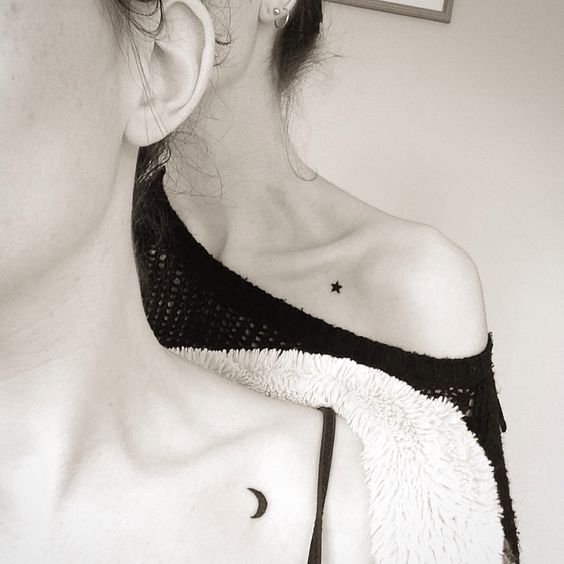 Stars and moons, companions always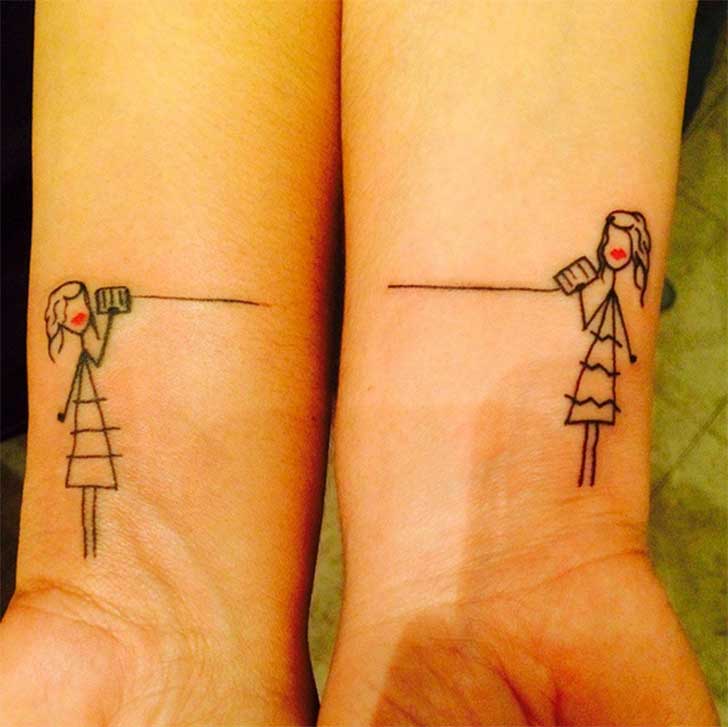 Best friends who keep secrets forever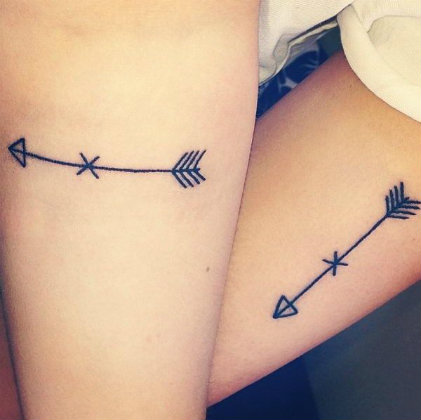 Arrow tattoo to be made between friends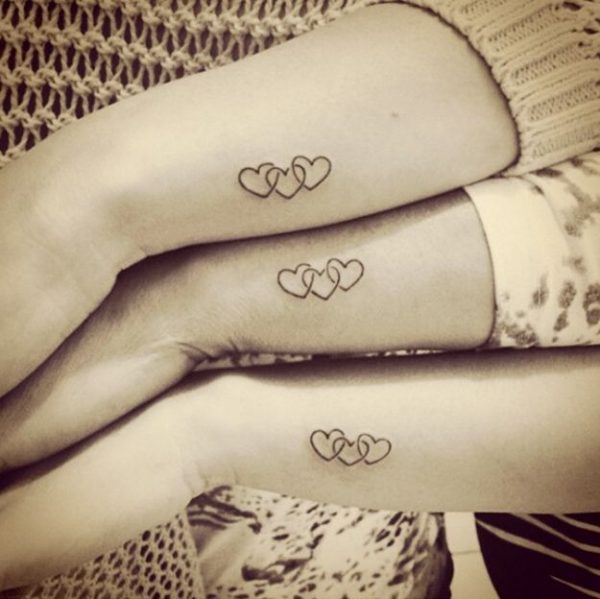 Three united hearts, for three united friends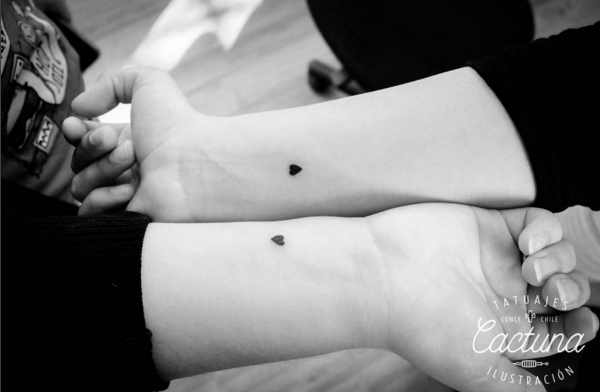 Very small hearts on the forearm for girlfriends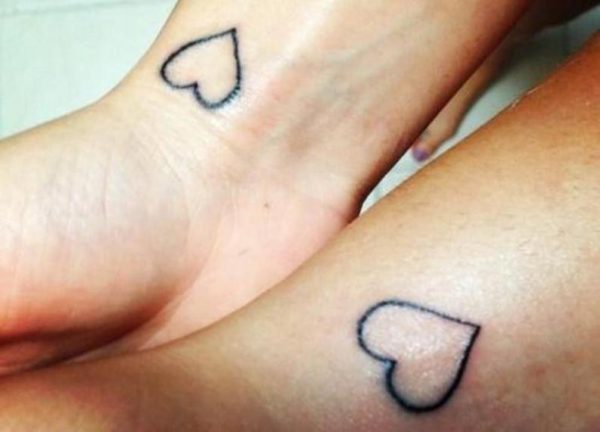 Heart tattoo on the wrist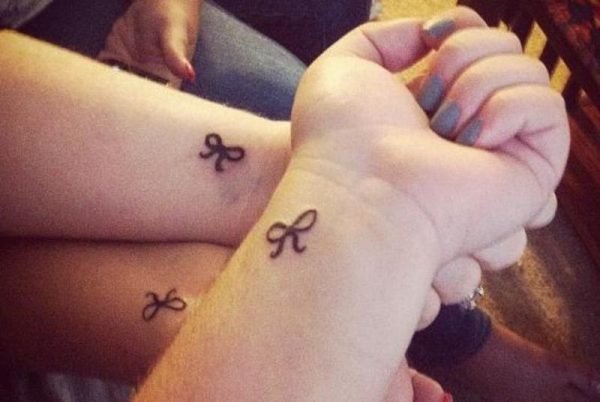 Tattoo of feminine bow for friends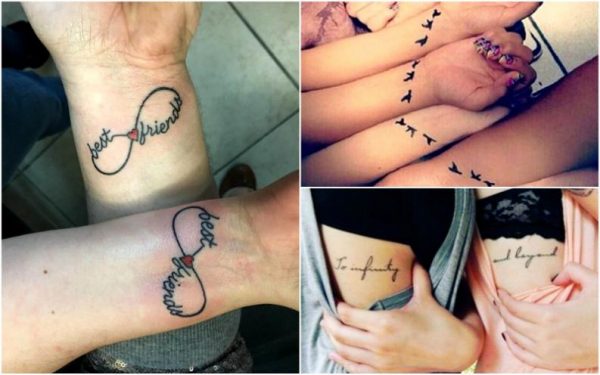 Many ideas in the same image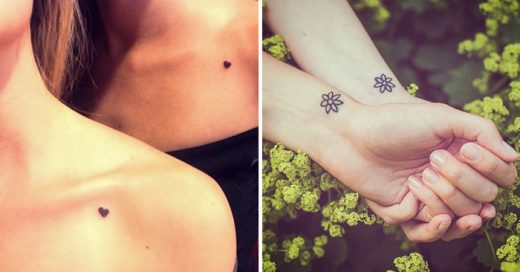 Hearts or flowers?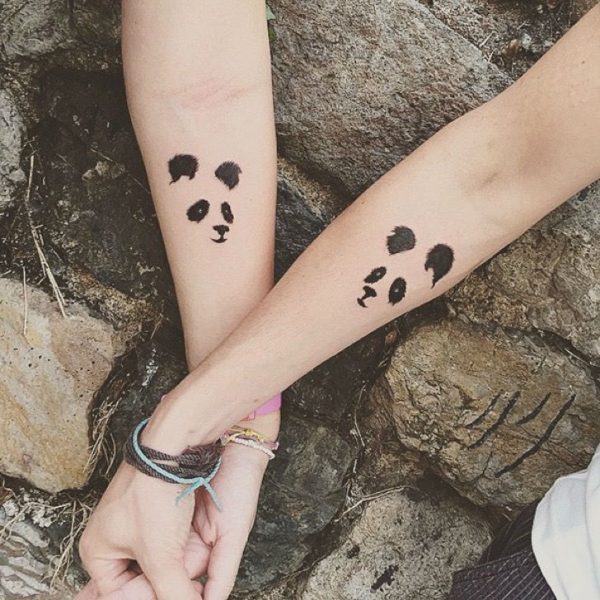 Panda bear tattoo for girlfriends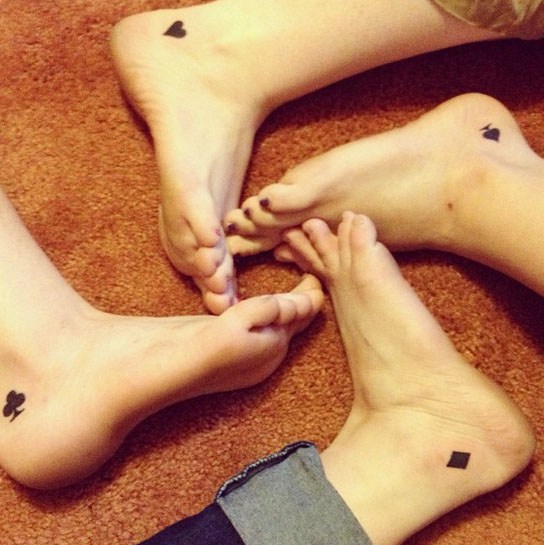 Symbols of the letters to symbolize the complicity between friends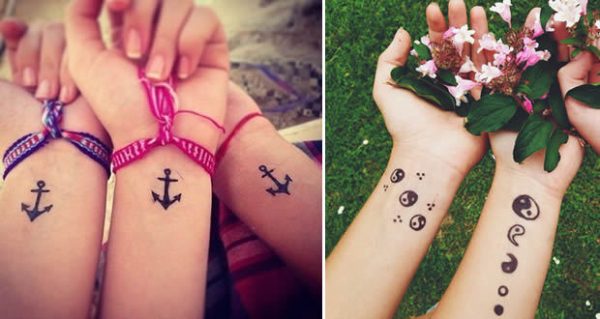 Which design do you like the most?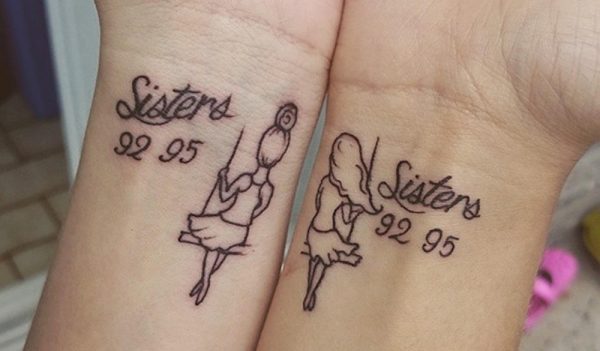 Friends who become the sisters who choose in life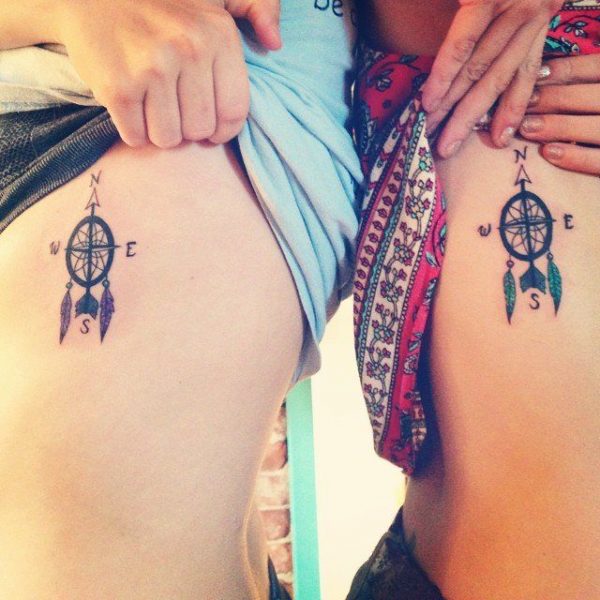 Dreamcatcher combined with a compass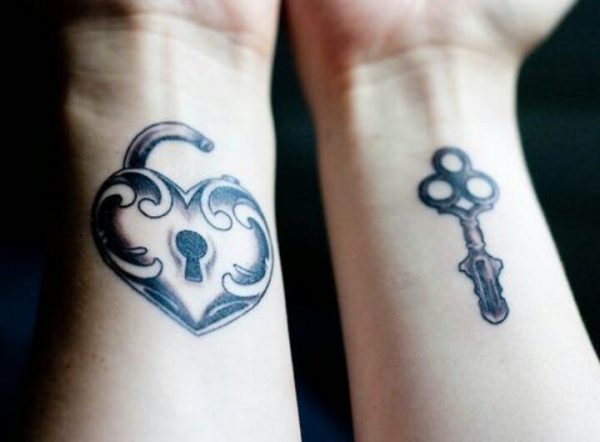 Example of complementary tattoo to be made between friends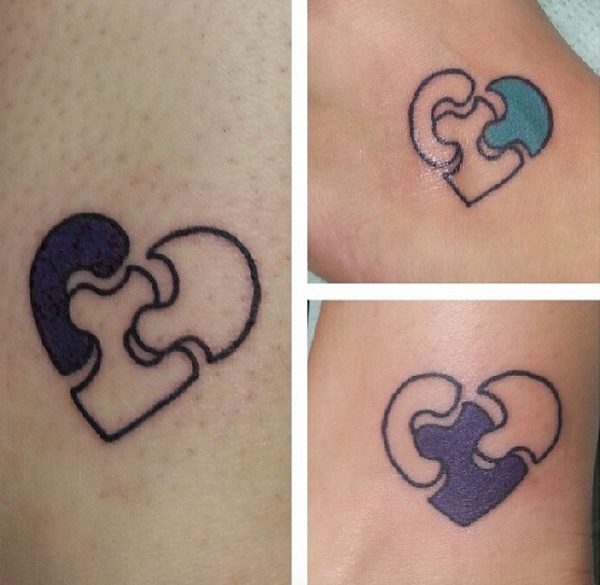 Heart puzzle to be made between three friends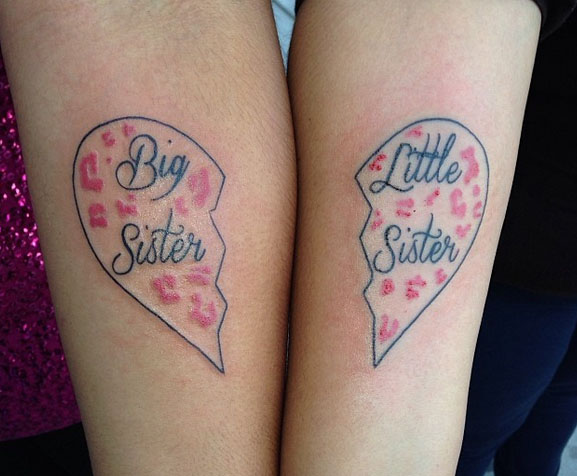 For friends who already life turned into sisters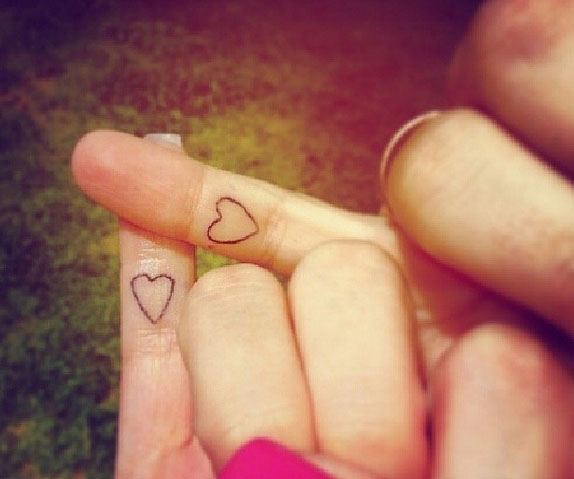 For the little finger of the hand, a small heart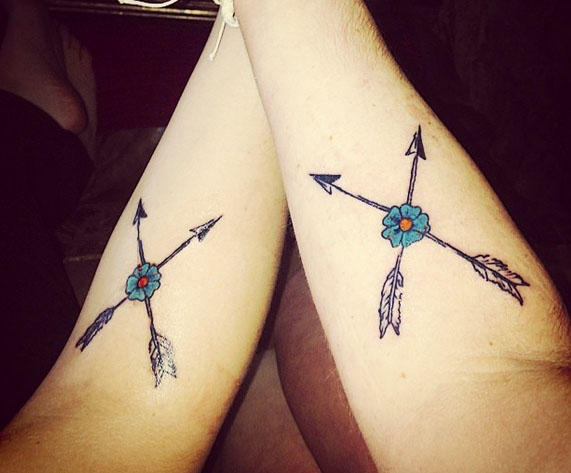 Design with arrows and flowers to be made between friends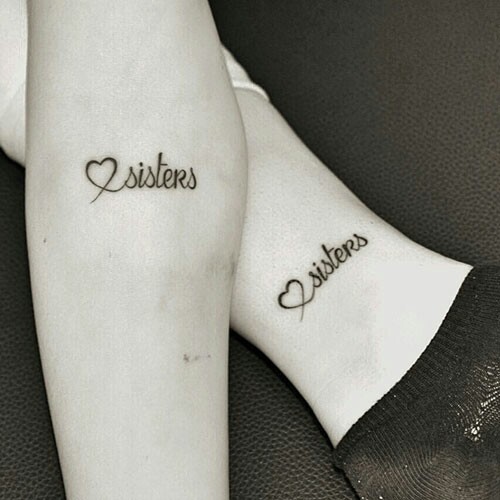 Sometimes the sisters are also best friends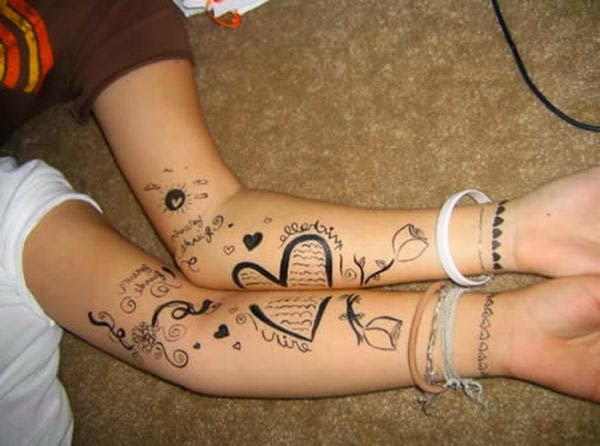 A great design, very complete to occupy the forearm to be among best friends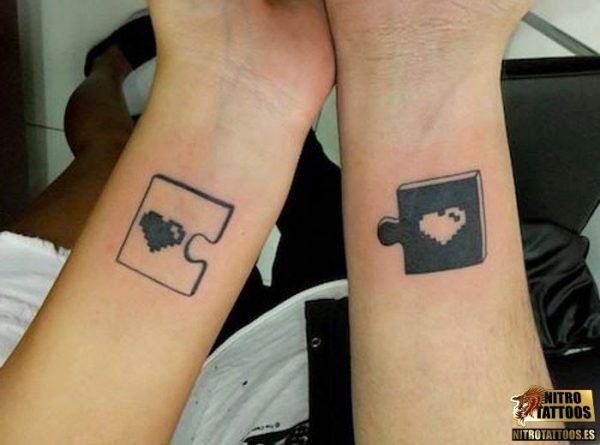 Original puzzle to tattoo between friends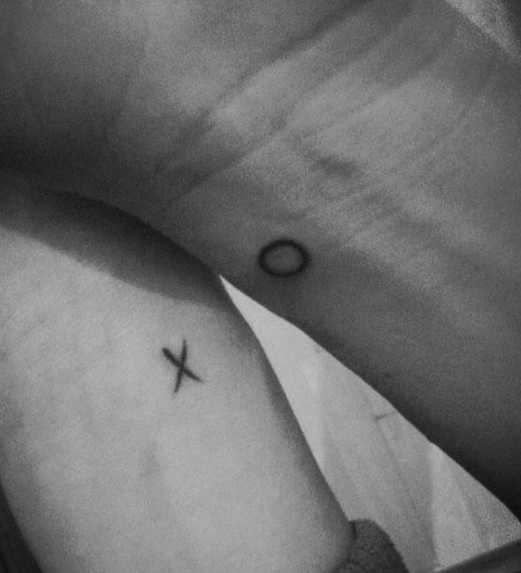 Different but always together
Throughout this post you were finding different images with tattoos to be made between friends. As you saw, these types of tattoos can be large and with many details, or just small and subtle designs, that what they seek is only to record a friendship that managed to perpetuate over time. In addition there are designs that can be made between many friends, between two, three, four or more.
What we suggest is that you choose the design that you like best, because not only will it be a drawing that we will have in our body recorded forever, that will bring us the memories of a beautiful friendship every time we look at it, but also the It will be with us forever, therefore it is necessary to think it over and be very comfortable with it.
Finally, remember that all these images you will be able to download for free to take them as an idea of ​​the next tattoo with your best friend that you have thought of doing. To download them you only have to choose the tattoos you like the most and click on them with the right mouse button and click on the option that says save image as. Then in the pop-up window you press the option to accept and it will be ready.