In today's post we are going to present you with a series of images with skull tattoos. But it is not the classic skulls that we have always seen in the world of tattoo, but the Mexican skulls that we have been imposing in different aspects for a while now. The particularity of this type of skulls are the colors, the addition of flowers, hearts and especially roses, and are the quintessential icon of the celebration of the Day of the Dead in Mexico. But they also became one of the most chosen costumes at the Halloween party. Having made this introduction, we now see different images of tattoos of Mexican skulls tattooed on the legs, arms back and other designs that you will surely love.
Tattoo of Mexican Skulls in the Legs
The legs has been one of the places most chosen by women, and also in many cases by men, when it comes to displaying Mexican skull tatoo. In this sense, it is common to choose the calves, also the thighs and the good thing about these areas is that we can choose large designs, where you can appreciate all the peculiarities of the Mexican skulls, that is, they have many colors and decorations.
Let's see some ideas of designs and styles of these tattoos so you can take into account.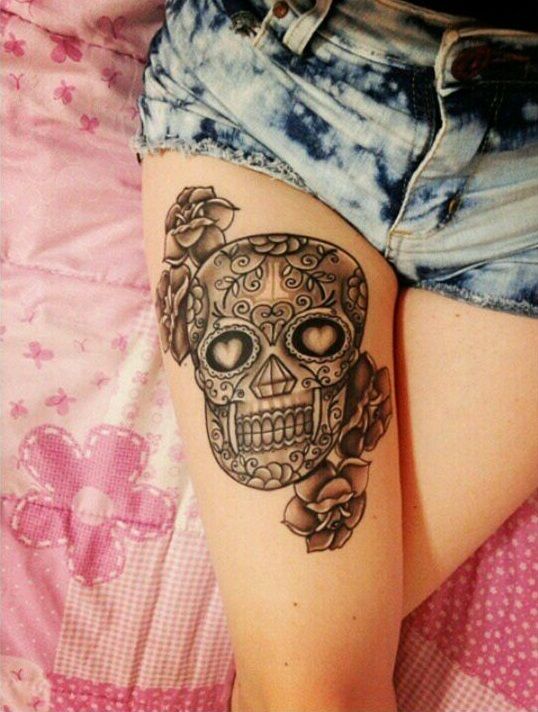 Design without colors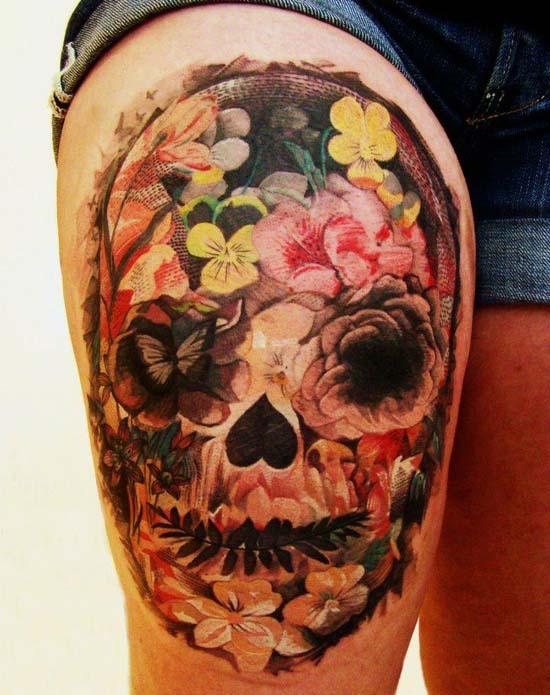 Floral pattern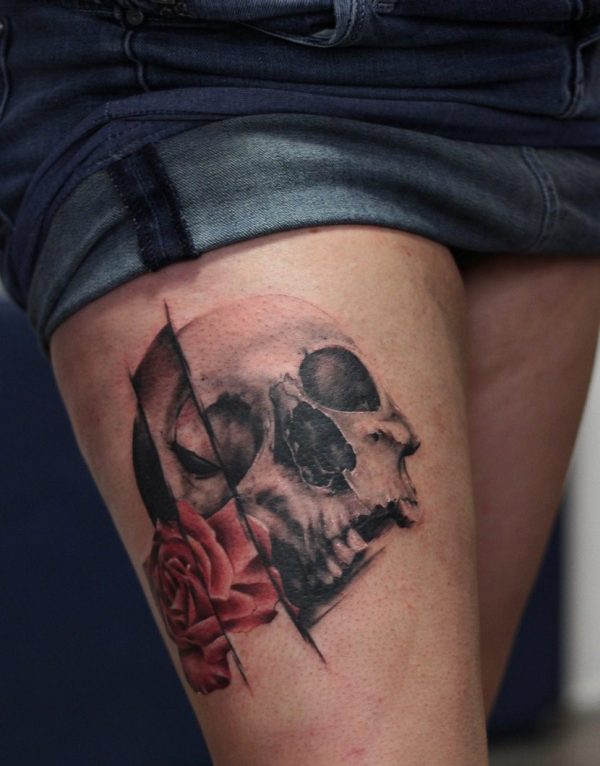 Skull with roses in black and white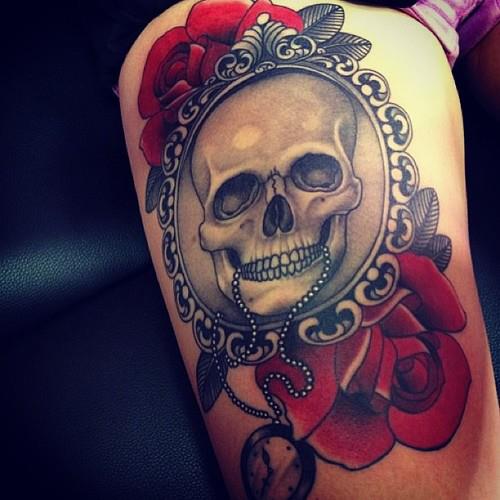 A great design accompanied by large red roses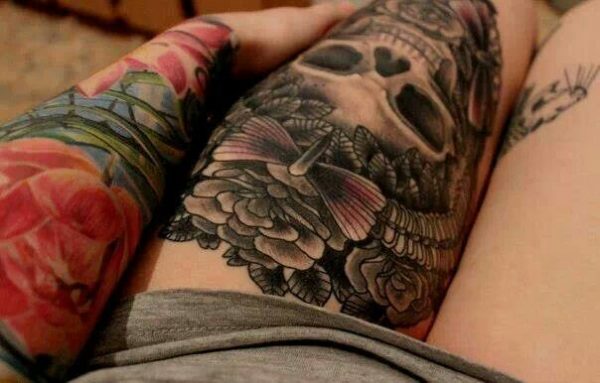 All tattooed thigh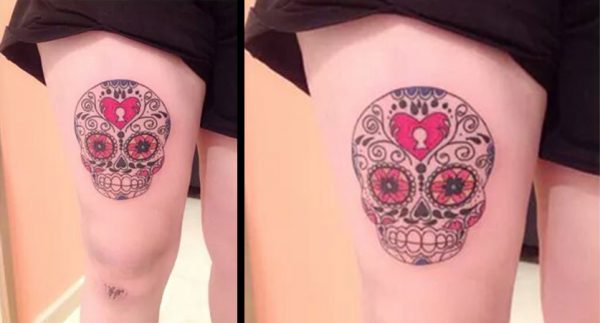 Mexican skull in the central area of ​​the leg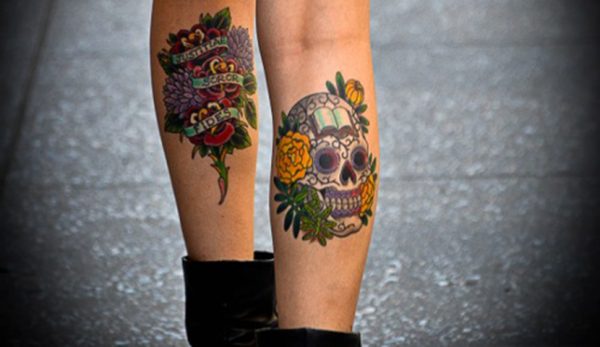 For those who sought to tattoo their calves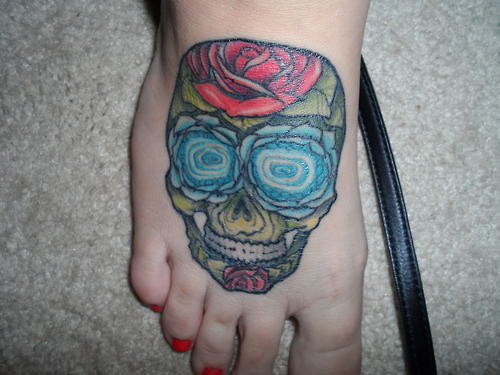 On the instep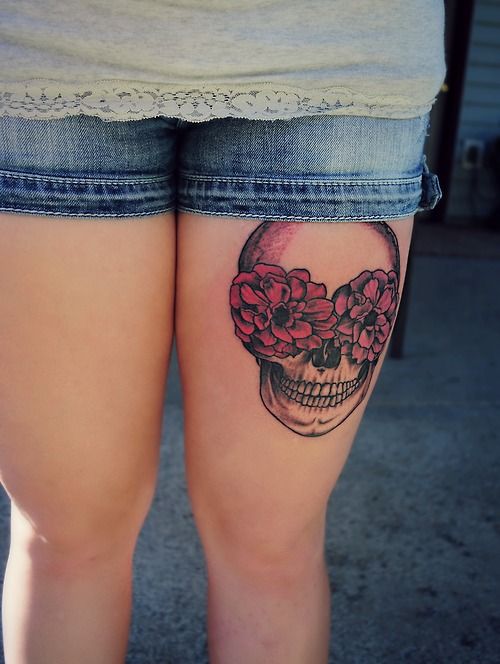 The eyes are big flowers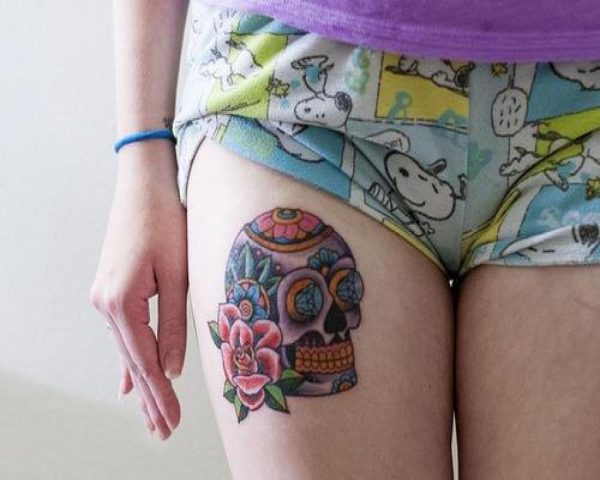 Delicate Mexican skull with many colors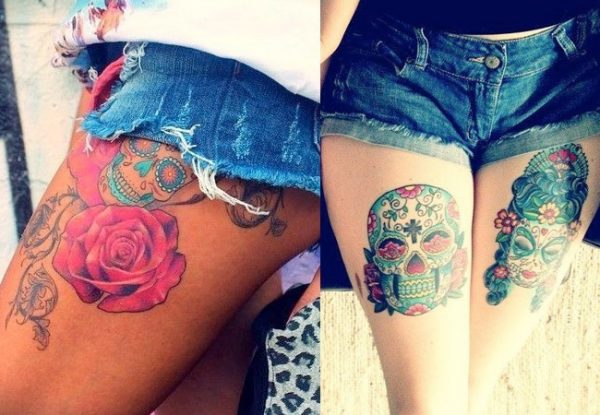 Two tattoo ideas of different Mexican skulls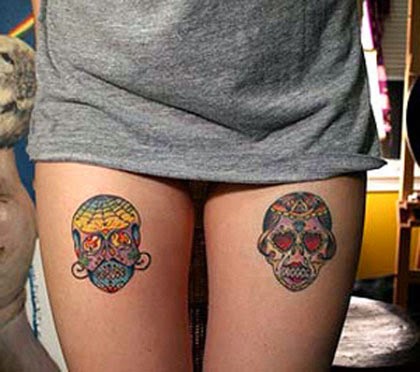 Do you dare to tattoo both legs?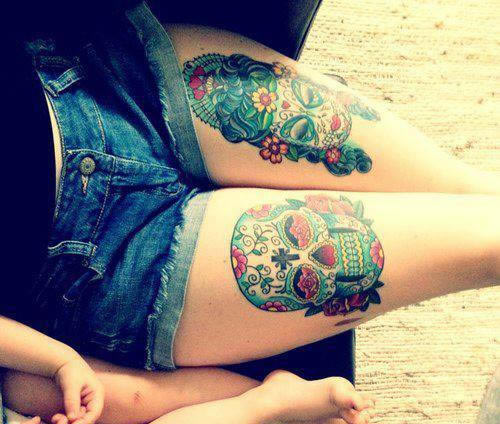 Mexican skulls with two different designs tattooed one on each leg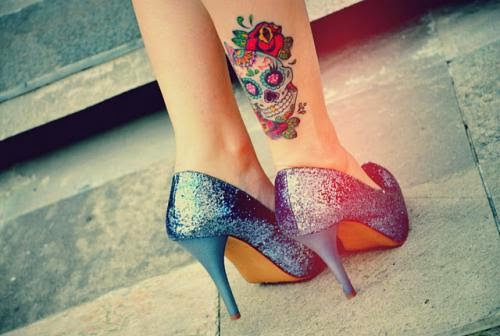 Feminine and small design for the lower part of the legs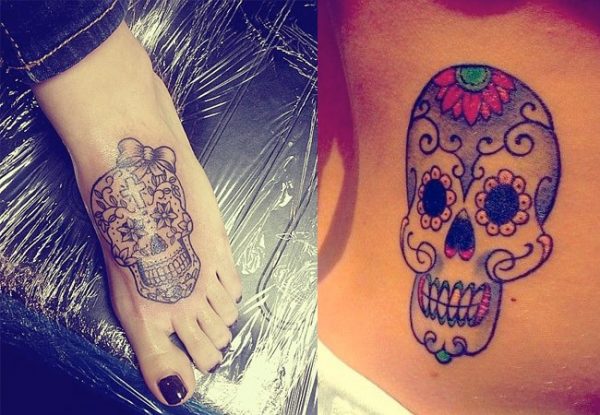 Tattoo without color on the instep, and another design idea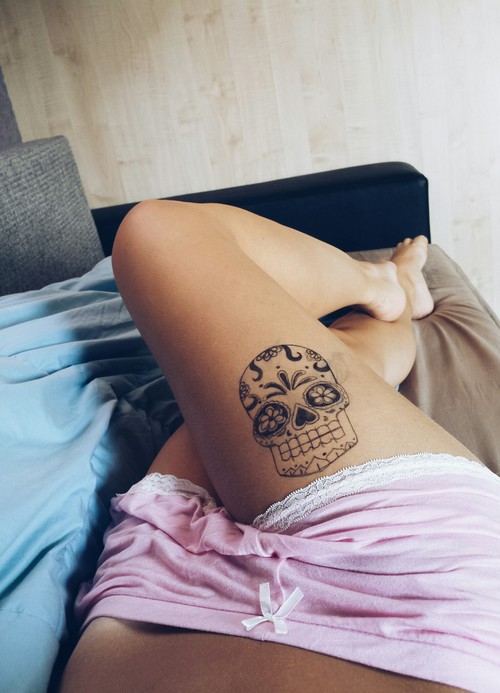 For those who do not dare to so many colors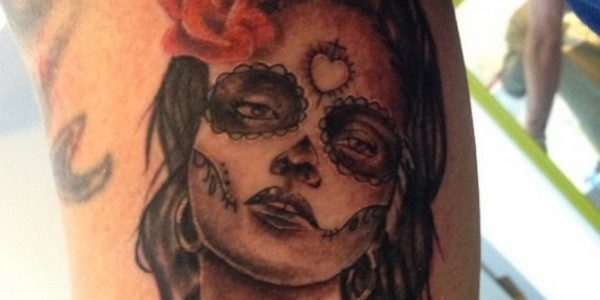 Woman in the Mexican skull style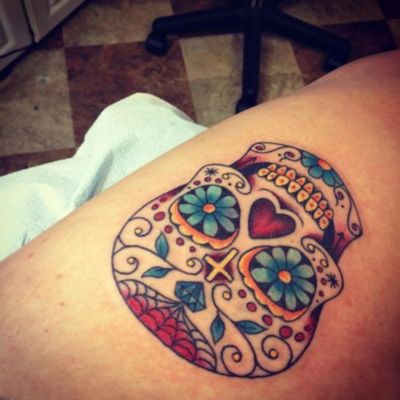 Hearts, flowers, leaves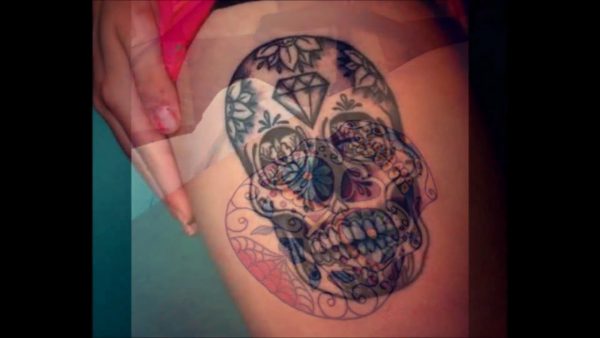 Design ideas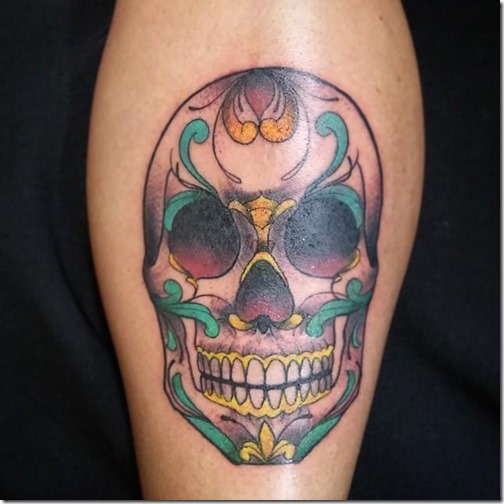 Calf tattoo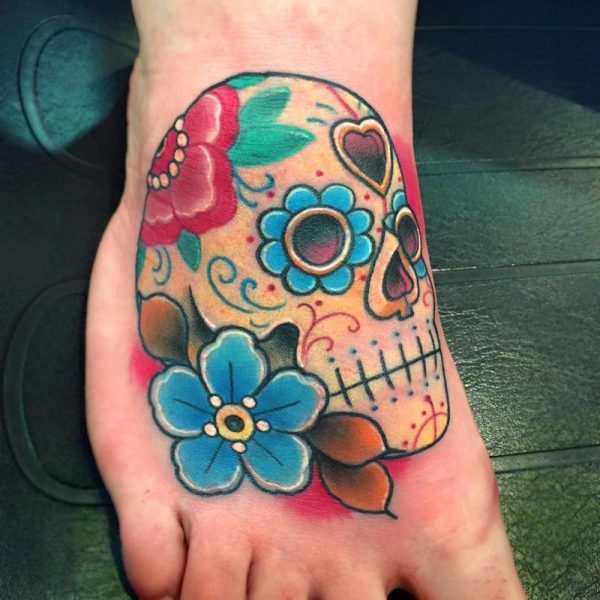 Many colors for the instep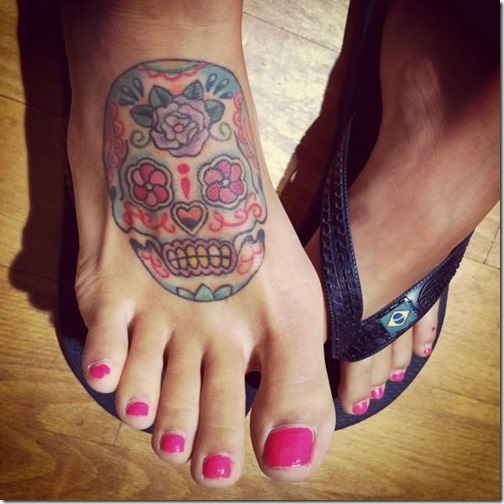 Many women elegieirone instep to tattoo a Mexican skull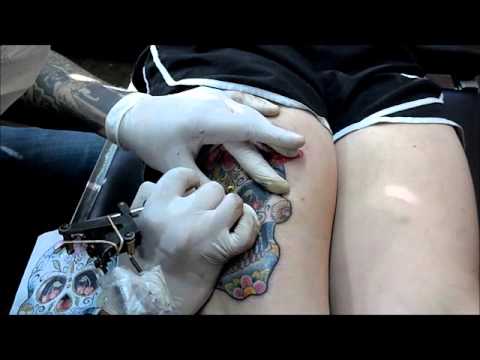 The thighs is a place commonly chosen for this type of tattoo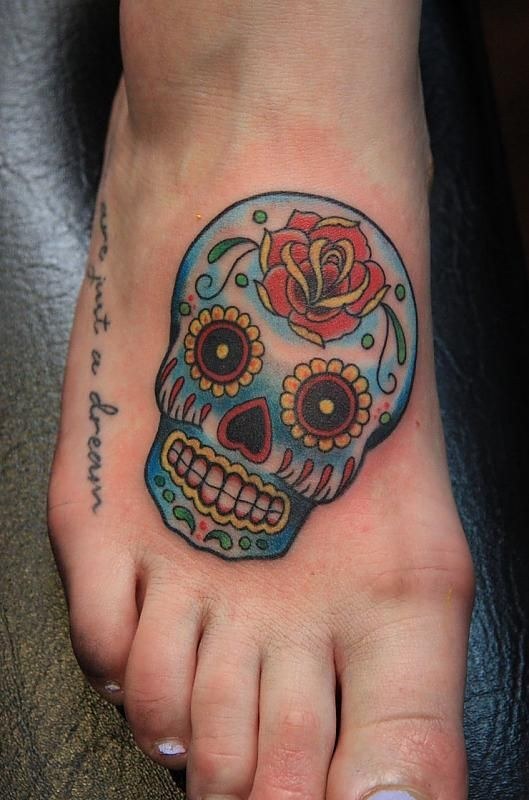 Ideal small design for the instep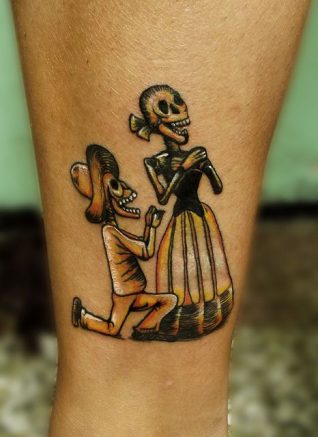 Typical Day of the Dead design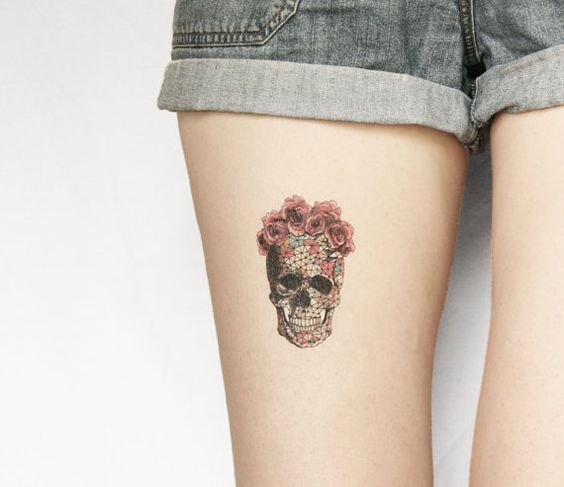 Mexican skull with subtle and feminine design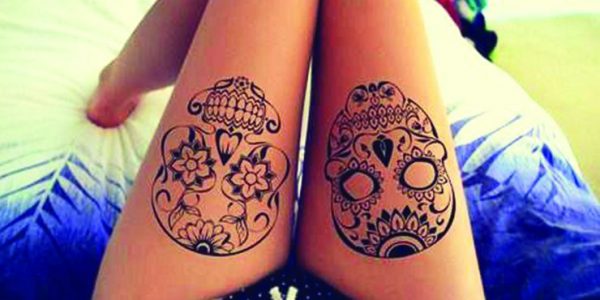 Black and white designs to tattoo both legs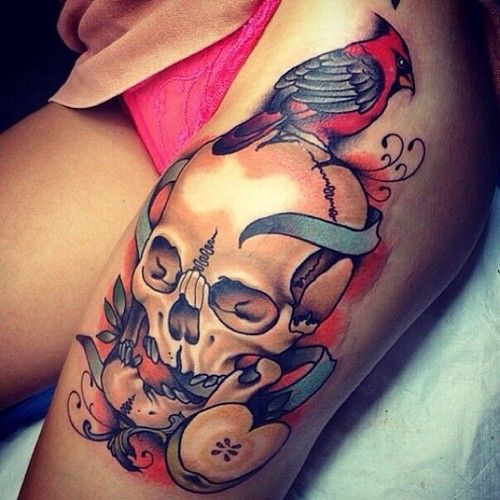 Incredible design of Mexican skull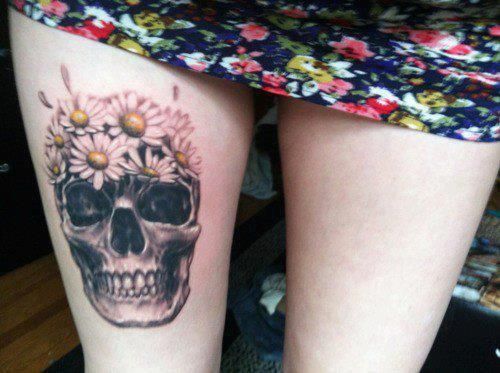 A wreath of daisies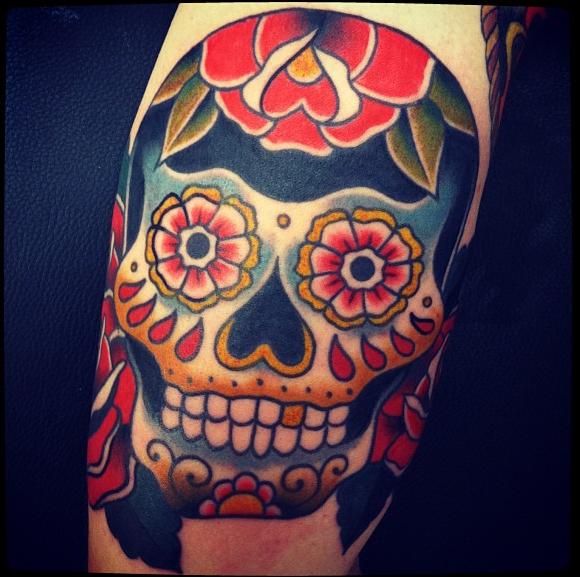 A great design, a great tattoo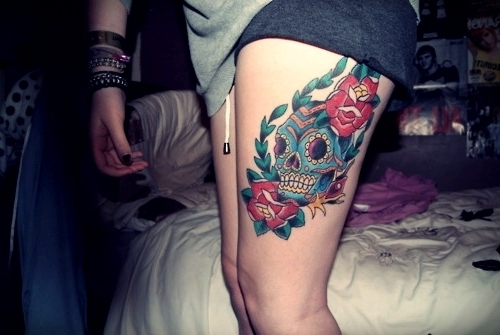 Tattoo for the lateral part of the legs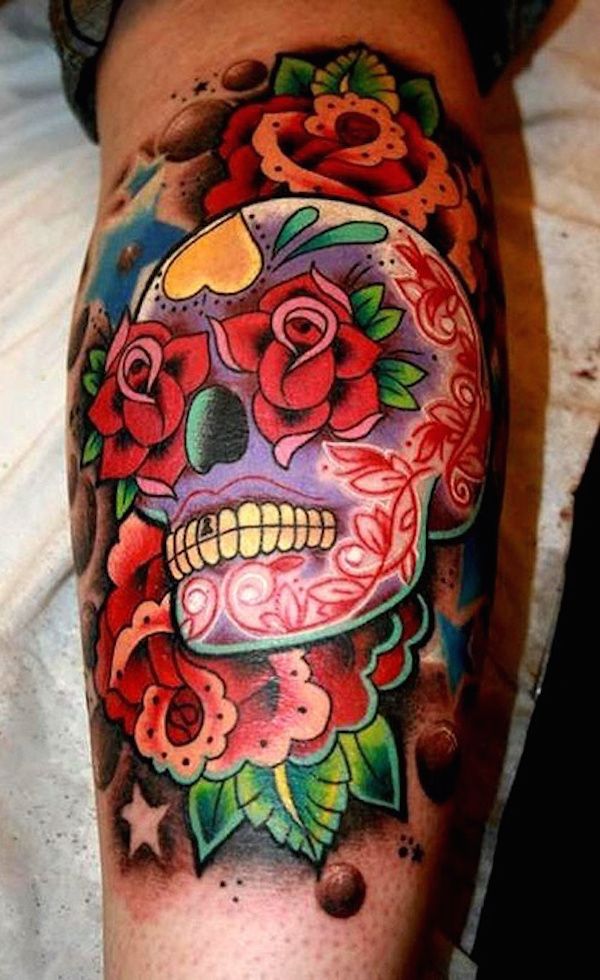 A colorful, vivid and cheerful design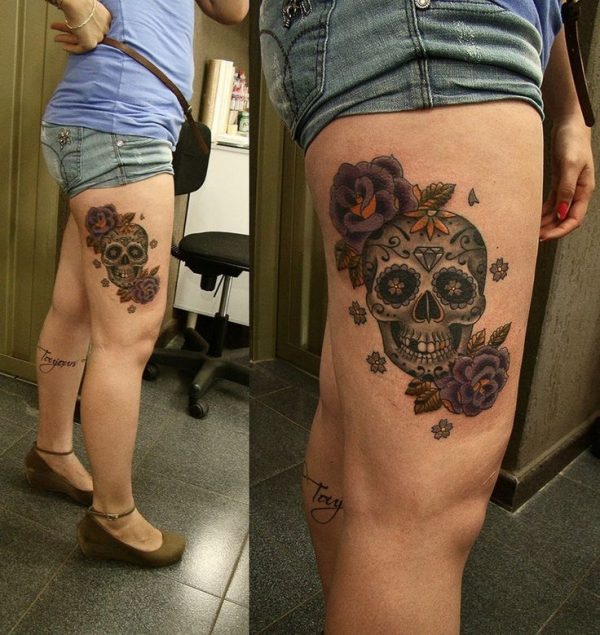 Large design for the lateral area of ​​the leg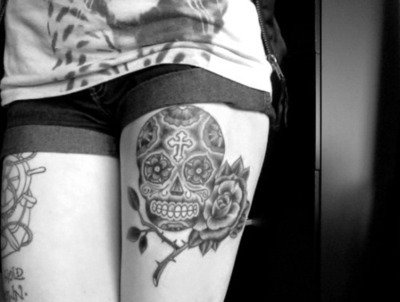 No colors, but with a great design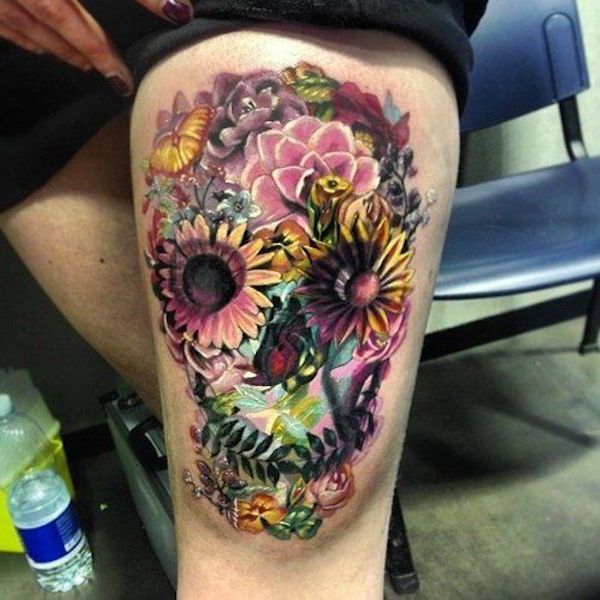 A design made of flowers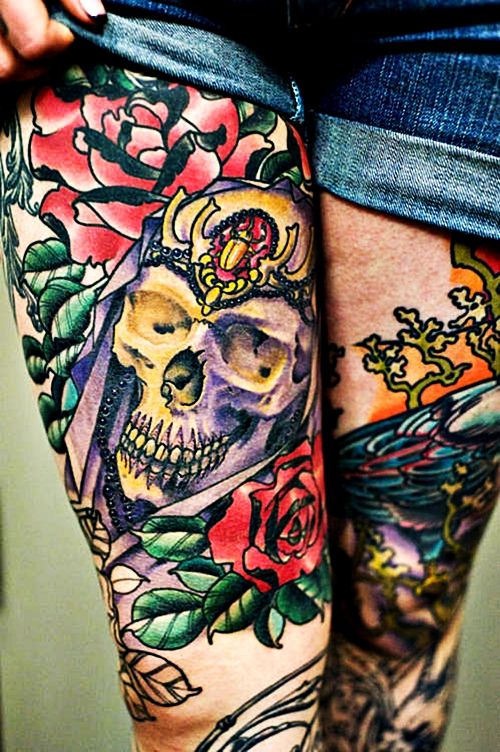 For lovers of tattoos, an unparalleled design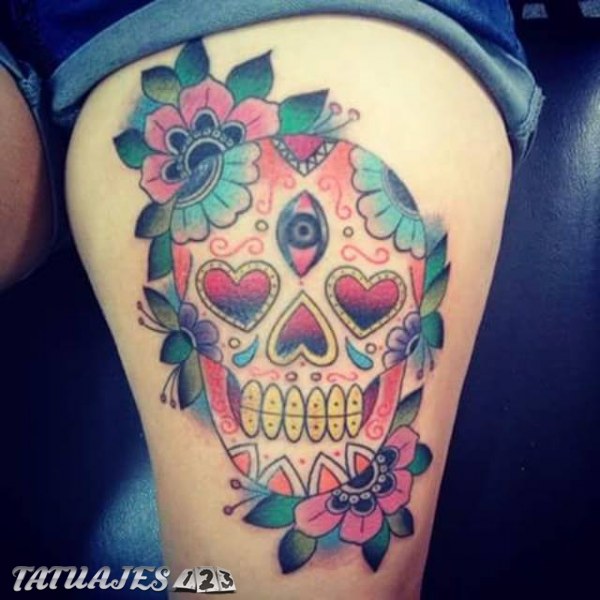 Heart eyes and flowers that decorate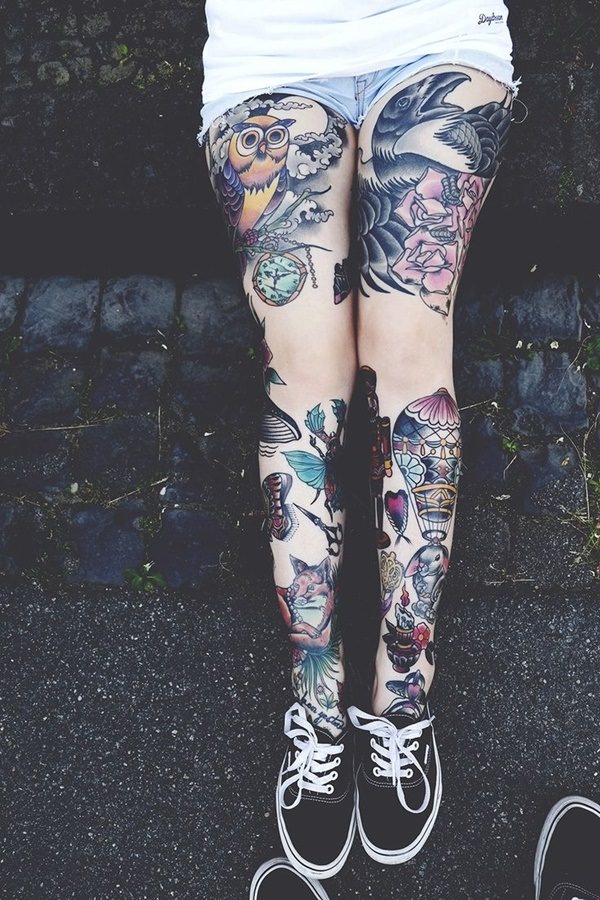 Fully tattooed legs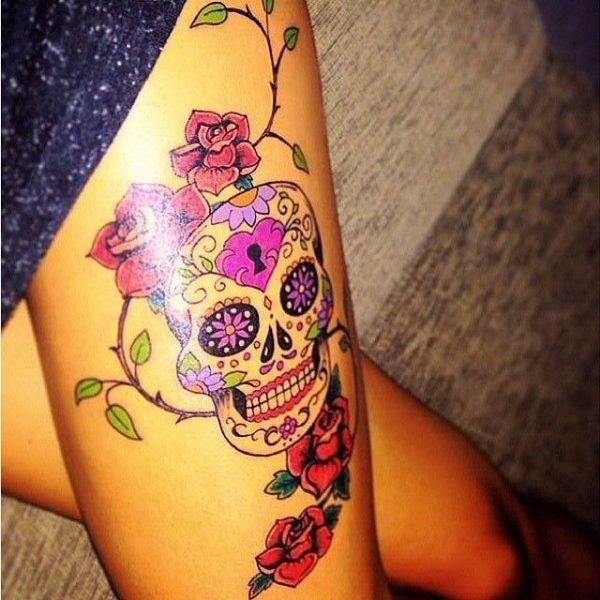 A design loaded with colors and well decorated, but fresh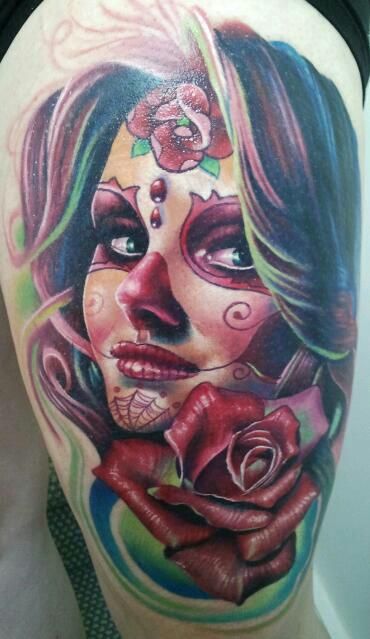 Woman decorated in the style of the Mexican skull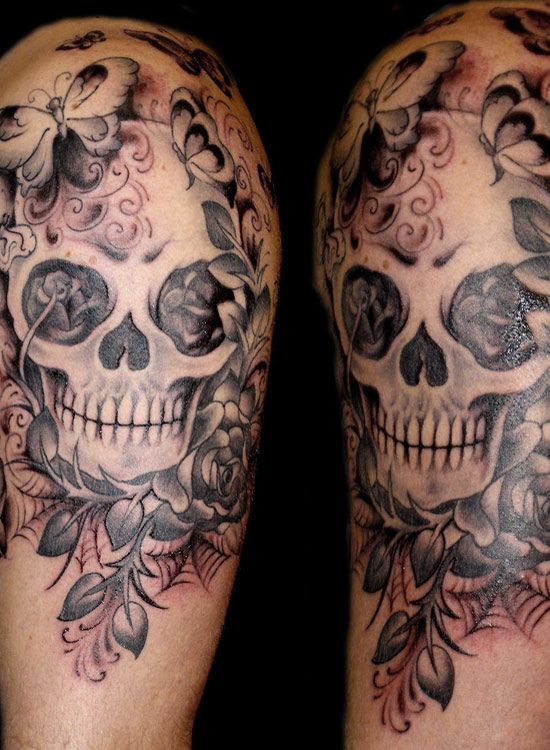 You can also find designs without so many colors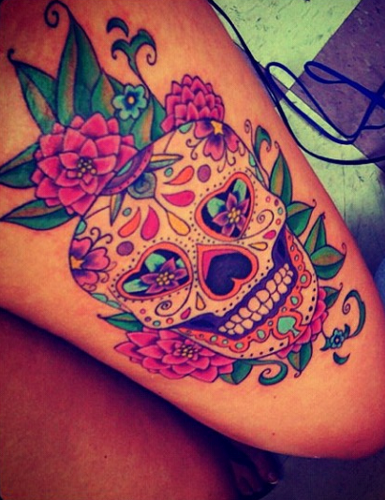 Designs with a lot of life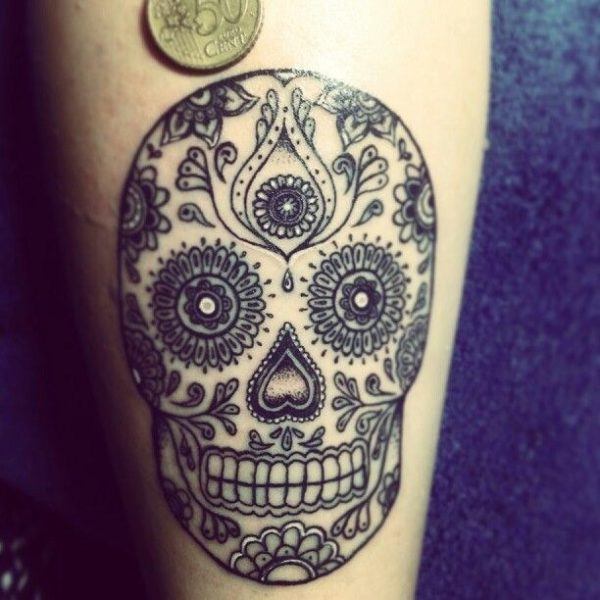 They look decorated in the mandala style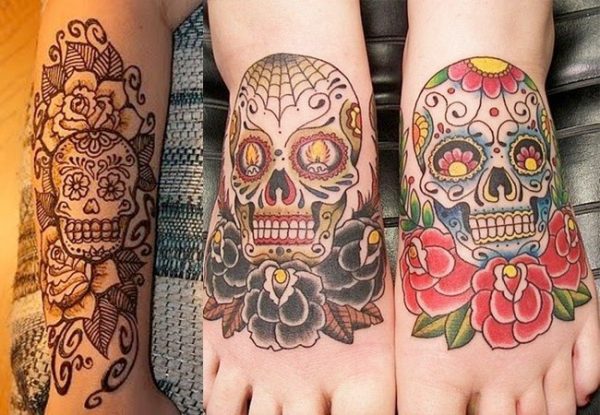 Several ideas in the same image to tattoo the legs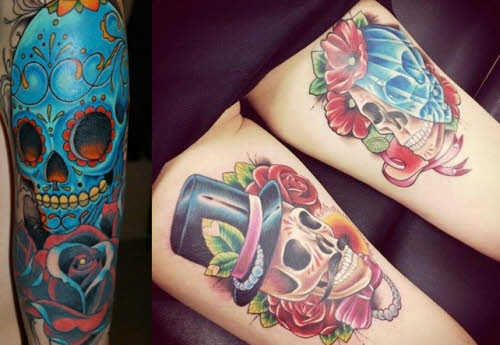 Tattoo in the back area of ​​the legs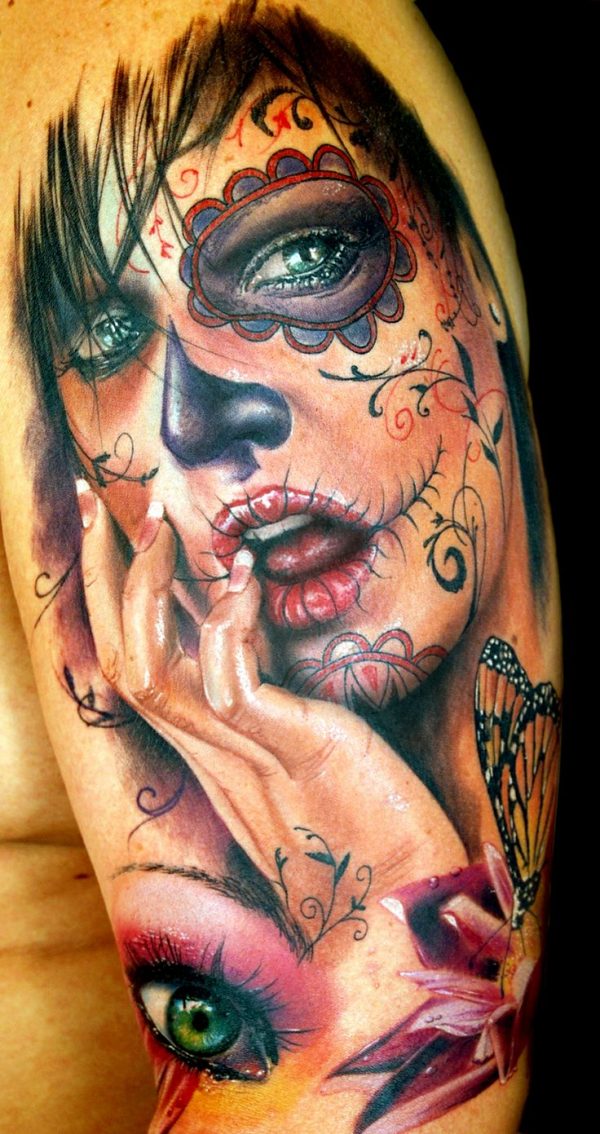 Tattoo of people decorated like Mexican skulls
Tattoos on the arms of Calaveras Mexicanas
So far we were seeing images of Mexican skulls in the leg area, which as we saw, are very chosen in the case of women. But also the arms are a regal place to wear this type of tattoos, because there you can wear the designs completely, because it is a part of the body that are more visible.
For those who have already chosen the arms as the next place for their tattoo, do not miss these images to see which designs they like the most and which they will feel most comfortable with.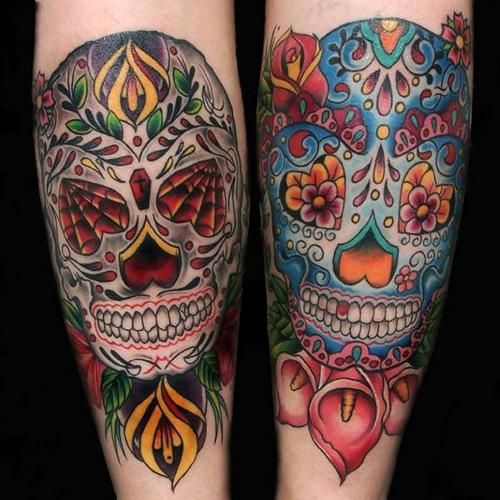 These tattoos are great works of art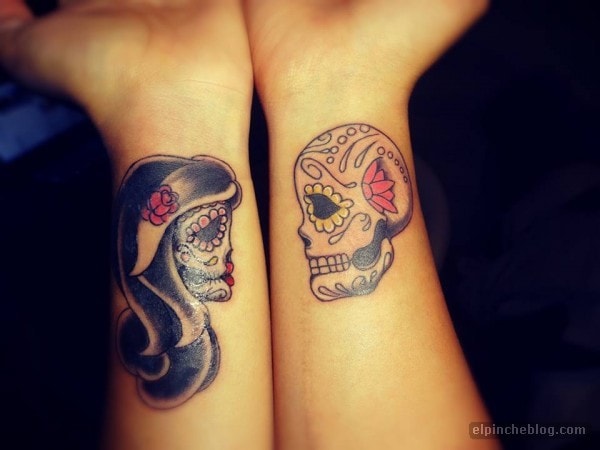 Small designs for the doll area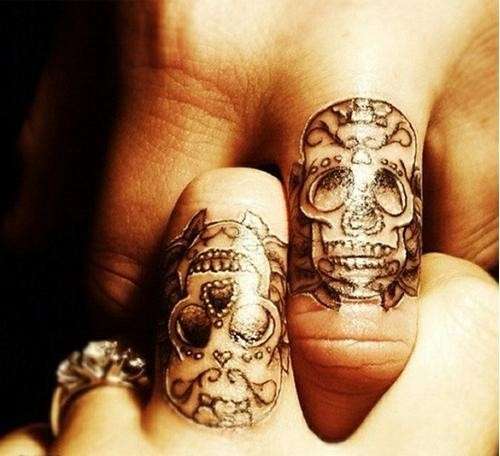 Subtle tattoos of Mexican skulls for fingers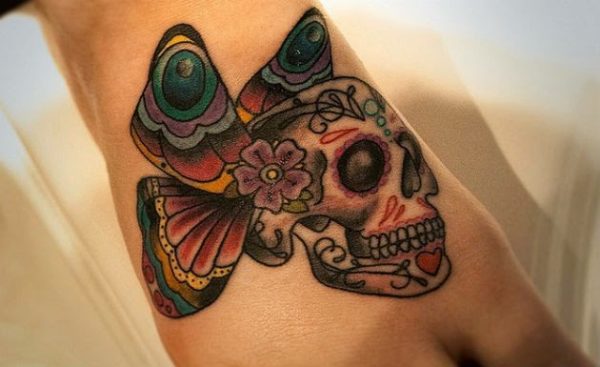 Original and cute tattoo for the hand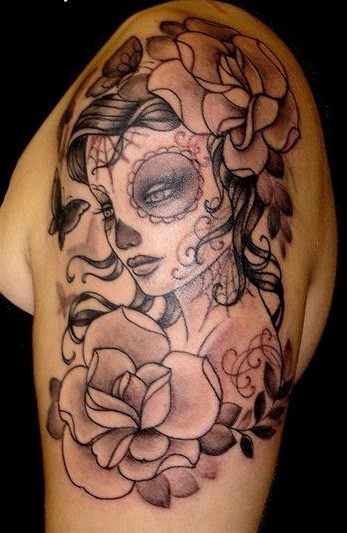 A great design to cover the shoulder and arm area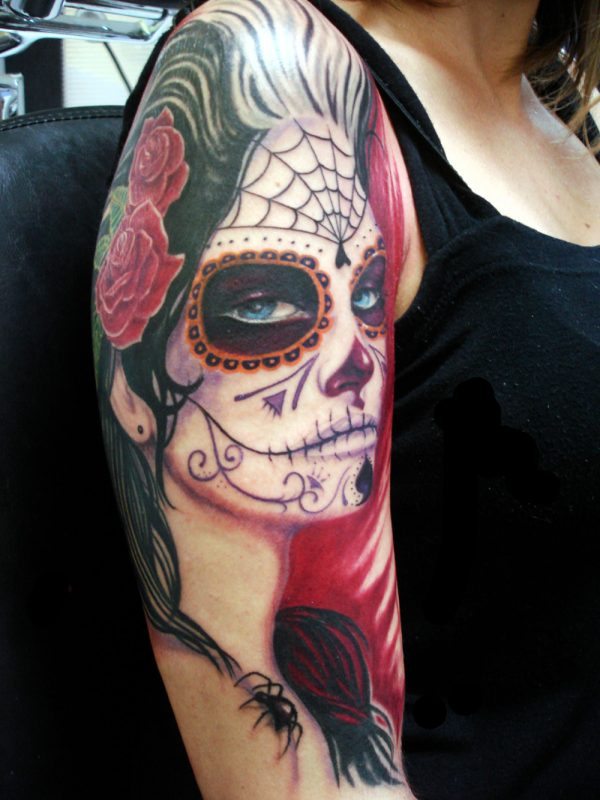 In the style of the abandoned bride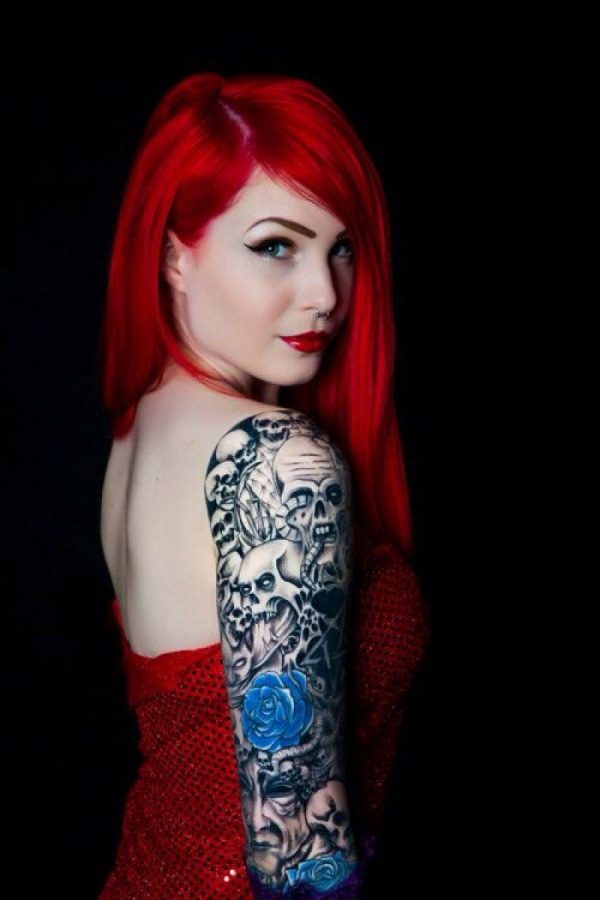 Full sleeve tattooed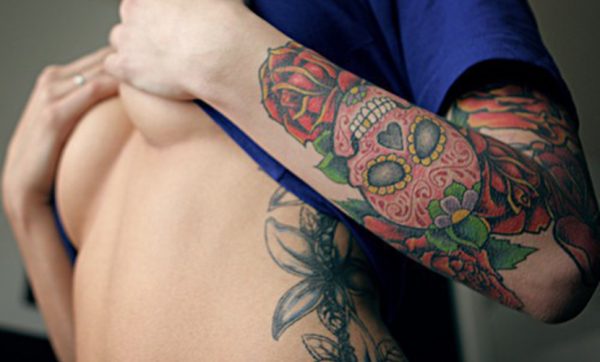 Full sleeve that includes the tattoo of a skull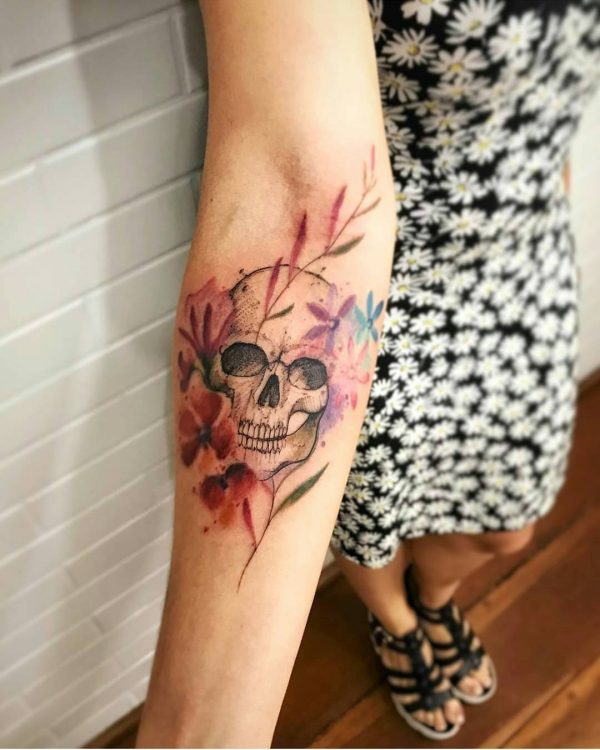 Original and simple design for the forearm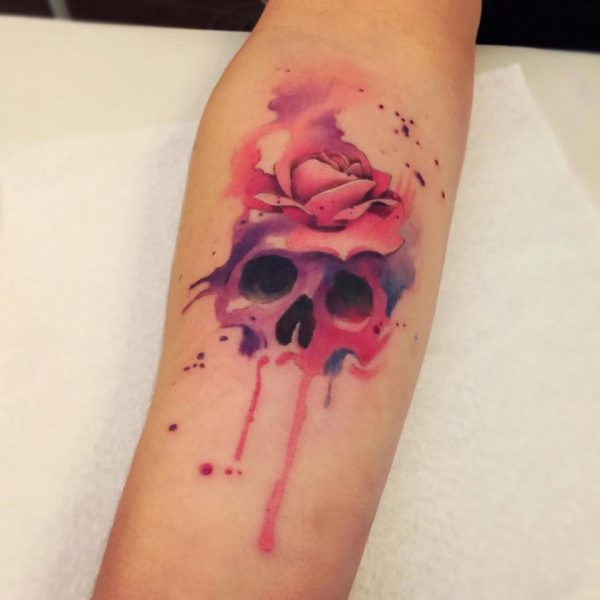 Design in pastel colors


Mexican skull in realism style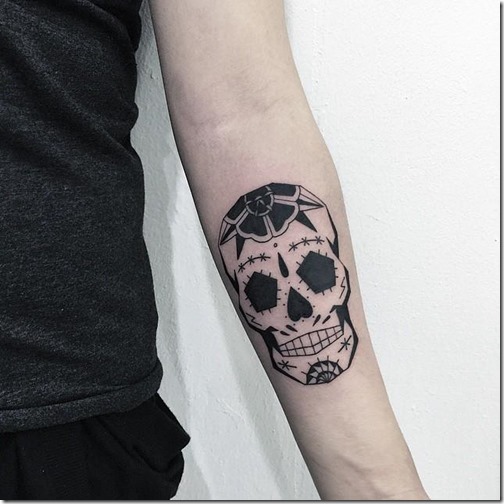 Unfilled tattoo for the forearm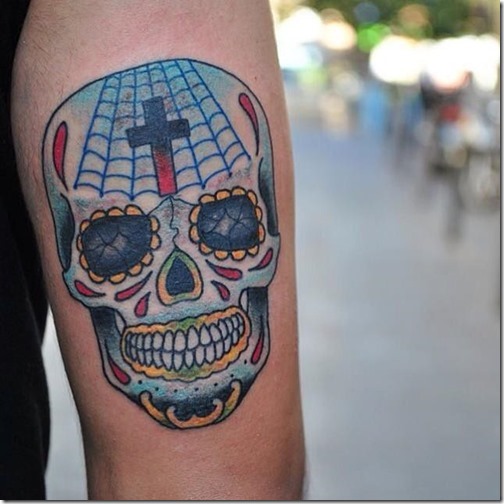 Design not very loaded for the arm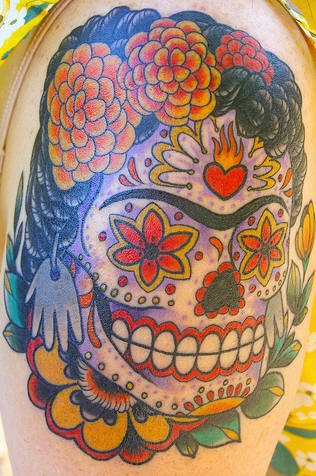 Many colors for a great design on the forearm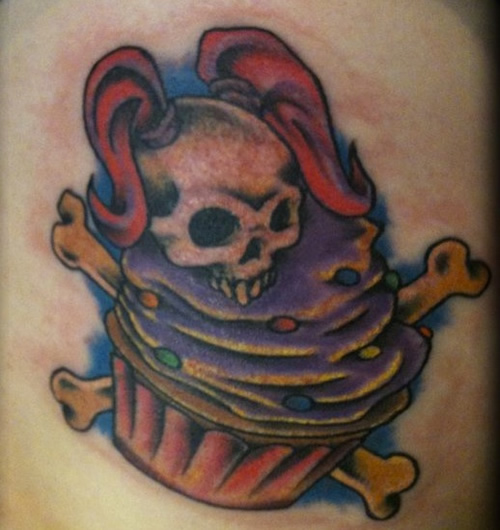 Muffin or Mexican skull?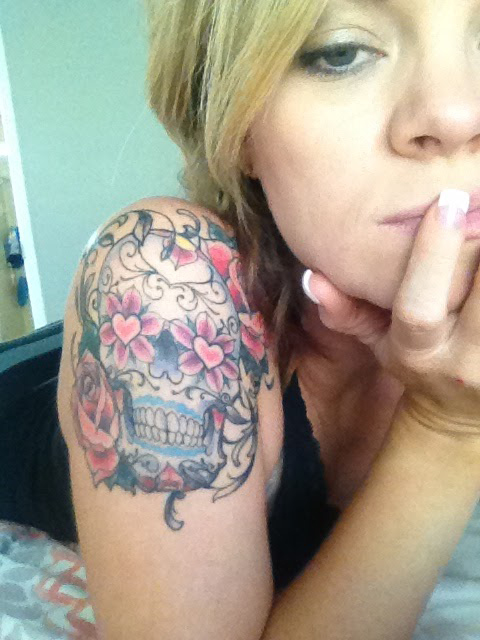 Subtle design for the shoulder because it is not loaded with colors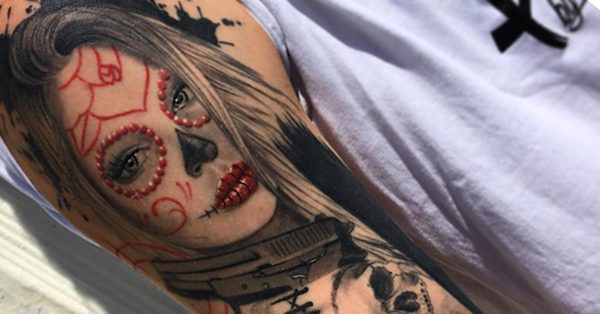 Decorated realism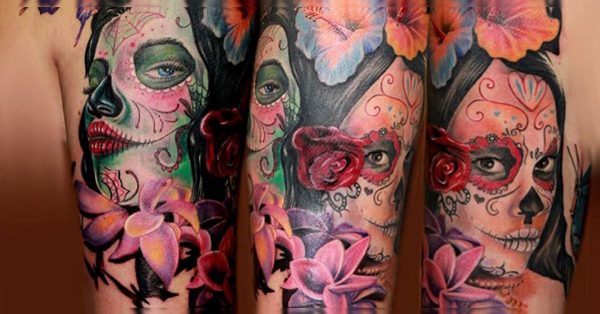 Three perspectives of the same tattoo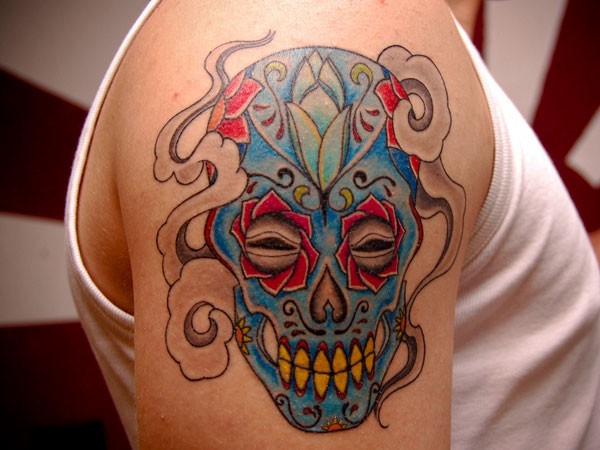 Predominance of the turquoise and celestial color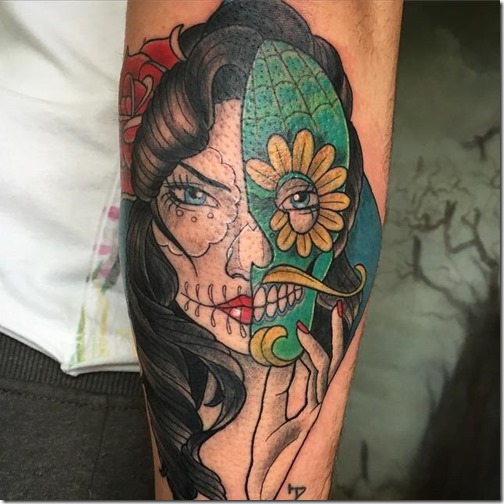 Half skull half woman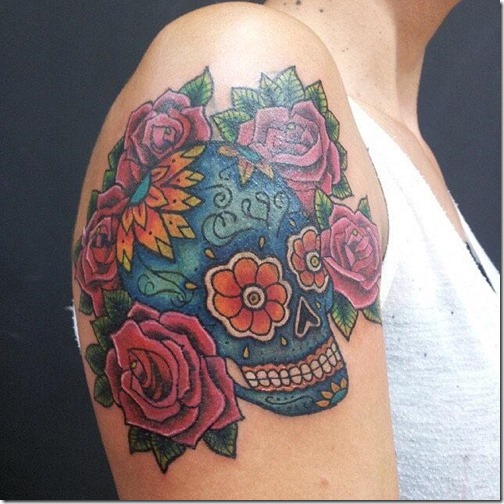 For those who want a tattoo with many flowers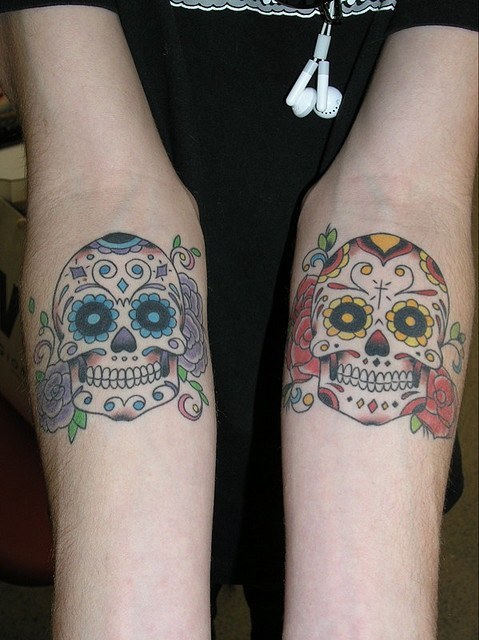 Similar but different designs for each of the forearms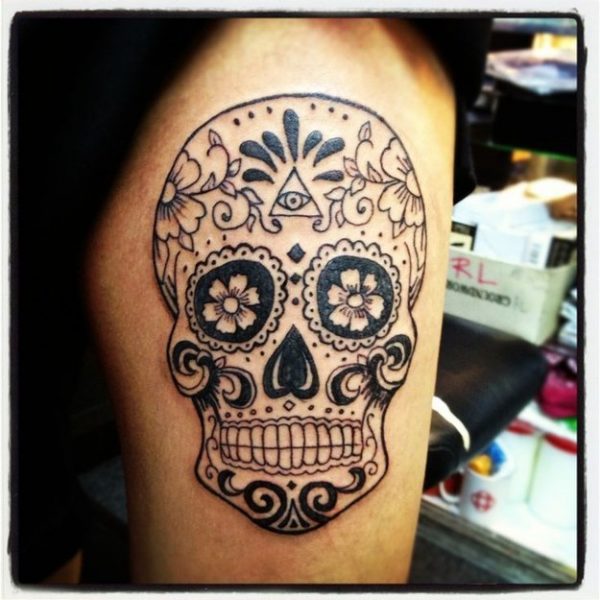 Mandala style decoration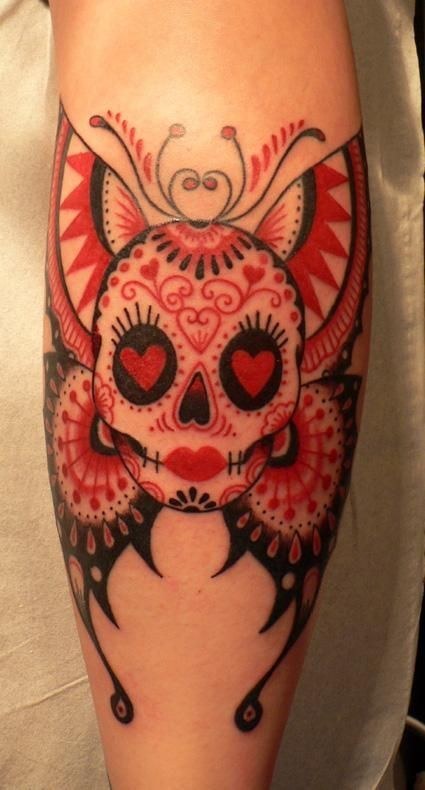 Red is the predominant color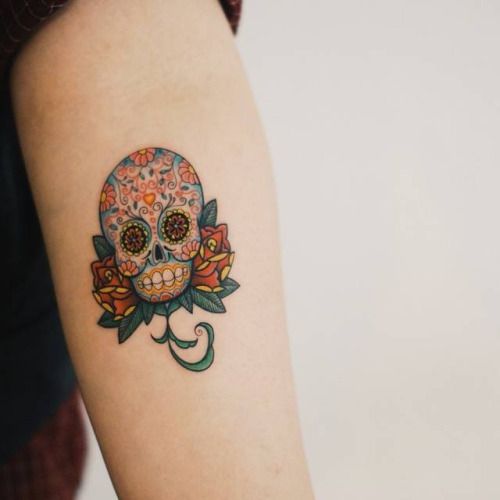 Delicate mexican skull tattoo ideal for women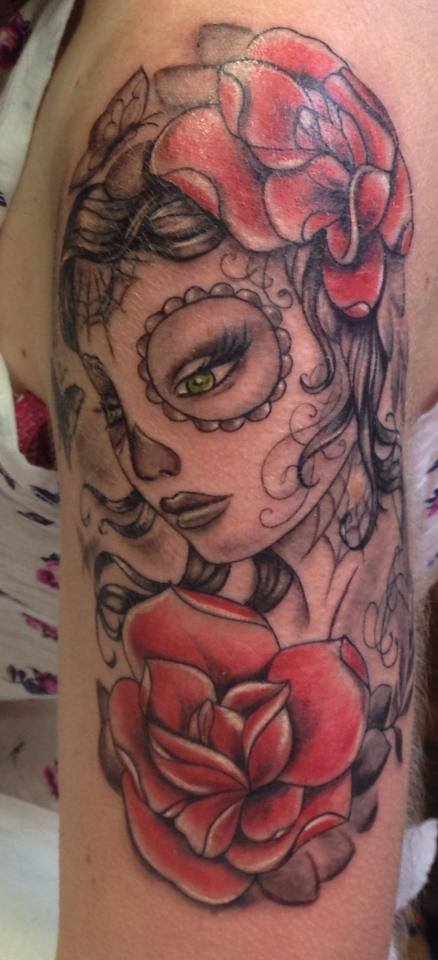 Design of the abandoned bride with roses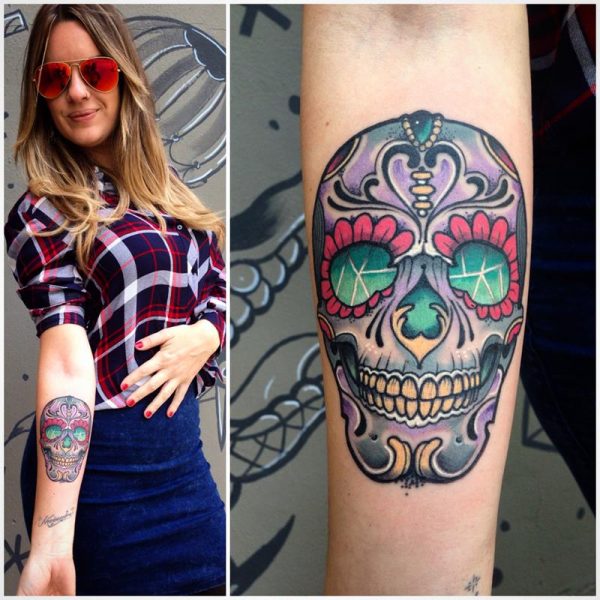 Particular and general view of how the Mexican skull tattoo looks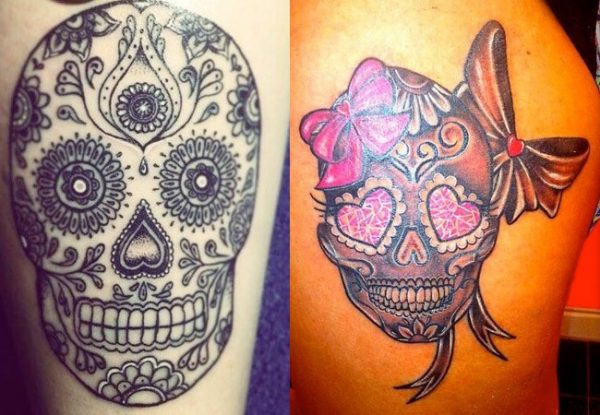 Preferis in black and white or with color?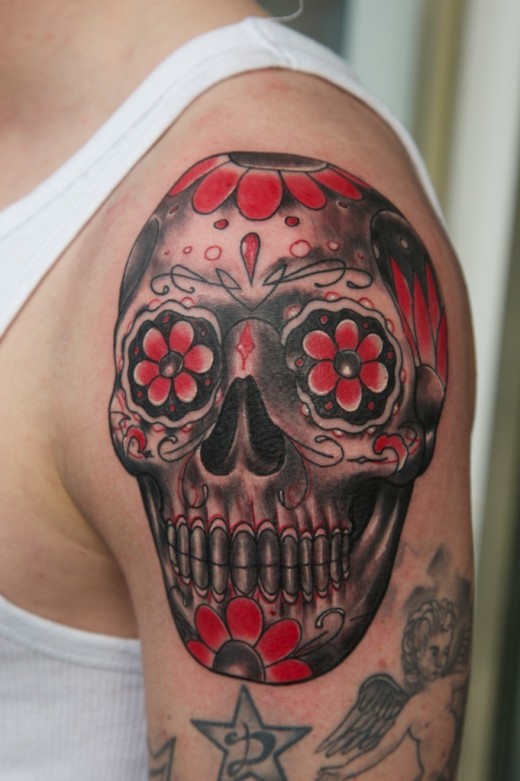 Combination of black with red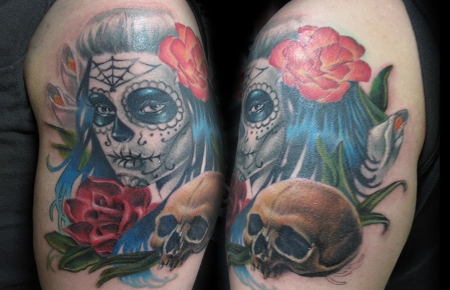 Different visions of the same tattoo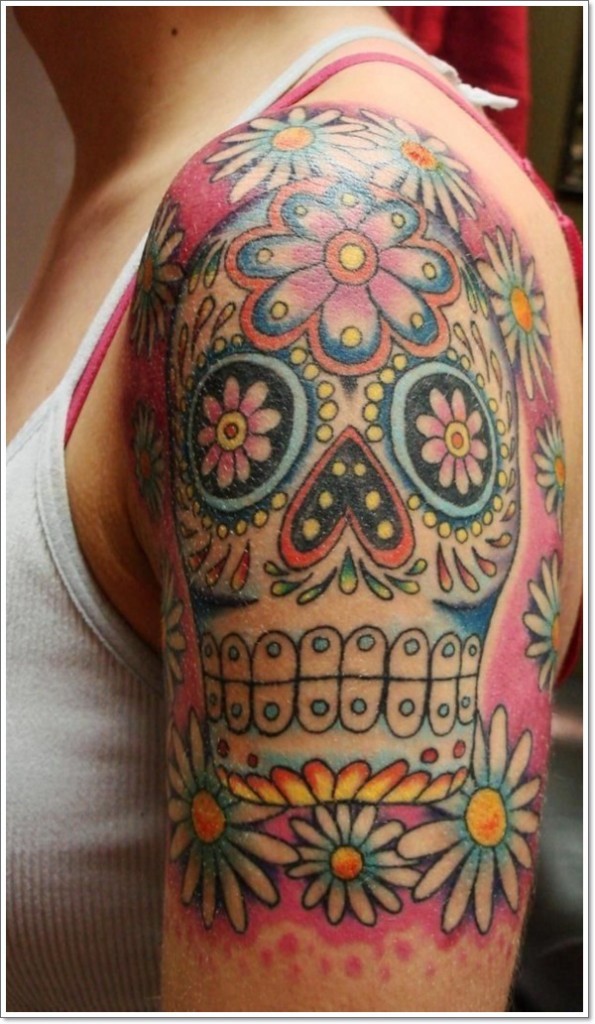 Floral and very colorful Mexican skull design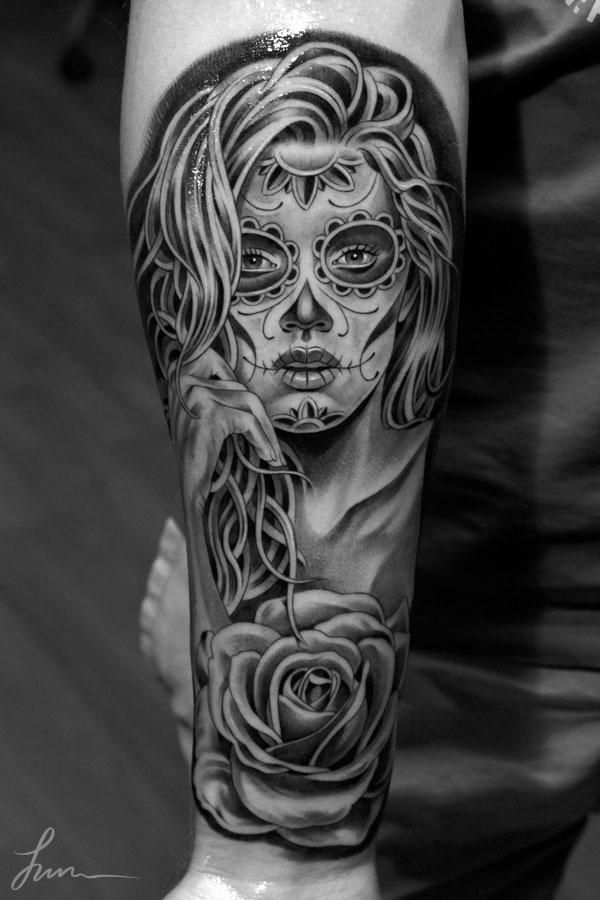 Realism decorated without colors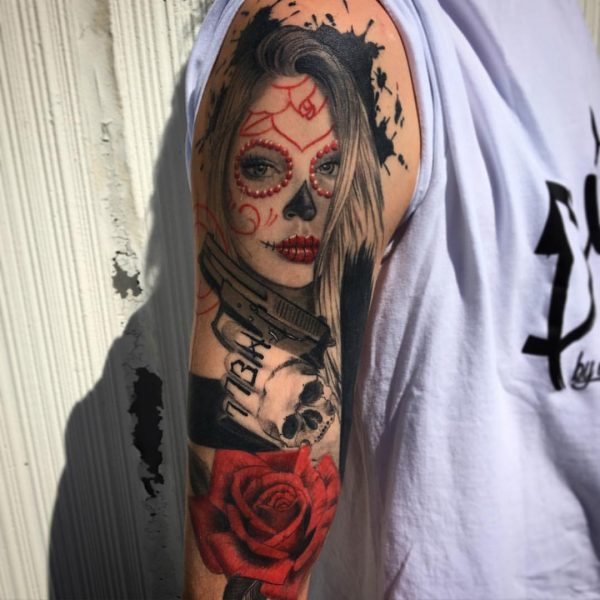 Mexican skull, roses and abandoned girlfriend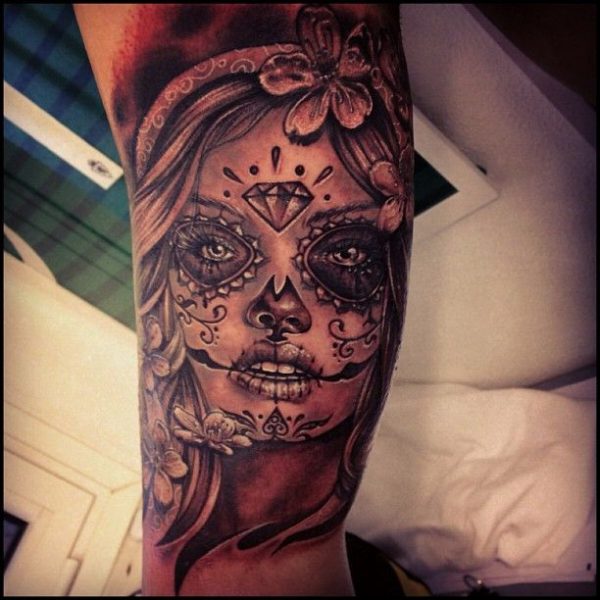 Tattoo that covers a large part of the arm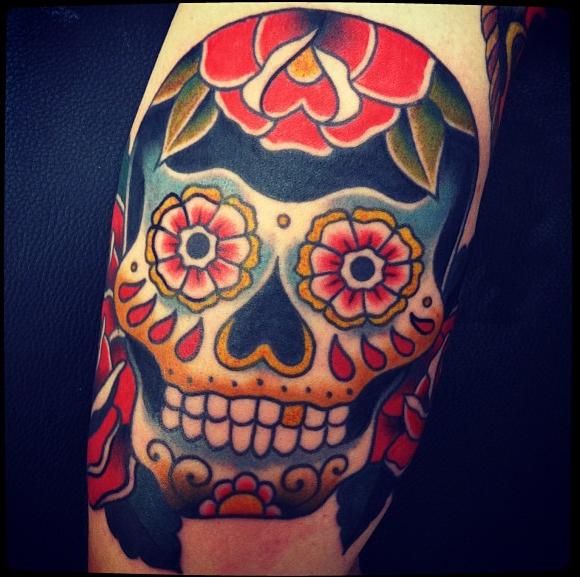 Dark and intense colors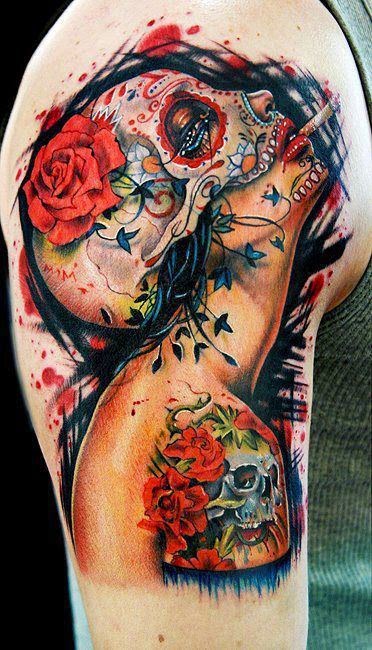 Very complete design for the shoulder and arm with many details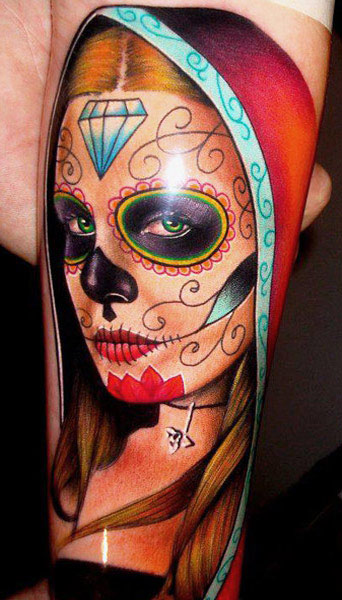 The abandoned bride is increasingly chosen in the world of tattoos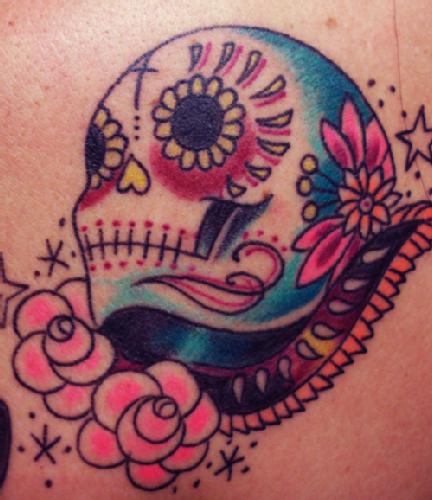 This design can be adapted for different parts of the body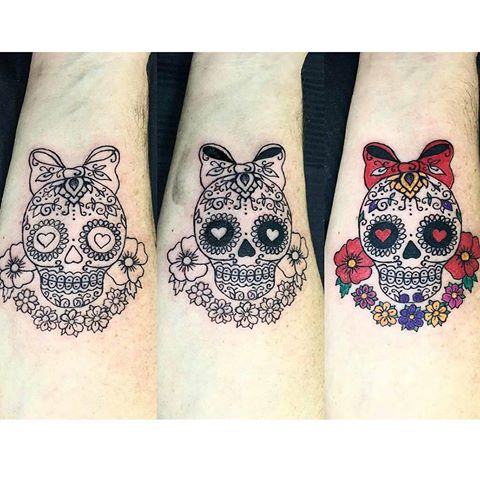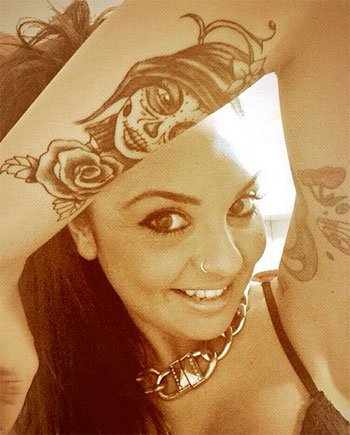 Design for the internal forearm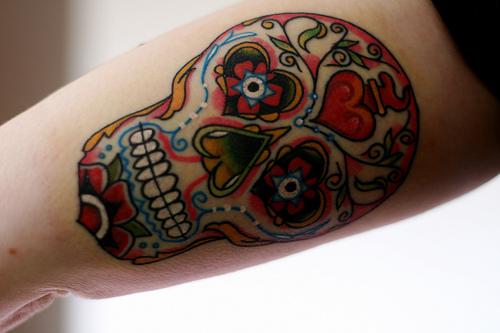 Original design, subtle and neat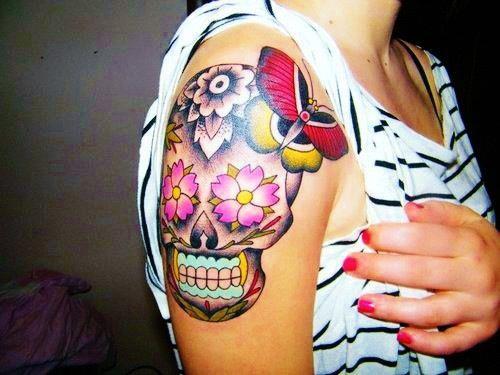 Final result to perfection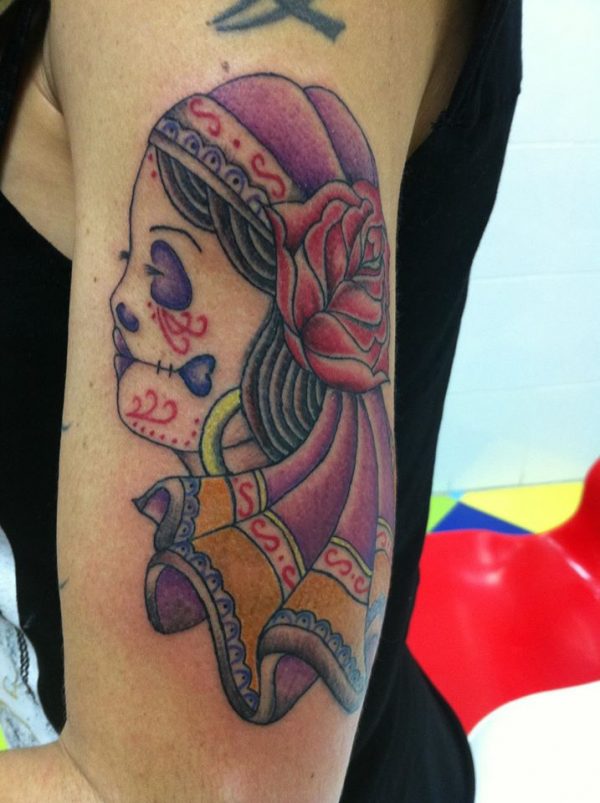 With colors but without loading the design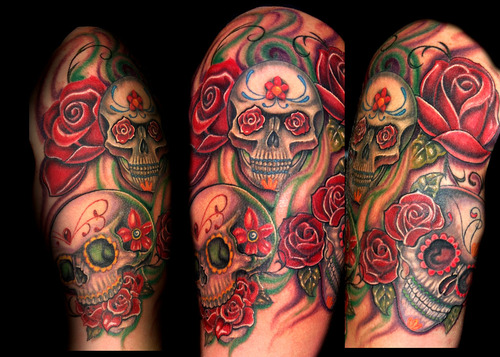 Tattoo that combines several Mexican skulls seen from different planes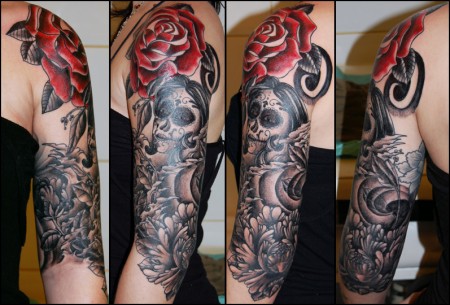 Tattoo seen from 4 different planes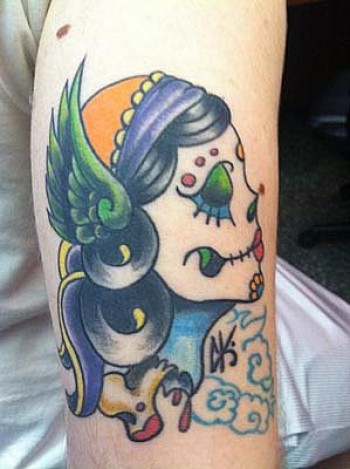 For those who like Mexican skulls but not so full of details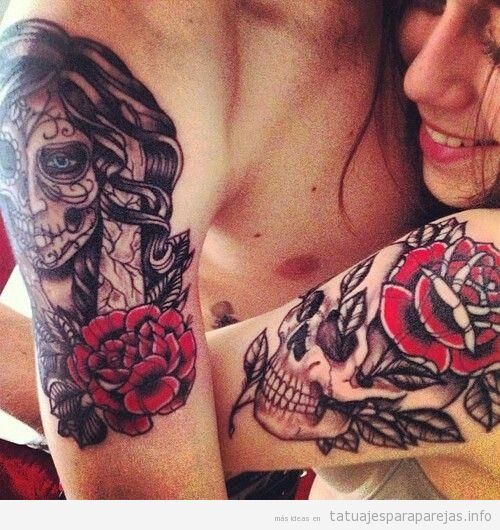 Tattoo for man and tattoo for woman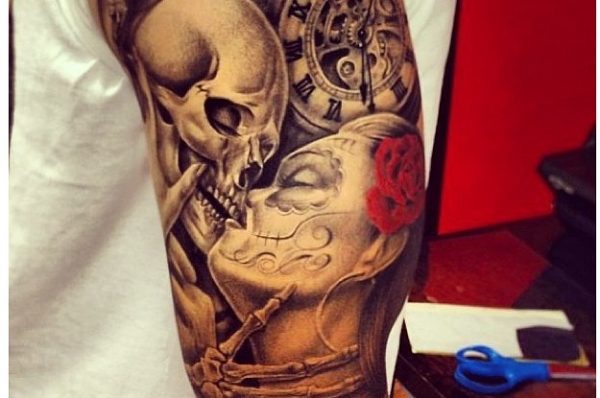 Romanticism among skulls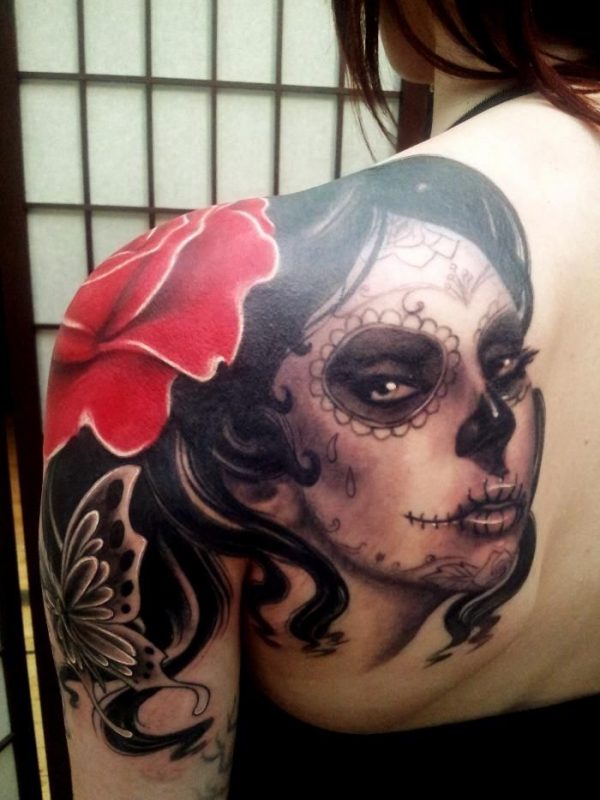 Occupies arm, shoulder and part of the back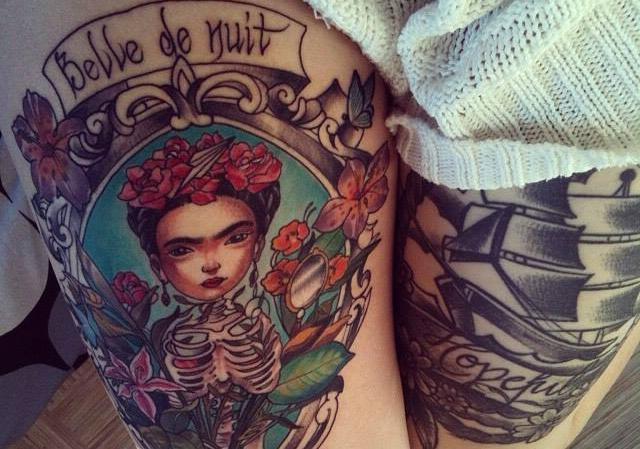 A different version of a tattoo by Frida Kahlo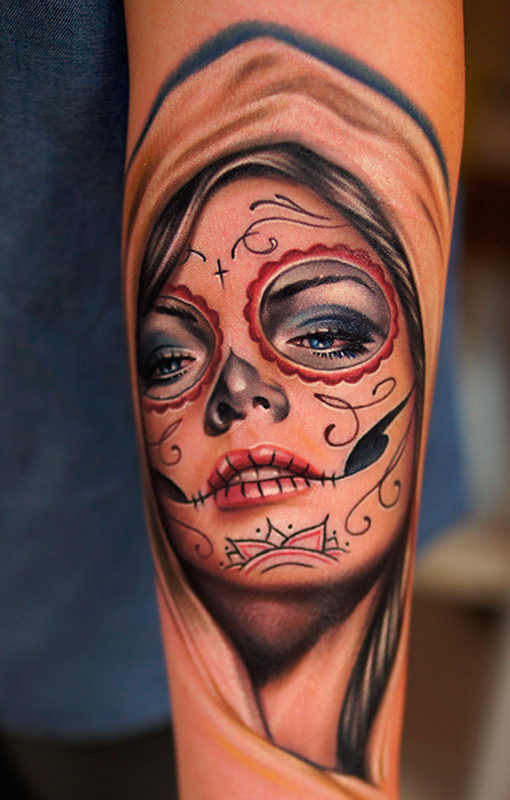 Tattoo with real design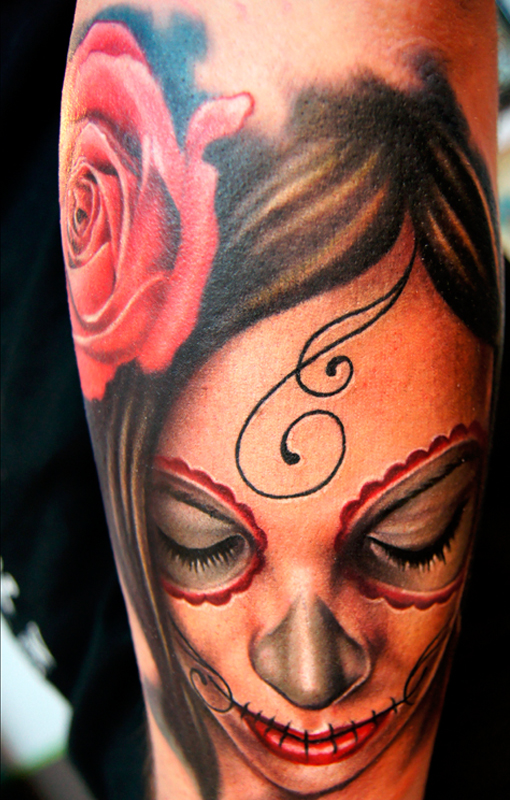 Mix of Mexican skull with a realistic style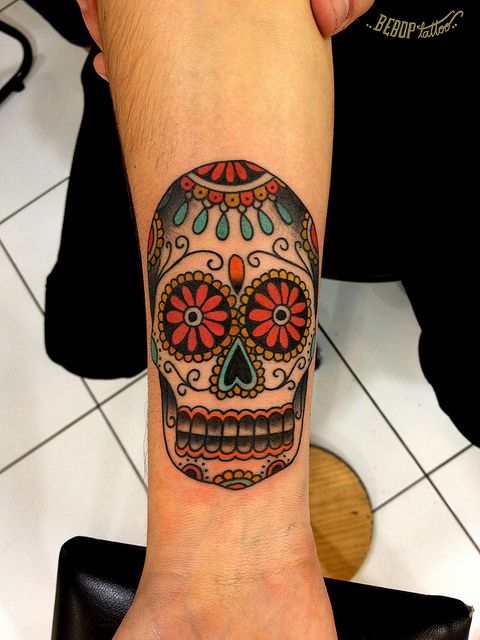 Ideal design to adapt it to a small size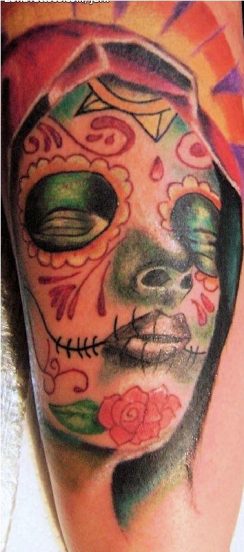 Designs that cover a large part of the arm vertically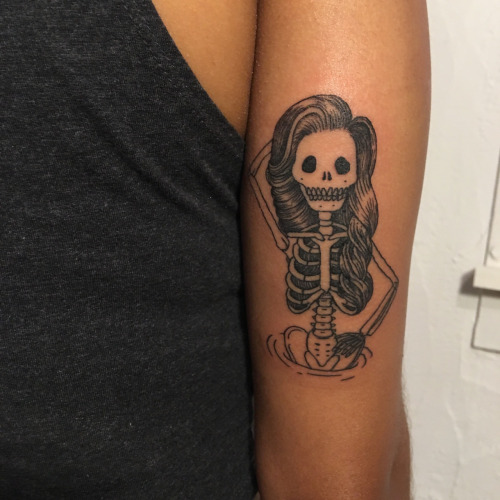 Full-body design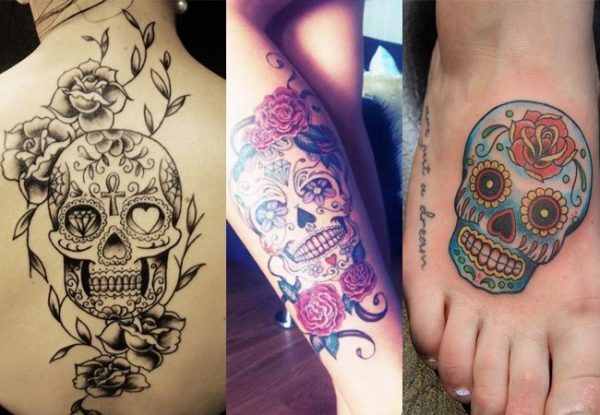 Three very different designs on different parts of the body, arm, leg and back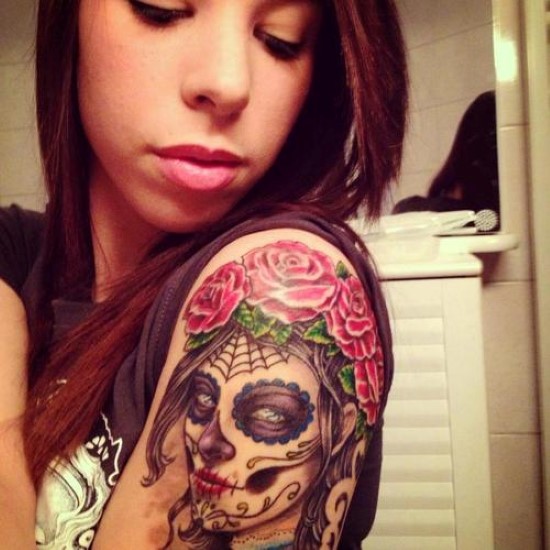 Ideal tattoo to wear on the shoulder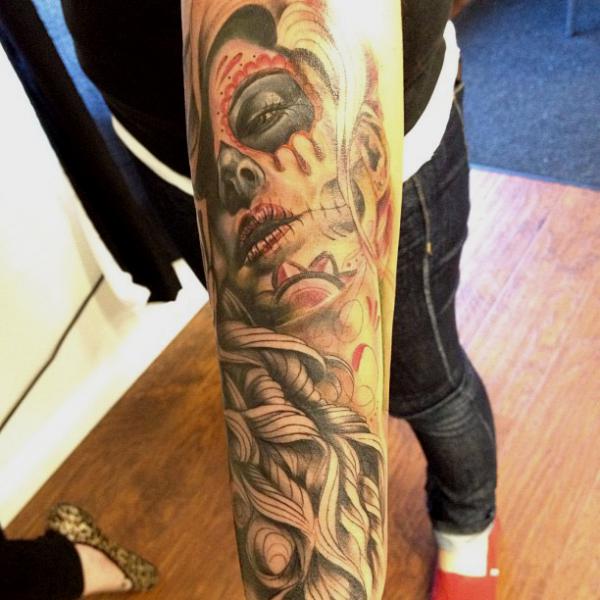 They are designs that are used to cover a large part of the arm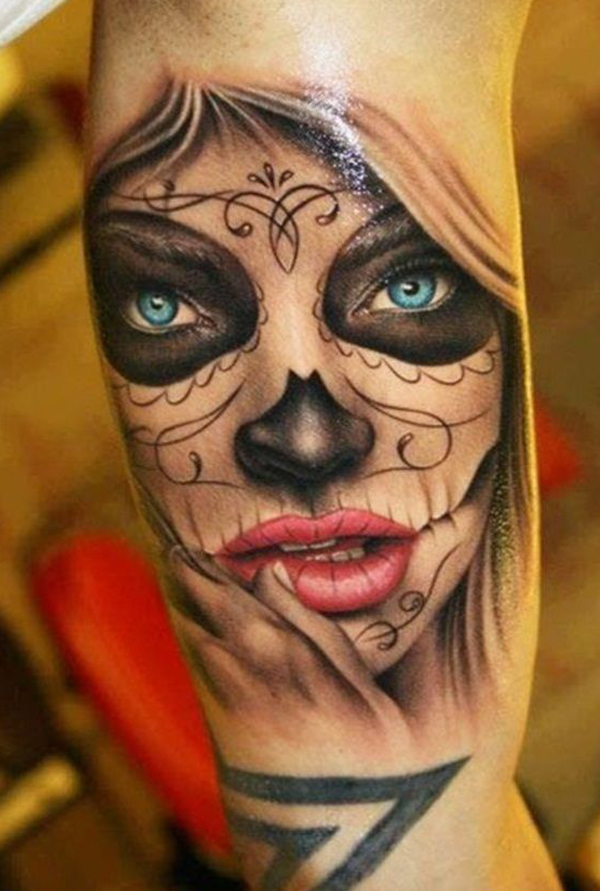 Designs that look like photographs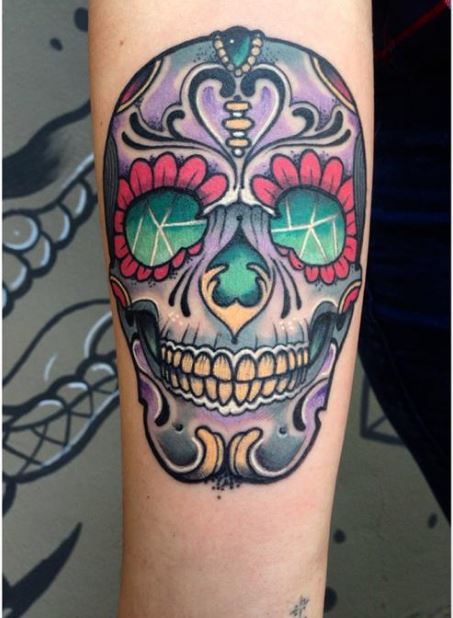 Violet is the color that prefers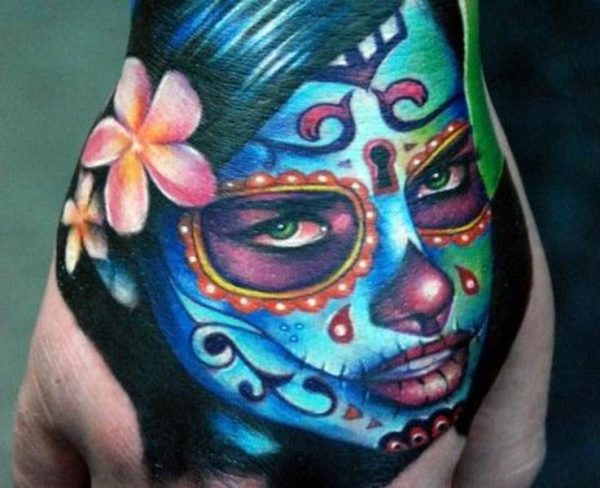 Tattoo that occupies the hand with intense colors, for those who dare to more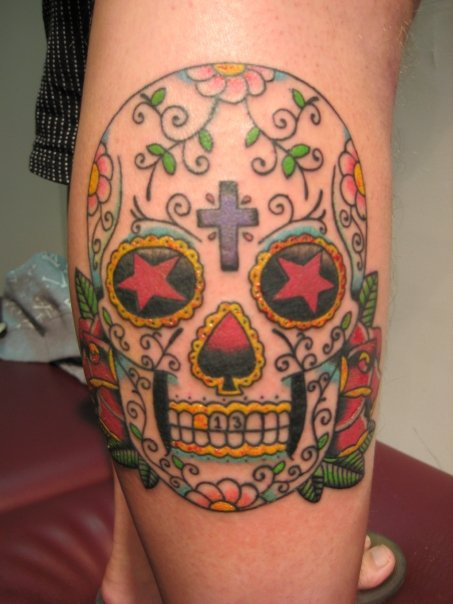 Many details but without coloring the background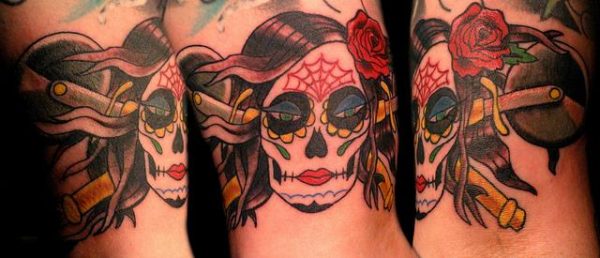 Different visions of the same tattoo located on the arm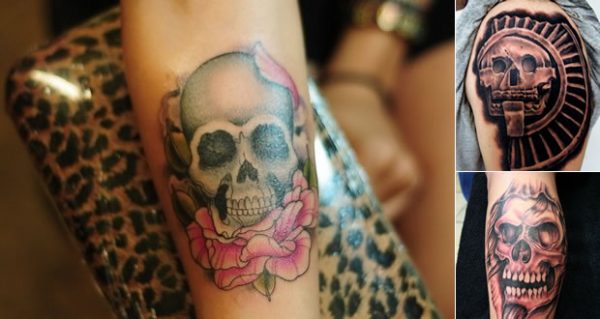 An image with 3 different designs, in their styles and sizes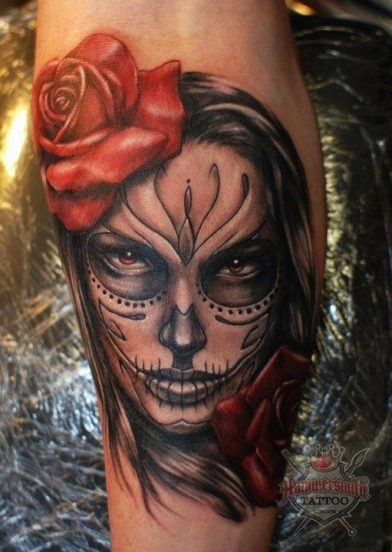 What does this tattoo transmit to you?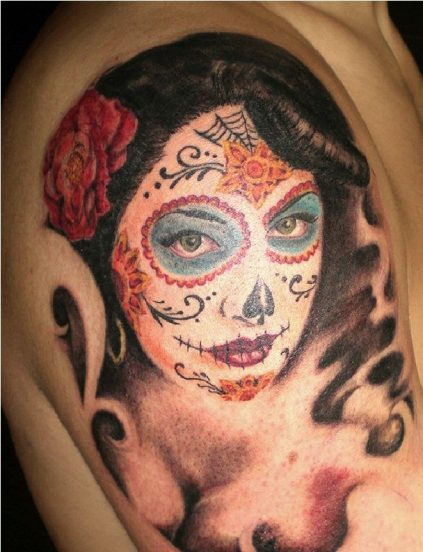 A look that goes beyond
Designs of tattoos on the back of Calaveras Mexicanas
The back is one of the largest surfaces of the body in what refers to flat surface and that is why it is one of the most chosen areas for getting tattoos, because it allows us to make great designs, fill them with details and not worry about the size of the same. This is why there are those who dare to great designs, which become incredible works of art, because they can look in all their splendor, but there are also those people who continue to opt for more subtle designs, located in different parts of the back.
Today we are dedicating ourselves to designs that have to do with Mexican skulls and we believe that the back can be a great place to wear these types of tattoos. That's why we now share with you some images with different designs and ideas of tattoos for the back of Mexican skulls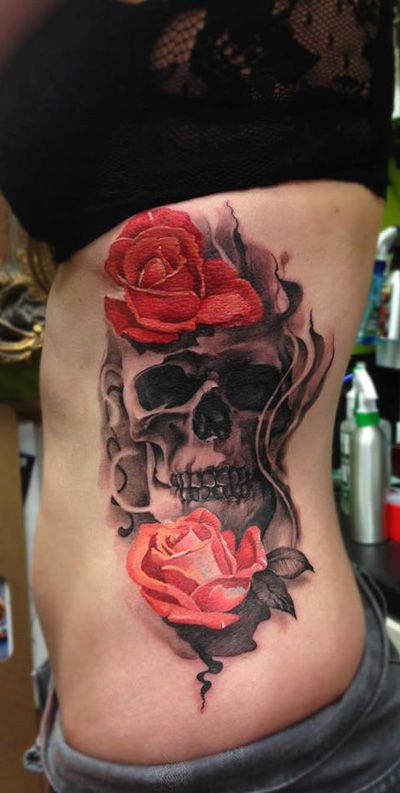 Skulls with roses for the side of the torso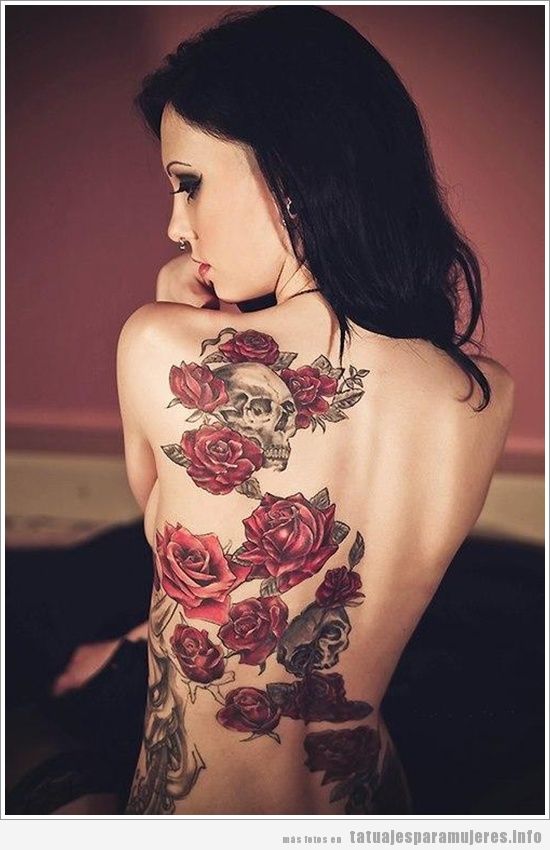 For those who wanted a design with many roses, do not miss this idea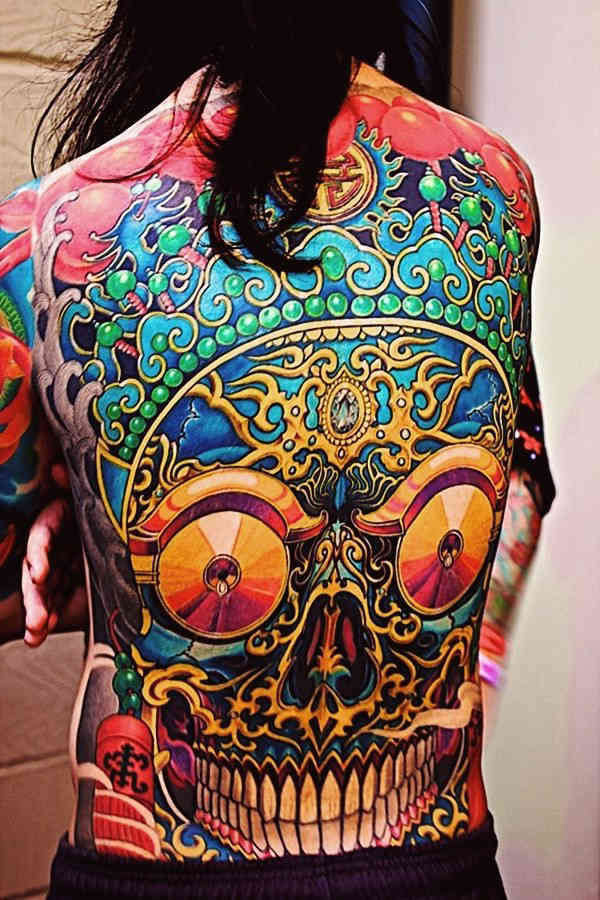 Amazing tattoo, with the back completely tattooed with a Mexican skull design full of colors and details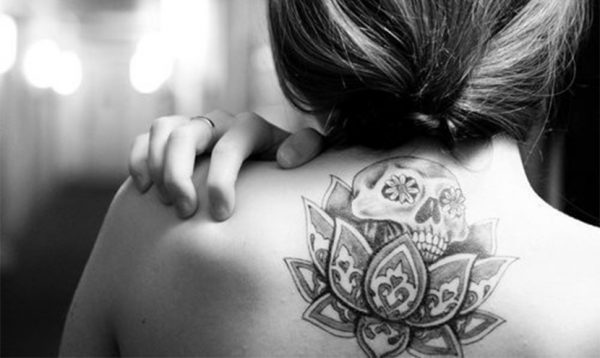 Combination of Mexican skull with lotus flower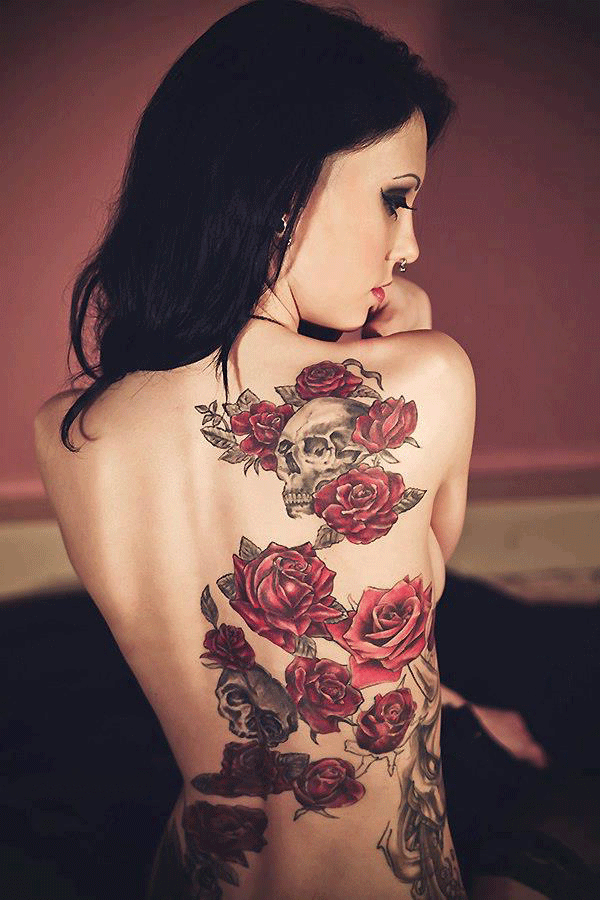 Another perspective of this tattoo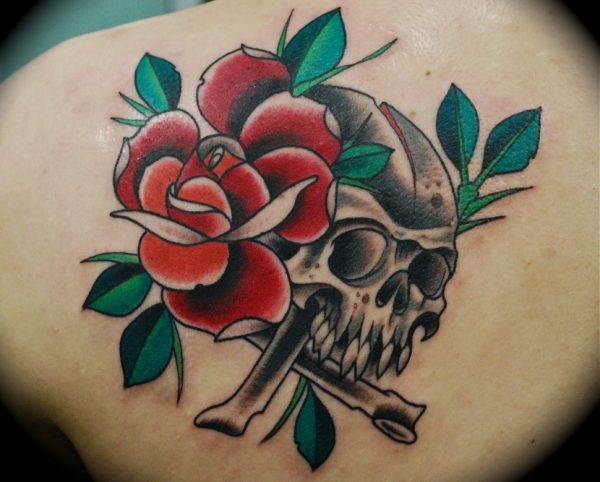 Ideal for the shoulder blade area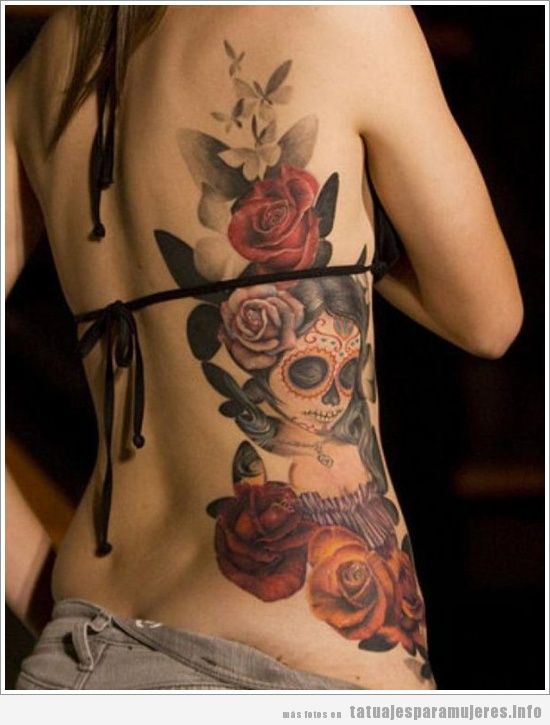 A great design to occupy the entire side of the torso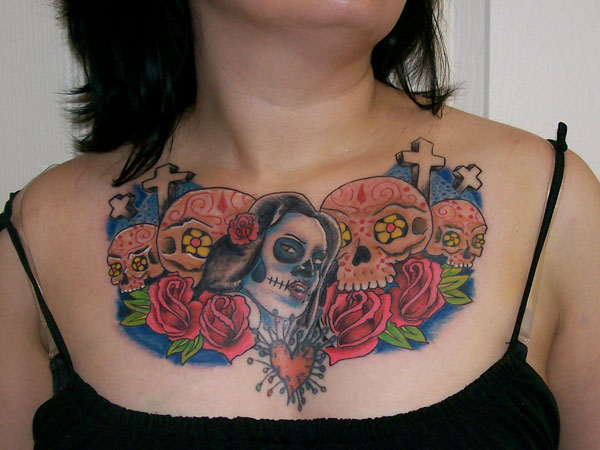 There are also those who choose these designs to tattoo their chest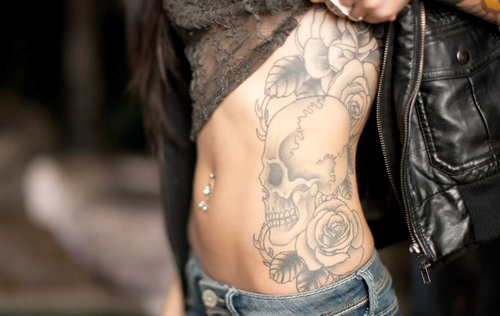 Side of the torso in a design if colors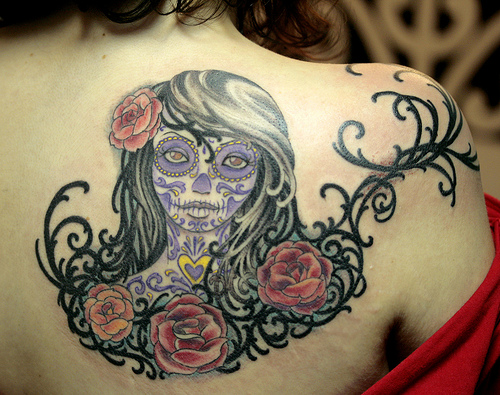 Design for the upper back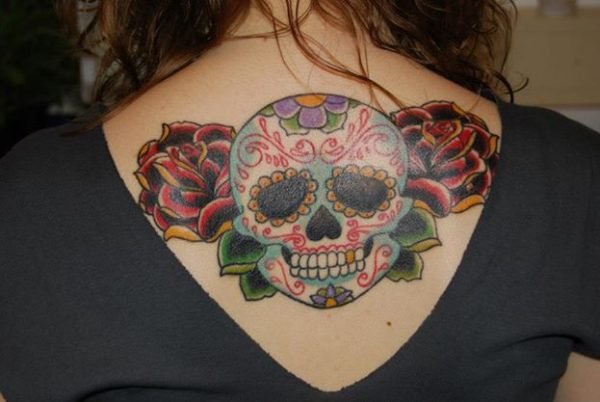 For the upper and middle part of the back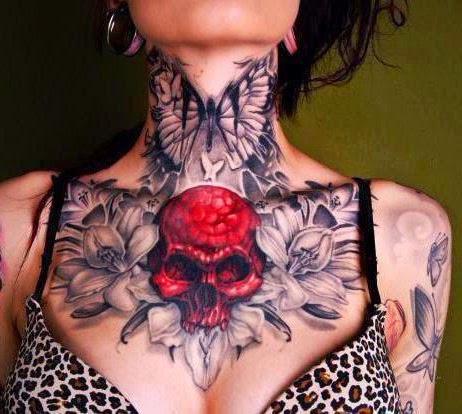 Do you encourage a tattoo that covers your entire chest?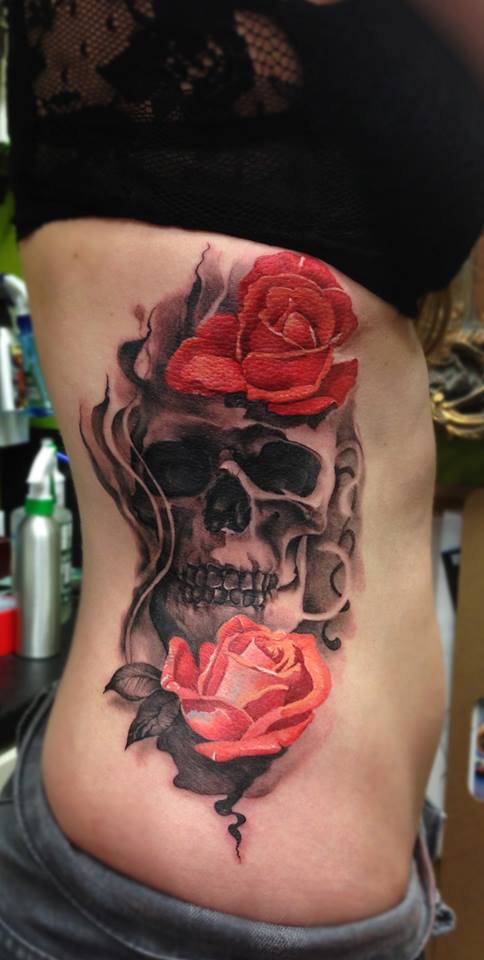 Great design on the side of the torso, but ideal to wear on the back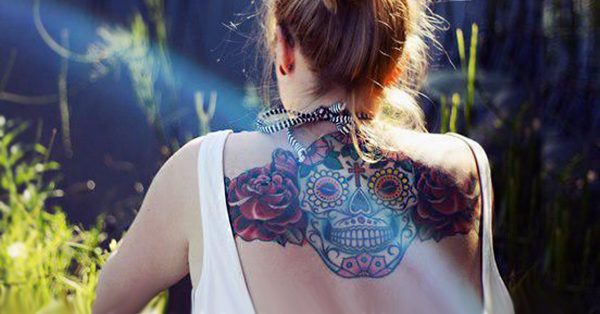 Amazing tattoo, with an implacable design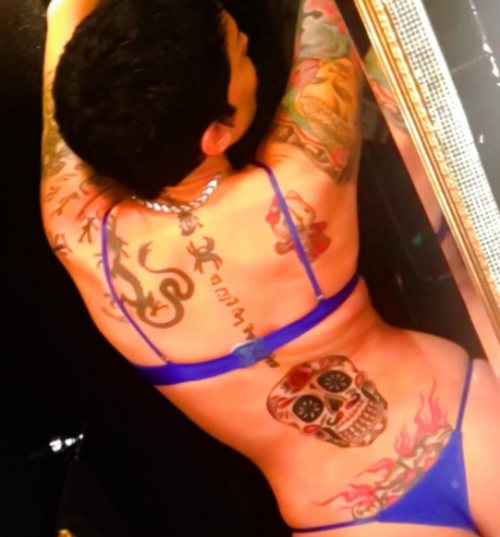 Mexican skull for the back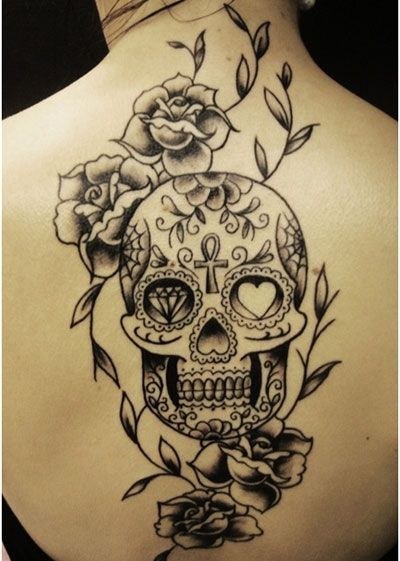 Black white version, to which you could add colors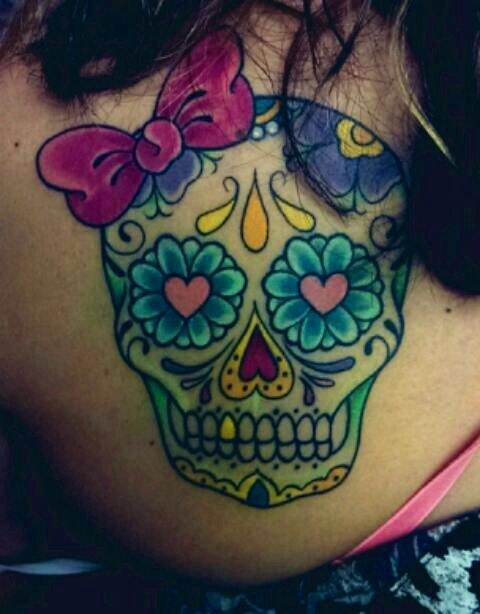 Large size design with many colors for the back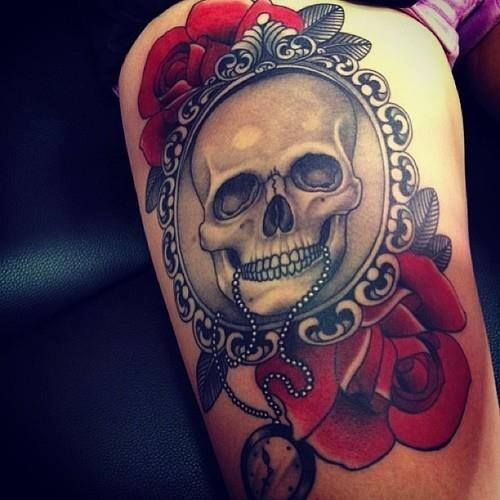 This is a tattoo that could fit perfectly for the back area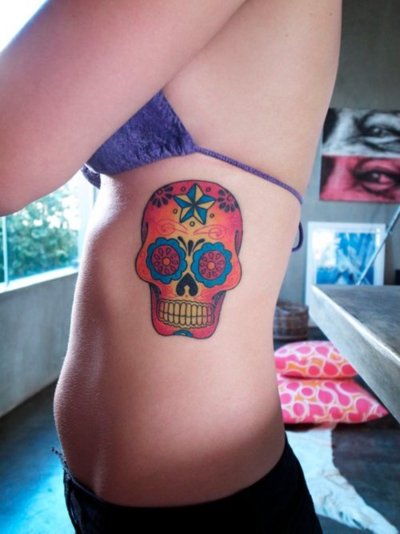 In the ribs is also used to tattoo Mexican skulls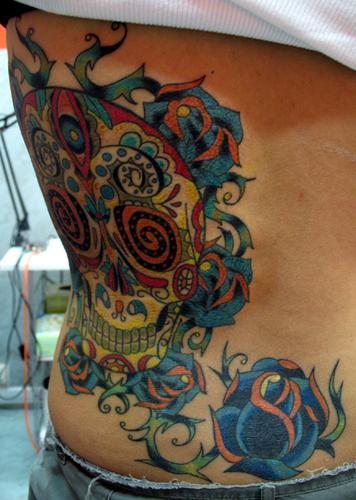 For those who want a tattoo that transcends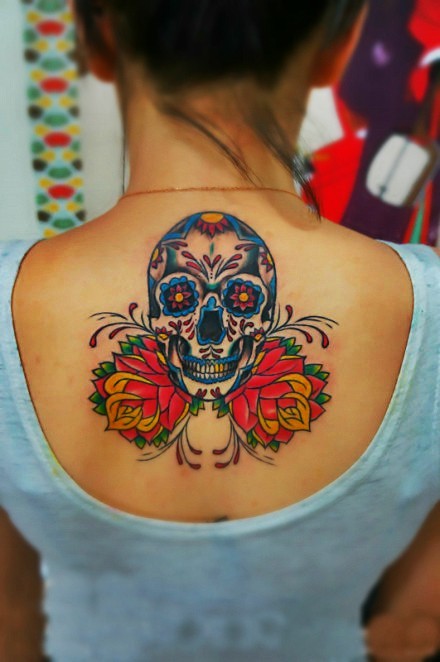 Colorful, feminine and subtle in its size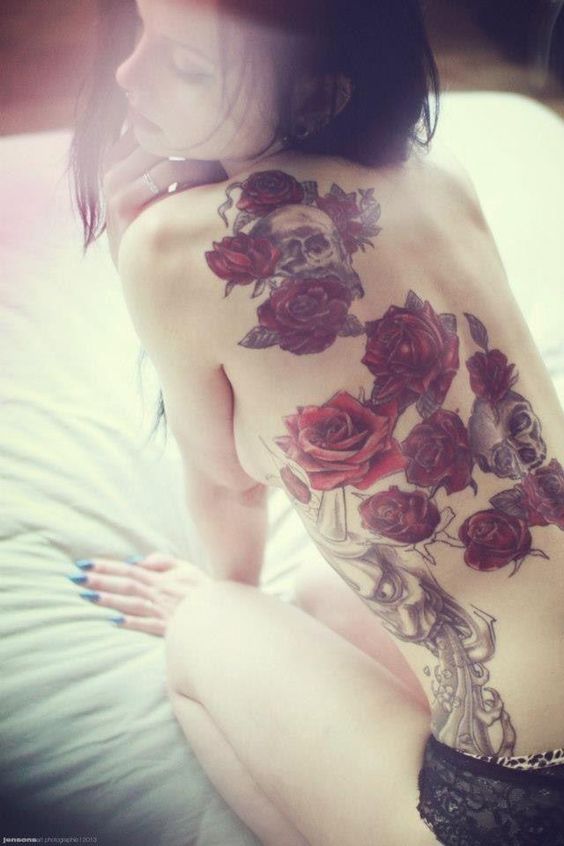 Roses and skulls make a good pair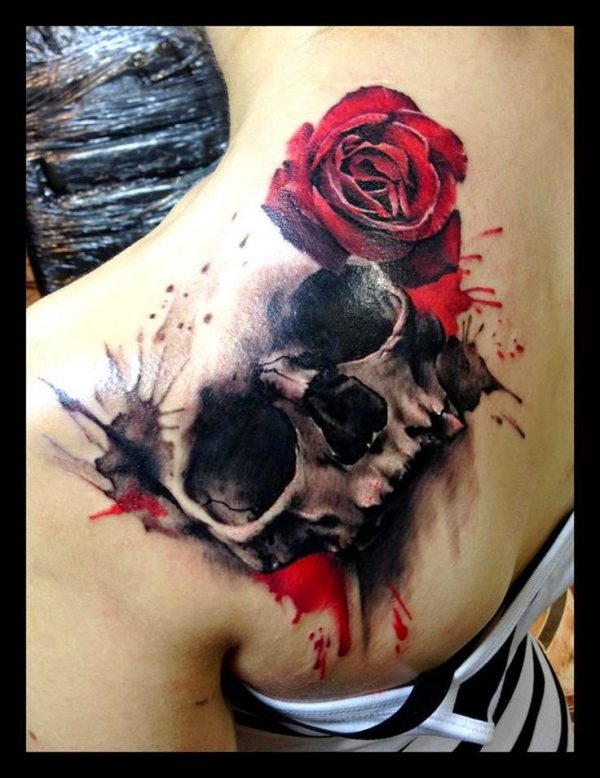 Tattoo in the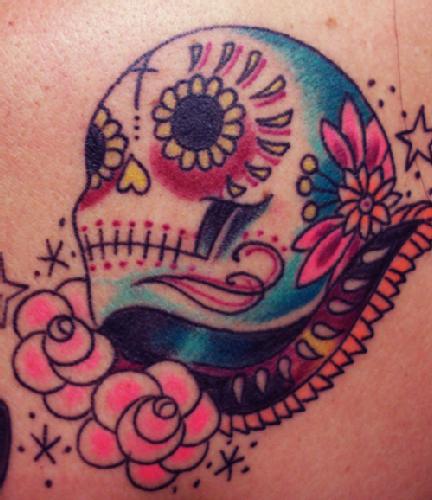 Where on the back do you imagine this tattoo?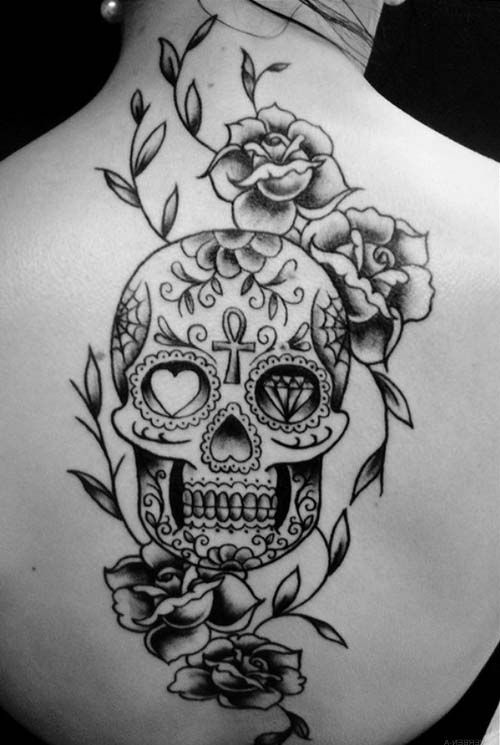 Sometimes a well-made black and white tattoo does not need any color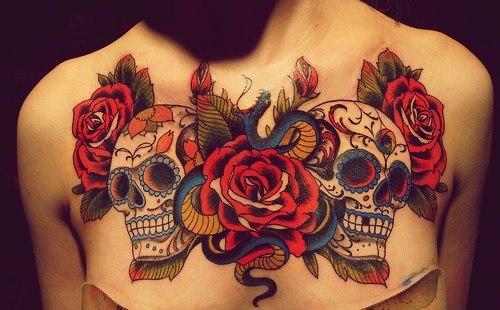 Two Mexican skulls that are part of the same design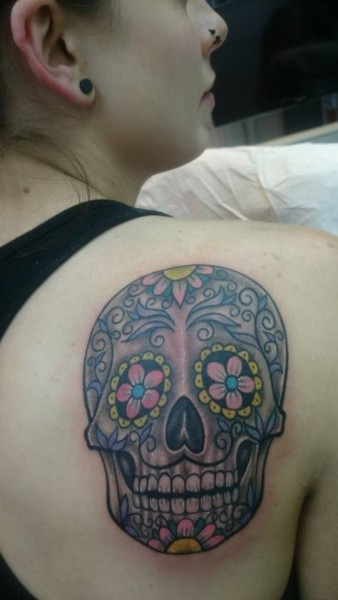 Mexican skull without added outside for the back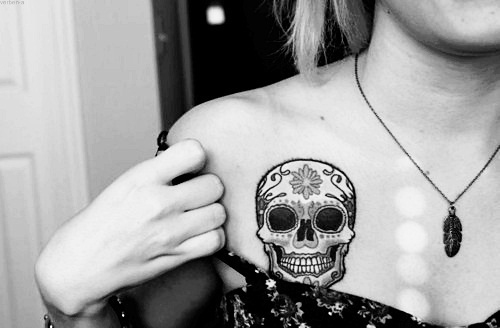 Small black and white design for the chest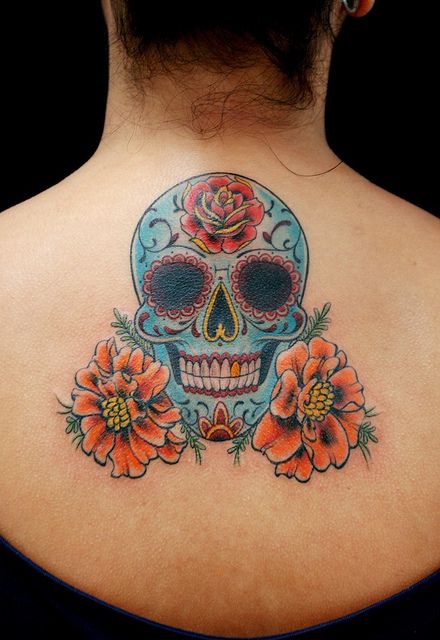 If you dare to this size is great, but if you can not adapt it and make it smaller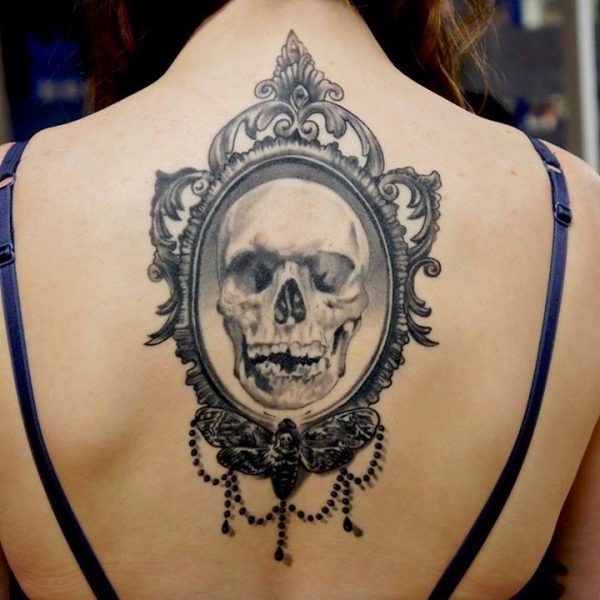 A portrait that generates a bit of fear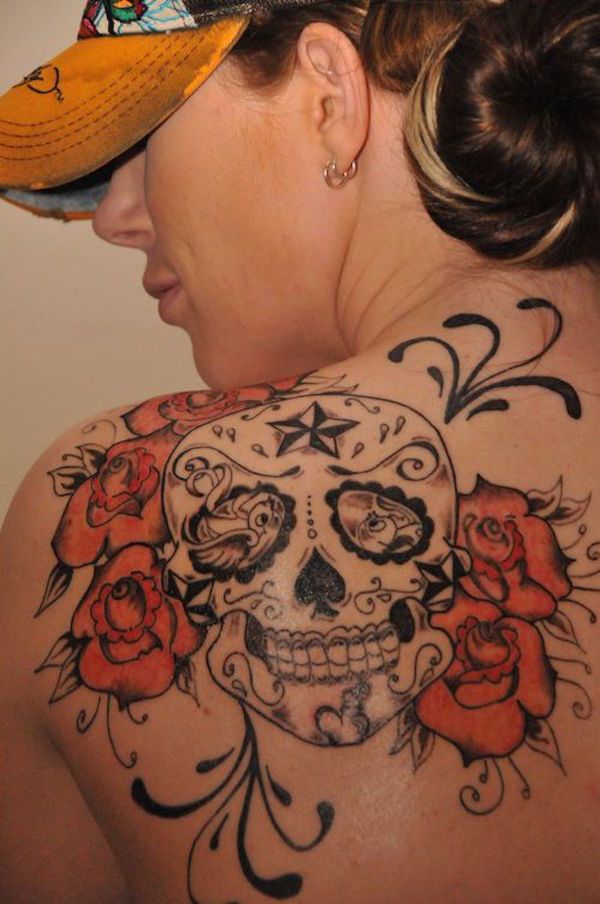 The colors only in the roses
Images with designs of Mexican skulls for Tattoos
When it comes to showing different tattoo ideas of a particular design, we usually show you how they look on different parts of the body, so you can get the idea of ​​how they look once they are tattooed , since it is not the same to see a design on paper that is already finished on the skin.
As we already did this work, now we want to share with you a series of images that have designs of Mexican skulls, ideals to take from them ideas of tattoos. The good thing about seeing these ideas on paper is that you can adapt the size, change the colors, visualize where in the body you would like to show it, etc.
If you like our proposal, we invite you to continue seeing these images that we share with Mexican skull designs to take as an idea of ​​a tattoo.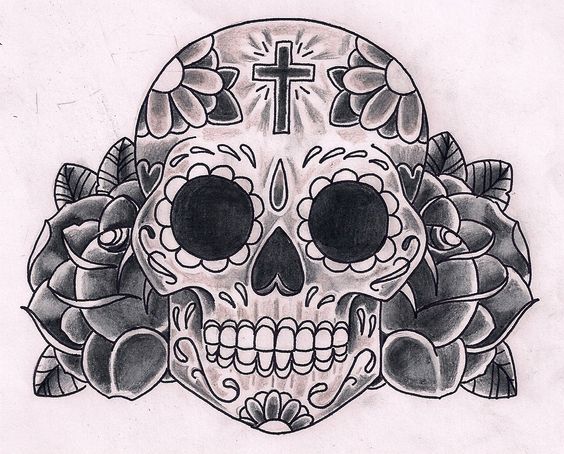 Black and white option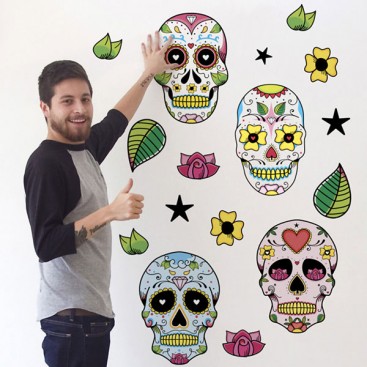 Many ideas with different colors and designs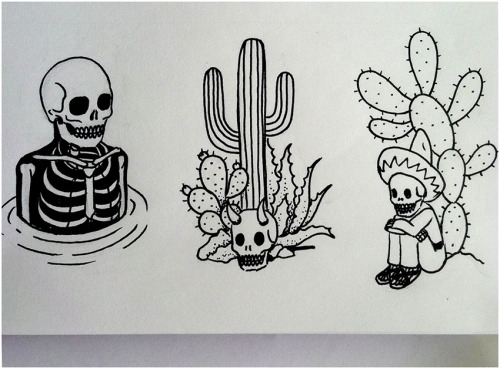 For those who want an original and creative tattoo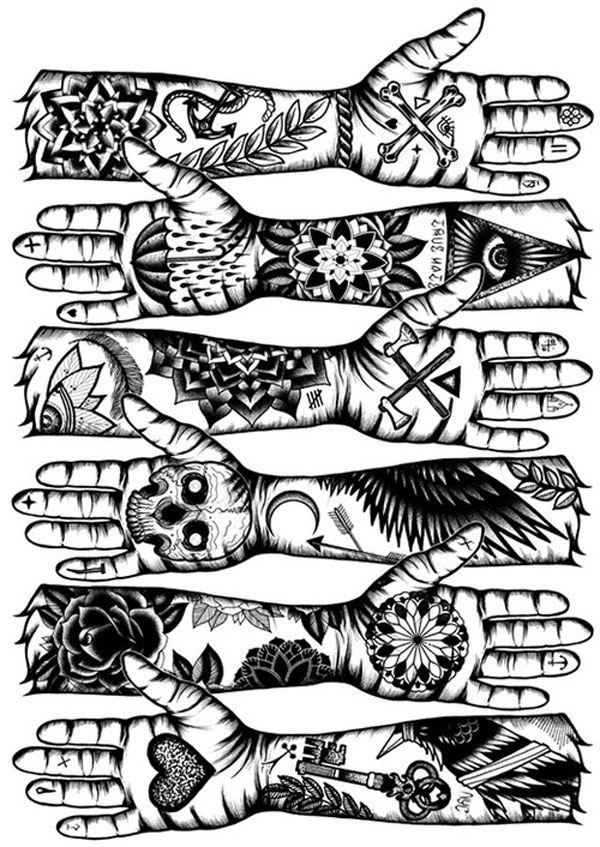 Drawings of arms all tattooed with different designs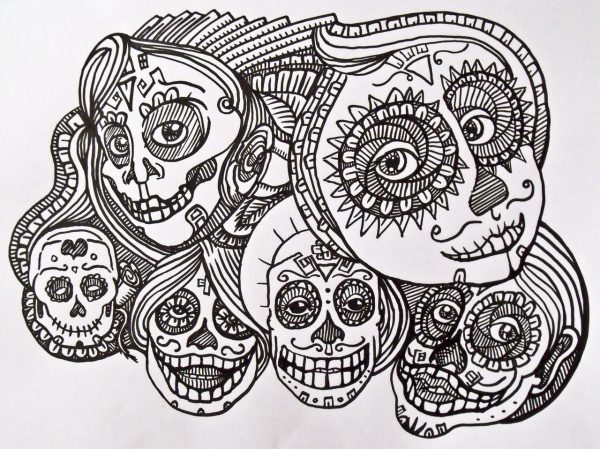 Mexican skulls in the style of masks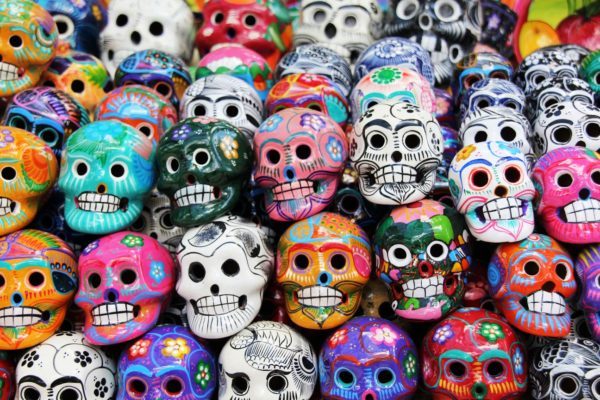 Real Mexican skulls, from which you can take ideas to make a tattoo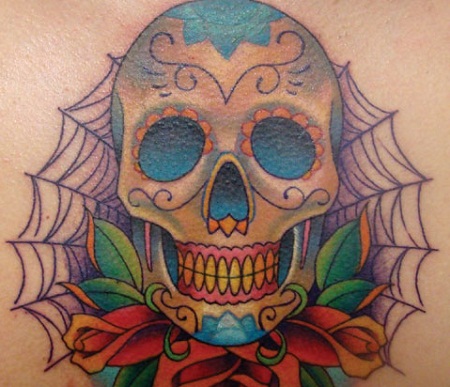 Where do you imagine you could wear this tattoo?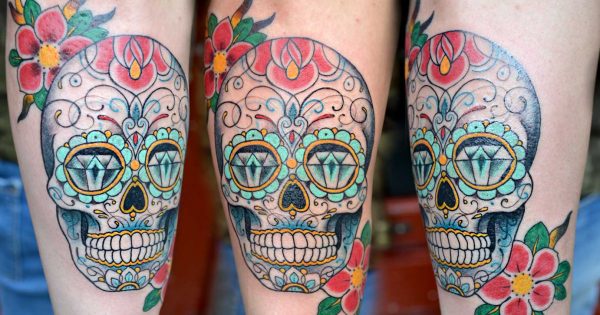 You see this tattoo on the legs can be ideal for the arms or for the back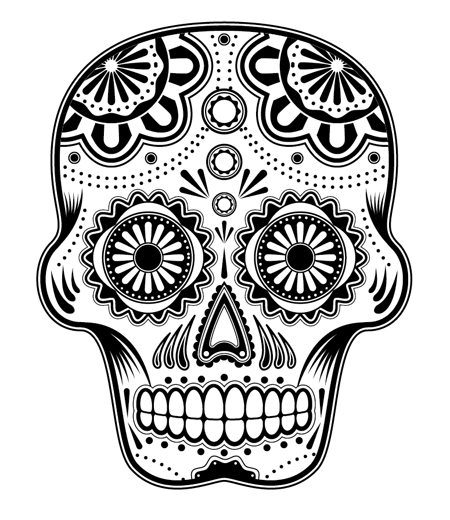 Do we leave it in black and white or do we add color?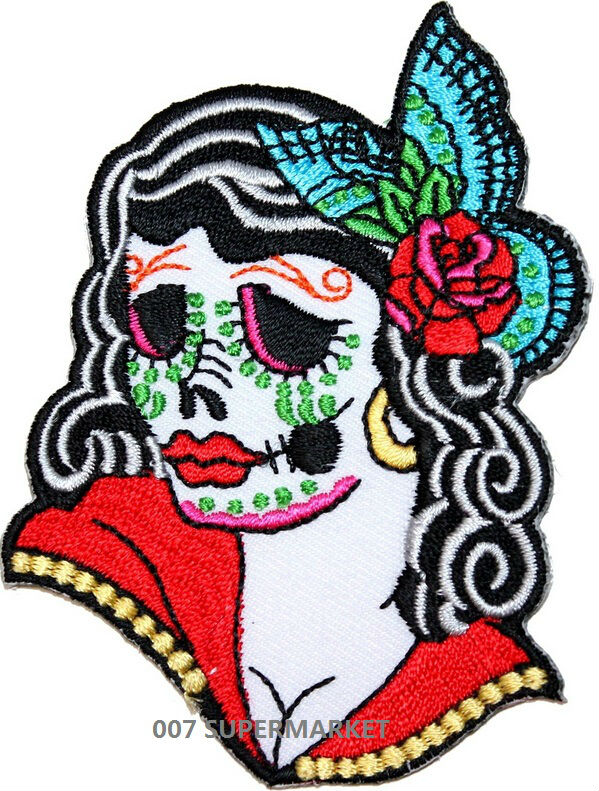 Ideal for making a big design on the back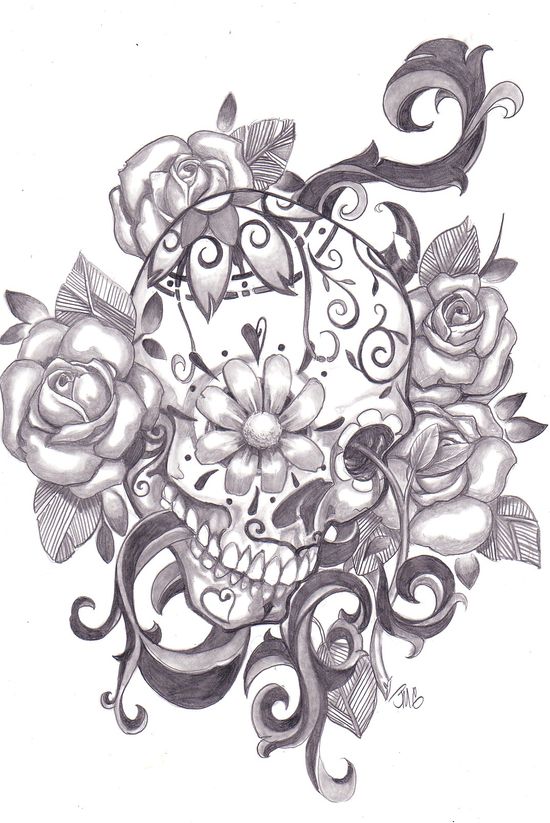 In these blacks and grays, it is a design that has its charm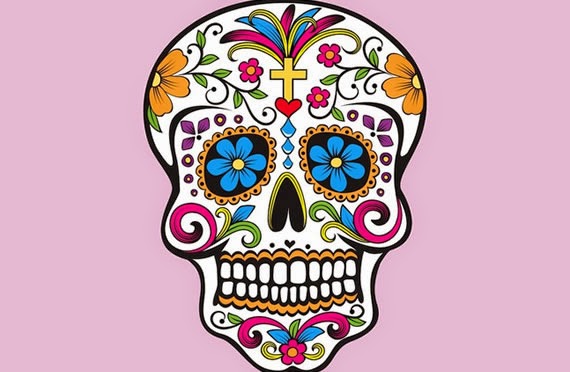 For those who want colorful and cheerful designs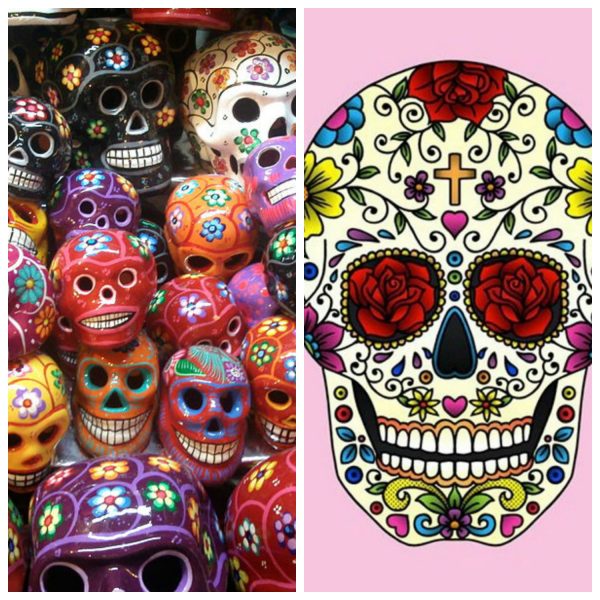 What part of the body would you choose for this tattoo?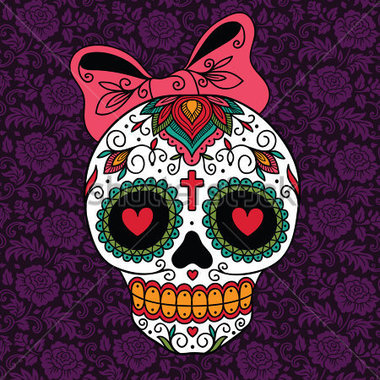 Female tattoo for its bow on the head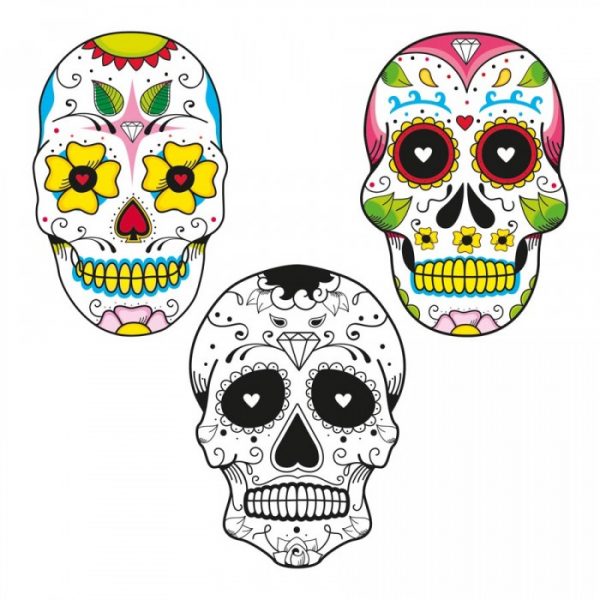 3 Mexican skulls with and without color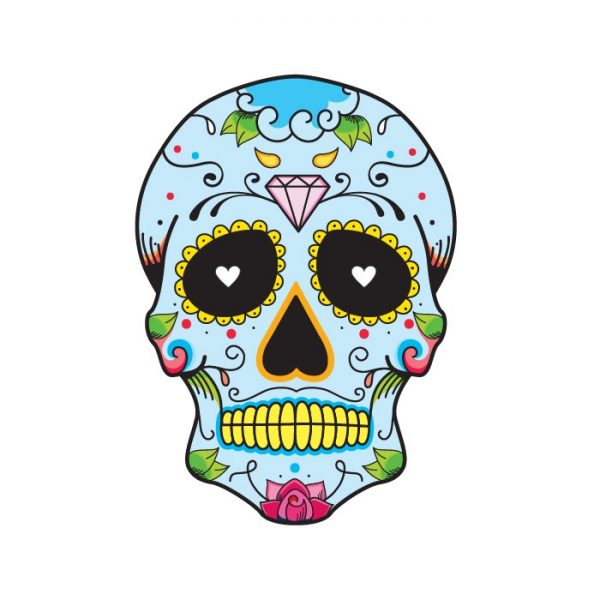 For those who like the color blue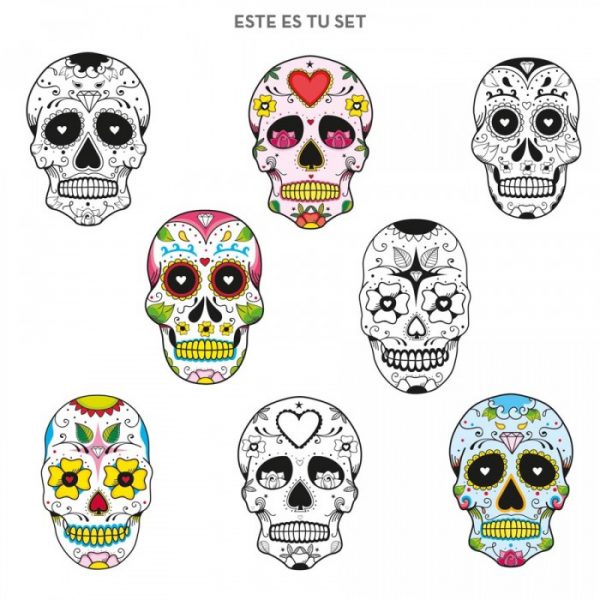 Which of these skulls do you like the most?


To this design you can add color to your roses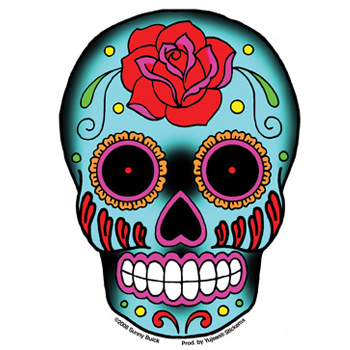 Ideal to adapt its size to a small design and show it on the wrist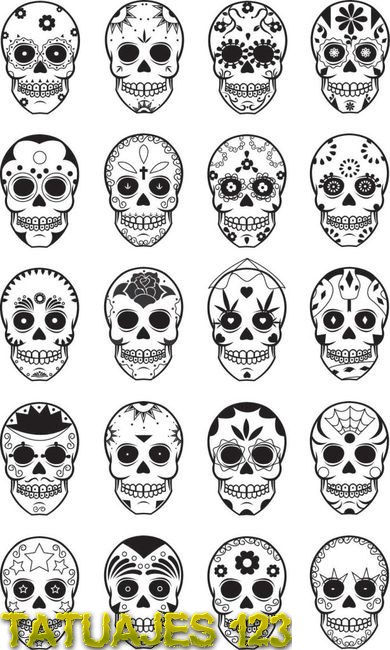 They are just ideas and designs, so you can add the colors that you like the most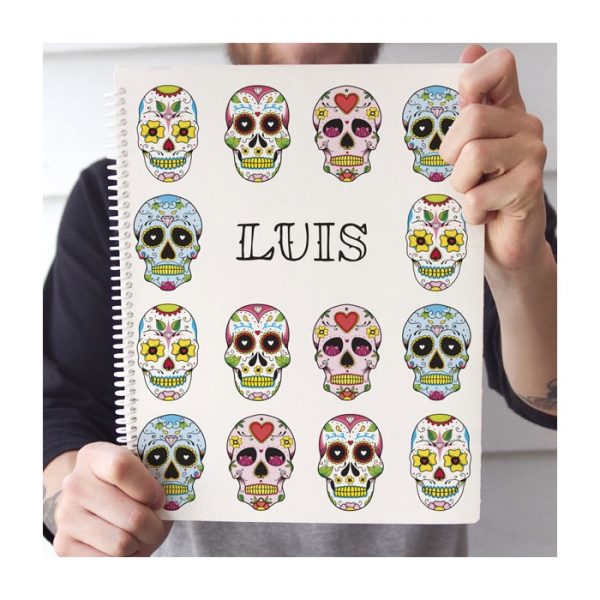 More skull ideas, in small sizes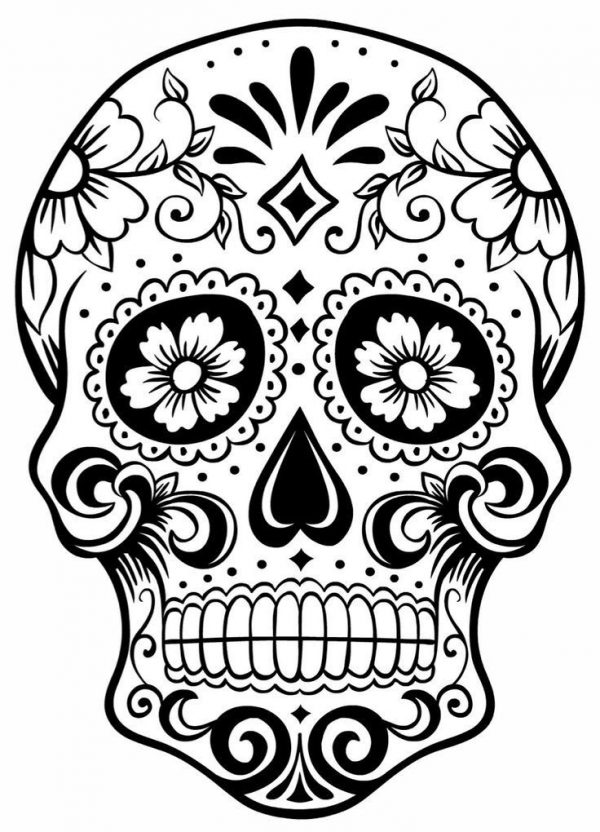 Incredible design of Mexican skull with many details in black and white, but with the possibility of adding color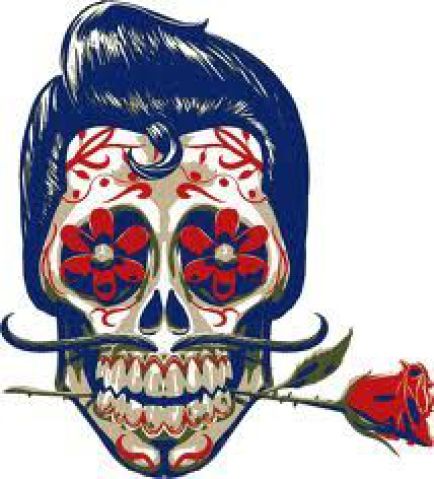 A Mexican skull with a rose in its mouth, to achieve a romantic design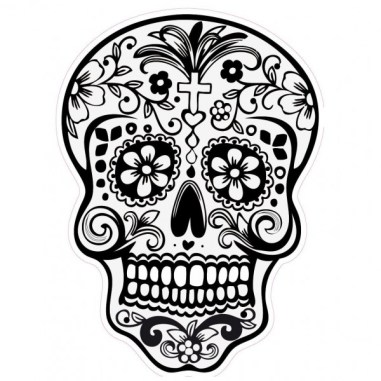 Many flowers in this design, in the eyes and to decorate it in general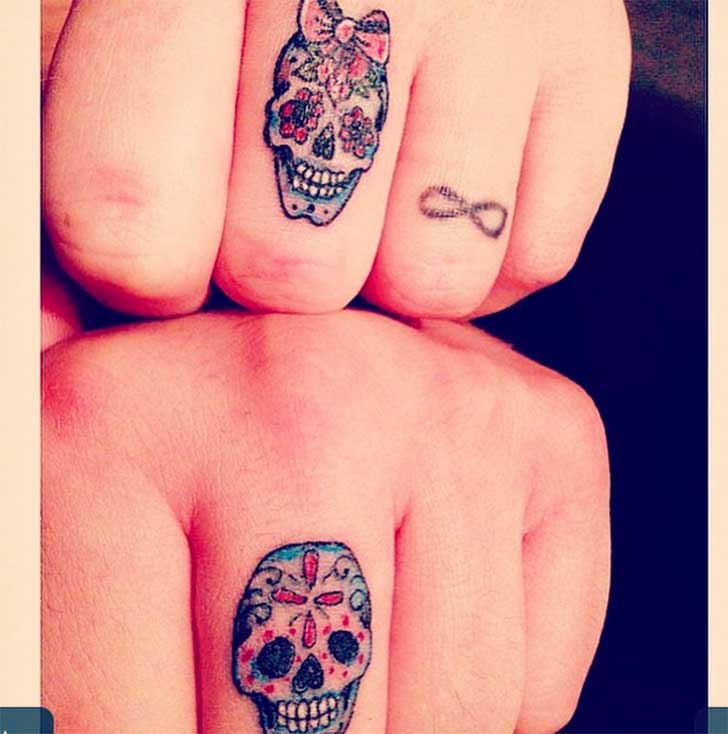 Would you like to make Mexican skulls on your fingers? Very small designs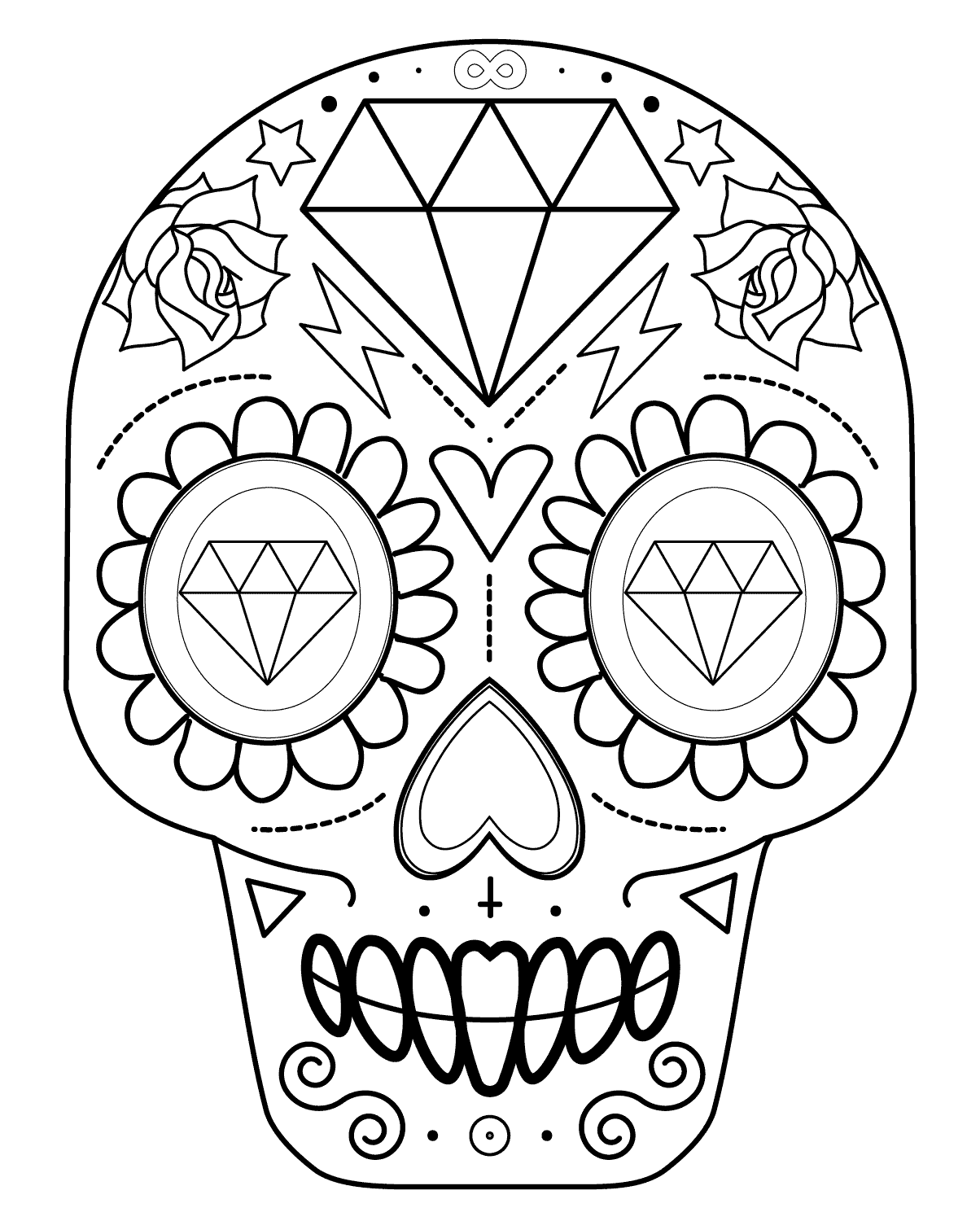 A design for you to add colors to the parts you want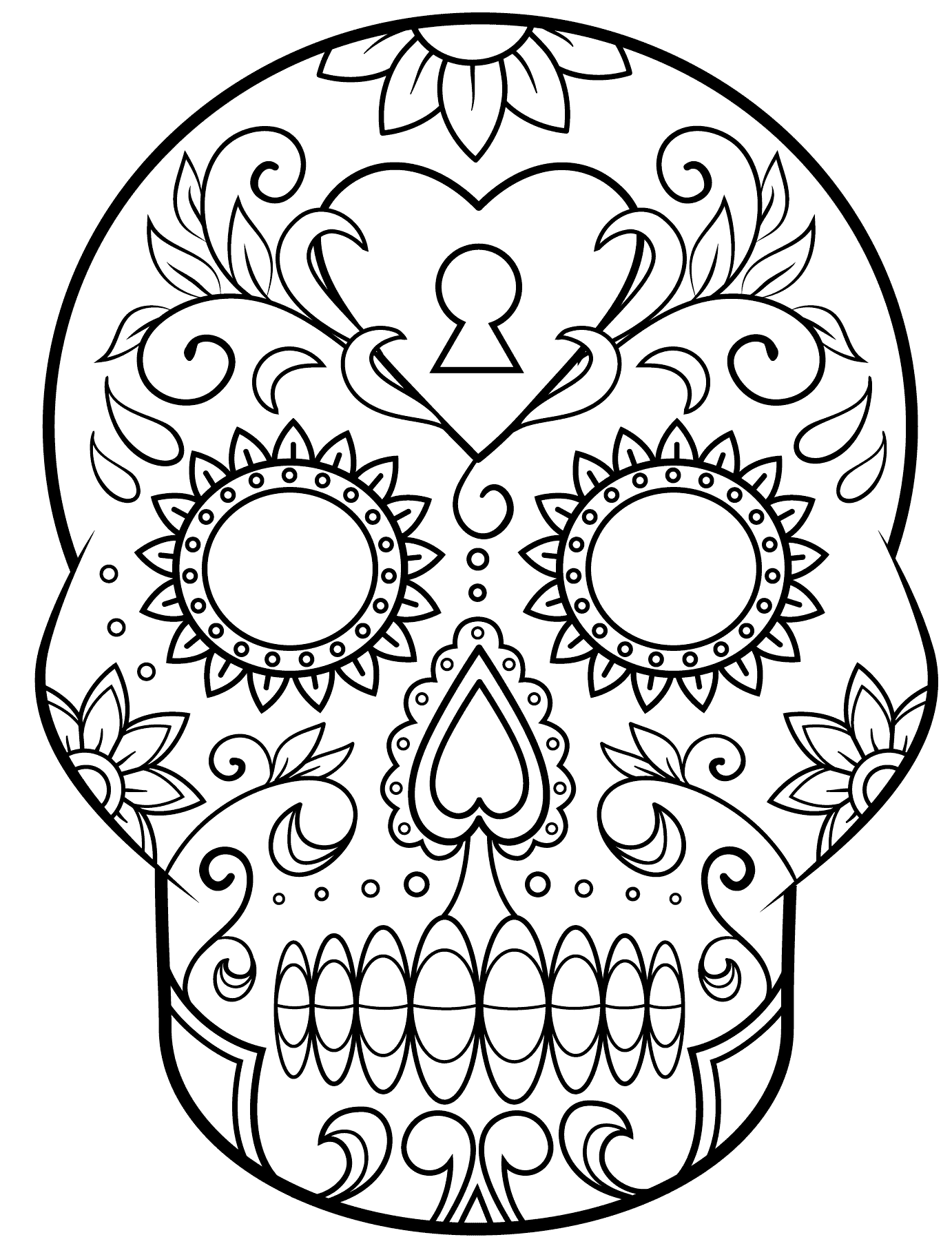 Decorate this Mexican skull design with your favorite colors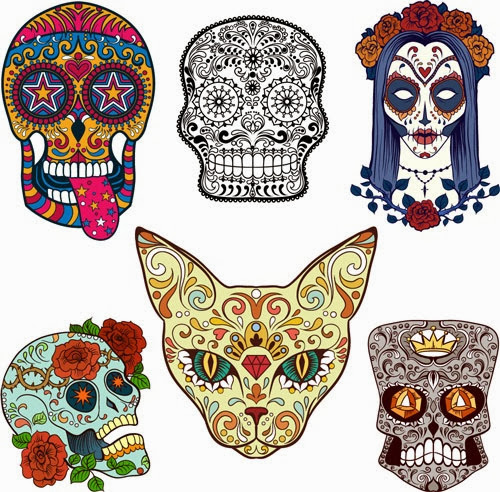 Ideas of traditional Mexican skulls and other originals that vary their shape, for example the one with the head of an animal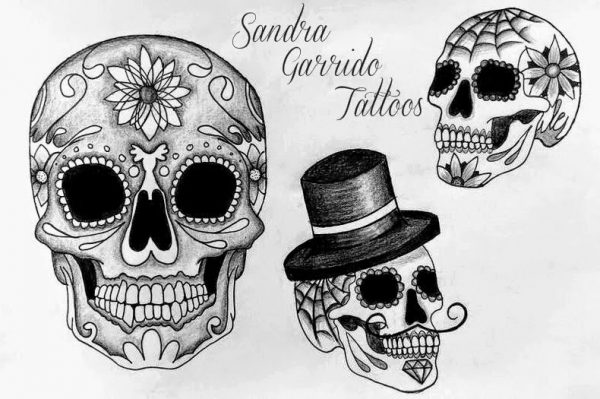 To find a more original design, add details to your Mexican skull, for example a galley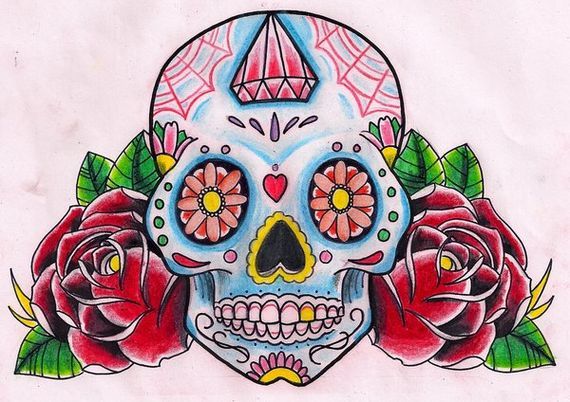 Design ready to tattoo, what body place do you choose to do it?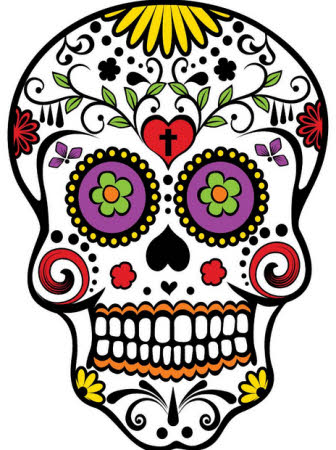 You can also add color only to the details and not paint it completely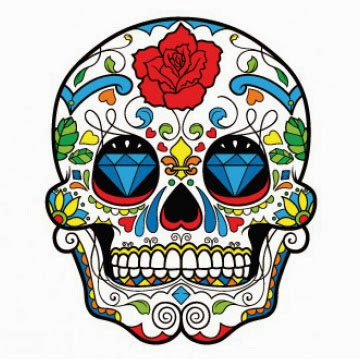 You can modify these designs as you want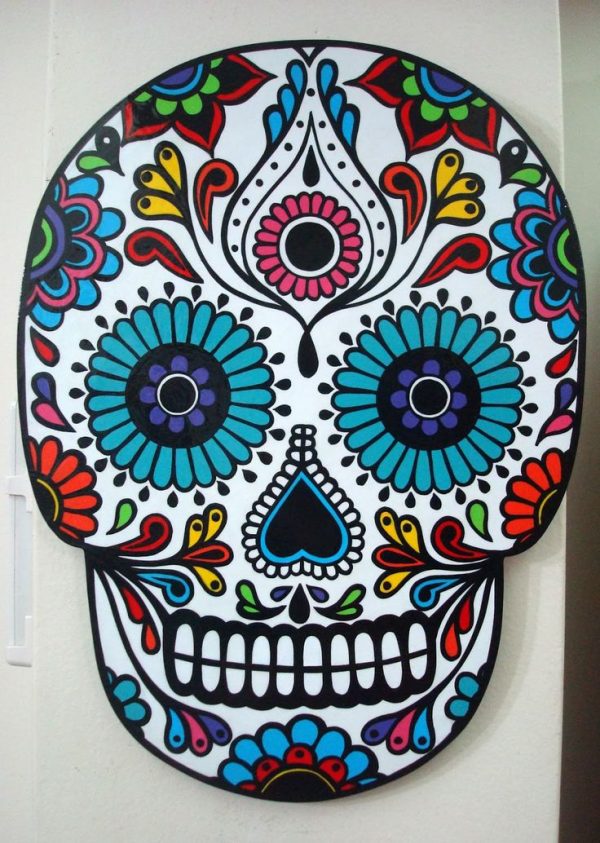 Adapt these designs to your preferences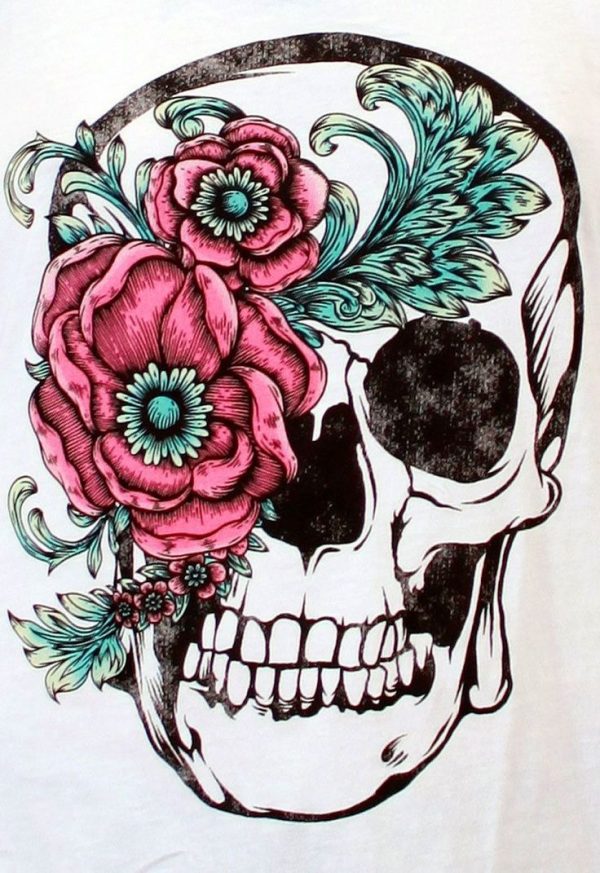 Take these designs as a basic idea to get to your ideal tattoo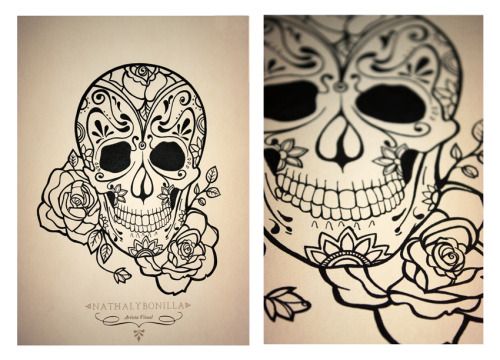 Great design so you can add the colors you want, if you want a colorful design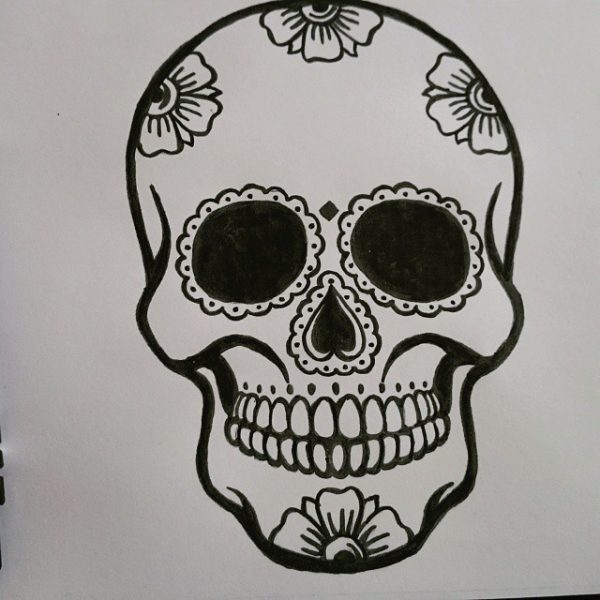 Take it as a booseto to which you can add more details, colors and whatever you can think of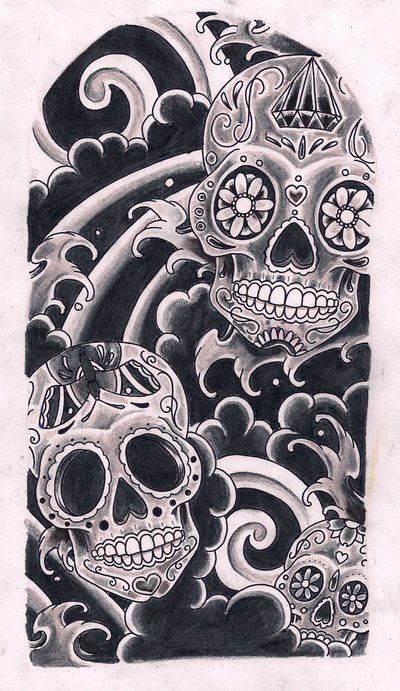 Ideal for a tattoo on the back or to tattoo a full sleeve
After seeing an infinity of ideas and designs of Mexican skull tattoos, now we could finish this post with a little reference to the meaning of these designs.
As we said at the beginning, the Mexican skulls are designs that derive from the sugar skulls of the Day of the Dead, which is a festivity that takes place every year in Mexico, this being a particularity of their culture. These, from which the tattoos come, are treats that are decorated with many colors, making these sweets very happy and fun.
Regarding tattoos, although this idea of ​​the skull is preserved with respect to the skull, the main feature that makes it the identity of the Mexican skull is the great decoration it has, placing it mainly on the mouth area. , the nose and the eyes. If we continue with the parallelism of the Mexican culture, the tattoos of the Mexican skulls have a deep meaning that has to do with the memory of the deceased people in a family. Anyway, we can not stop saying that each person in particular will assign a certain meaning.
To end, our post, we can also relate to this type of tattoo San La Muerte, which is an object of worship for this culture, which is made orders of various kinds, including those desires related to love as to work, care and money.