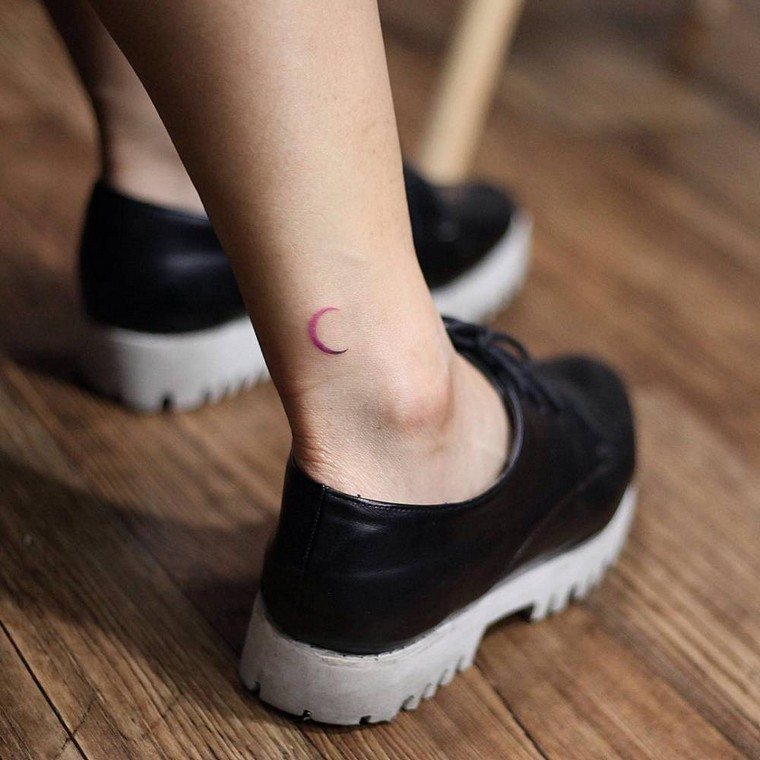 The ankle tattoo is small, discreet and perfect for summer! The ankle is one of the most tattooed body places man and woman. If you chose this place for your tattoo, but you hesitate for the drawing, this article is for you.
We have selected for you 20 tattoo ankle ideas. Discover them and find the one that best evokes your personality.
Ankle tattoo: ideas for a small and delicate tattoo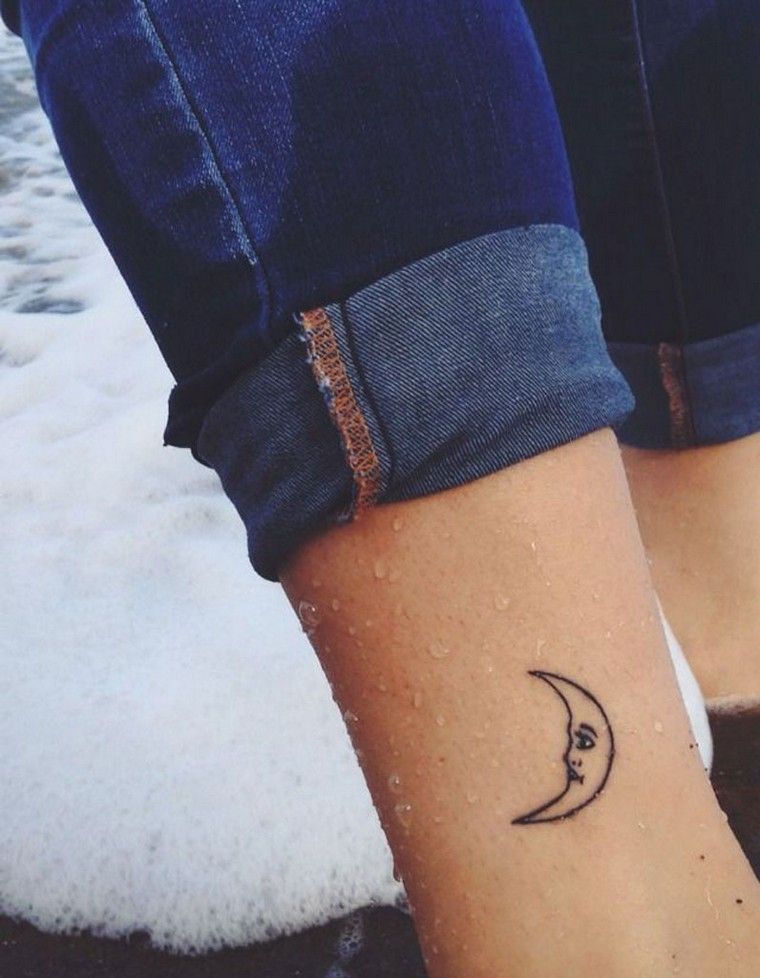 The ankle is a very good place to make a first delicate little tattoo. In summer you can unveil it and in winter keep it warm. There are several possibilities of drawings. We will show you here some of our favorite ankle tattoo models.
One of the great benefits of ankle tattoo is that you can easily hide it with your socks, for example. Although for more than 25 years tattooing is modern and no longer considered criminal or prisoner, some people are still reserved compared to tattoos. If you have a job interview, for example, you can preventively hide your tattoo to avoid taking risks. And in the summer, it's up to you to demonstrate your beautiful ankle tattoo at the beach! Remember that the permanent tattoo must not be exposed to the sun for at least 30-40 days. If you want to have an ankle tattoo for the summer, do it in the winter or fall.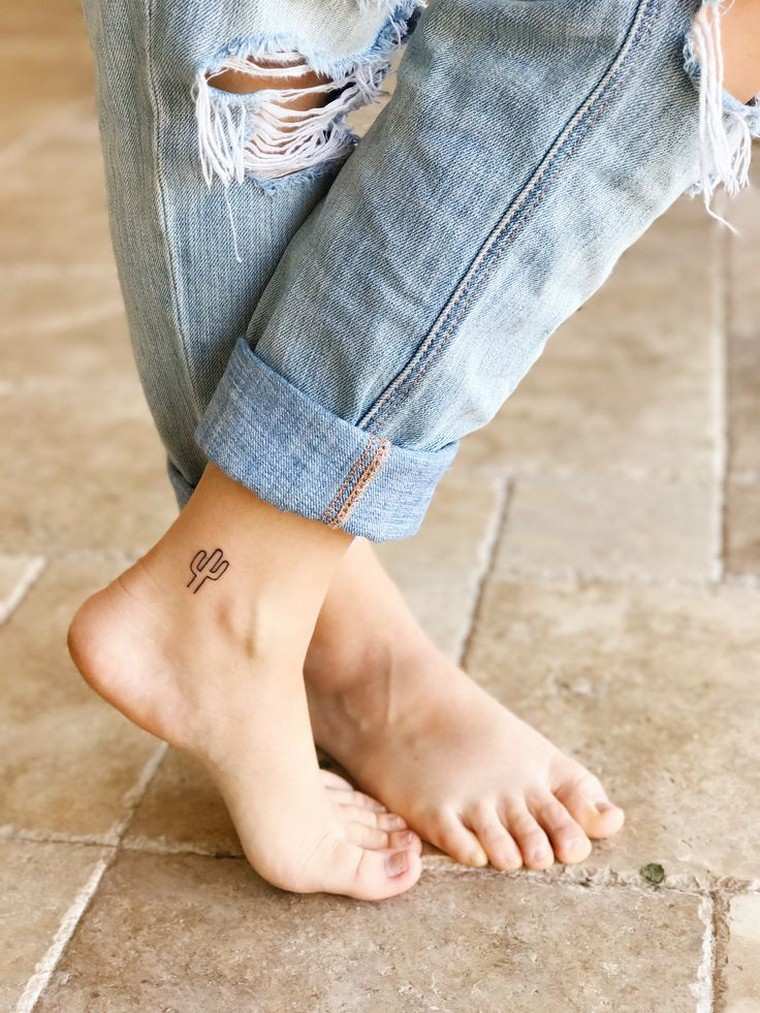 Geometric ankle tattoo
Geometric shapes and lines are everywhere. They decorate our modern interiors and exteriors and introduce the touch "Scandinavian" so much loved, so much sought after … Tattoos are no exception. The geometric tattoo is a favorite of many people for its minimalist side. One of its advantages is that you can design it as you go. You can start with a simple triangle, square or circle and decorate it at another stage of your life. If you want to know more about the meaning of geometric tattoos, we invite you to consult our recent article dedicated to this subject .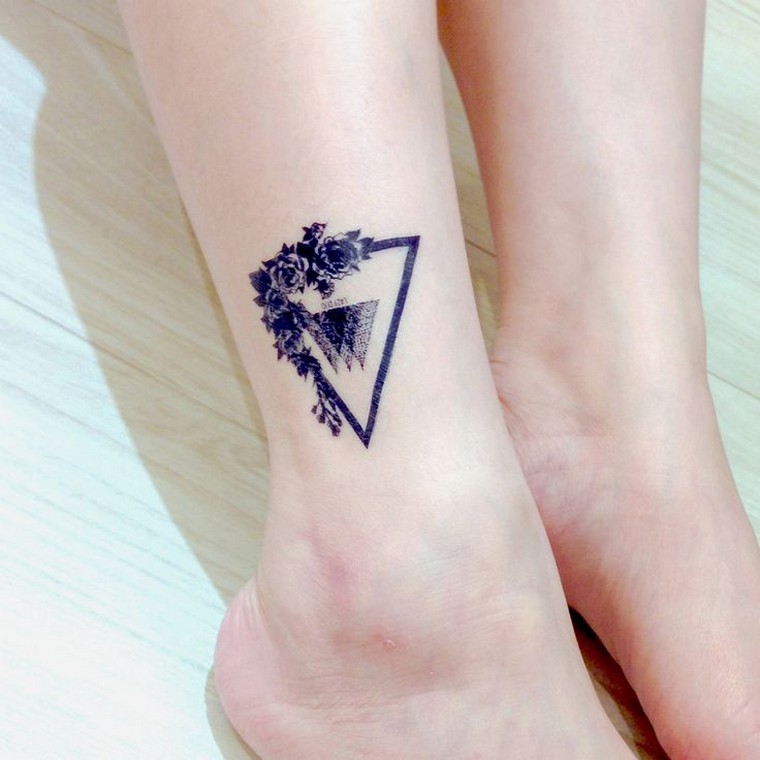 Two original triangles tattoos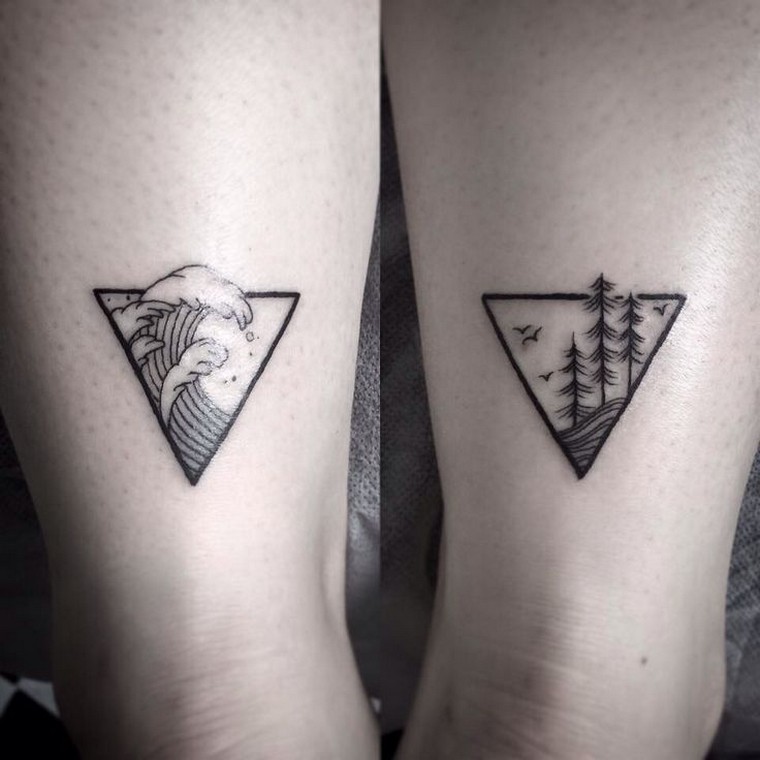 The flower tattoo is very feminine and delicate.
Each flower has a different meaning. The rose is of course a symbol of love, but not only … Lavender is one of the most aromatic flowers, very appreciated for its delicate scent. Usually, it is associated with serenity, purity and appeasement.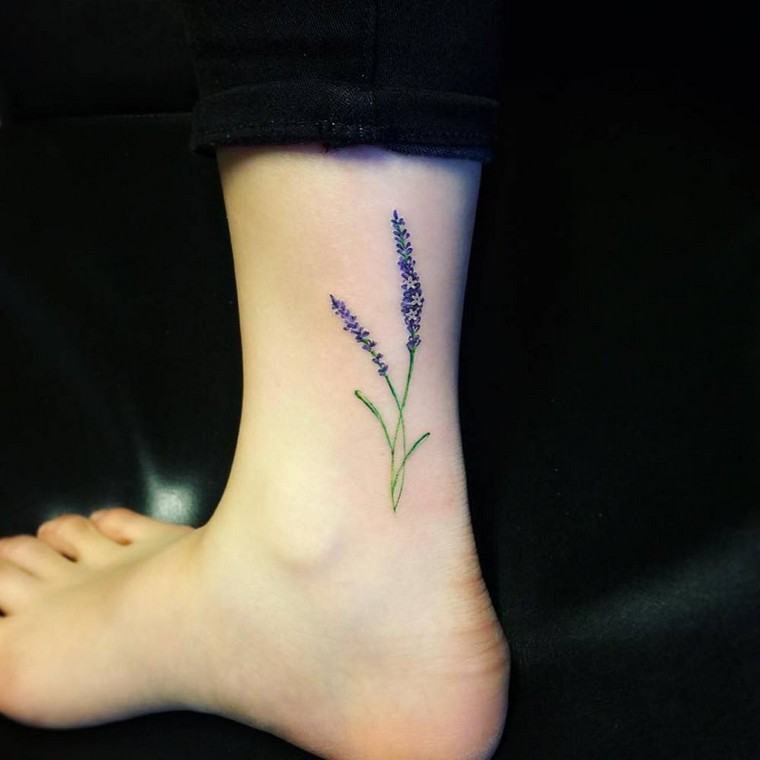 The daisy is a sweet and white flower. She is considered a symbol of purity, innocence, pure love. Its name is derived from the Greek is actually pearl. The daisy is ideal for a discreet woman tattoo.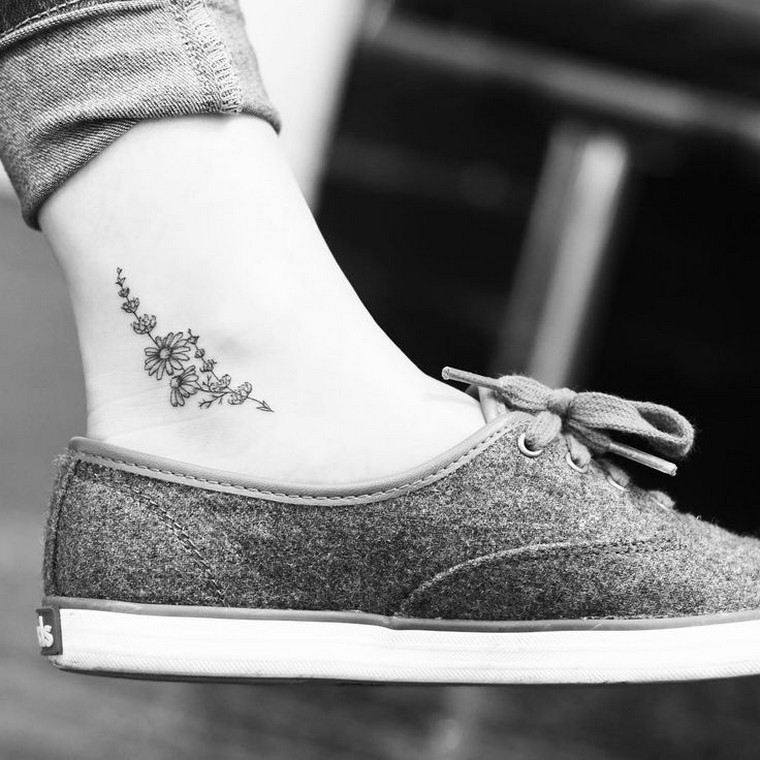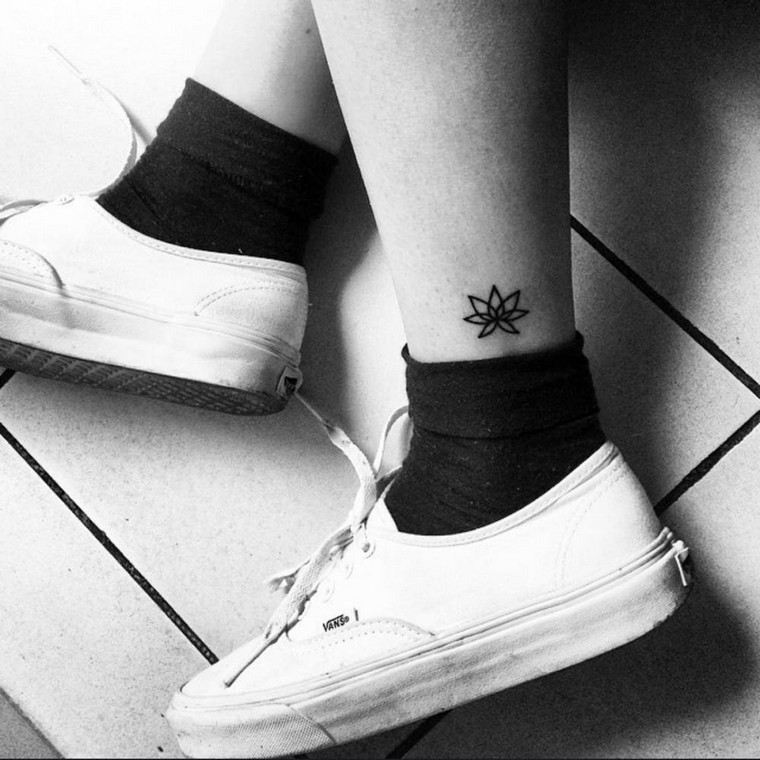 The triumphal crown, laurel wreath, is also a pretty symbol that can delicately decorate the ankle man and woman. The laurel is associated with victory, with glory and as its name indicates – with triumph.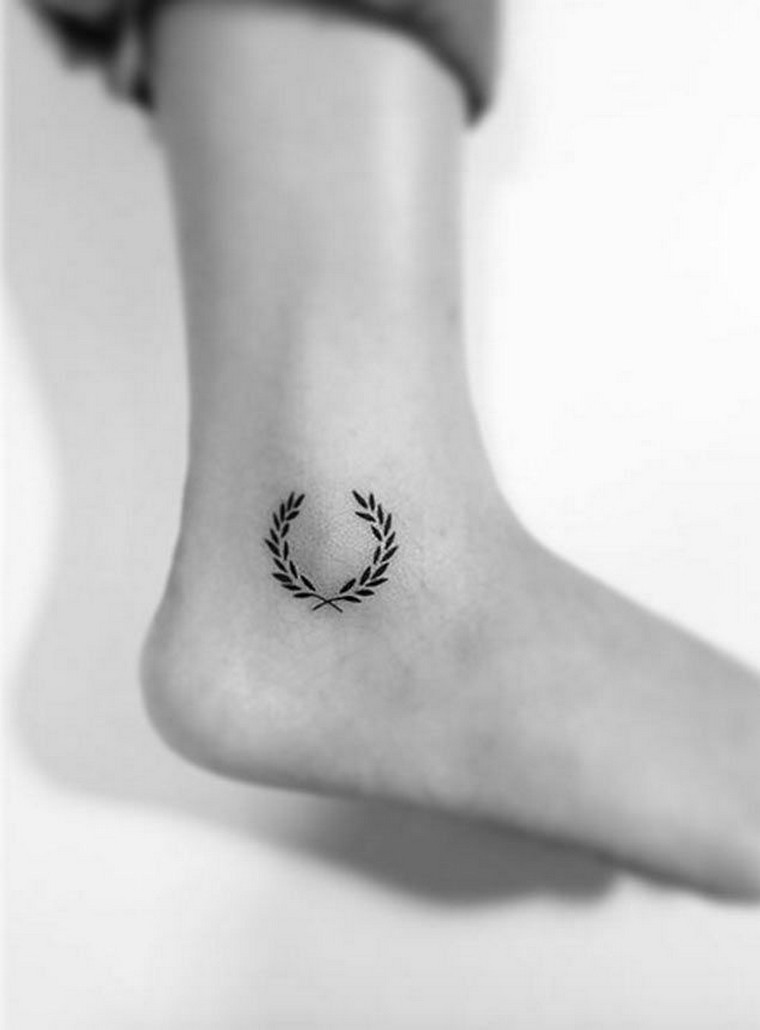 A full moon tattoo? The tattoo photographed below is really very elegant and discreet. The Moon is a symbol of life and the feminine. We really like the Moon tattoo below: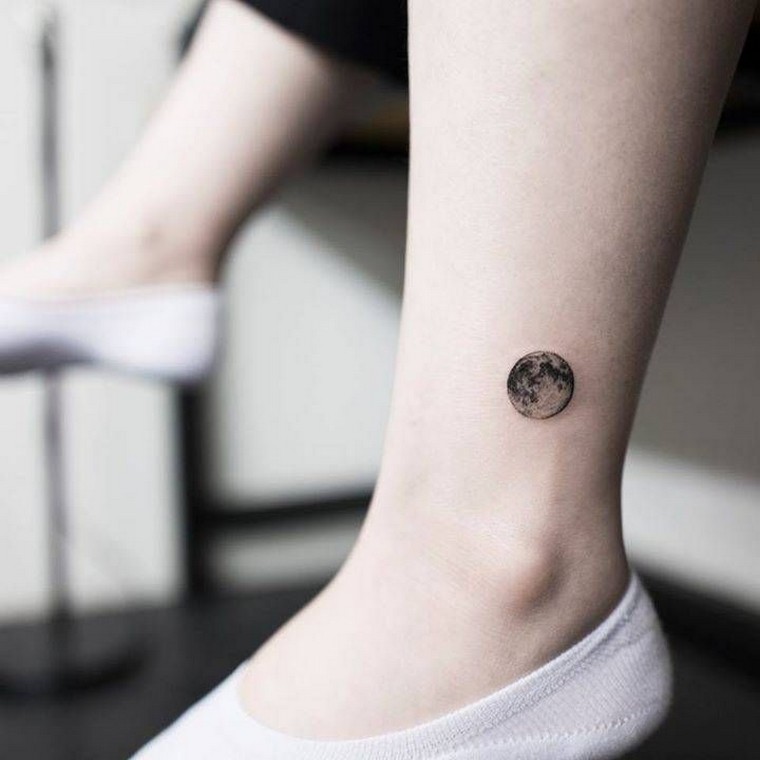 The heart tattoo is also a tattoo often chosen by men and women. Nowadays, the heart is associated with romantic love and love alliance. Discreet and easy to interpret, you can tattoo really everywhere: wrist, finger, ankle. You can opt for a customized version. Below, we see a heart composed of small roses. The two most romantic symbols in one!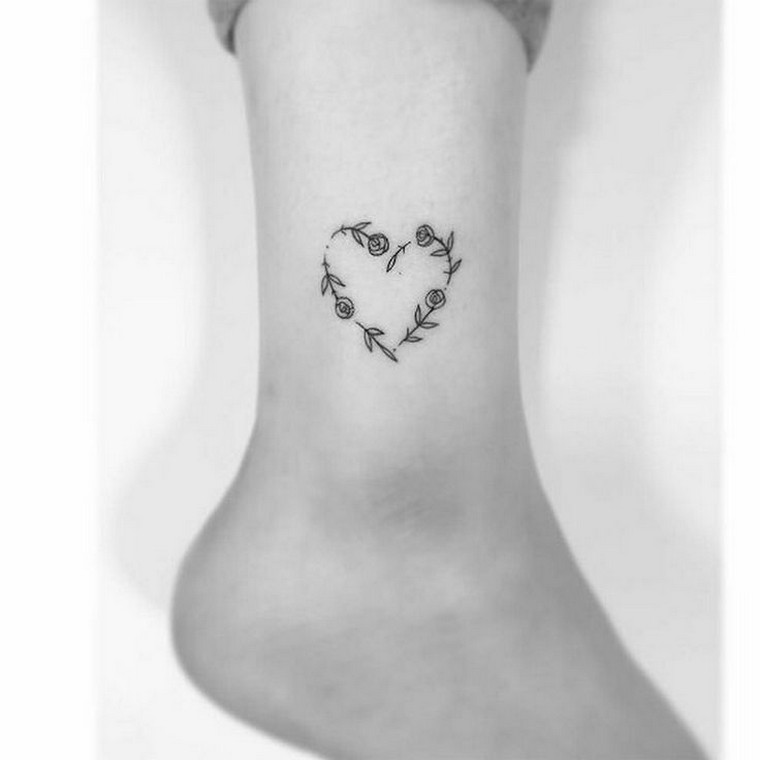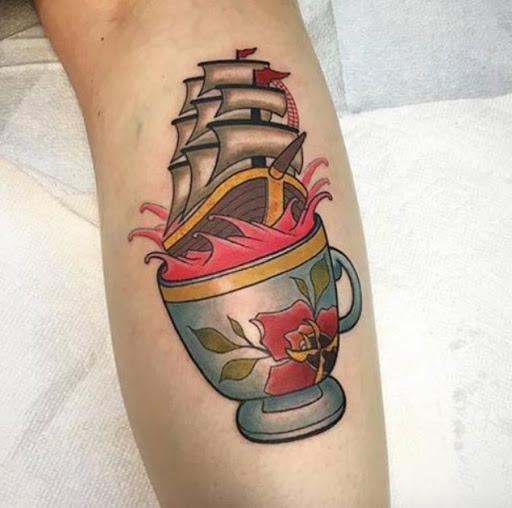 Amazing Tattoo Ship, You Will not Believe It, Are Real

Anchor tattoos: constructions, meanings and other ideas