Frog Tattoo motifs are not only popular because of their color they are also adaptable. And are therefore used by many people as a tattoo motif in this article, they find the symbolic meanings of frog tattoos and the history of the frogs.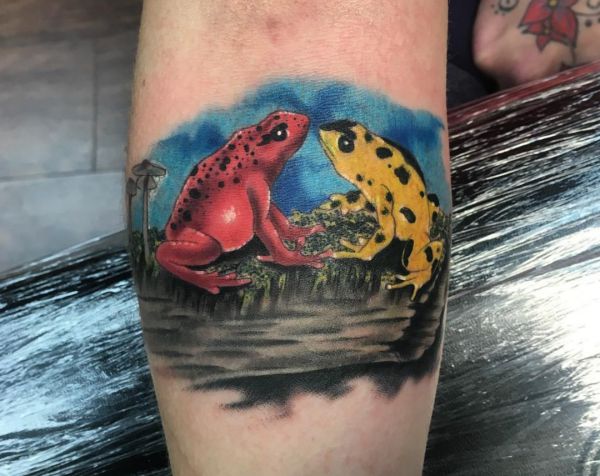 The history of frogs
Despite the stigma attached to this amphibian, frogs have been an important part of human spirituality long before Jim Henson Kermit introduced the frog to the world. The Egyptian Frog Deity, Heket (Heqet), is the fertility goddess who facilitates breathing and is responsible for the newborn taking their first breath for the first time. It is Heket who brought life to God, one of the oldest Egyptian deities.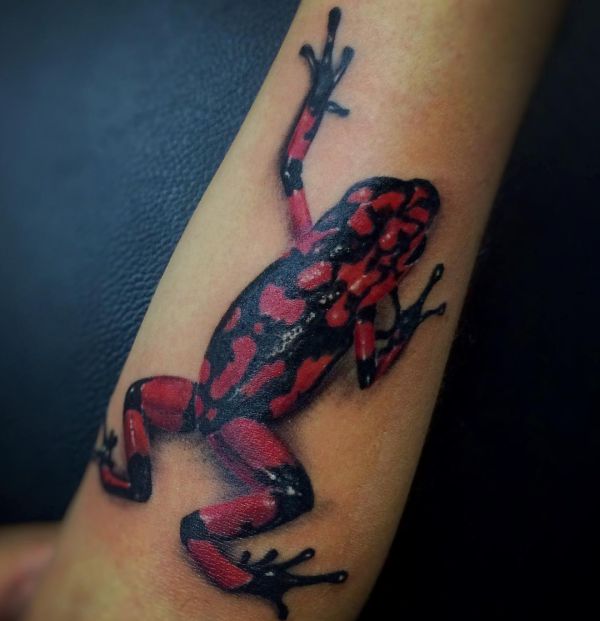 Native American tribes have a high reputation for frogs they consider these animals as a symbol of transformation and change. The Tsimshian people believe that frogs are the link between Mother Earth and humans, while various other tribes see frogs as signs of the end of winter. According to tradition, when winter's last snowflakes fall, they turn into frogs and inform the tribe that spring is only a few weeks. In Asia, a frog symbolizes happiness and safe travel, as the animal is closely linked to the natural element, the water.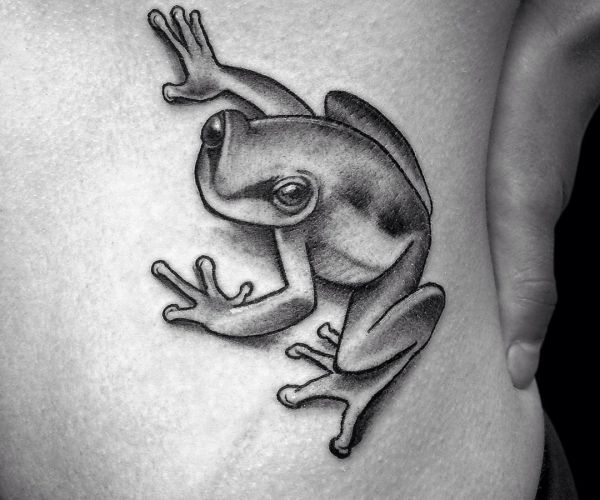 The Importance of Frog Tattoo Designs
Frogs embody a variety of meanings in different cultures, including:
happiness
purity
Rebirth and resurrection
fertility
Transformation and change
opportunity
Peace and quiet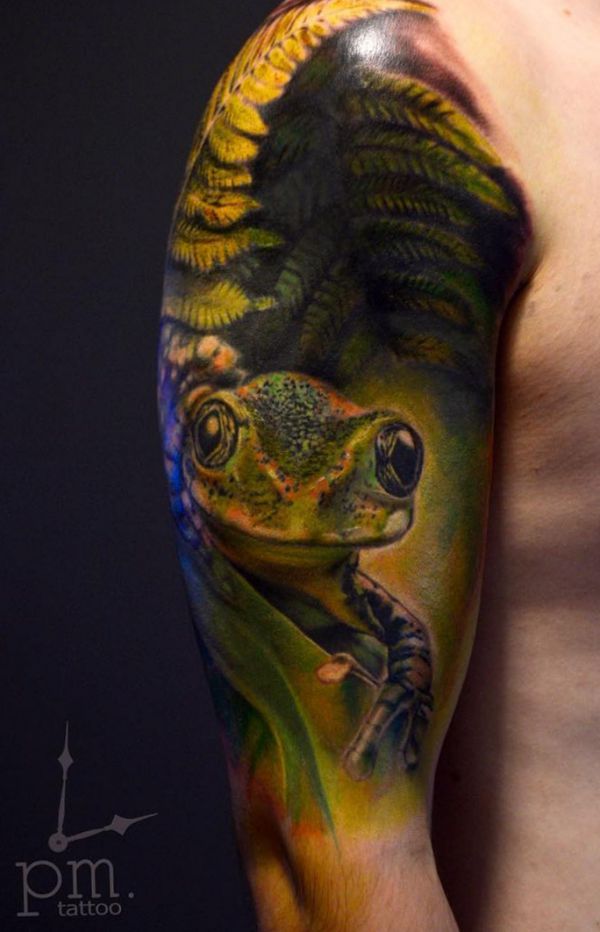 Frog tattoo variations
Whether you are in love with the serene image of a frog on a lily pad or fascinated by the evil red eyed tree frog, there are plenty of design elements that you can add to your tattoo. Popular frog tattoo design variations include: Tribal Frog Tattoos Tribal Tattoo designs from different parts of the world have spiritual significance in their home regions. The most common tribal frog tattoos have clearly Native American elements that are common in tribes like the Haida. These tattoos symbolize transformation, change, and a deep, spiritual connection with the elements of nature.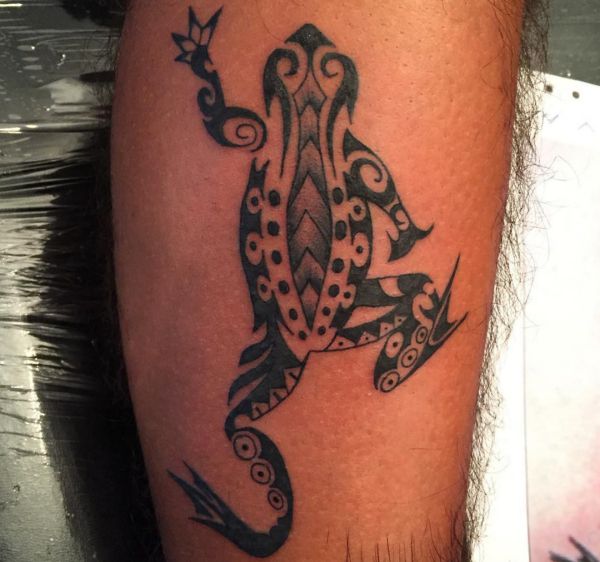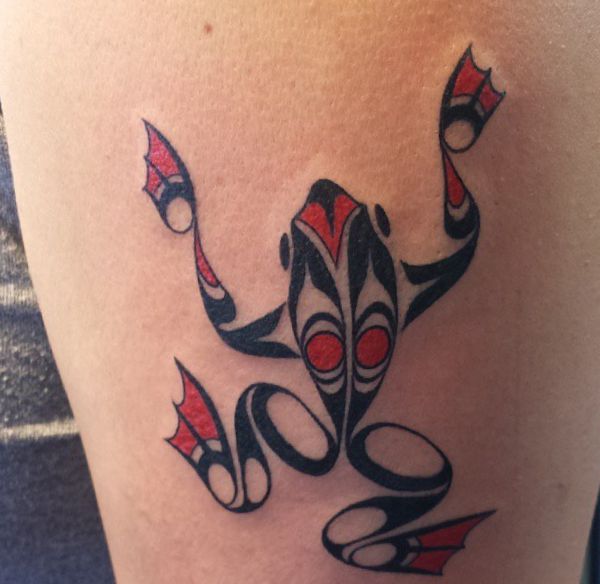 Peace Frog Tattoos Peace Frog Tattoos with the wings of an angel and a flower reminiscent of the Flower Power Revolution in the 1960s, Peace Frog tattoos combine many elements that are easily identified with calm. By wearing such a construction, many people identify the message of peace, love, and tolerance.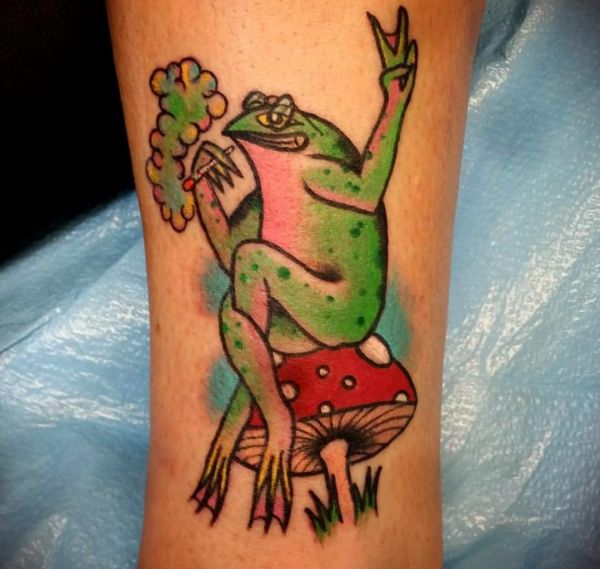 Celtic frog tattoos In the Celtic tradition, frogs represent the purification and healing of the nature of the water. Many experts believe that the common tale of the Frog Prince actually arose from the oral tradition of this region. Celtic frog tattoos symbolizes the restoration and healing.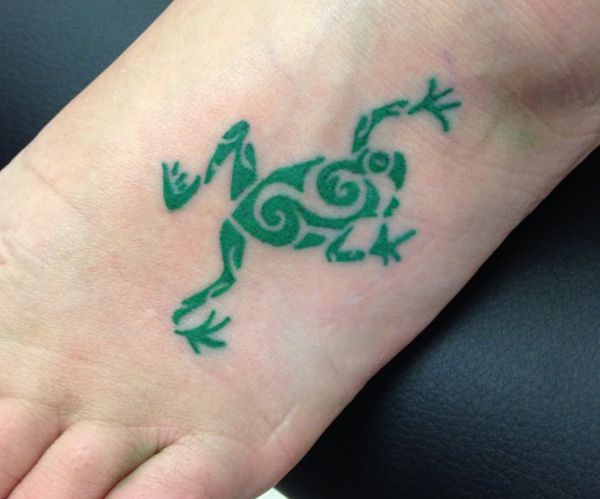 The choice of the right frog tattoo is a bit tricky but if the main symbols knows and knows what it should symbolize for them and where they want that on the body making things a little easier. If you need inspiration, look at the pictures we have chosen for si. They will definitely help you and make your decision easier. Until next time.