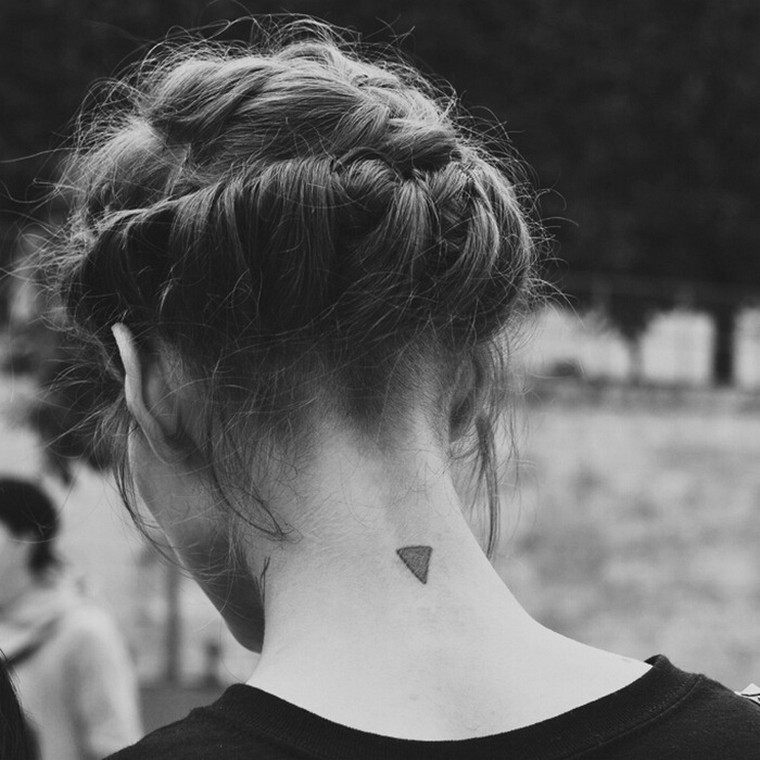 We have already devoted a publication to the geometric tattoo where we have proposed some minimalist and super stylish tattoo designs. This theme is indeed huge and the possibilities of geometric tattoo so many that we decided to make you discover a second selection of 30 new geometric tattoo ideas.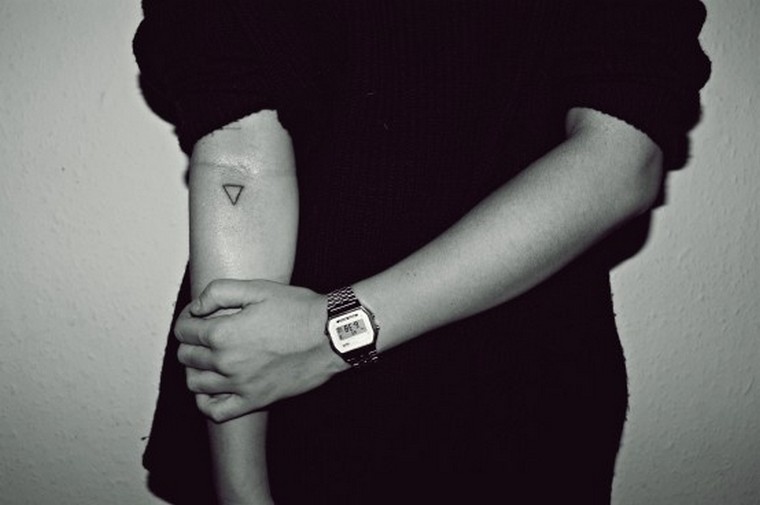 Geometric tattoo in 30 new stylish ideas
First tattoo? Great ! If you've finally decided to get tattooed, and this is the first tattoo in your life, you've come across the right place! Here you will discover a selection of geometric tattoos in minimalist style. The minimalist tattoo is a good start for those who want to try but do not dare a big tattoo.
In this publication you will find original geometric tattoo ideas, as well as some information on the meaning of triangle, circle and rectangle and ephemeral tattoos.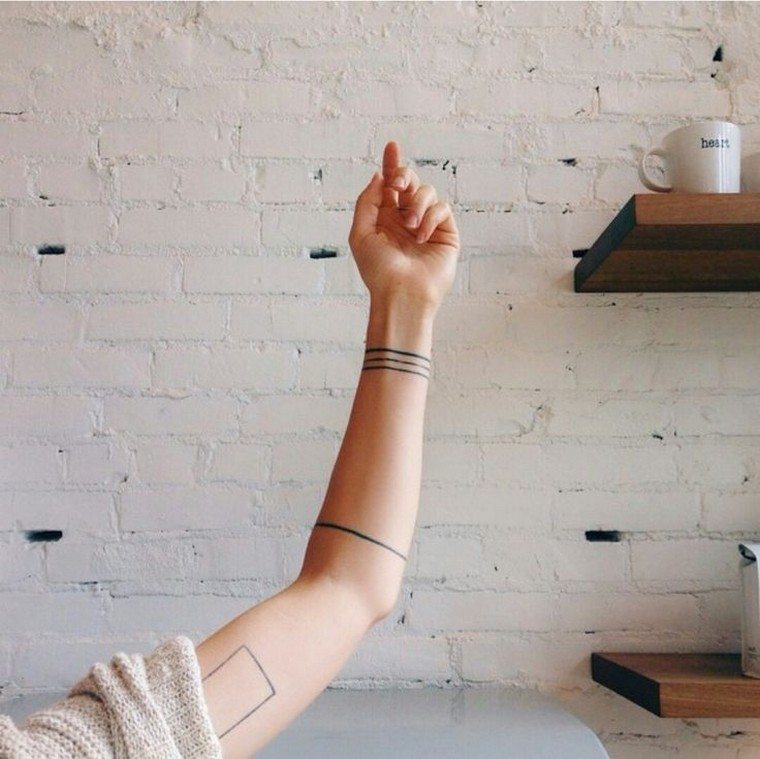 Geometric circle tattoo: harmony, perfection, completeness
You probably already know it – the circle expresses perfection. Representing an ideal and infinite shape, he is perfect to tattoo anywhere on his body. The circle is a super stylish and stylish tattoo idea that you will never regret. The big advantage of the tattoo circle is that you can develop it as you go. You can start with a small tattoo and turn it into a drawing afterwards! We love the circle tattoo variants with mounting, tree or flower inside.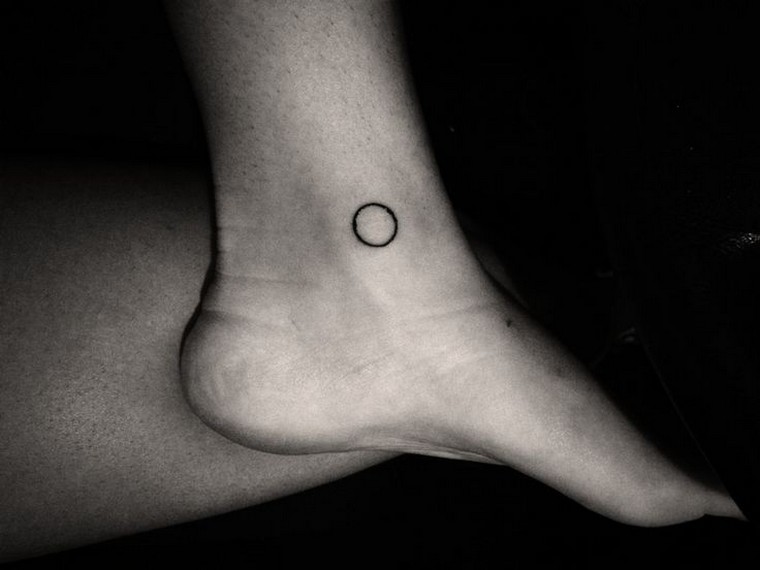 Geometric triangle tattoo: balance, orientation, predilection
The triangle tattoo has many different meanings that vary depending on the cultures and its orientation. You are of course free to grant him personal interpretation which pleases you. This is the majority of existing signs – they have so many meanings that it's hard to give them one. It's your own interpretation that counts!
A triangle positioned upwards symbolizes: masculinity, activity, dynamism, father and planet Mars. Turned upside down, it symbolizes: femininity, passivity, mother and the moon. The triangle tattoo is one of our favorite tattoos.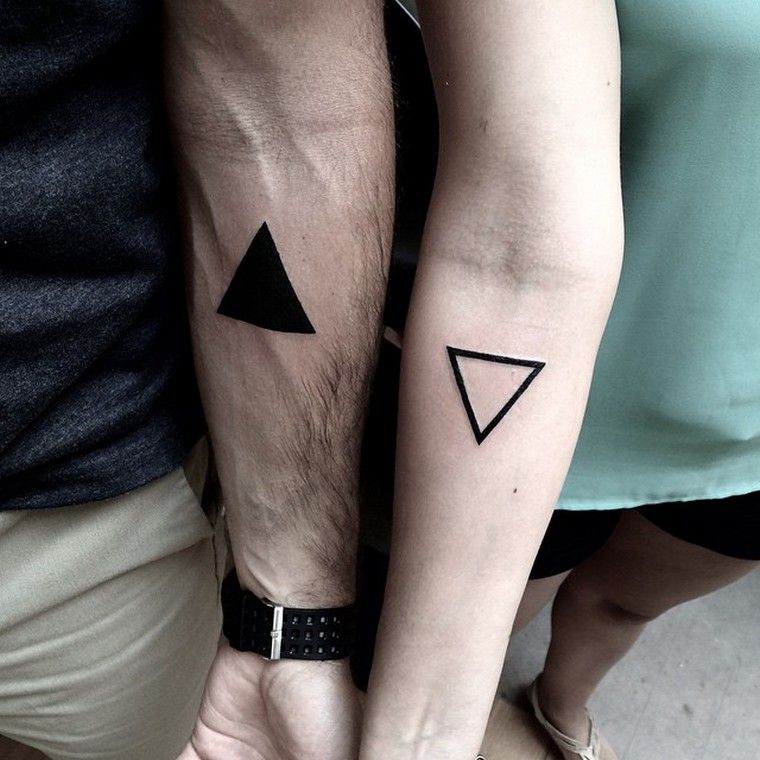 The triangle is associated mainly with balance and illuminated . One of the most common interpretations is that the triangle is associated with the Trinity. The triangle can also evoke the phases of the Moon. In ancient Greece, it was believed that the triangle represents a kind of "door".
Therefore, the triangle tattoo is unisex. It is also often associated with creativity, magic, harmony, change … No matter which triangle you choose, you can always find a meaning that fits your personality.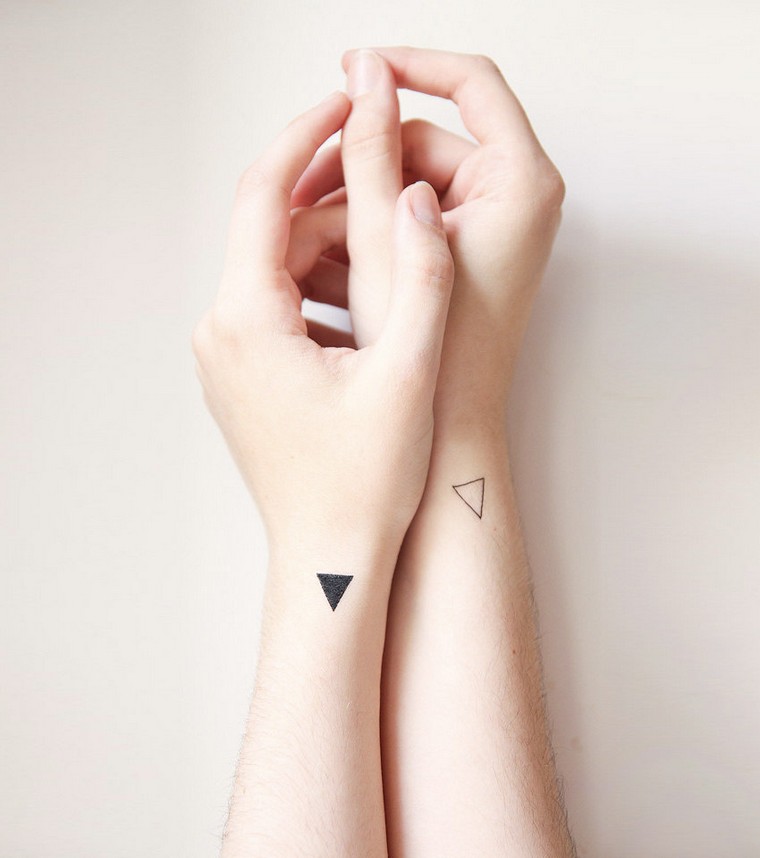 Square and rectangle geometric tattoo: energy, stability, order
The square tattoo is composed of straight lines. It associates itself most often with the energy, the stability, the order, the organization. In Hindu culture, the square represents the natural order of the Universe. the cardinal points: North, South, East, West. Winter, Spring, Summer, Autumn: the four seasons. The four cosmic elements: Sun, Moon, Planets, Stars. And the four elements that make up the whole universe: Fire, Earth, Air, Water.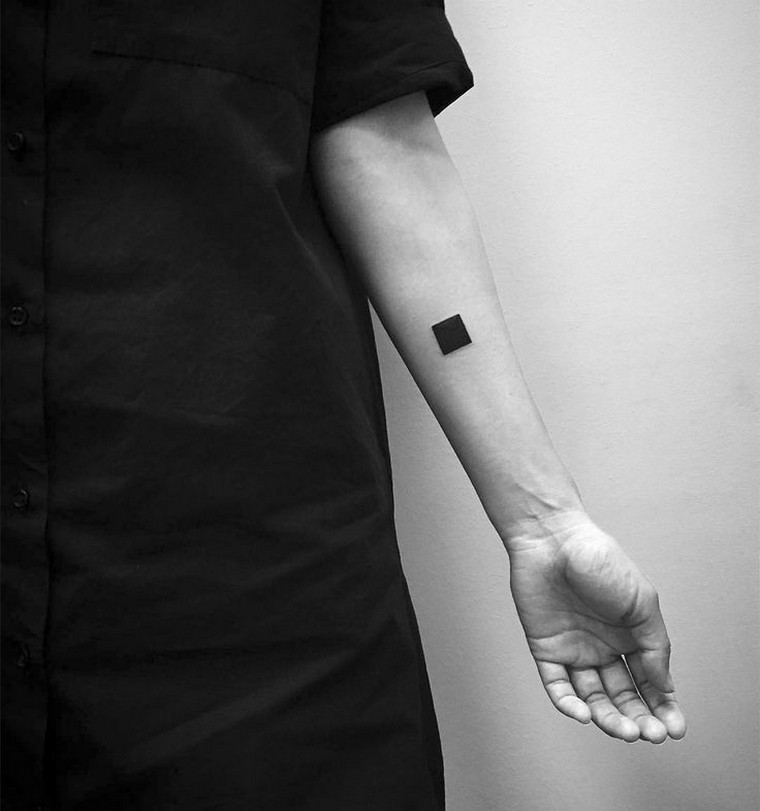 Permanent tattoo or temporary tattoo ?
Permanent tattooing is a lifelong decision. Although there are already techniques to clear his tattoo, there are still traces. If you are not old enough (it is strongly discouraged to get a tattoo if you are under 16 years old) and it is difficult for you to decide on a permanent tattoo, go slowly and start with an ephemeral tattoo .
Henna tattoo, tatto pen tattoo (you can buy it online), semi-permanent ink tattoo, airbrush ephemeral or INKBOX tattoo * -you see that there is no shortage of options temporary tattoo. Henna and INKBOX tattoos are our two favorite options!
It should be noted that henna has no black color. Henna is a brown and orange color. You probably already know that it is 100% natural and also used to color your hair and eyebrows.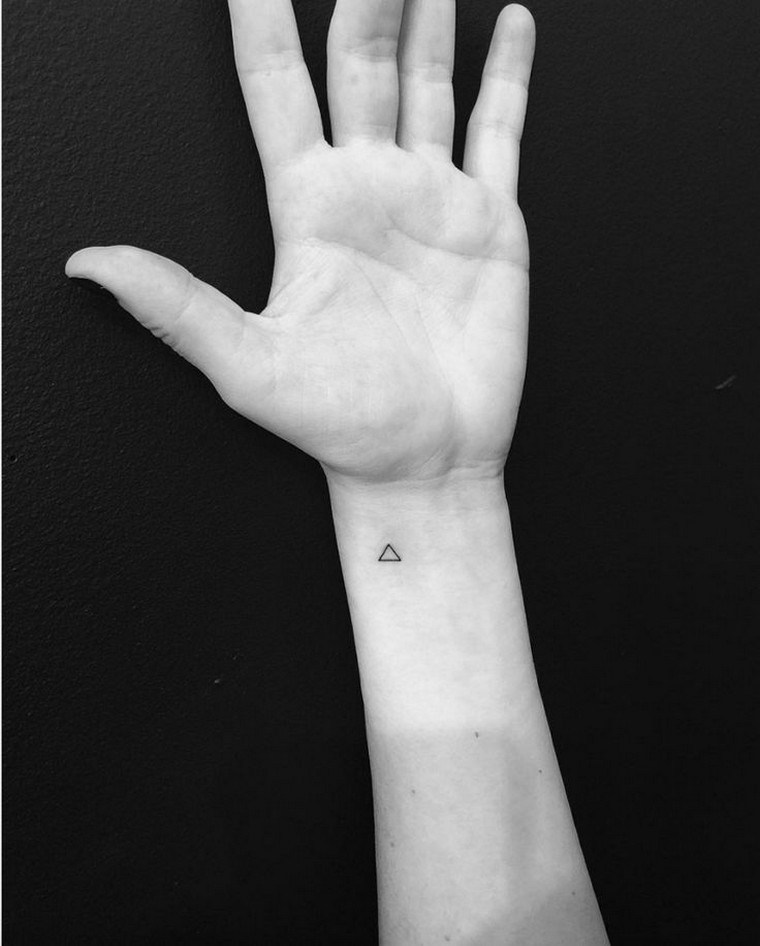 INKBOX's friends also have what to offer you as a geometric tattoo. These are the first temporary tattoos that last two weeks. Lol! Just choose the tattoo template on the site and order it online. Afterwards, you will receive a box with your tattoo and all the material to get yourself tattooed. Know that INKBOX is based in Canada, so you have to wait a few days for your package.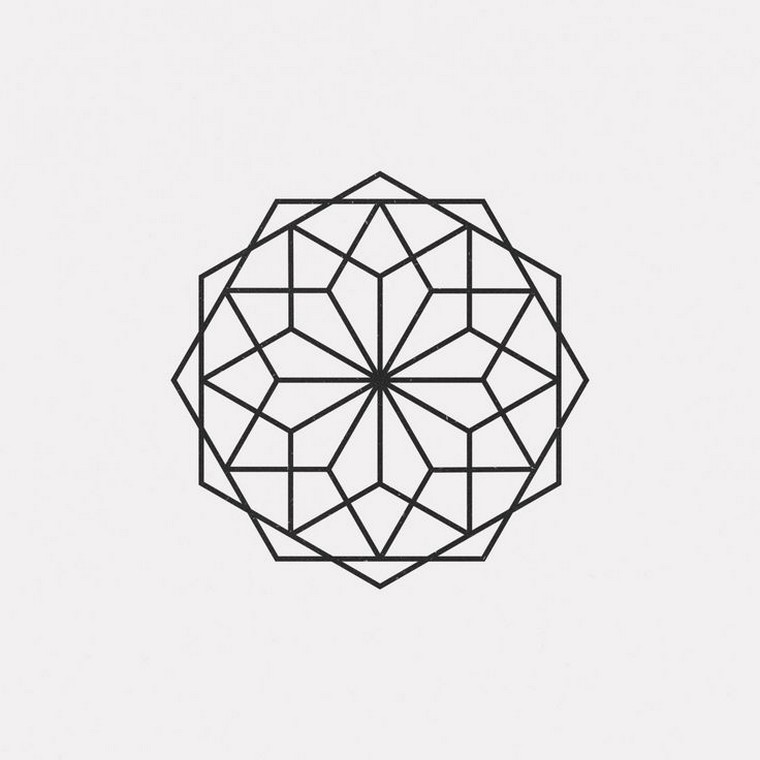 What location for my geometric tattoo?
This question is as important as that for permanent or temporary tattooing. To choose the right location for your new tattoo, just answer a few simple questions:
Do you want your tattoo to be visible, very visible or discreet? The answer to this question is essential. If you will often find yourself in a formal setting, tattooing at a very visible place in your body is not necessarily the best idea. Finally, everything depends on your personality and your personal desires. Having a tattoo on a part of the visible body does not bother you? Great, go ahead and do as you feel.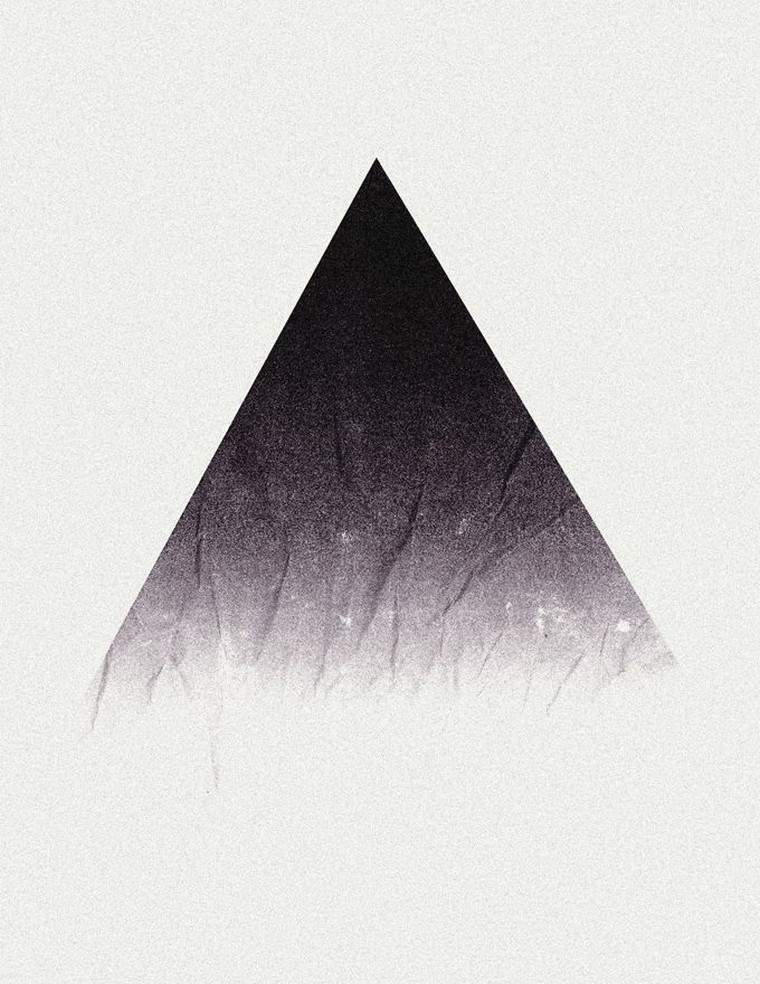 Can you bear the pain? Some parts of the body, especially those that are near the bones, are very sensitive and tattooing at one of these places may hurt. In short, you can always ask for a anesthesia if you can not bear the pain. Now, all tattoo studios offer this option. And yes, times are changing …
Ankle tattoo, tattoo forearm or arm, wrist tattoo , tattooing behind the ear or on the back of the neck – these are the places of the body preferred by the majority of people tattooed. We, too, find that these places are perfect for a stylish geometric tattoo!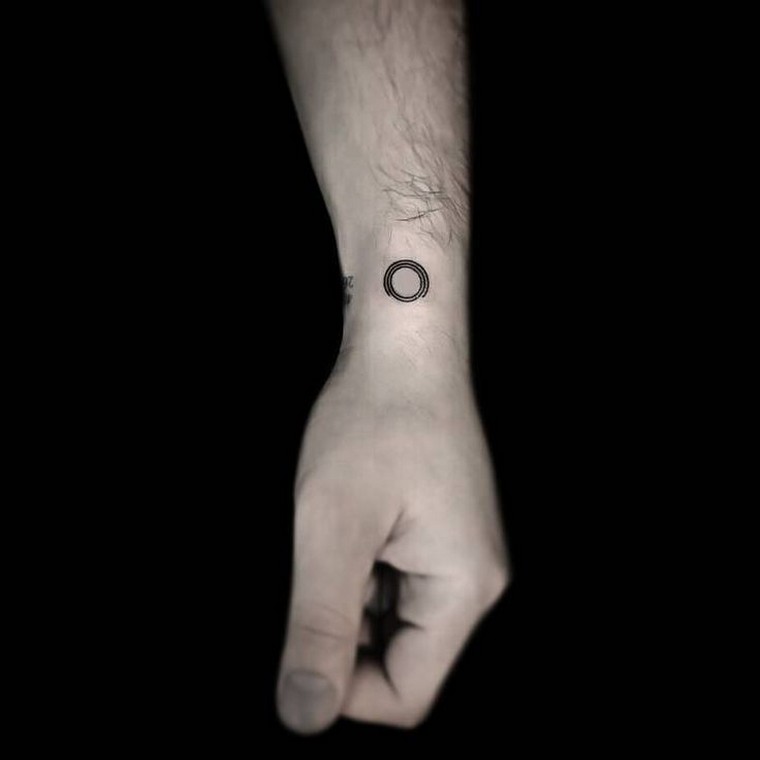 What are trend tattoos right now?
Right now, tattoos with 3D effect are very fashionable. It's a great alternative to the classic geometric tattoo. In the list of trendy tattoos, we also find: tattoo roman numeral wolf tattoo, feather tattoo, maori tattoo, flower tattoo, phoenix tattoo , the pink tattoo … Finally, the possibilities are really many and you have many choices.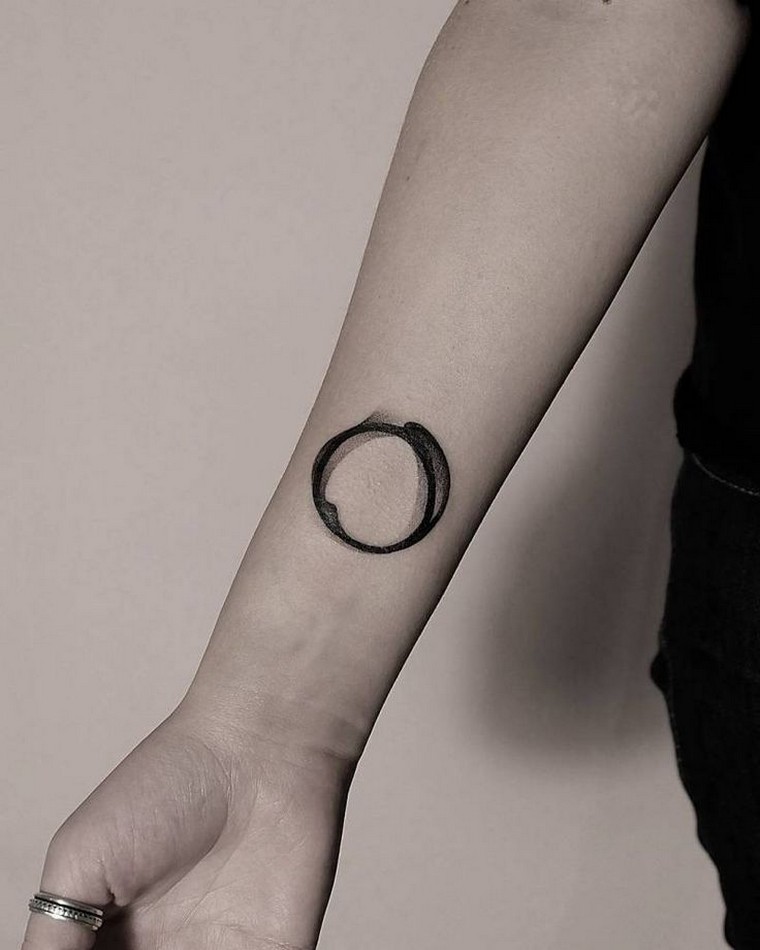 Tattooing is modern, but you always have to do it with style.
Having tattoos is modern. For a very long time, tattoos have only been associated with prisoners and criminals. And fortunately ! It's been more than 30 years since the tattoo is seen as a decoration of the original body. Think carefully before getting a tattoo and choose a beautiful tattoo. We are not big fans with huge and colorful tattoos. Let's not forget the basic principle of tattoos: beautify the body!
Discover now the rest of our geometric tattoo suggestions below and find inspiring ideas for your new super chic geometric tattoo.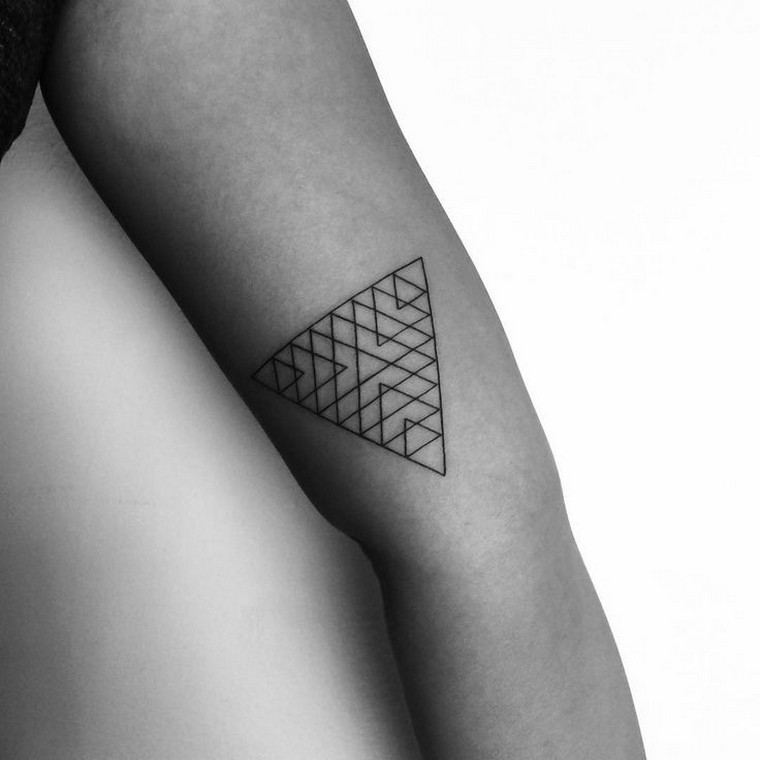 Colorful triangle tattoo – super! Be aware that color tattoos not only cost more, but are also more aggressive to the skin.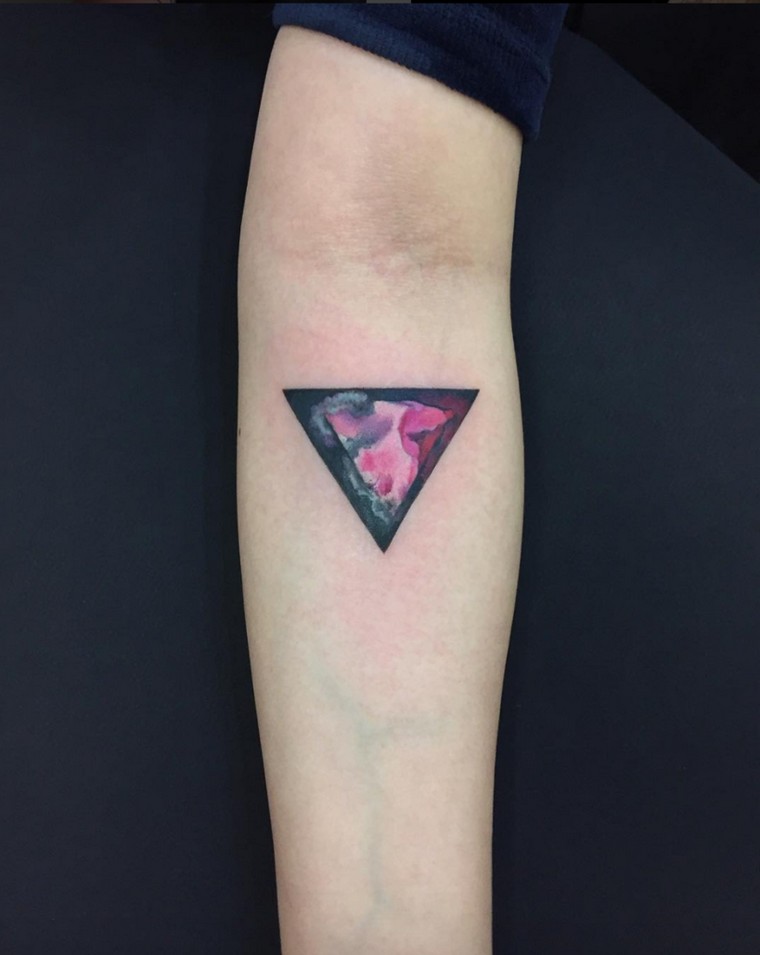 We love the idea of ​​an empty triangle tattoo – minimalist, simple and inexpensive! You can make yourself an empty triangle, like the one in the photo below, is developing it later with other elements.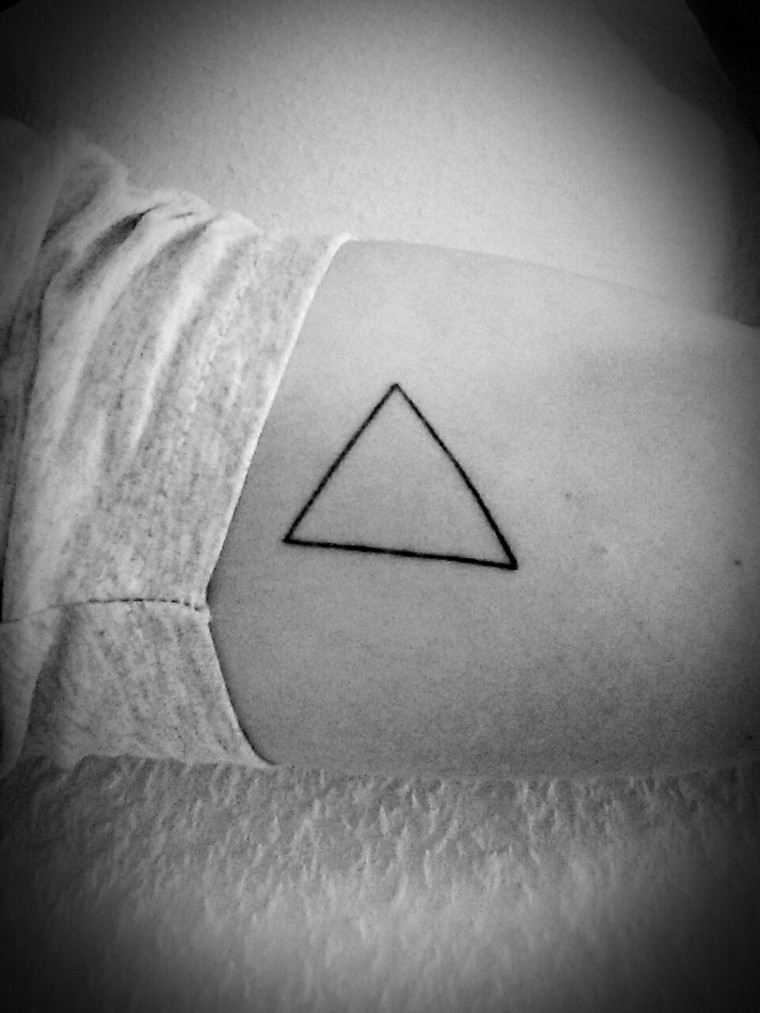 Take a leaf and draw your future tattoo as you imagine. Nothing more original than designing the design of your own tattoo!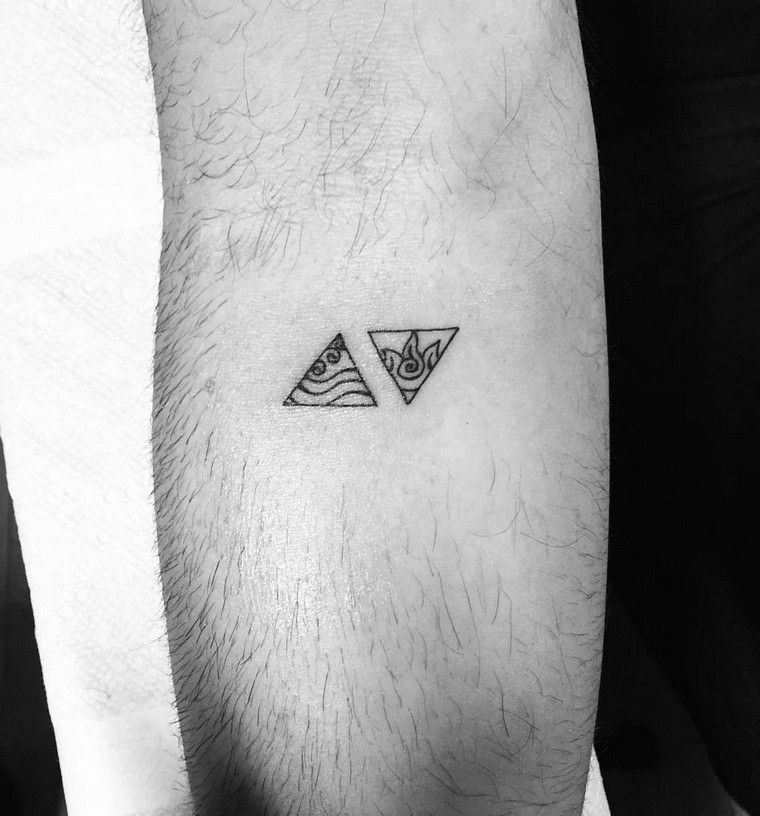 Fan of the minimalist style? The tattoo drawing below is for you! We love this tattoo circle and large wave drawn inside: a true work of art and very feminine!
Tattooing your neck is brave. Still, we like the square tattoo below. You can opt for a smaller version and tattoo on the neck. The advantage of neck tattoos is that you can easily hide them (if you have long hair of course).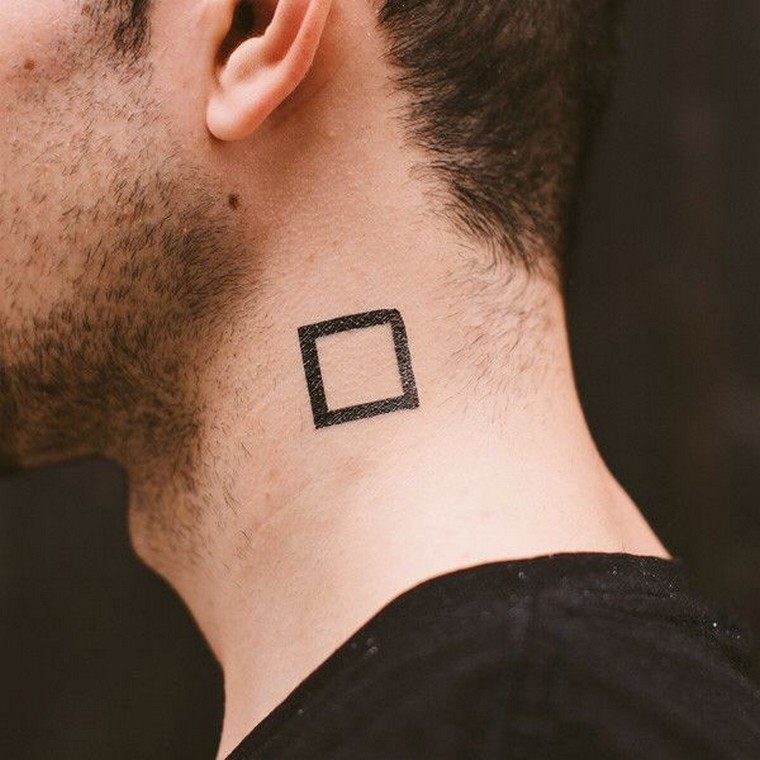 Geometric finger tattoo – absolutely yes! Discreet and elegant, all geometric figures will make a super finger tattoo.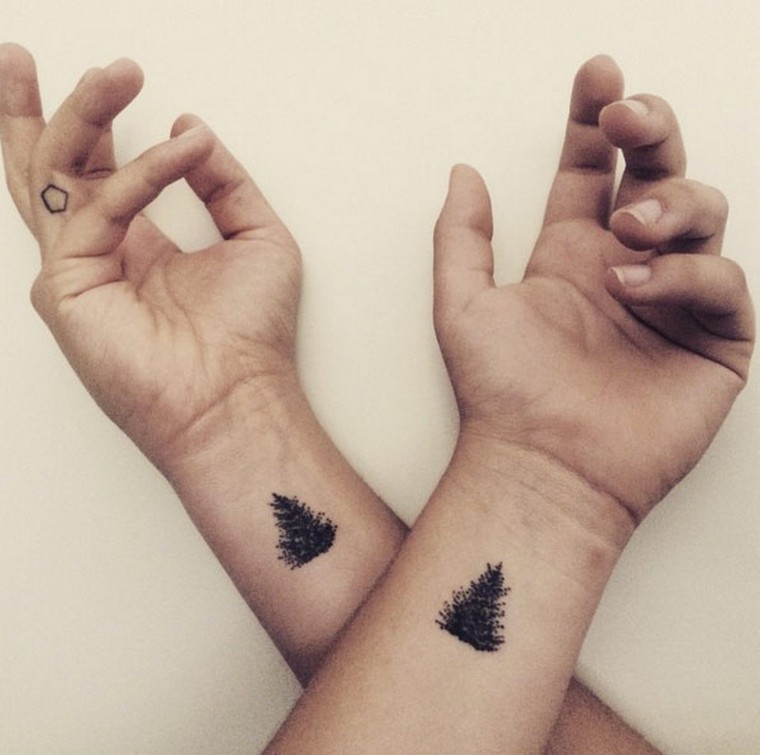 Do you like mountains and nature? Here are two mountain tattoo ideas combined with a circle: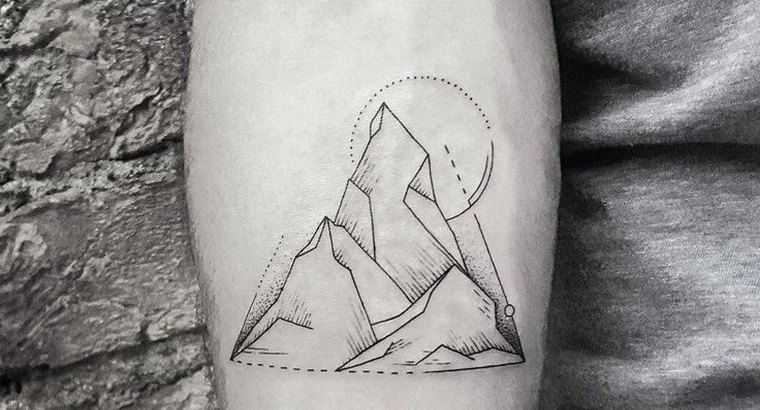 What a cute tattoo: little mountain!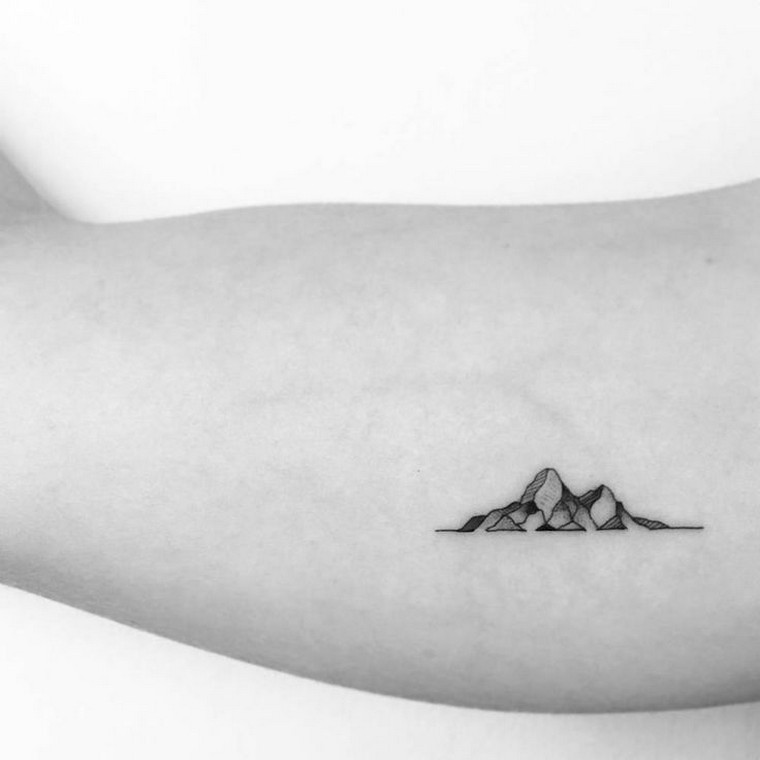 The arrow tattoo is also very fashionable lately. It is often chosen as a tattoo couple. We like the abstract model below.

The circle is also ideal as a wrist or ankle tattoo.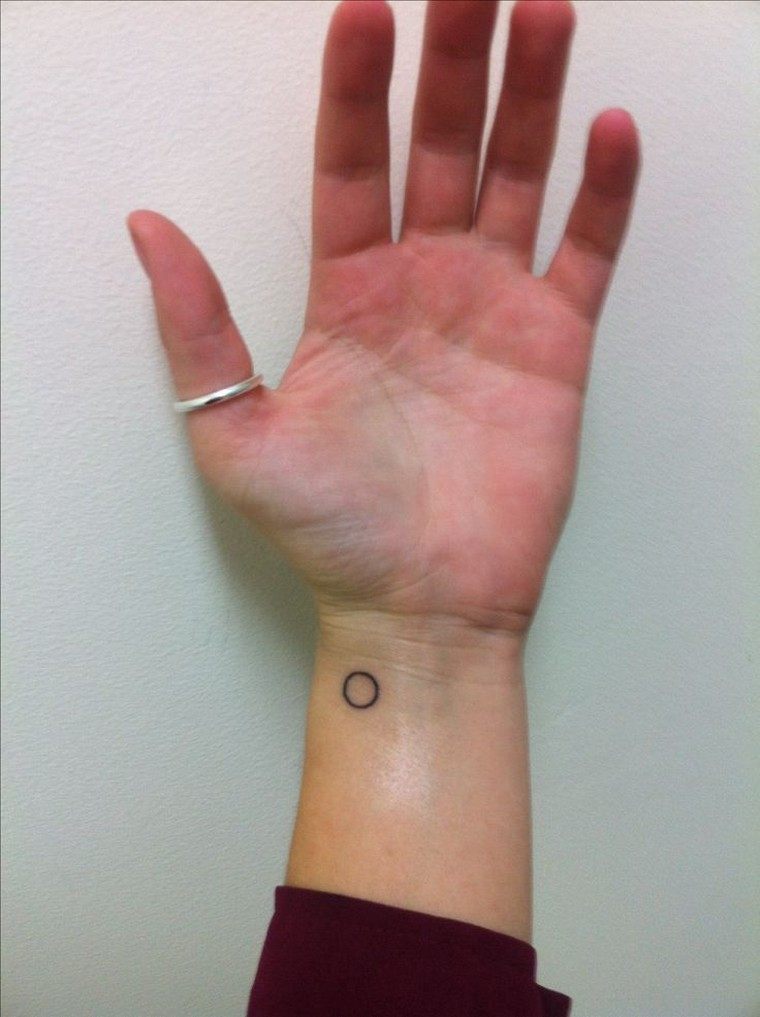 A simple and minimalist tattoo: rectangle!
We also love this drawing that you can of course adapt in tattoo version arm or forearm modern.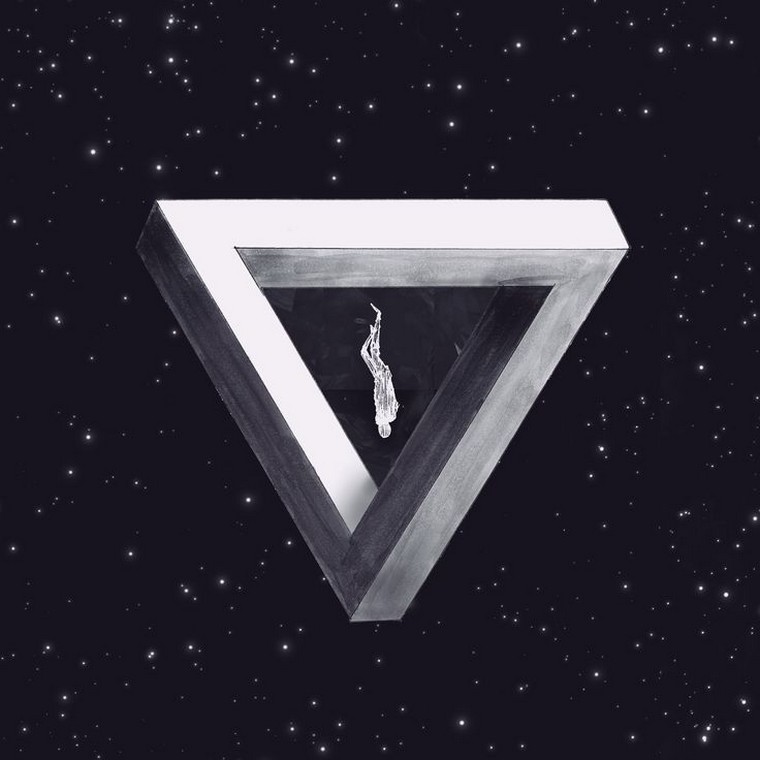 Drawing that can give you an idea of ​​an original geometric tattoo: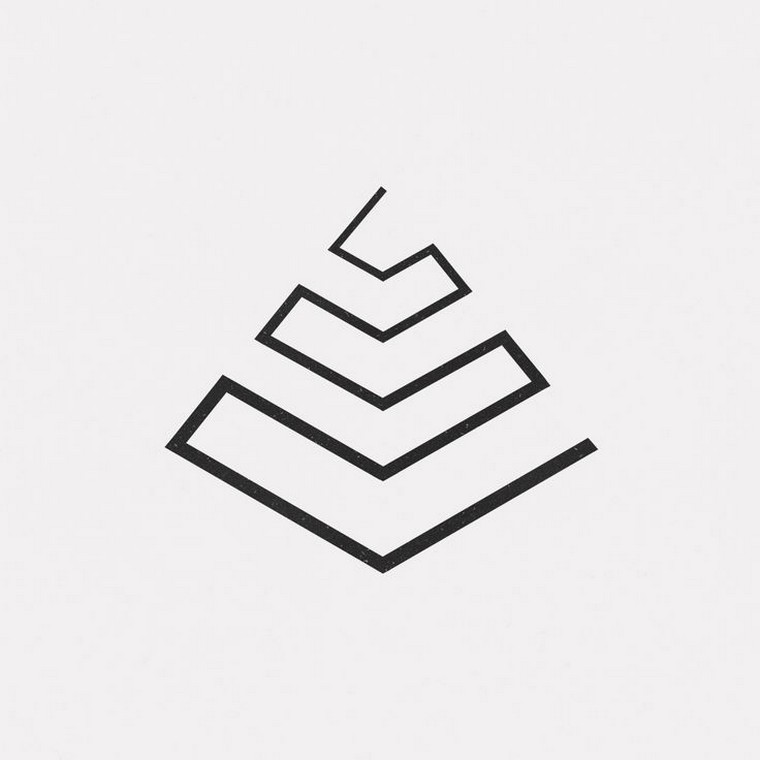 The moon has inspired many. She also inspired tattoo artists. We like the tattoo phases of the moon. You can start with a little tattoo and do all the phases of the moons at different stages of your life, for example. If you want to try something different from the classic circle tattoo, you can also opt for planet tattoos. Long live astronomy!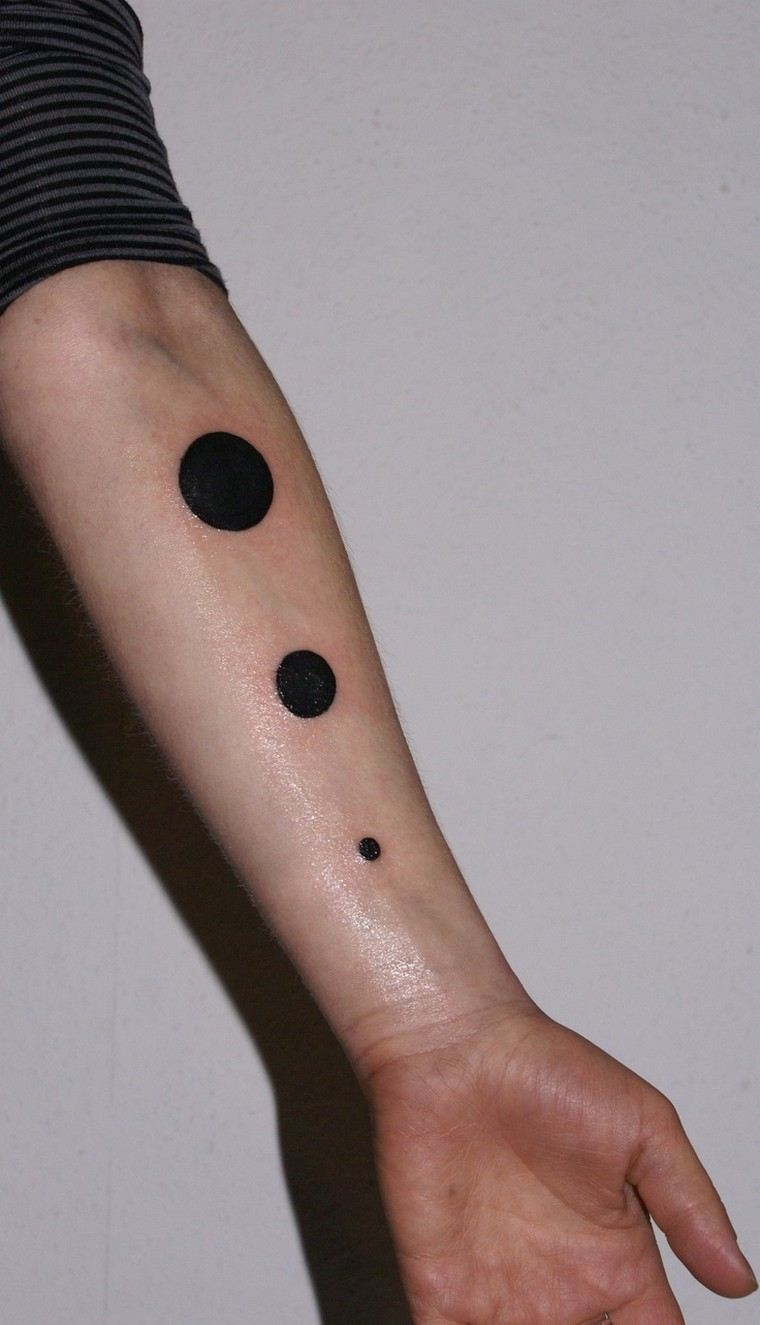 We hope you find this publication helpful and that you have found the answers to your questions and the tattoo template that inspires you the most, we wish you a good visit on our lifestyle platform! You can also consult our entire series of publications dedicated to art in the skin .