Moon tattoos are perfect for anyone who believes in the powers and influence of the celestial powers, and has a whimsical side or appreciates the history and science of astronomy. Exactly for these persons also the moon Tattoo motives are special. In this article you will learn a lot about the moon tattoo motives and learn a short story about the moon.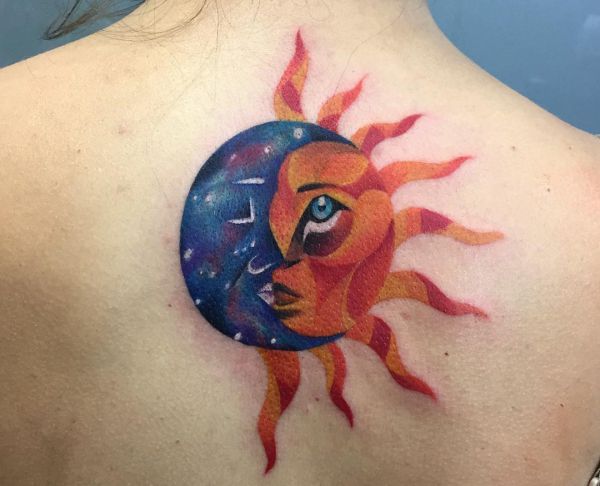 Moon alone is a deep symbolic image, but they can enhance the meaning of the moon by pairing it with different symbols, like a sun or a wolf; so paired and diverse designs will also be discussed below.
The meaning of the moon tattoos
Moons have a wealth of meanings, both alone and when paired with other images, so here are some examples
feminine
Power of astrology
magic
fertility
creativity
growth
The expulsion of negative energy
Dark / dark side
Believe
rarity
Memory of loved ones
mischief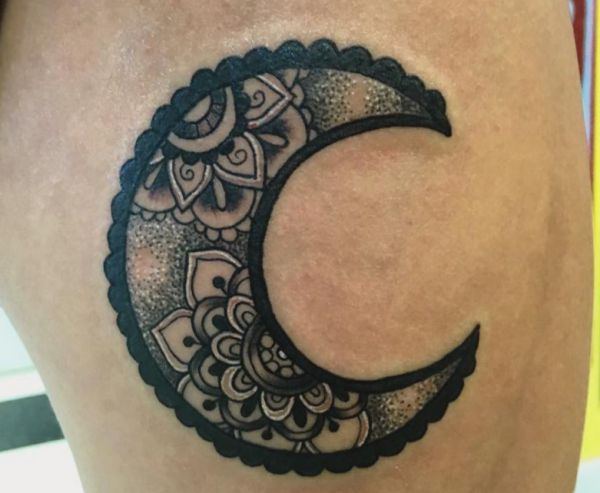 Moon tattoo variations
full moon
Several superstitious things have arisen with the full moon: it is a time when the heavens on Earth are particularly strong, and we feel the power of the heavenly bodies above. Above all, a full moon is associated with a time when the boundaries between this world and the next become somewhat relaxed and fluid. A full moon tattoo can be designed in different ways, can be displayed individually, or with multiple elements that increase the meaning.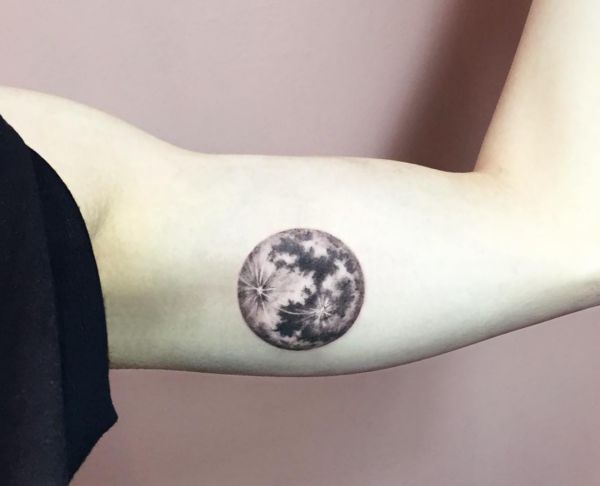 One possible construction is to make the moon realistic, complete with craters, the sea of ​​tranquility, and other geographic attractions. This is a particularly good tattoo for someone with an interest in astronomy, or even American history: for example, why not lay an American flag on the moon to commemorate the first man on the moon. Another option is to embrace the full moon his Gothic and otherworldly connotations.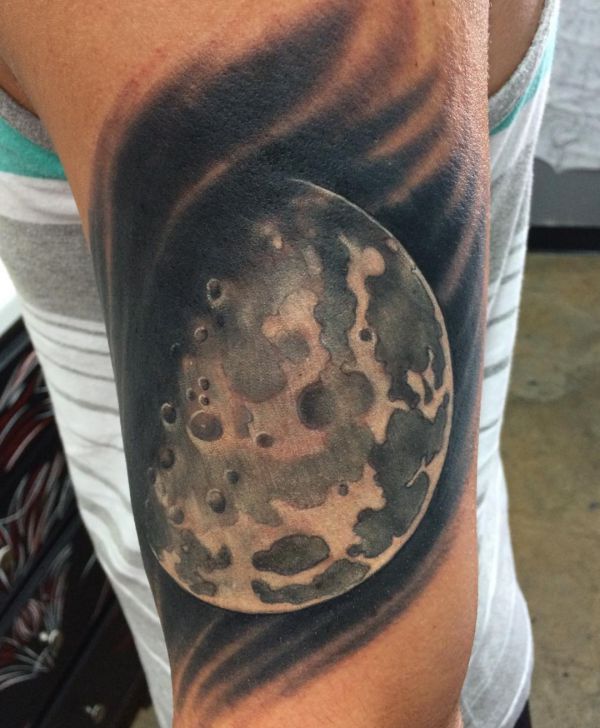 Blue Moon
We've probably all heard times when a blue moon is spotted, which is very rare that something special will happen. Therefore, a blue moon tattoo can show the occurrence of a rare event or a personal achievement to celebrate. There are a few ways to accomplish this construction, whether you want to get a full or a crescent tattoo. The first option is to make the moon in the color blue, with the best options in royal or cobalt blue. Another design option is to paint the moon in a traditional white or yellow glowing color with a blue aura or mist.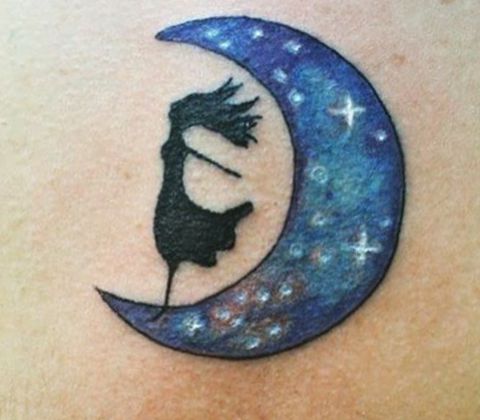 As with other moon tattoos, you can also incorporate various symbols or elements into the tattoo to personalize or enhance the meaning for yourself: for example, a black cat for a gothic interpretation of the moon can be added while a number of stars as Remember memory of loved ones in the past.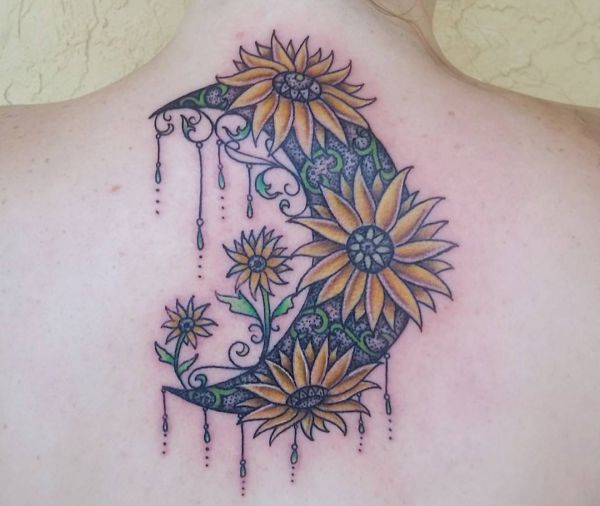 There are different ways to personalize your moon tattoo I have chosen different photos for you, they can of course combine different pictures with different symbols or add something written to them they have many possibilities they can let their imagination run free.