How about a monkey tattoo! Whether you're inspired by the mishaps of Jack the Monkey in Pirates of the Caribbean or the artwork in the movie 12 Monkeys, tattoos, these weird characters fit into every personality and style. You will learn in this article what monkey tattoos mean and the story of monkeys.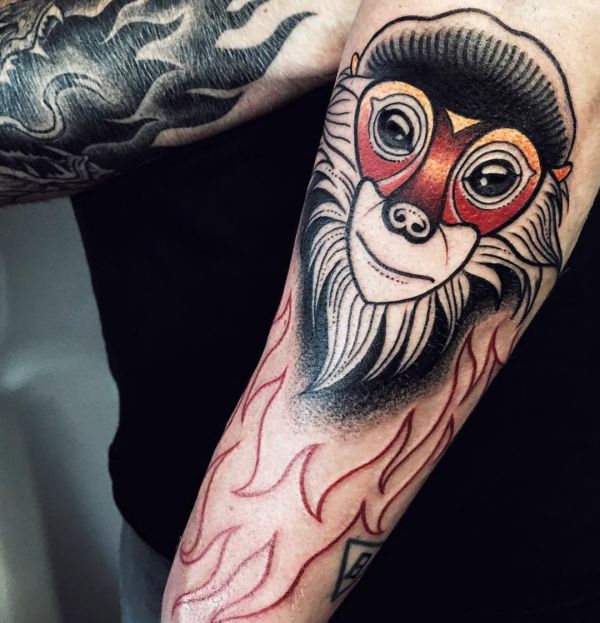 The Story of Monkeys & Chimpanzees Tattoos
Monkeys are cozy, energetic, and funny little creatures that have a strong relationship with many religious groups. A Buddhist legend says that before the Buddha ascended to heaven, he invited all animals in the world to participate. Unfortunately, only twelve accepted the invitation and the Buddha named the zodiac signs after the 12 animals. The monkey is the ninth character in the Chinese calendar and 2016 is the year of the monkey. The monkey had the task of accompanying a monk. The animal's repartee and brave spirit protected the monk from demons that help him spread Buddha's holy teachings to various corners of the world. As such, monkeys are considered messengers of the gods and protectors. And also symbolize repentance and salvation.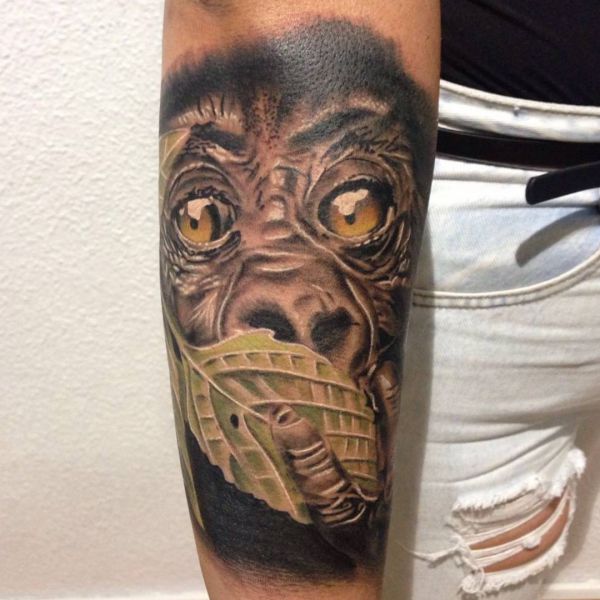 The Importance of Monkey & Chimpanzee Tattoos
Monkey Tattoos are available in all colors and sizes. In the course of human history, these adorable creatures are the embodiment of:
Intelligence and wit
protection
fertility
harmony
justice
spirituality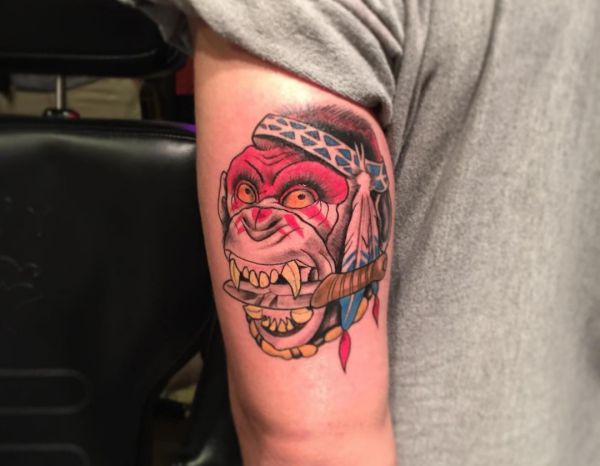 Monkey Tattoo Design Variations
Whether you want the spiritual message of a tribe or prefer the humor of a design, monkey tattoos incorporate a wealth of features that your new tattoo can spice up. Popular monkey tattoo variations include: With a genetic difference of about 3% chimpanzees are our closest living relatives. That makes them first-rate test persons for countless controversial experiments. Chimpanzees have a special place in our hearts and many people with chimpanzee tattoos feel a close connection to these wonderful animals. The best-known monkey motif is that I certainly know is not hear, not see and do not speak.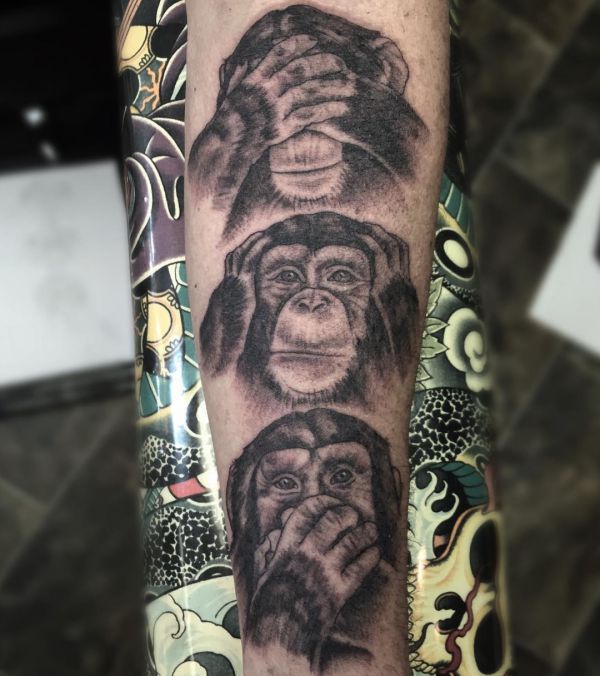 Popular tribal monkey patterns have Polynesian, Native American, and Haida influences. These beautiful designs are intended to highlight the connection between monkeys and their image in countless religions. They often contain playful elements of the animal's personality. After all, you can not take things so seriously.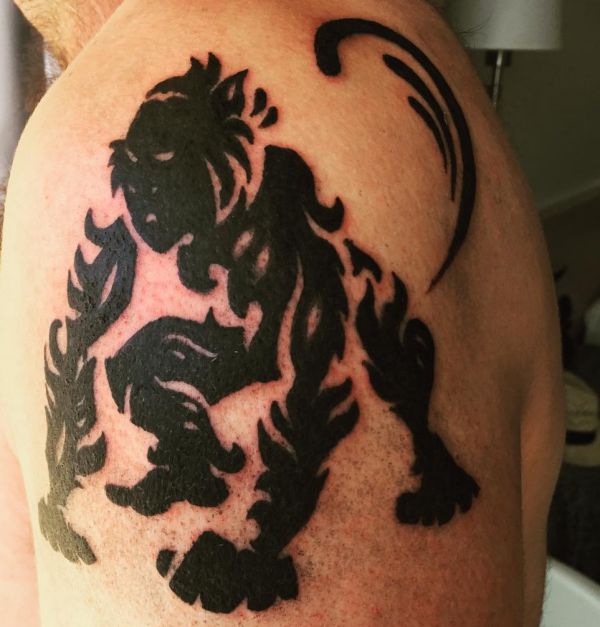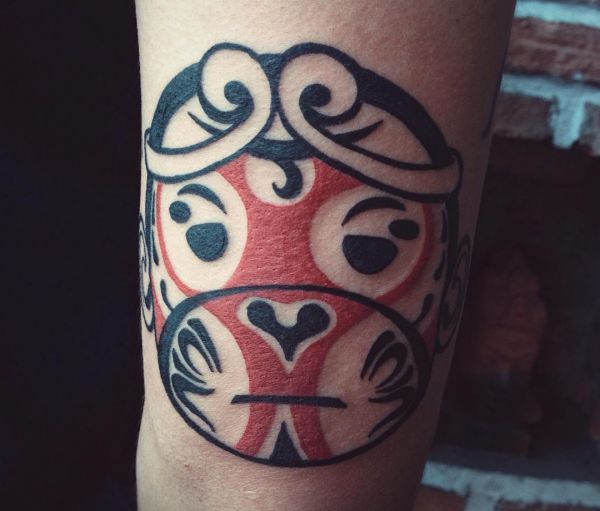 Monkey Tummy Tattoos "Quick, pull my finger!" People have always been looking for creative ways to decorate their tummy buttons. Such a design contains images of animals, such as cows and monkeys. Monkey Tummy Tattoos are an extension of the "Pull My Finger" prank and are a great way to show off your playful nature.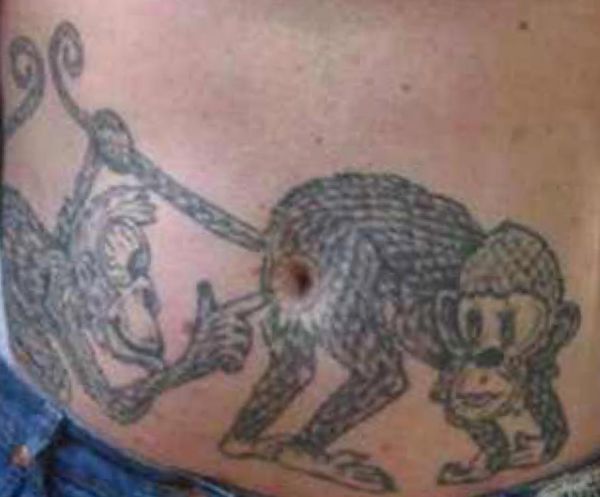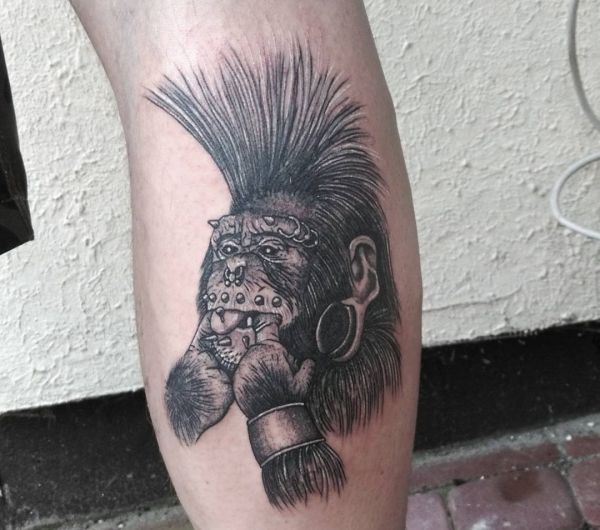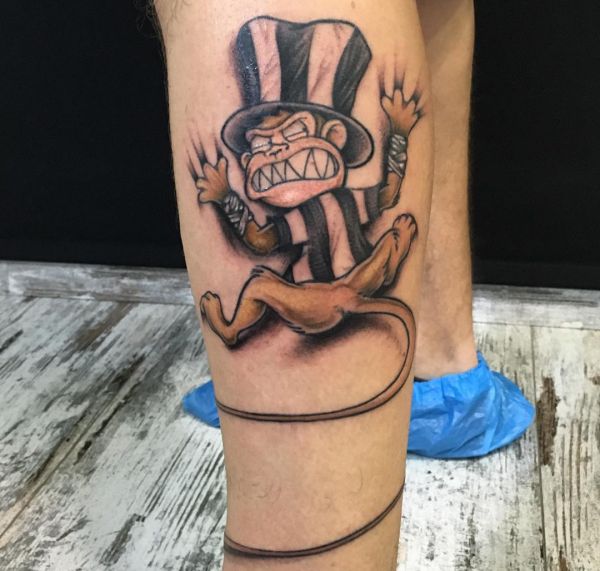 Having a bad monkey tattoo is a fun way to commemorate this series and has no deep spiritual significance.