Jorge de Anicii was born in a wealthy family in the region of Cappadocia in the year 285. As a child he was converted to Christianity and soon after his father died, he moved to Palestine with his mother. His warrior spirit and combative nature led him to pursue the military career in which he was always in evidence by his intellect, strategic reasoning, bravery, physical strength and noble posture. He was promoted to captain of the army and later to Count by the emperor of Rome, Diocleciano. His devotion and fidelity to the purposes of Jesus Christ was so great. He was a ferocious opponent in the imperial decree to exterminate every Christian. His courage and daring made him tortured in every way. But, confident in the belief of the Lord and Savior of men, he never gave up and gave up his faith. Such a positioning gained popularity with other people – these also came to believe in their doctrine. Nevertheless, Diocletian sentenced him to death in the year 303. After this, his devotion spread throughout the West and East. Today,
São Jorge
is one of the saints most revered by the Catholic religion. He had been appointed a holy warrior and auxiliary –
combating various diseases
– Archangel of England by Pope John Paul II, patron of London, Moscow, Barcelona as well as the Cavalry of the Brazilian Army, Boy Scouts and even Corinthians. In Brazil,
São Jorge
represents
protection and strength in the struggle of the marginalized group of society
. He is also known as the Ogun warrior – the main African god – in the Umbandist cult. Christian martyr,
São Jorge
is a warrior and battler, so his most popular image is this mounted on his horse and holding a spear and / or sword. It was with her, even, that she killed the dragon and saved her people and the princess, Sabra. Therefore,
São Jorge
symbolizes the
courage and the victory of good over evil
. Check out in our gallery 50 incredible suggestions of
tattoos of Saint George
and look for one of the necessary protection: Picture 1 – Traditional style of São Jorge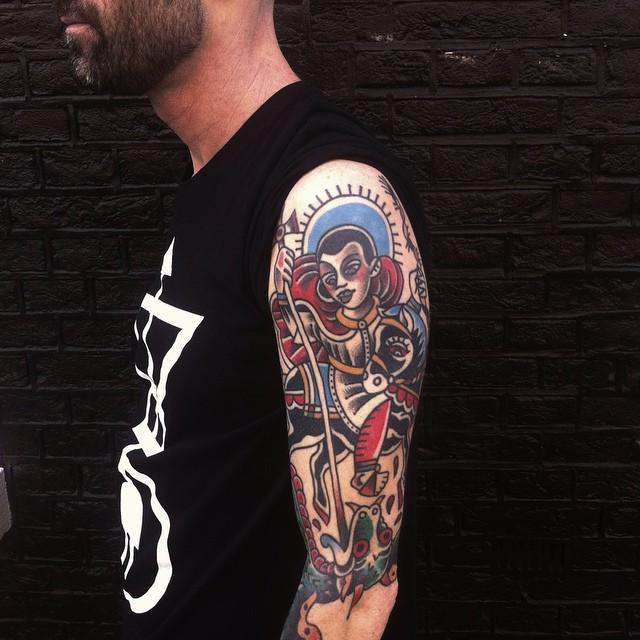 Picture 2 – If you prefer, represent it without the horse: it also works!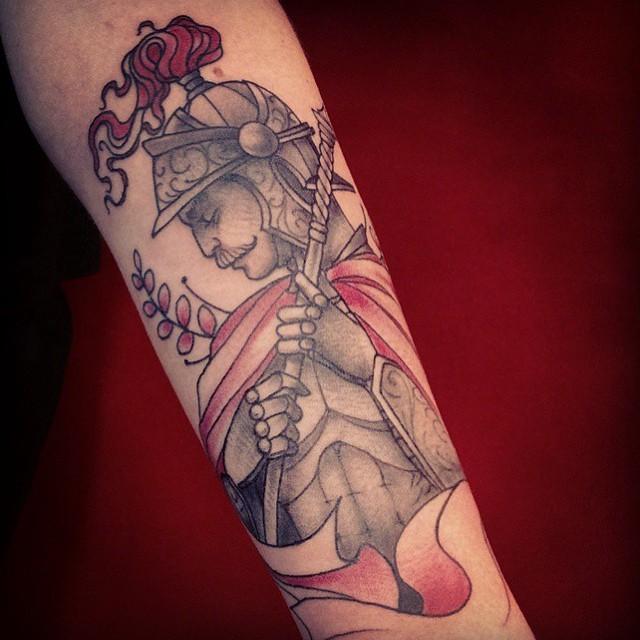 Picture 3 – One of the most popular legends of São Jorge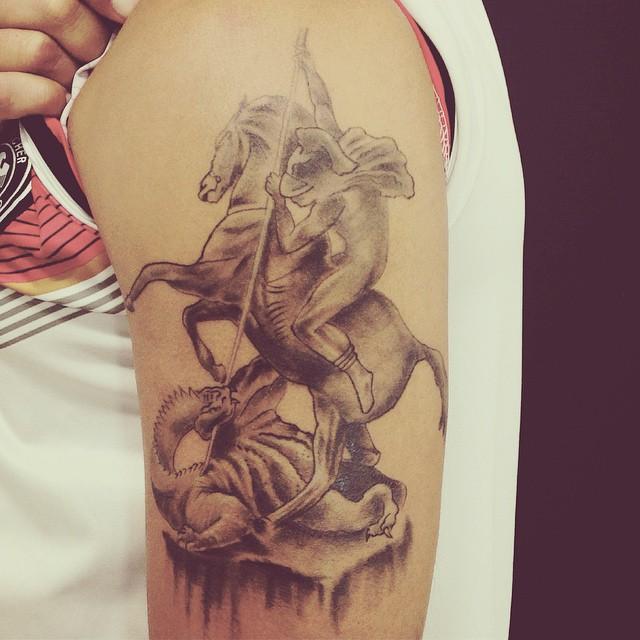 Picture 4 – Colorful and vibrant in the leg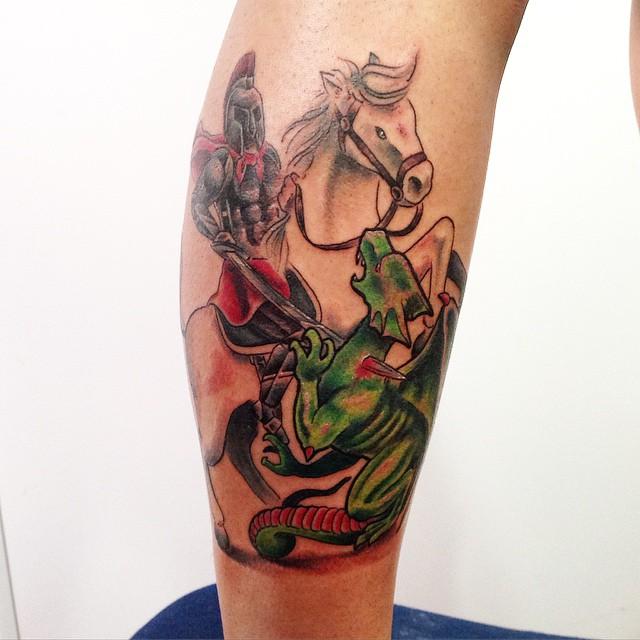 Picture 5 – Contour and tiny tattoo on the shoulder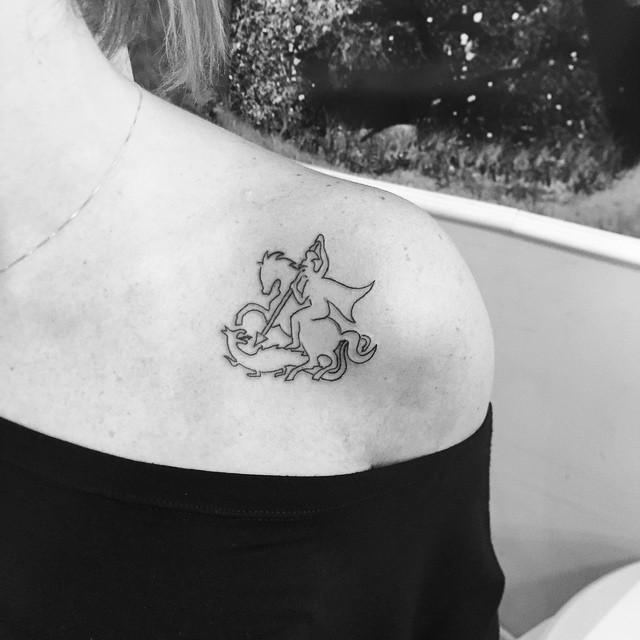 Picture 6 – The well crafted frame brings more uniqueness to the tattoo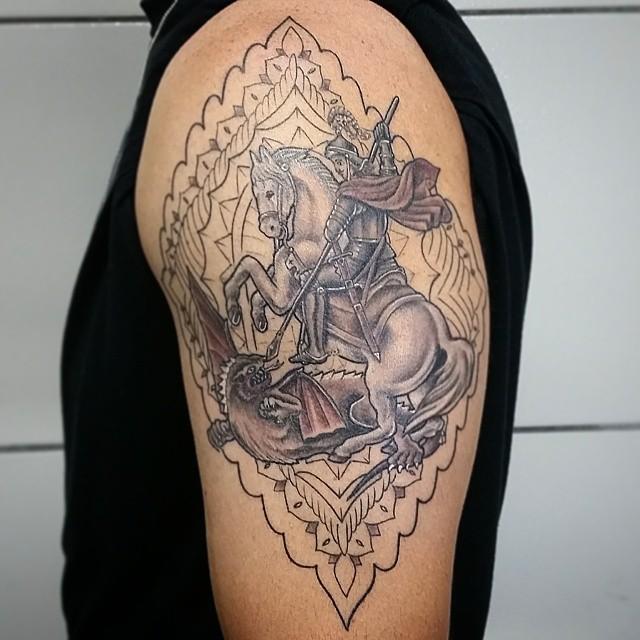 Picture 7 – Old School Tattoo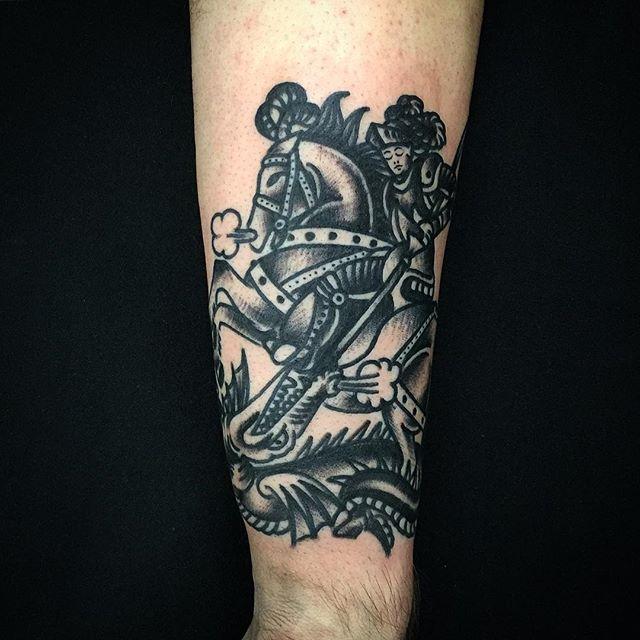 Image 8 – Saint George's Cross also prints the uniform of the warriors of England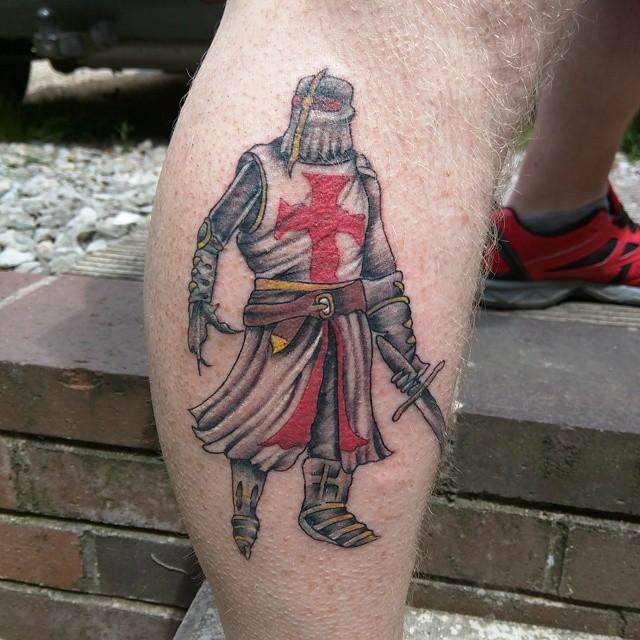 Picture 9 – Covered São Jorge gives more notoriety and strength to the tattoo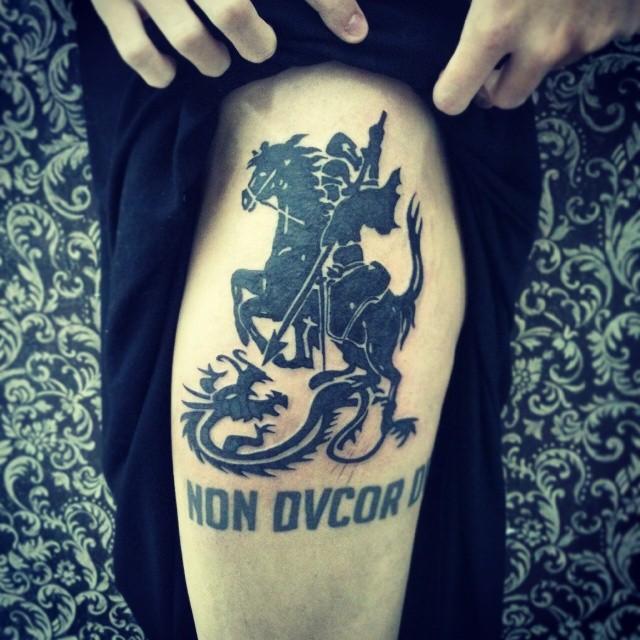 Image 10 – Pointillism brings more lightness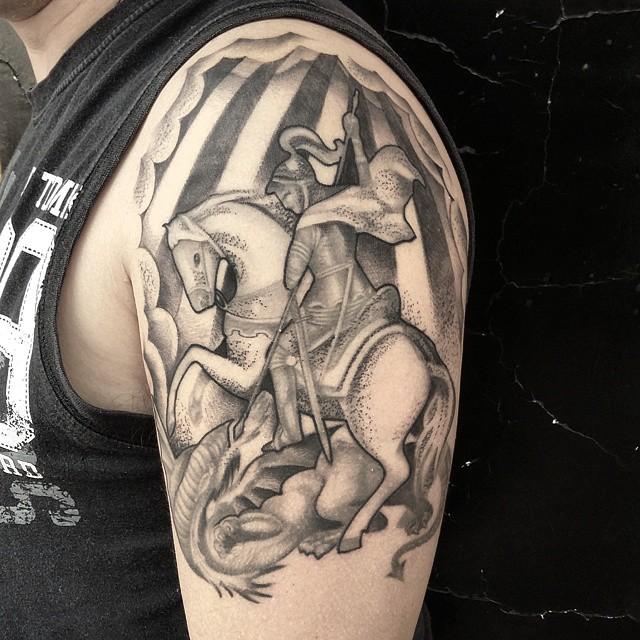 Image 11 – Do you have courage and personality? This tattoo is for you!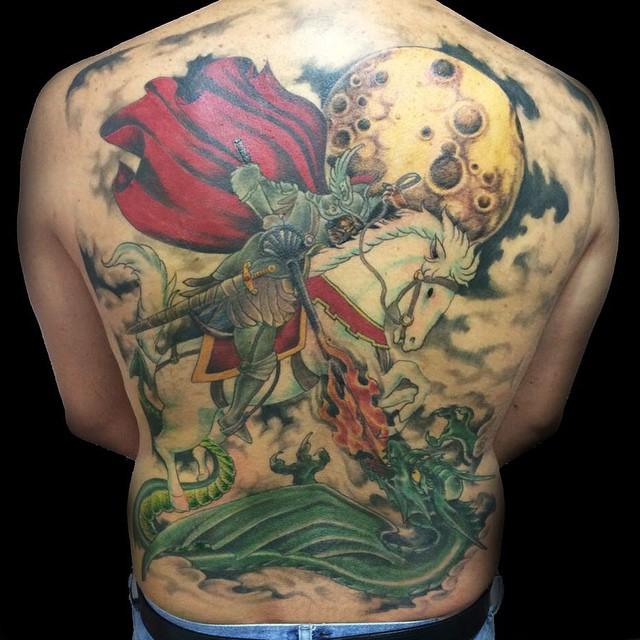 Picture 12 – São Jorge fits easily up the leg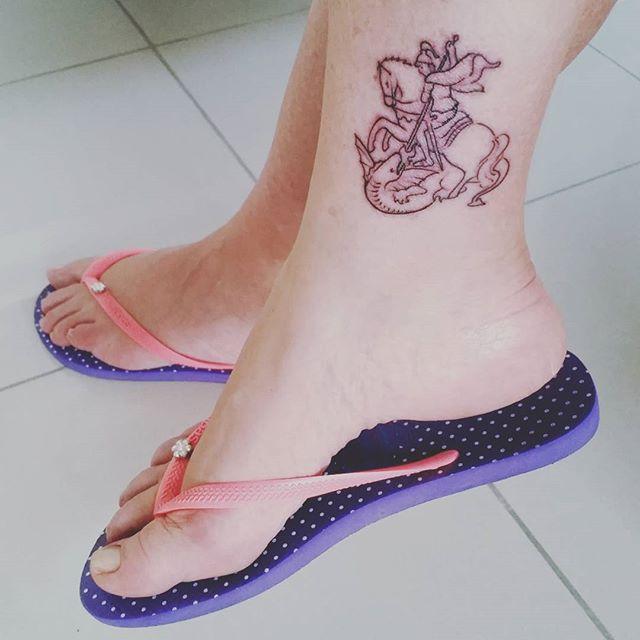 Picture 13 – Noble warrior stamped on the breastplate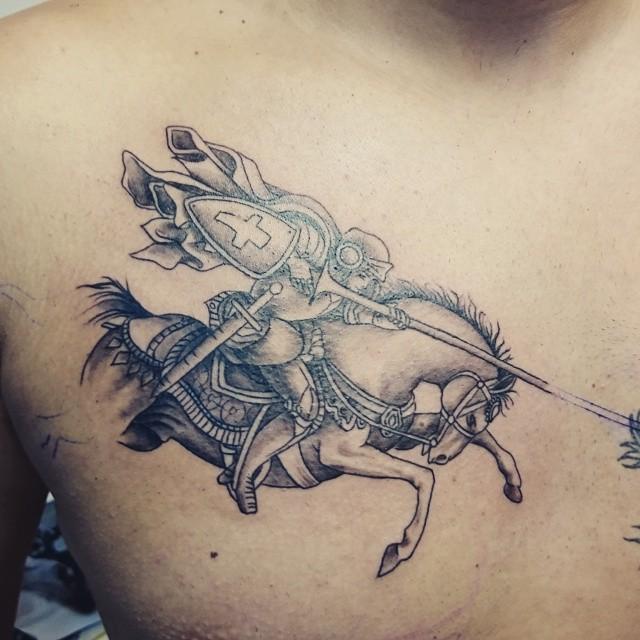 Picture 14 – In honor of his father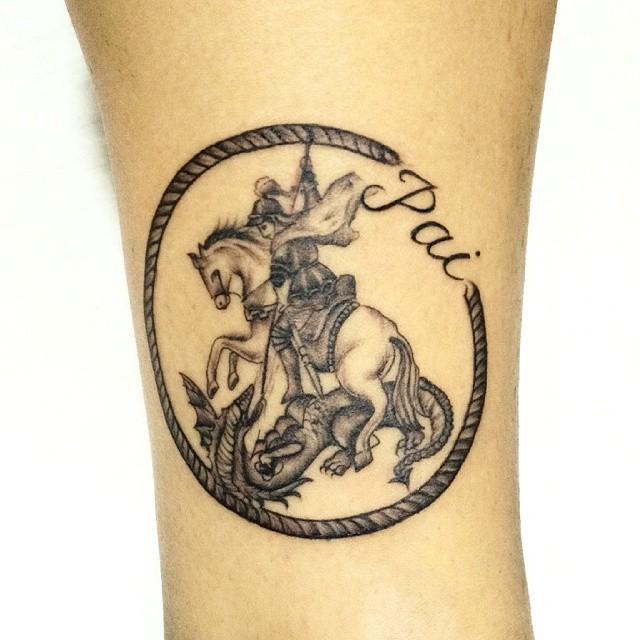 Image 15 – Good will always win!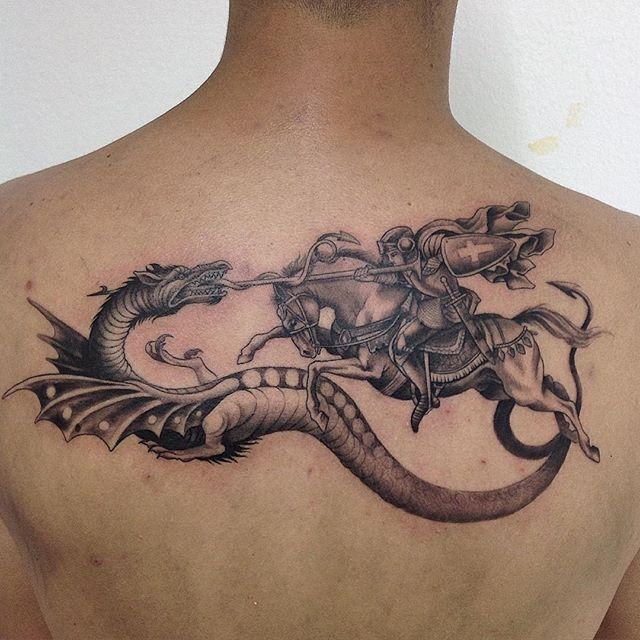 Picture 16 – The mandala of Saint George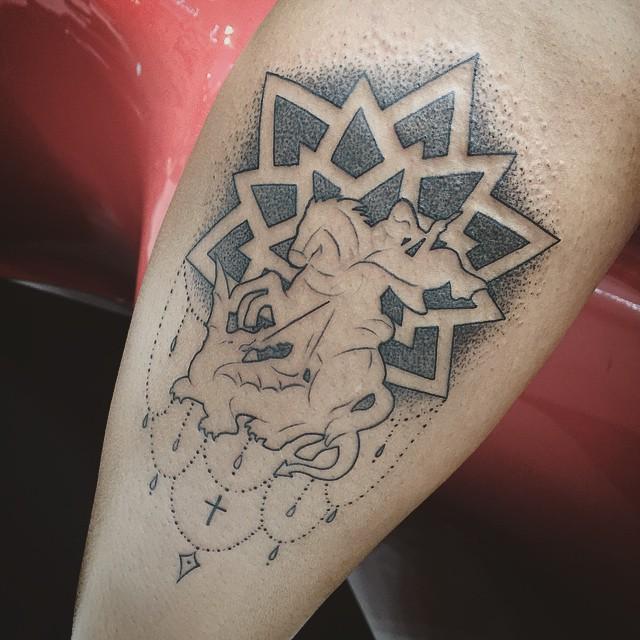 Image 17 – The sword and armor of St. George in the arm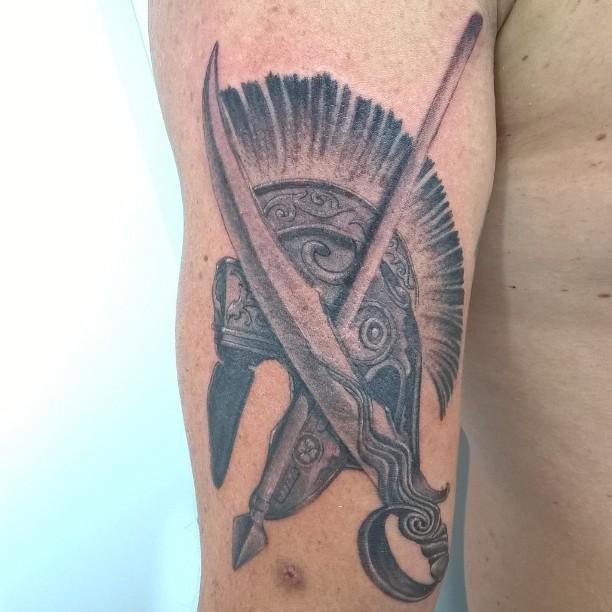 Picture 18 – Saint George in shades of gray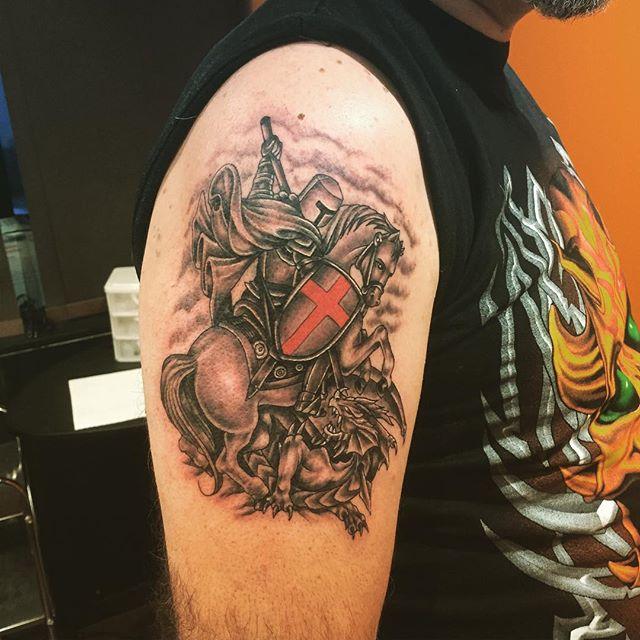 Picture 19 – Courage, bravery and persistence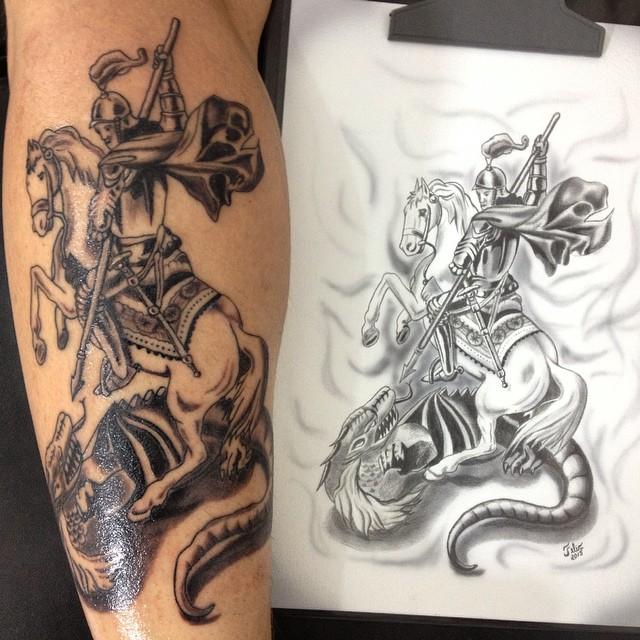 Image 20 – The watercolor tones are more life to São Jorge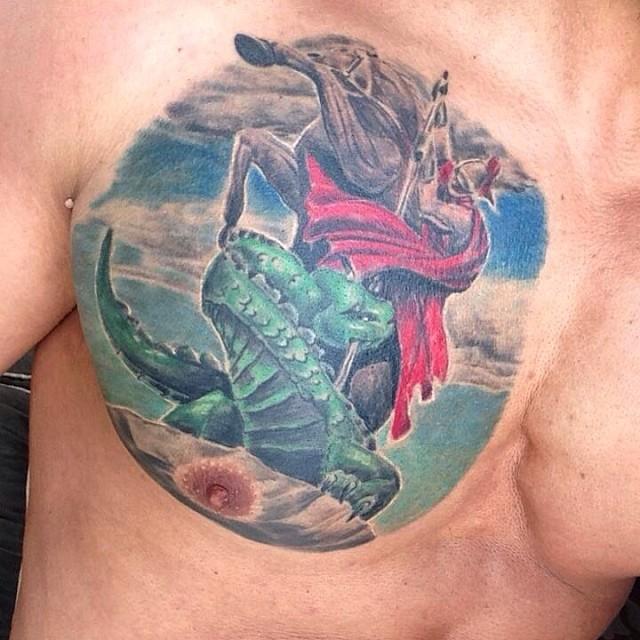 Image 21 – Figure present in English culture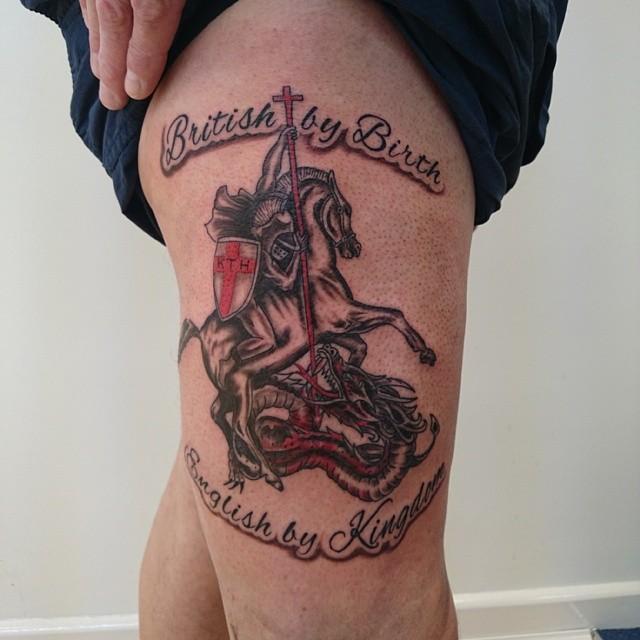 Image 22 – More robust version of São Jorge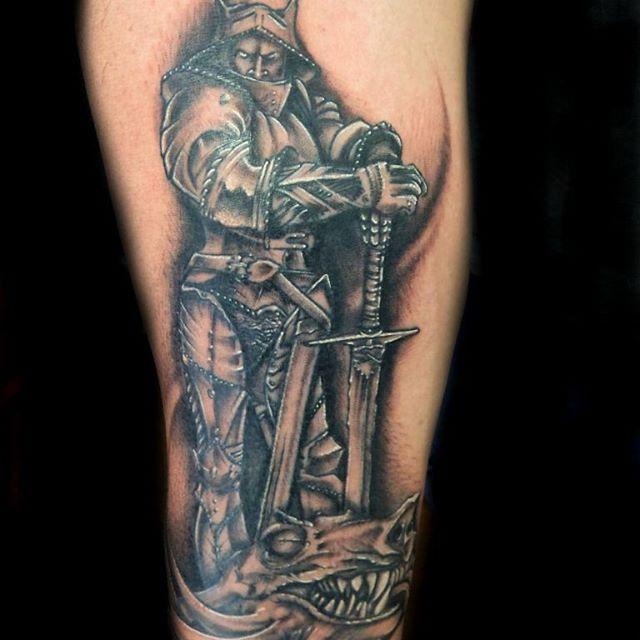 Image 23 – The fight of St. George against the dragon of evil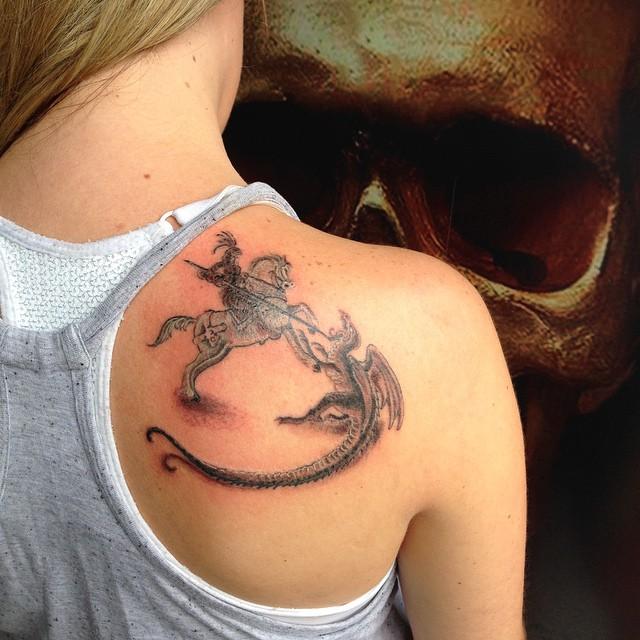 Picture 24 – Saint George and his iconic armor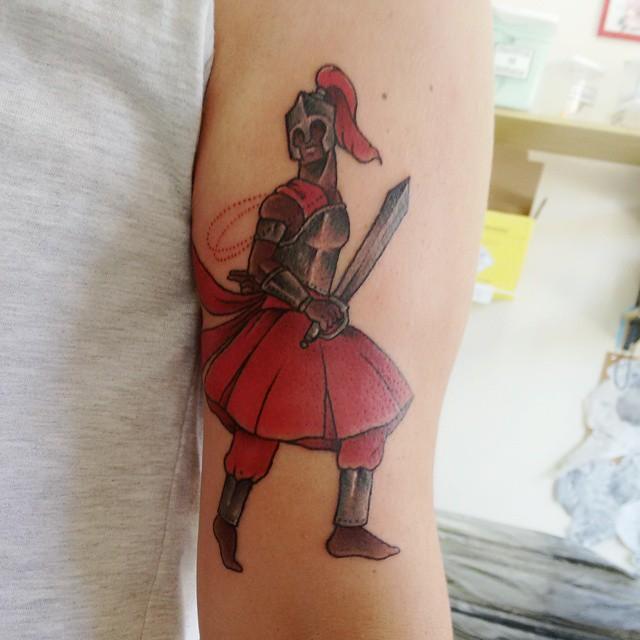 Picture 25 – Save sympathy!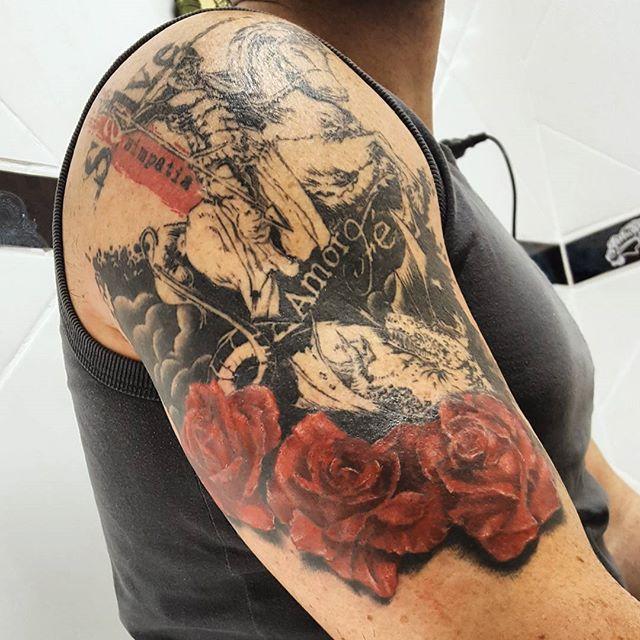 Image 26 – Another version of the English soldier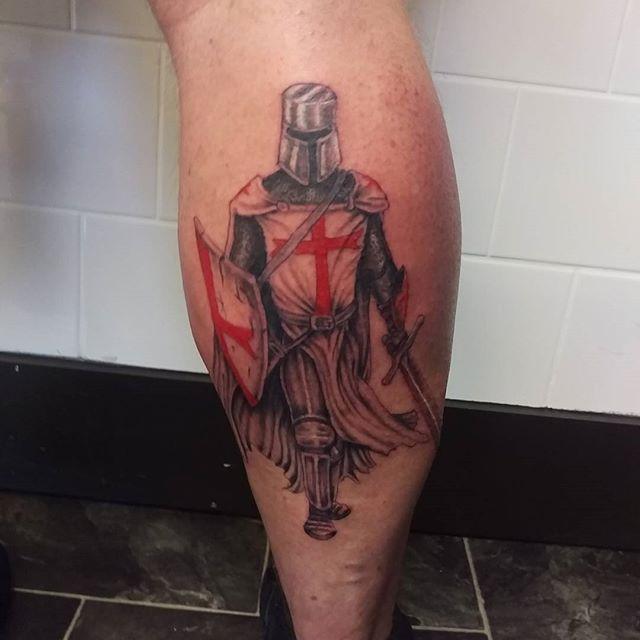 Image 27 – Saint George with non-continuous contours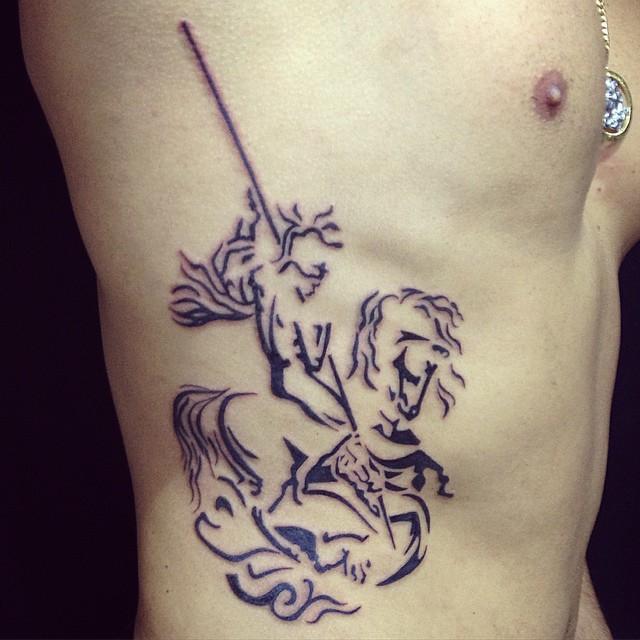 Image 28 – Tattoo of St. George monochromatic on the arm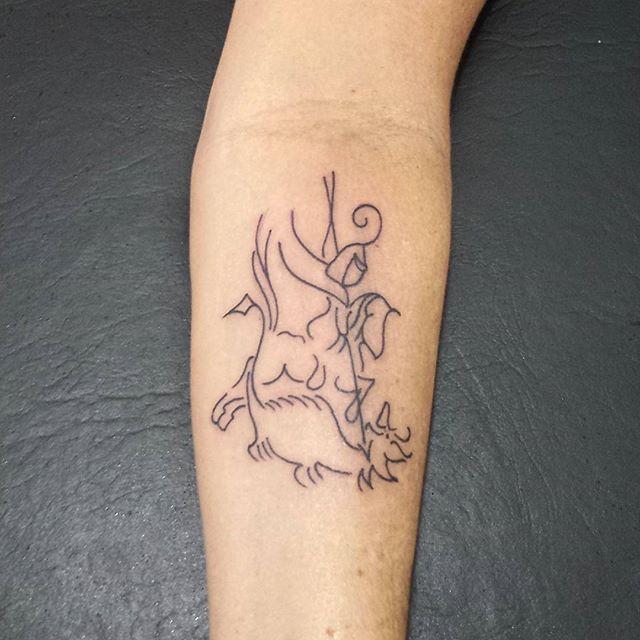 Picture 29 – The powerful sword of St. George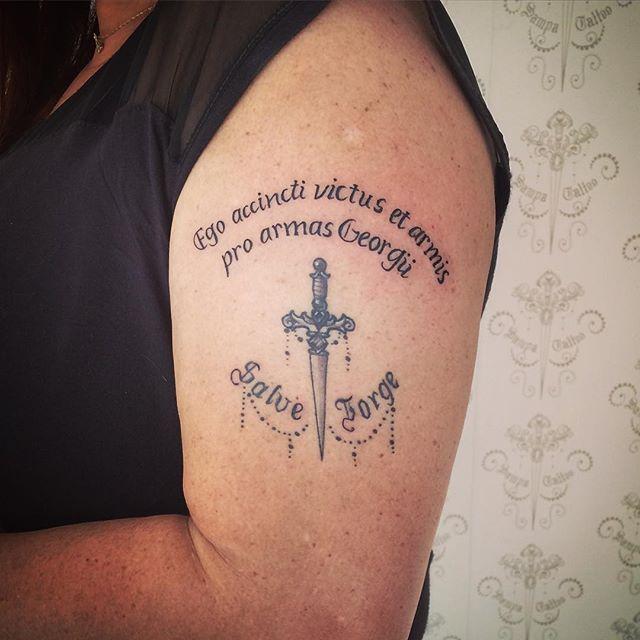 Picture 30 – Positive and negative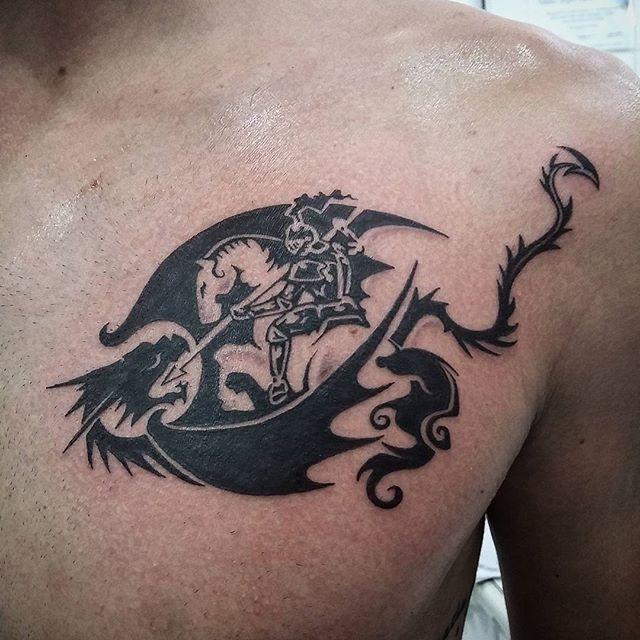 Image 31 – Defender of the faith in God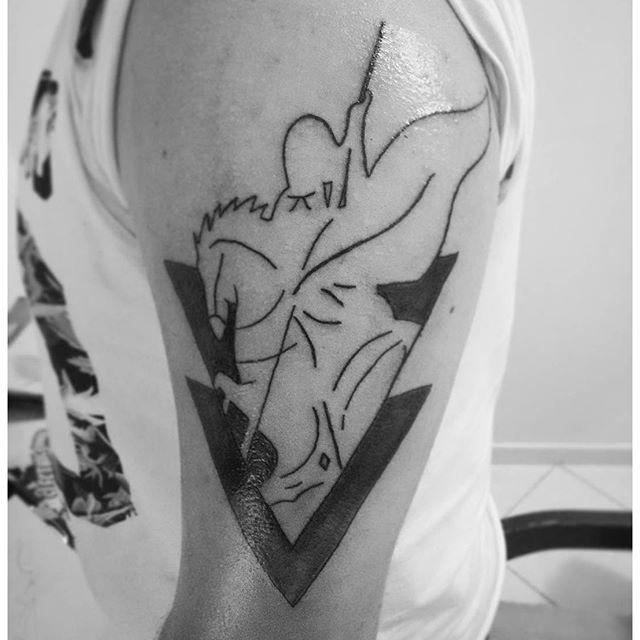 Picture 32 – Do you prefer a daring tattoo? Choose this template!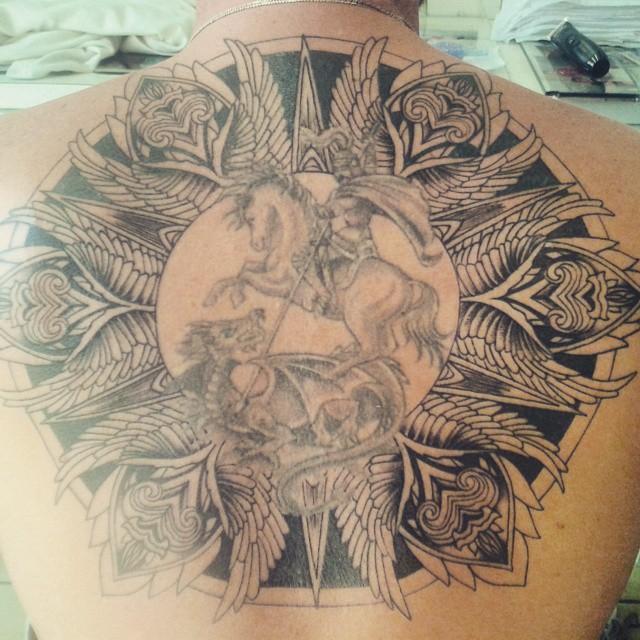 Image 33 – Include a version of the prayer to St. George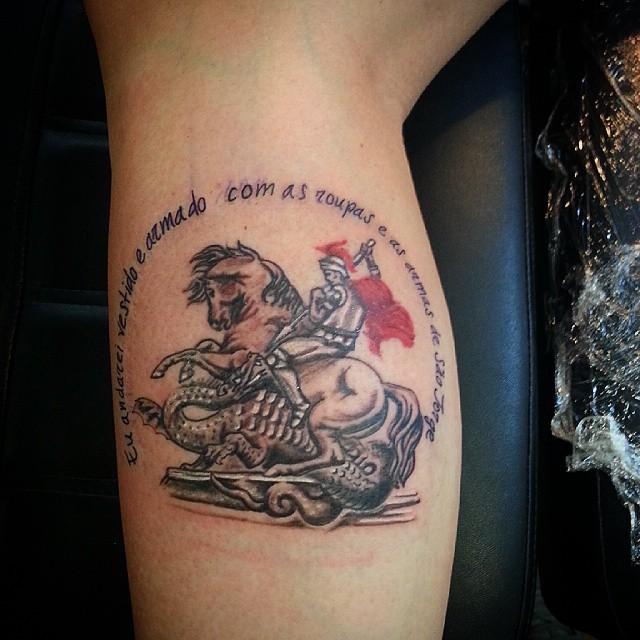 Image 34 – Remarkable, imposing and illustrious in the arm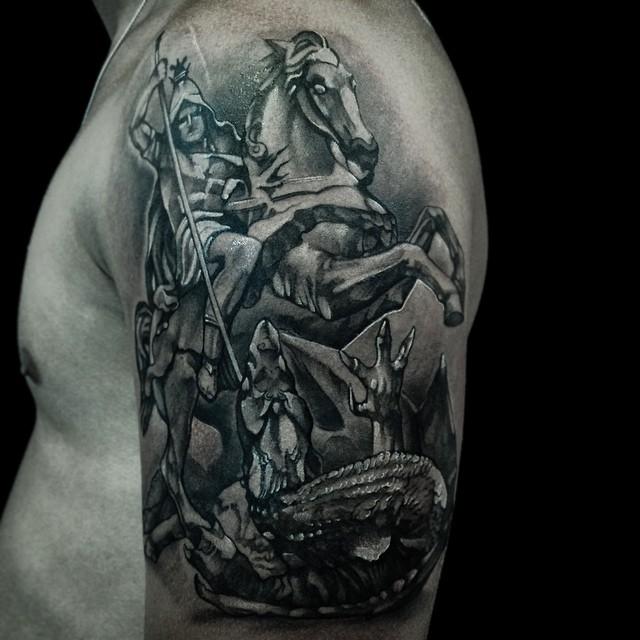 Picture 35 – Saint George in grays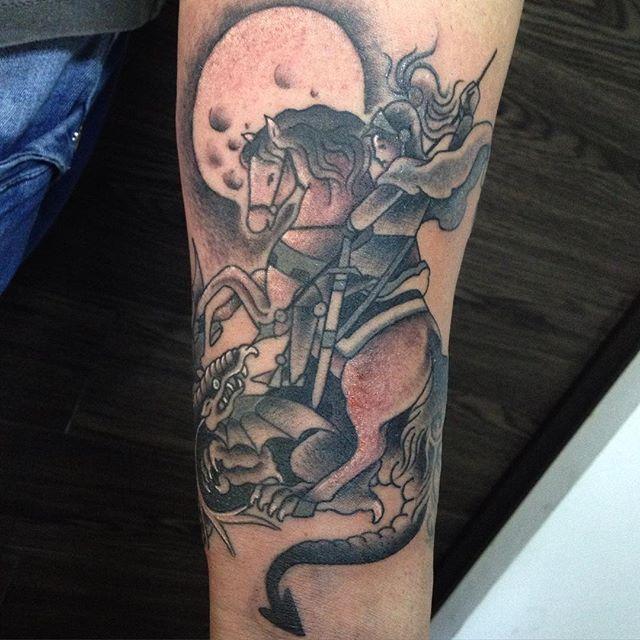 Picture 36 – Colorful, energetic and vibrant!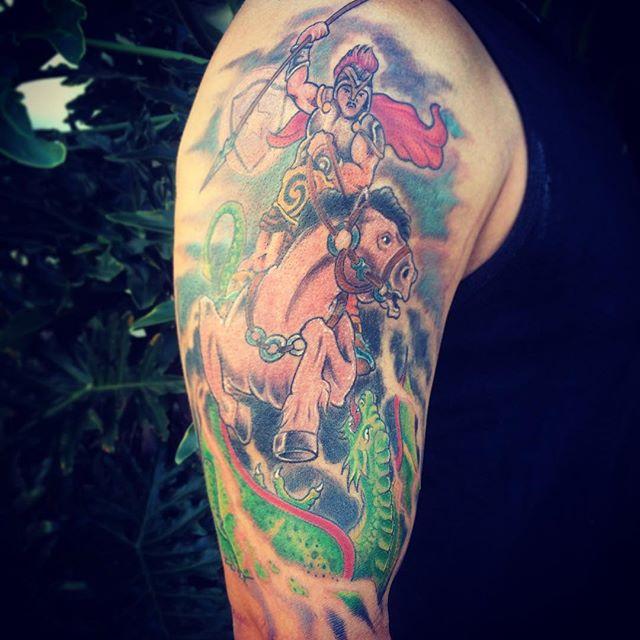 Image 37 – Use your imagination and create your favorite saint!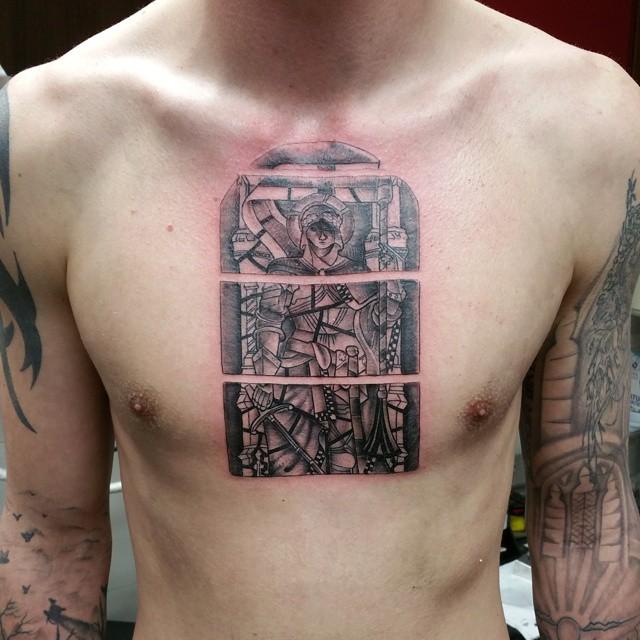 Picture 38 – Devoto à São Jorge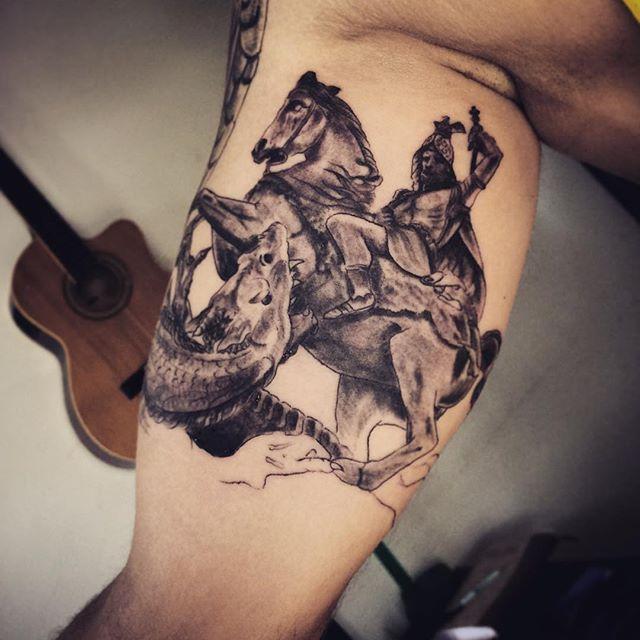 Picture 39 – Soul of warrior, not tired of fighting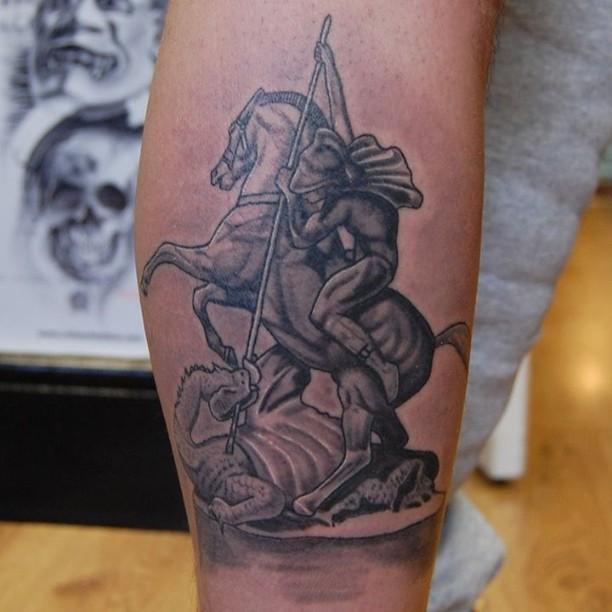 Picture 40 – Mounted on your horse, in the hand your spear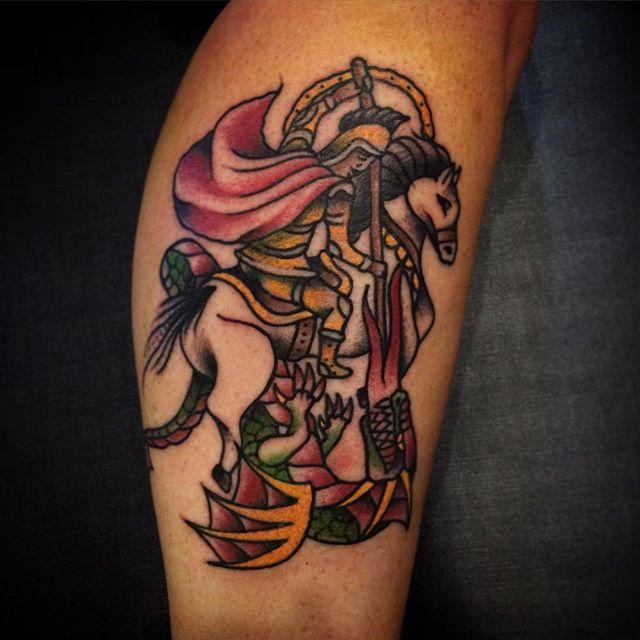 Image 41 – Incredible shadow effect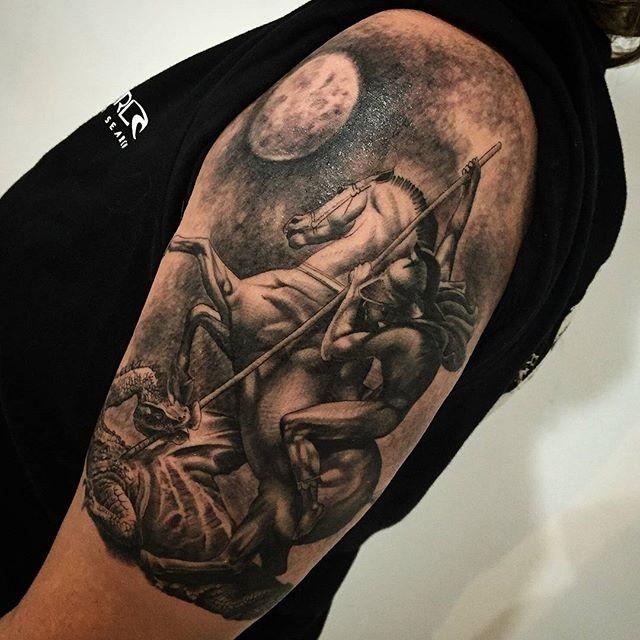 Picture 42 – Tattoo of Saint George on the back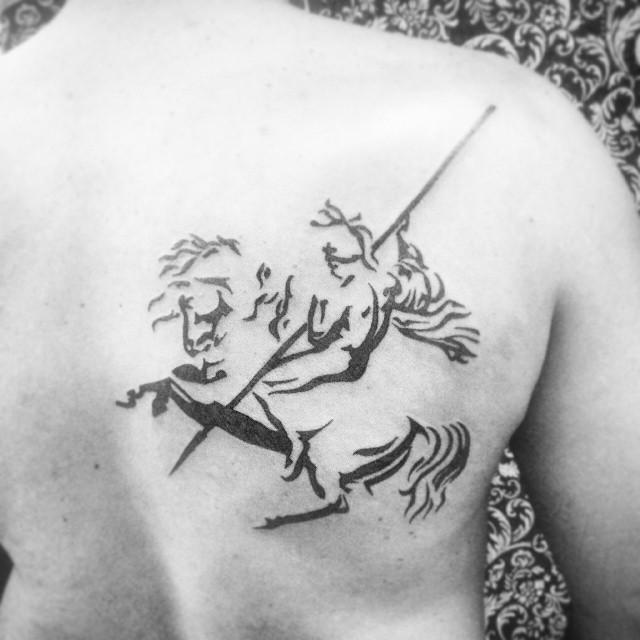 Picture 43 – More joy with the tones watercolors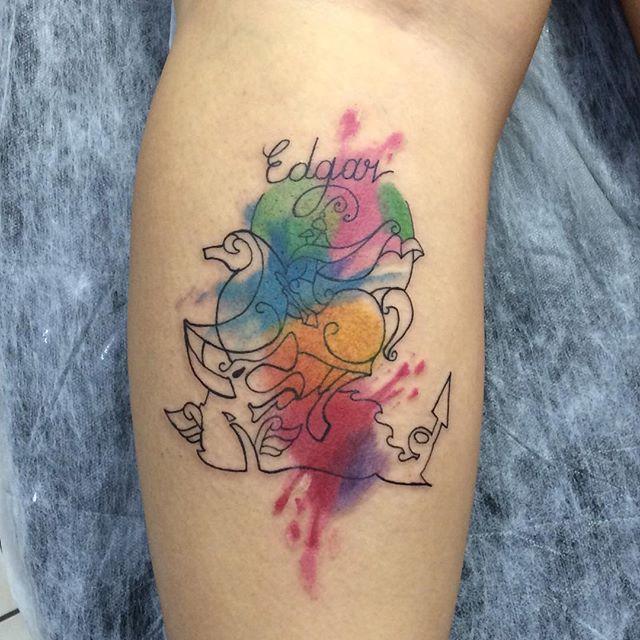 Image 44 – Highlight for the flag of England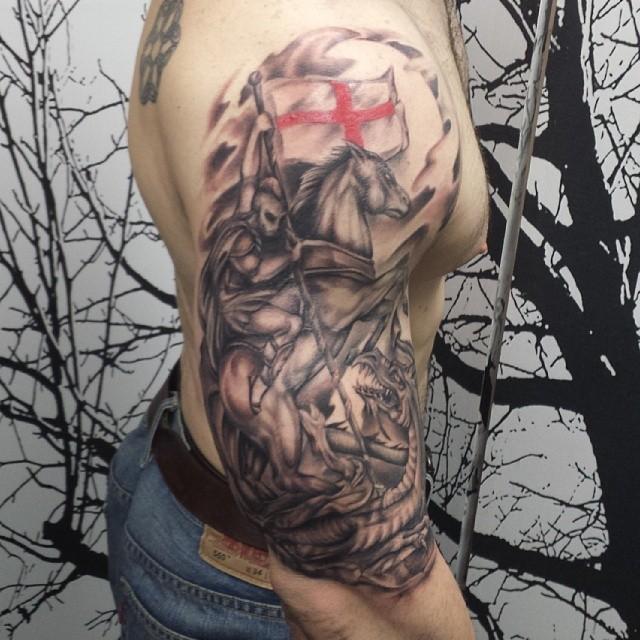 Image 45 – Colorful, vibrant and energetic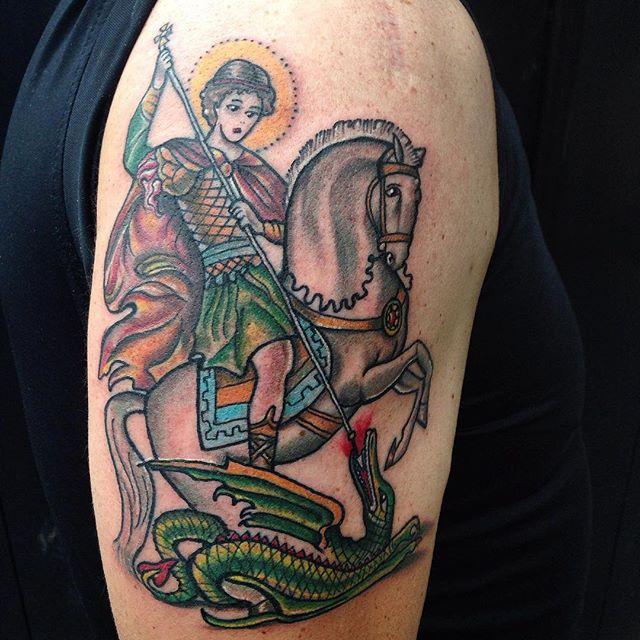 Image 46 – Bringing hope to the people!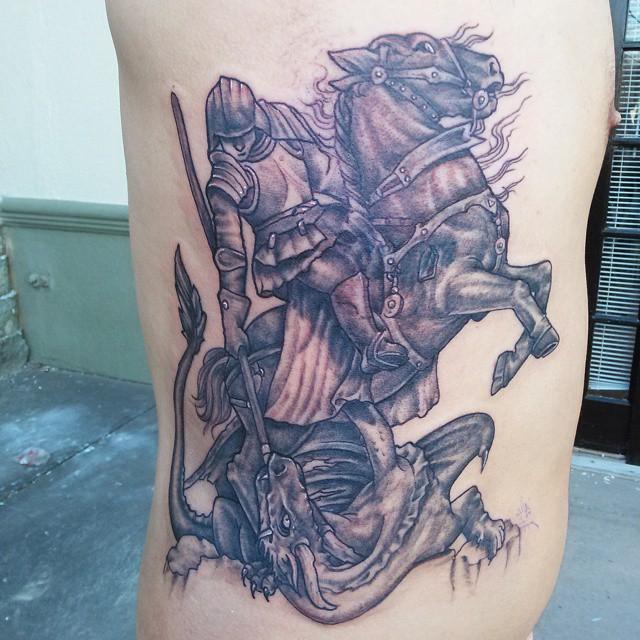 Picture 47 – A heart illuminated and precious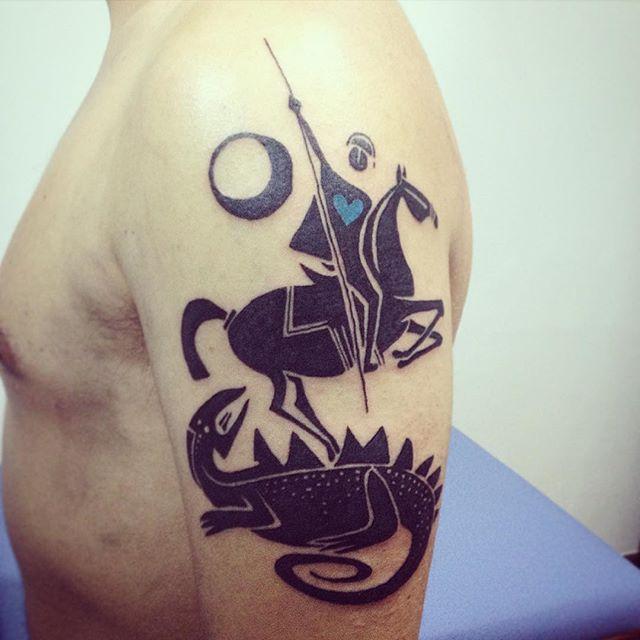 Image 48 – Saint George's tattoo on gray arm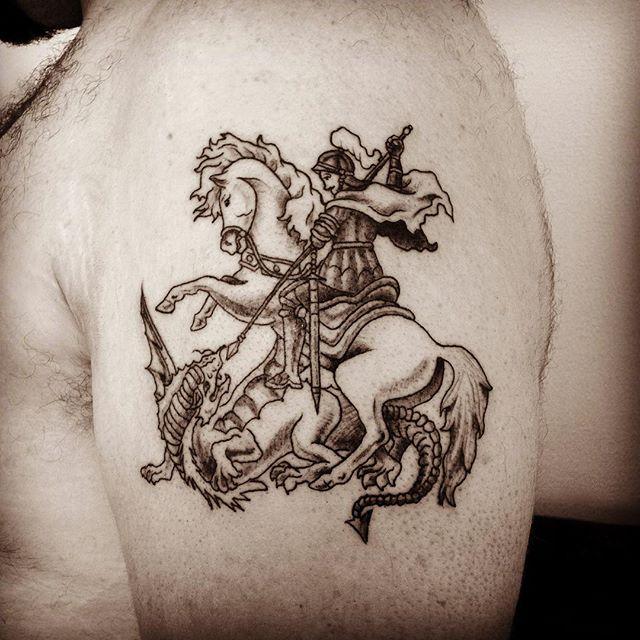 Picture 49 – The red color drops like a glove in the tattoo of São Jorge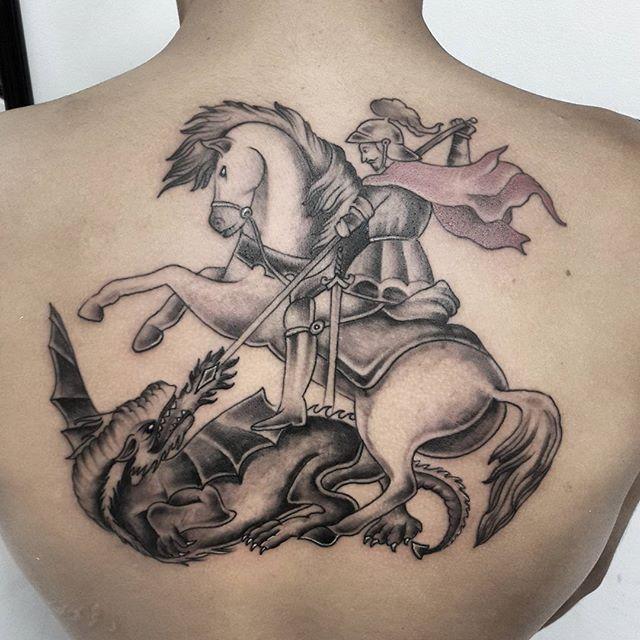 Picture 50 – The Christian Martyr