A tattoo design that you may be interested in is the hook tattoo. Although hook tattoos are not mainstream, but a popular tattoo. Hook tattoo designs are generally popular in the coastal region. Hook tattoos are worn by men and women. Hook tattoos come in a variety of styles, colors, sizes and designs. Hook tattoos are mostly shown alone but of course they can also be designed with other symbols and elements.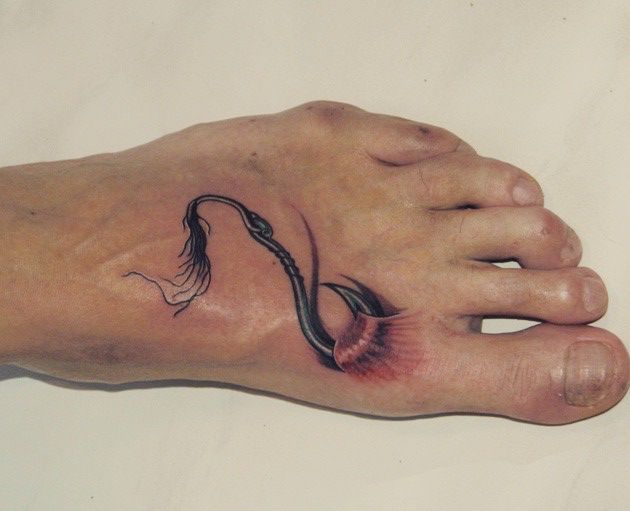 In this article we will talk about hook tattoo and hook tattoo designs. In addition, we will check the hook tattoo meanings and you will have the chance to get to know different hook tattoos below in the photos. I hope that at the end of this article you will be able to find the right one for yourself.
Hook tattoo meaning and symbolism
Anyone who is connected to the ocean can look like a hook tattoo. The Hook Tattoo became a popular choice for sailors and fishermen. Hook tattoos are more common in men, but women also wear such tattoos, of course. The hooks became even a symbolic symbol to a variety of Pacific cultures and civilizations. Hook tattoos come in a variety of different design other then your normal hooks, as you will see later.

Hook tattoos can be presented in a variety of different designs. Hook tattoos can be displayed as single hooks or maybe as three way hooks. Hook Tattoos are usually puncture of the skin coming in a variety of different sizes, therefore they can be almost designed anywhere on the body. When it comes to the meanings of hook tattoos, there are some hook tattoos that are mainly worn as decorative, some have symbolic values. Especially for those who wear Hawaiian hook tattoos. Below are the meanings behind the hook tattoo.
Good luck
Strength
prosperity
Safe passage
fertility
Life
imprisonment
structure

 

 
Hook Tattoo Designs
Hook tattoos can be depicted with something associated with the ocean. Such symbols and elements are the shark, dolphin, fish, lighthouse, anchor. Hook tattoos can also be designed with mermaids, octopuses, starfish or swordfish. The Hawaiian hook tattoo can be constructed with something from Hawaii. With so many different options, hopefully you'll be able to find the right one for you.

There are some important things you should keep in mind before choosing a hook tattoo, whether it is hook tattoo or any other tattoo. Make sure you take the time to do the tattoo research. Make sure you fully understand what your tattoo represents and what it stands for. Men and women opt for their tattoo, an impulse that they usually regret later and then shows no one else. If you are not sure, do not get tattooed. Give yourself time and then make the decision. If you feel that a hook tattoo is not for you, or you want to see more tattoos please feel free to follow the links below. Whatever you decide, thanks for your visit.