The first thing I can tell you the cherry blossom tree has a very big symbolic meaning in different cultures worldwide. It is a beautiful tree and it looks stunning with its flowers. Cherry blossom has been a very important symbol in Japanese culture for hundreds of years. As a tattoo, it is also very popular in this article, I will show you what the cherry blossom of meanings and will also tell you the story of cherry blossoms.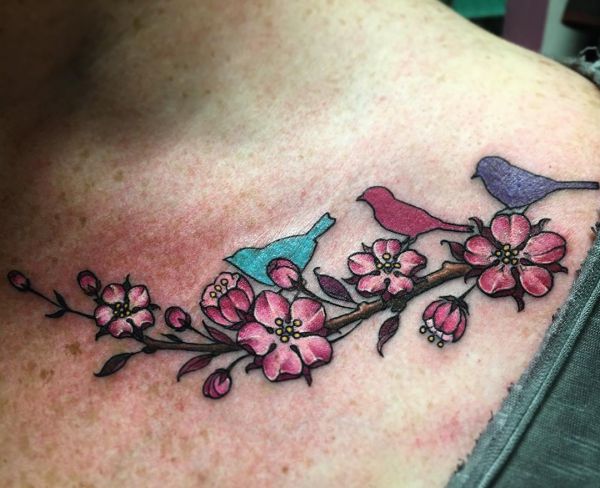 The history and meaning of cherry blossoms
Since the cherry blossom is also a symbol of friendship and joy for the Japanese, the government has offered in the course of years in history various cultures of cherry blossom trees in 1912, the United received 3000 cherry trees from the Japanese as a gift to the Alliance.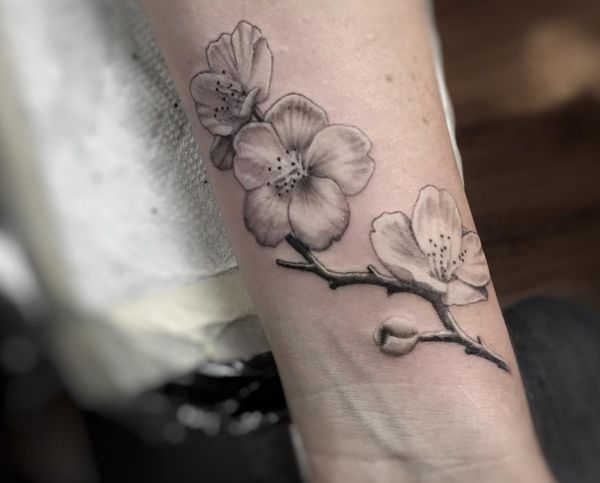 In addition to friendship and joyfulness, the cherry blossom tree is also considered a symbol of death. The cherry blossom has in time become a symbol of the Japanese who died for their land. It is also said that the cherry blossom heals the souls to relieve the deceased. At this time you will also find cherry blossoms on tombs and monuments in Japanese culture.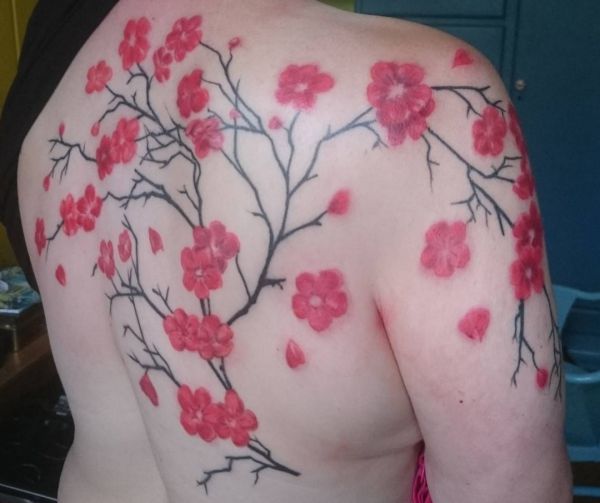 You can design the cherry blossom tree tattoo in different shapes and also add different elements or symbols. The cherry blossom tree tattoo is different from the cherry blossom tattoo. Cherry tree motifs are made with cherry tree blossoms and are usually pink and white, because unfortunately it is a bit difficult to use this tattoo is rather in pink with red shades designed.
Cherry Blossom Tattoo Meaning
Cherry Blossom Tattoo meanings are very different and also have different meanings, both positive and negative. But as I almost mention in every article, in the end, the tattoo does what you want below, so I listed some meanings so that you can see the different meanings.
peace
death
memory
love
Friendship
hope
renovation
New beginnings
gift
sexuality
love
Desire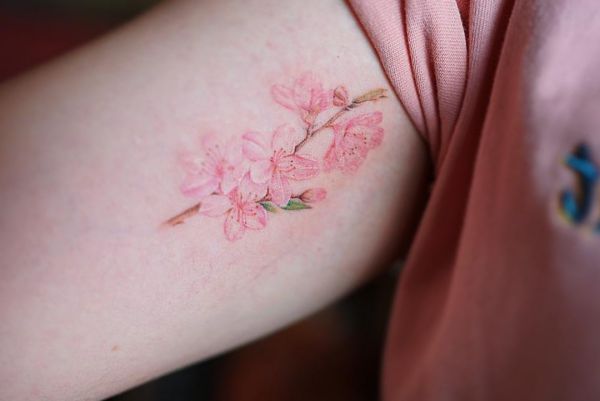 It is a good choice for women and men but most often women opt for this motive. Men are a bit more holding back. But if you think the Cherry Blossom or the Cherry Blossom Tree is not for you then take your time and have a look at our other articles. I also mention that one should not be premature with a tattoo they should investigate well so that they do not regret their decision in the end. A tattoo is not easy to remove and is not cheap. It has to last a lifetime, so it must be well considered. Thank you for reading until next time.