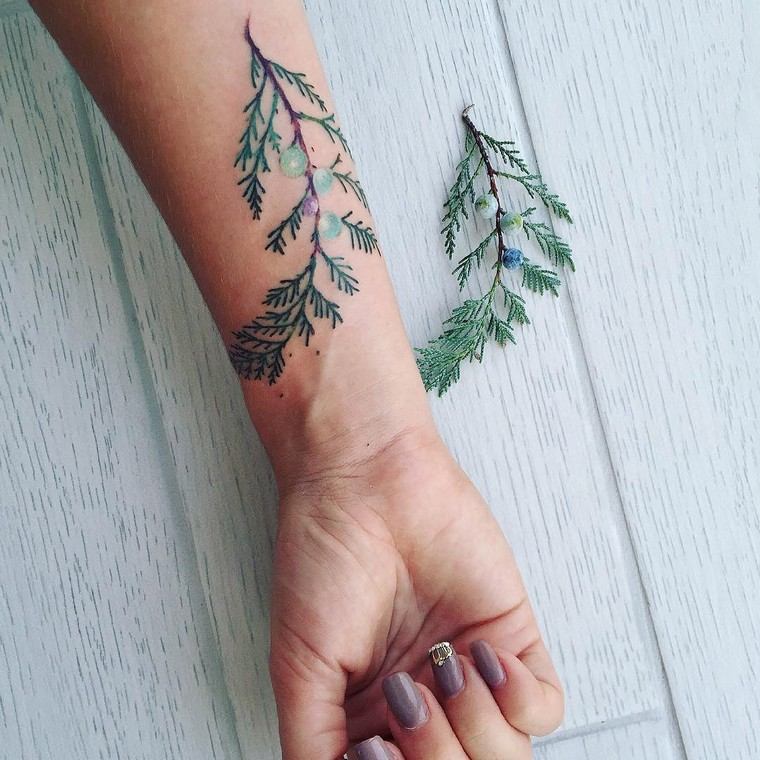 Today, we are interested in different ideas of original and elegant woman arm tattoo. Discover our selection of photos and find the tattoo that best fits your personality.
The arm is a visible body area. If you've decided on a permanent tattoo, then you have to think carefully which tattoo to choose .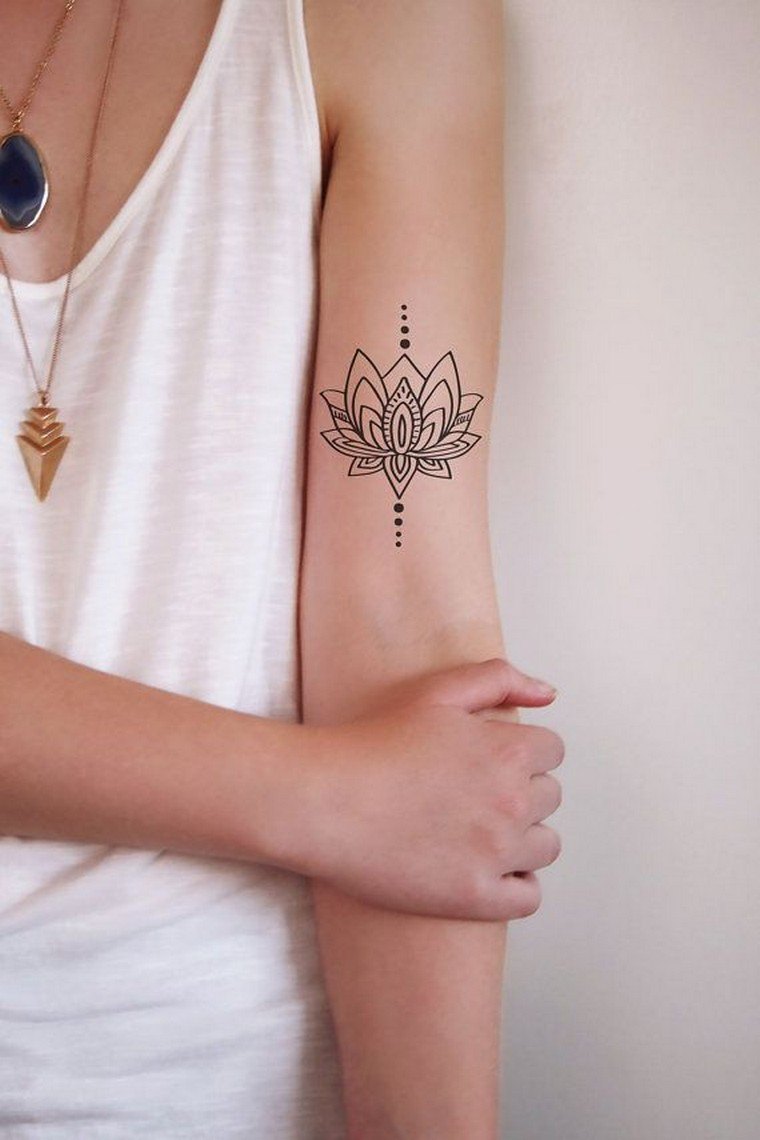 Woman's arm tattoo – a visible body area
In summer, you wear light and sleeveless. This means that the arm tattoo is almost always visible in the summer, and much less in the winter. This area of ​​the body is important and here is why choosing your tattoo is important to be comfortable.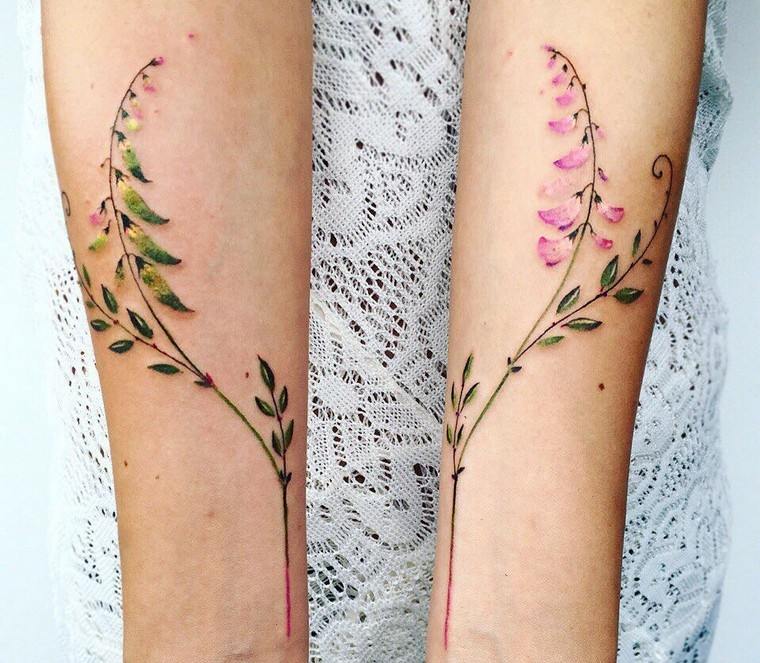 Woman's arm tattoo in 20 ideas to inspire you
If this is your first tattoo, our advice is to choose a small and discreet. The idea of ​​the tattoo is to express your personality, but also to beautify your arm. We opt for a geometric and abstract tattoo or for a tattoo flower and delicate. Normally, the skin of the inside of the arm is soft.
It is sure that you already have a tattoo idea in mind. Take a pen or pencil and a sheet of paper and draw the tattoo as you imagine yourself. It's the best way to choose and design your own original and personalized tattoo.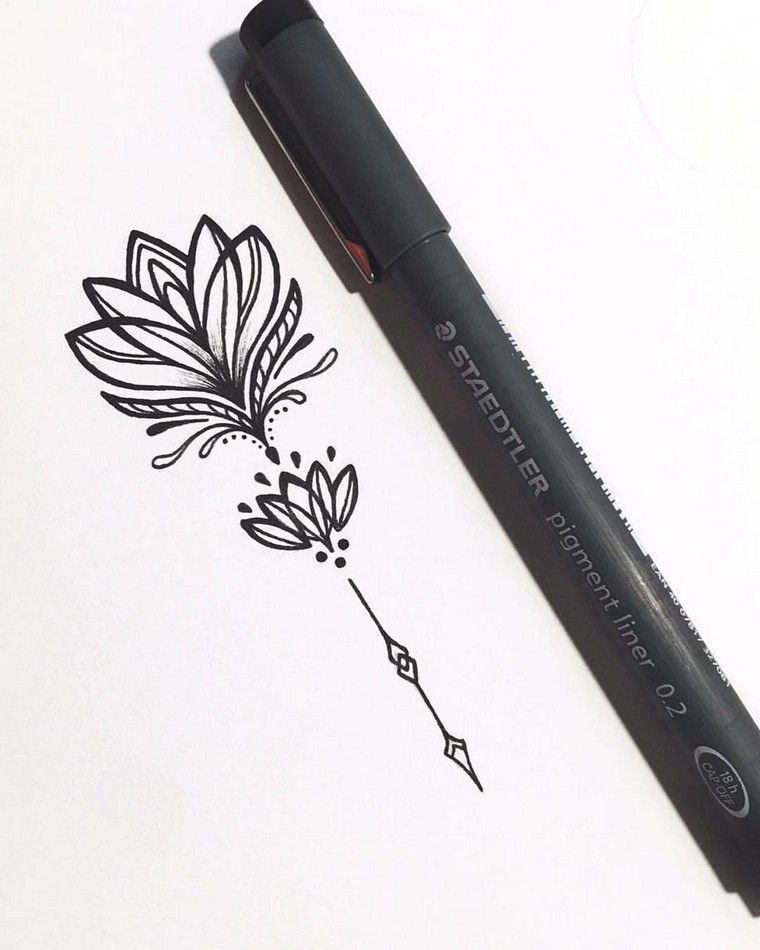 Tattoo arm woman flower – beautiful and soft perfect for a first tattoo arm woman
The flowers – sweet and delicate … Ideal for a woman arm tattoo! You have a choice of over a thousand different species of flowers and plants. We particularly like the works of the artist of Pis Saro *. His work is fine is very detailed. All her plant tattoos have been colored and get as close as possible to real flowers. Exceptional!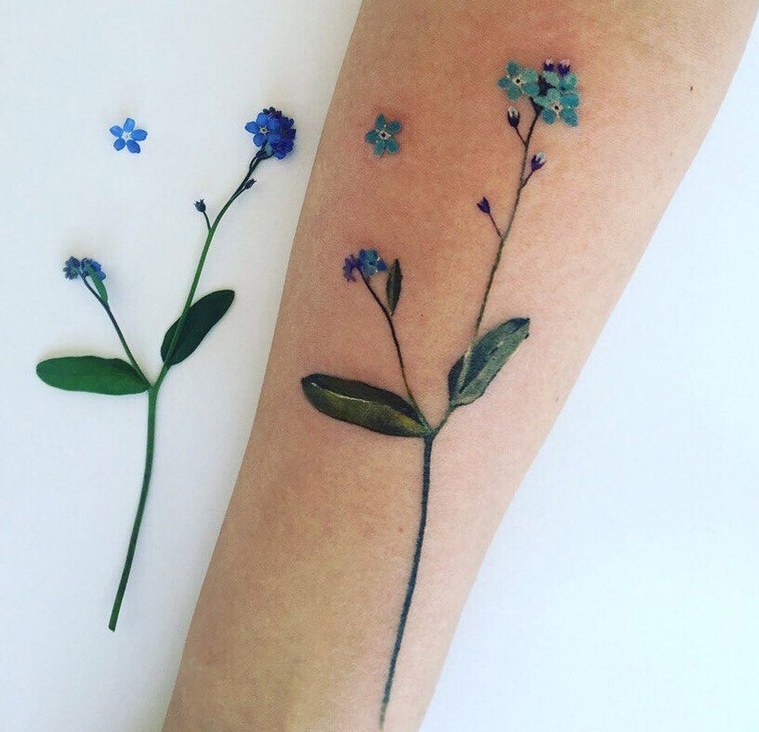 Geometric and / or abstract woman arm tattoo
The geometric tattoo is ideal for both men and women. It is also very trendy and really stylish for its minimalist side. Triangle, circle or square – it's really stylish!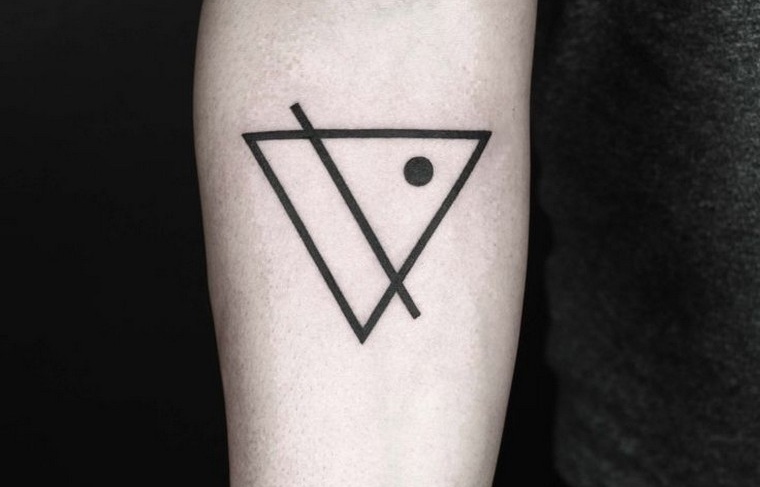 Art and geometry are two of your passions? So this geometric arm tattoo is for you: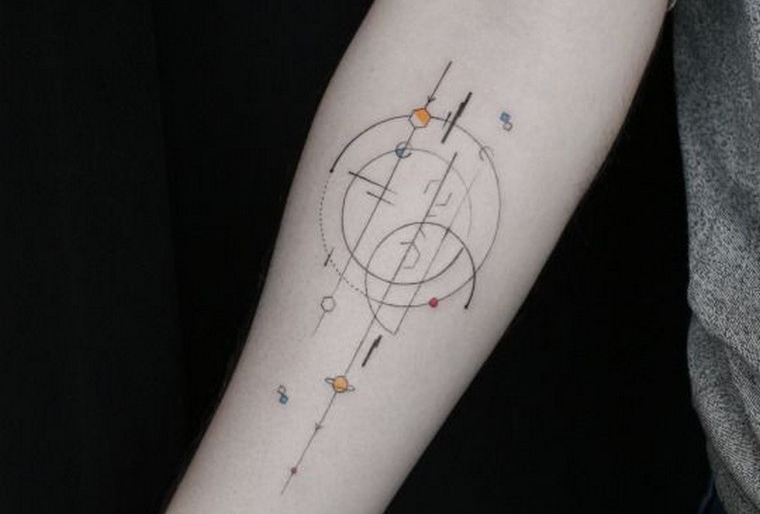 A triangle tattoo? Why not ! Do you know that the triangle means? The triangle has different meanings depending on its orientation. A triangle positioned upwards? This triangle is a symbol of Mars, male strength and dynamism. Oriented upside down, it is associated with feminine strength, motherhood and mother-child love. Usually, the triangle is a symbol of the illuminated.

Tattoo inspired by the beauty of nature – mountain, forest, tree
Do you like nature ? The mountain tattoo is one of our favorites. The mountain represents wisdom, stability, sustainability, but also the beauty of eternal and immense nature. Discreet and elegant, here is a really cool arm tattoo idea.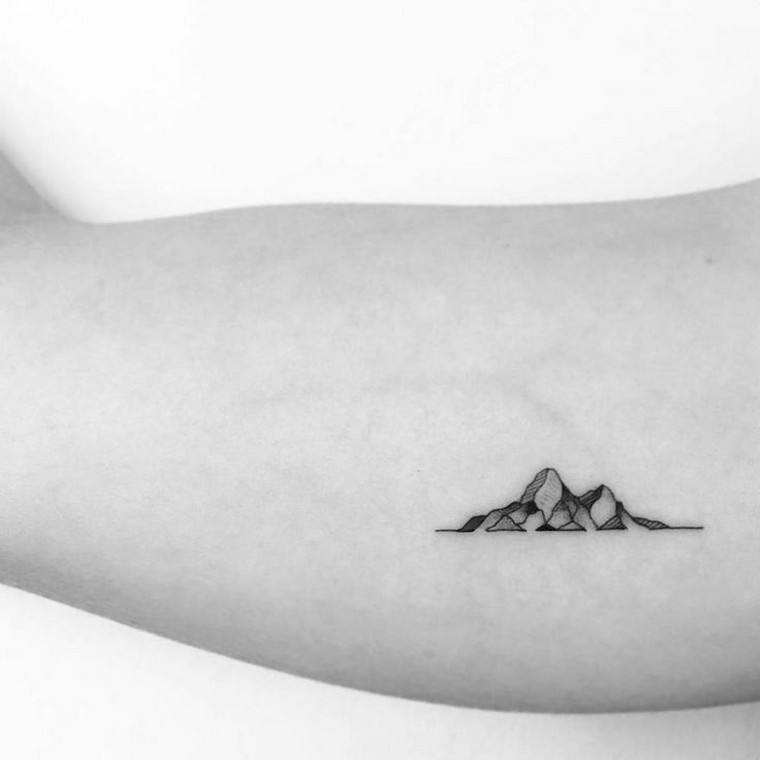 It is also possible to combine geometric tattoo and mountain tattoo. Here's how :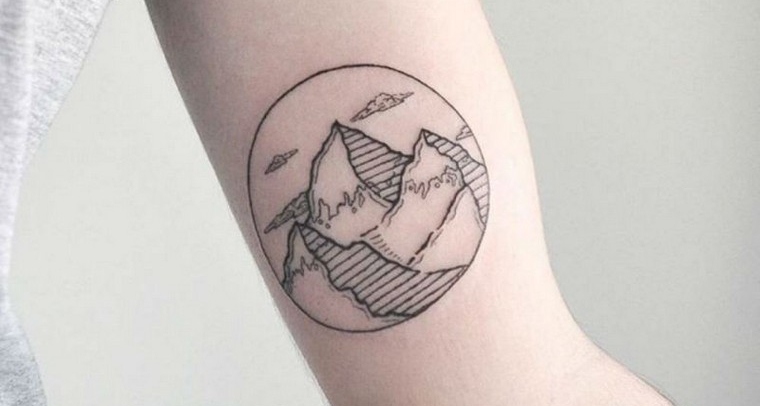 Tree woman arm tattoo – a good idea for those who love nature ..!
A tree tattoo ? The tree is a symbol rich in meanings. Each tree corresponds to a different meaning. The laurel symbolizes glory and peace, for example. Pine represents life and sustainability. And the birch is associated with the sky and the immense universe. A tree with roots represents wisdom, loyalty, stability.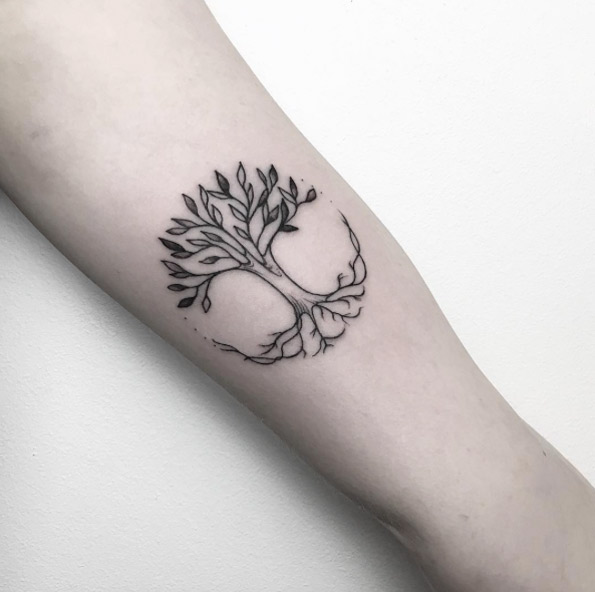 You will see that the tree tattoo is so cool and who knows, maybe you will tattoo a whole forest! Look how beautiful it is: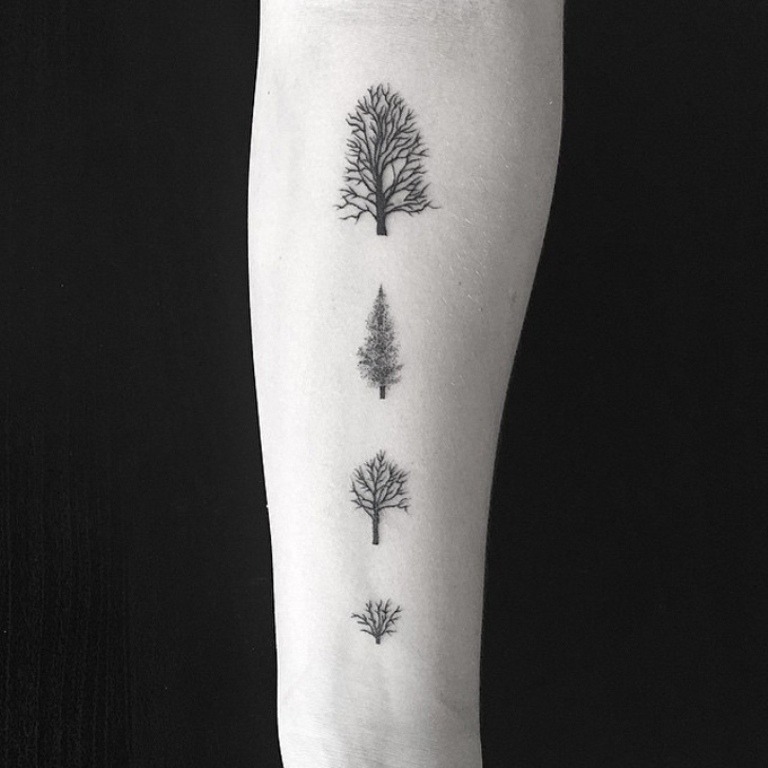 Tattooing a friendly animal is another possibility for a woman's arm tattoo. The lion, the king of the animal world, symbolizes power and strength. The giraffe, the highest animal, symbolizes wisdom. The elephant, a highly respected animal in many different cultures, symbolizes intelligence, sustainability, strength, honor, responsibility. And the wolf, he really has a lot of meanings. In the legends and myths of many cultures he is either revered or he represents a demonic character who wants to destroy the Earth. If you want to know more about the meaning of the tattoo wolf, we invite you to consult our recent article on the subject.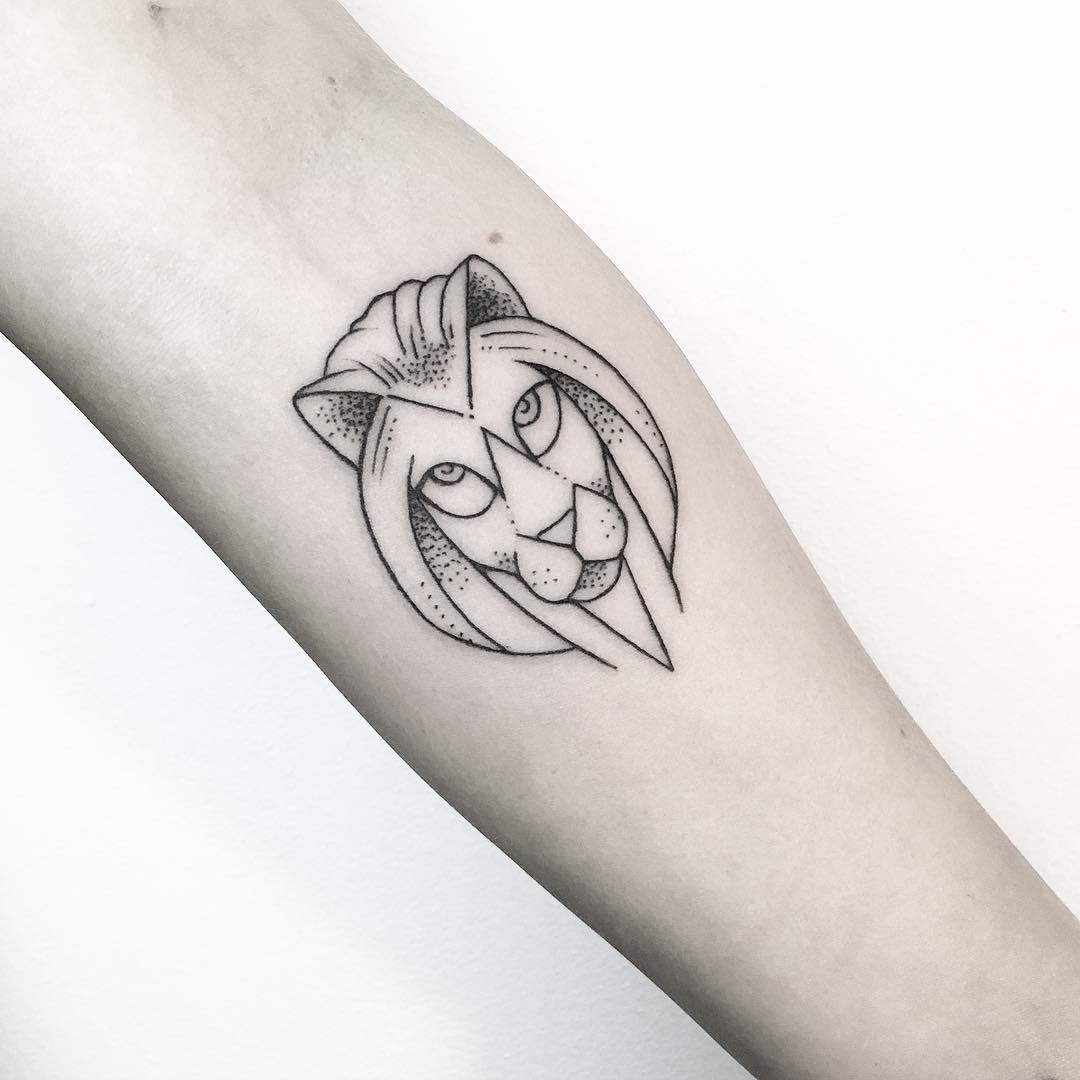 Lotus tattoo – one of the big trends tattoo arm woman
The lotus is a pretty flower that makes a beautiful woman's arm tattoo. But what does it mean? In different cultures, the meanings vary. For the ancient Egyptians, he had two species of lotus: white lotus and blue lotus. Later, the pink lotus appears too. In Egyptian culture, the lotus was associated with rebirth and the Sun God. The lotus was also the symbol that united the two kingdoms of Egypt.
In Buddhism, the lotus is associated with the purification of the spirit – similar to rebirth. He was also a symbol of fidelity.
A shocking event has happened to you and you feel like changing? Make yourself a lotus tattoo to mark this life-changing event!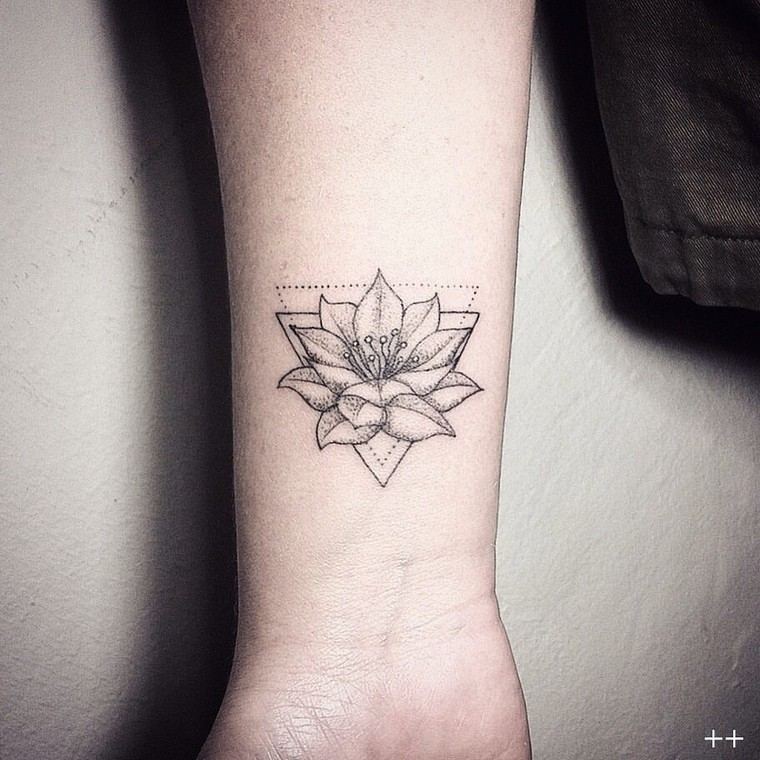 Tattoo arm woman pink
The pink tattoo is a classic. The rose symbolizes love, passion, but also blood and strong feelings. She is a flower with thorns to protect herself. It is therefore logical that the rose is both a flower that represents softness, but also safety. The rose is a sweet flower, but dangerous …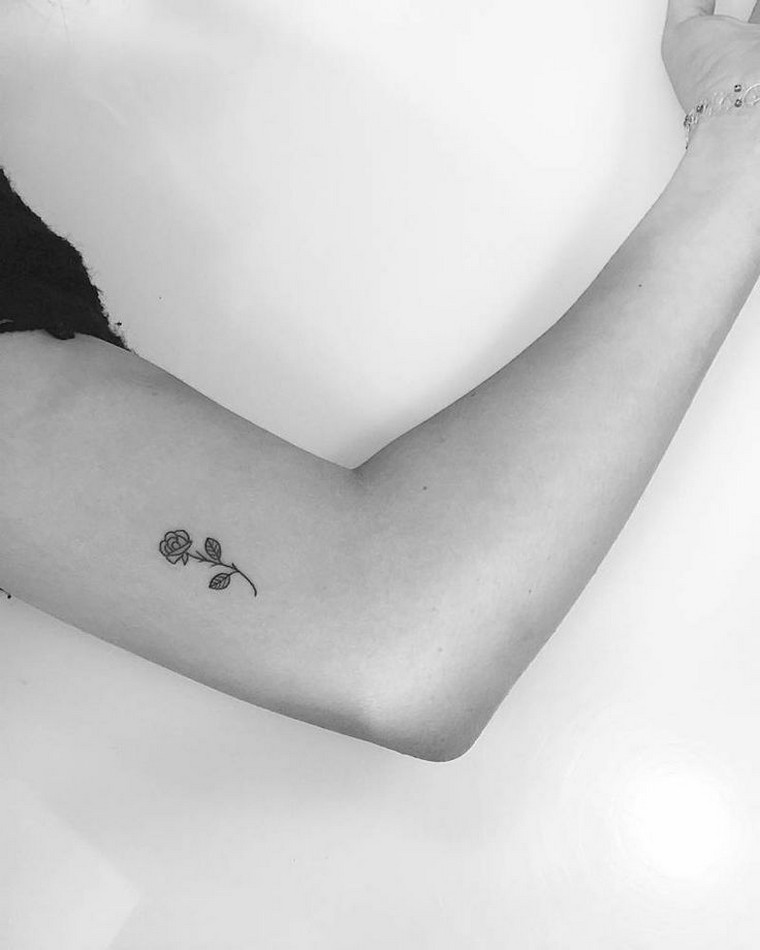 Tattoo by Pis Saro – unbelievable !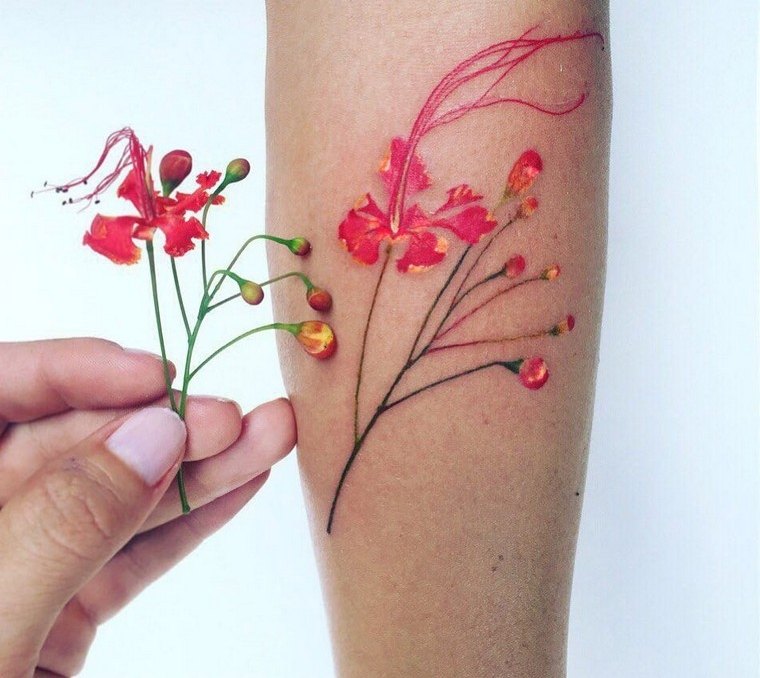 Tattoos arrive in Europe quite late with sailors. Here's why, tattooing has long been associated with sailors, and later, criminals. To tattoo a ship or a small boat is then a great classic that does honor to the sailors, thanks to which today the tattoo is present in Western countries. Here is a minimalist arm ship tattoo idea: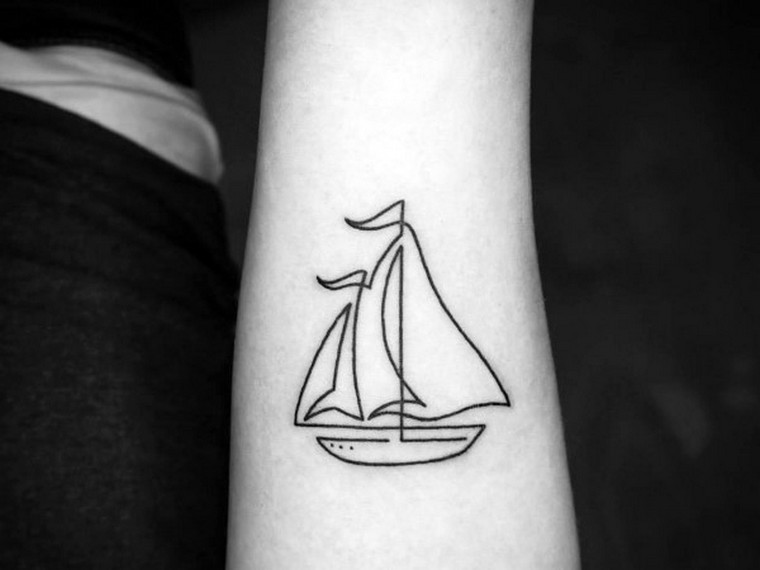 There are really a lot of women's arm tattoo options. To tattoo something means to wear it forever. Think about what made you get tattooed. Is it love or something that happened to you? Answering this simple question will make your choice a lot easier. And then, do not forget the aesthetic side. Choosing a beautiful tattoo is important to feel beautiful and comfortable with.