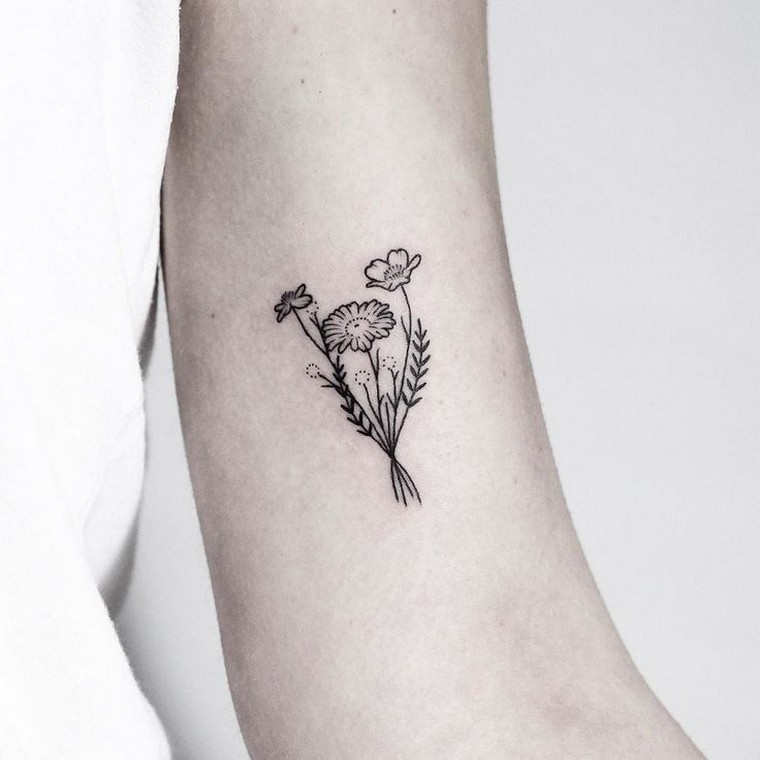 Fancy a tattoo arm or tattoo forearm? This visible part of the body, especially in summer, is a place often chosen by the future owners of tattoos. Here's why, we've selected for you some of our favorite arm tattoo ideas.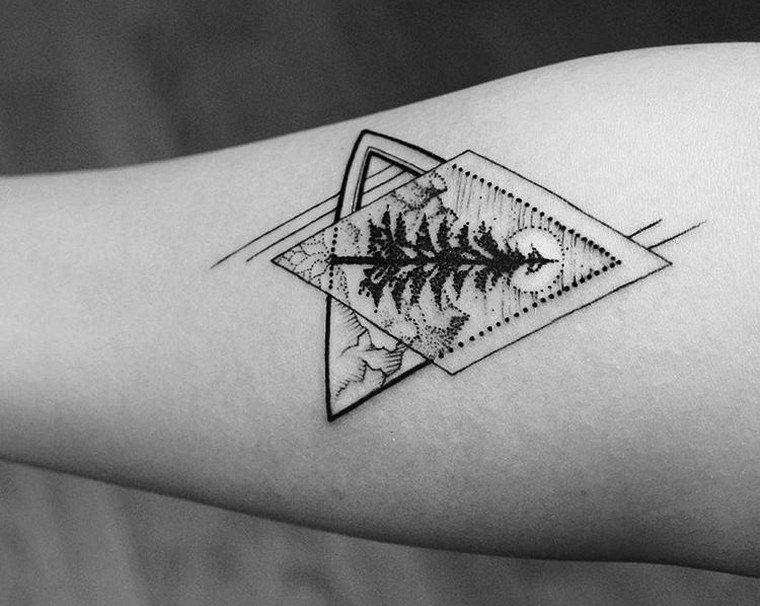 Tattoo arm and tattoo forearm: ideas for an original tattoo
Is this your first permanent tattoo? Great ! If the idea of ​​making you a stylish tattoo arm or forearm, this article is for you. You will find ideas for original man and woman tattoos modern and very stylized. Tree tattoo, geometric tattoo, couple tattoo, flower tattoo, minimalist tattoo … There is something for everyone!

The first step to choosing your tattoo arm or forearm
To choose your tattoo arm or forearm, you must first think about how much you want it to be visible. The answer to this question will already give you an idea of size of your future tattoo. If you do not have much experience and the art of tattooing is new to you, we advise you to start with a small discreet tattoo. You will get used to it easily and then you can opt for a bigger tattoo. Start step by step …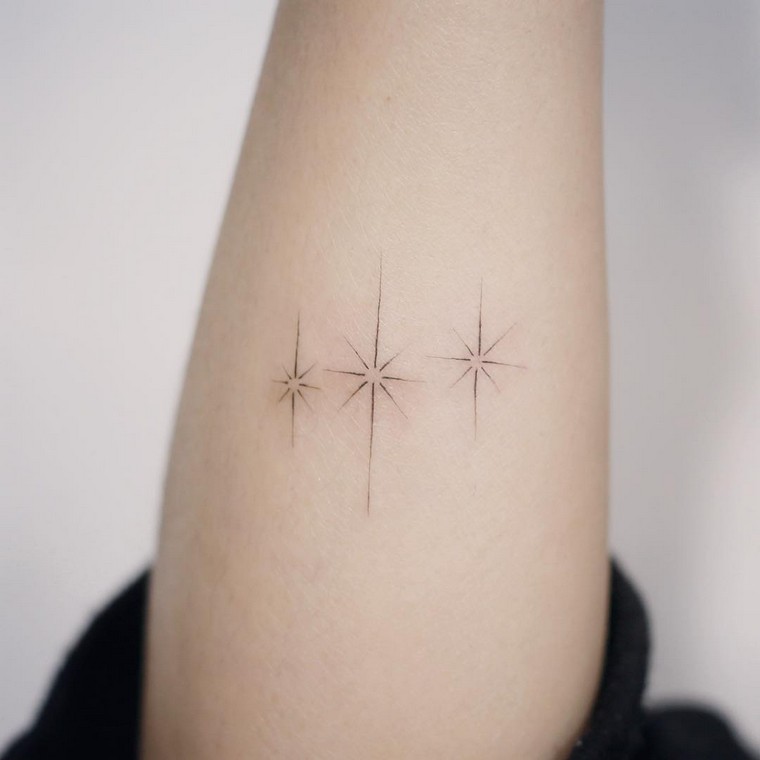 The second step to choose your tattoo arm or forearm
The size of your chosen tattoo, now it is necessary to choose the motive, the drawing and possibly, the colors. You can do it in two ways. The first is to think about the reason that motivated you to get tattooed. Was it an event that caused you? Is it love for your partner? Or, is it simply the aesthetic side of the tattoo that you like?
The second stage is in fact the logical continuation of the first. You know the origin of your motivation to get tattooed, so you already have an idea what tattoo will match your expectations.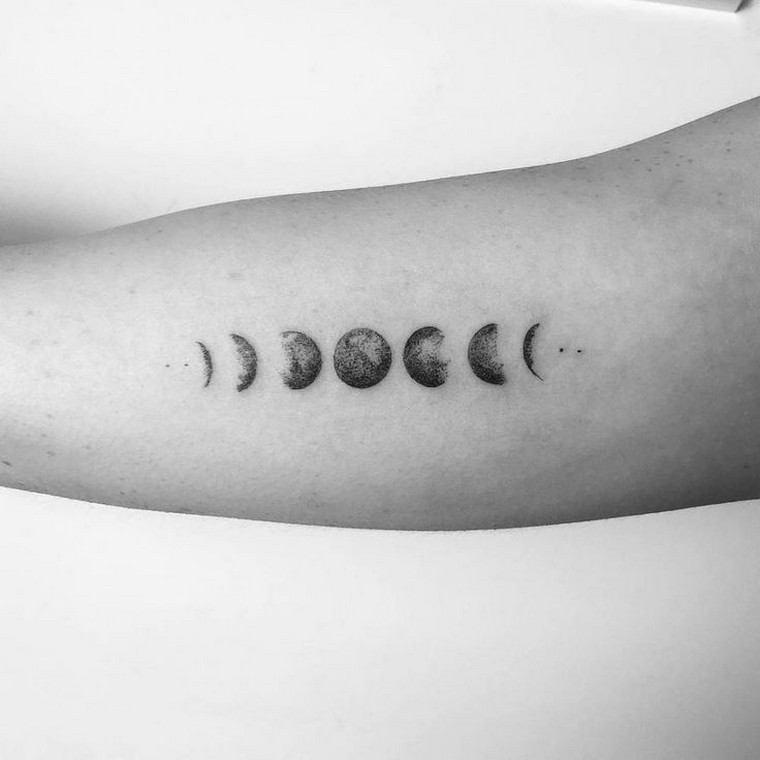 Arm tattoo idea, phases of the Moon
Choose your arm or arm tattoo according to your passions and tastes
What are your passions ? Is it music, literature, astronomy, visual arts, cinema or hiking? We all have passions and a list of things we like. If cinema is your passion, why not have a camera tattooed? Do you like astronomy? Awesome ! We love planet tattoos, Moon and Earth. If you like architecture and contemporary design, the geometric tattoo is then for you.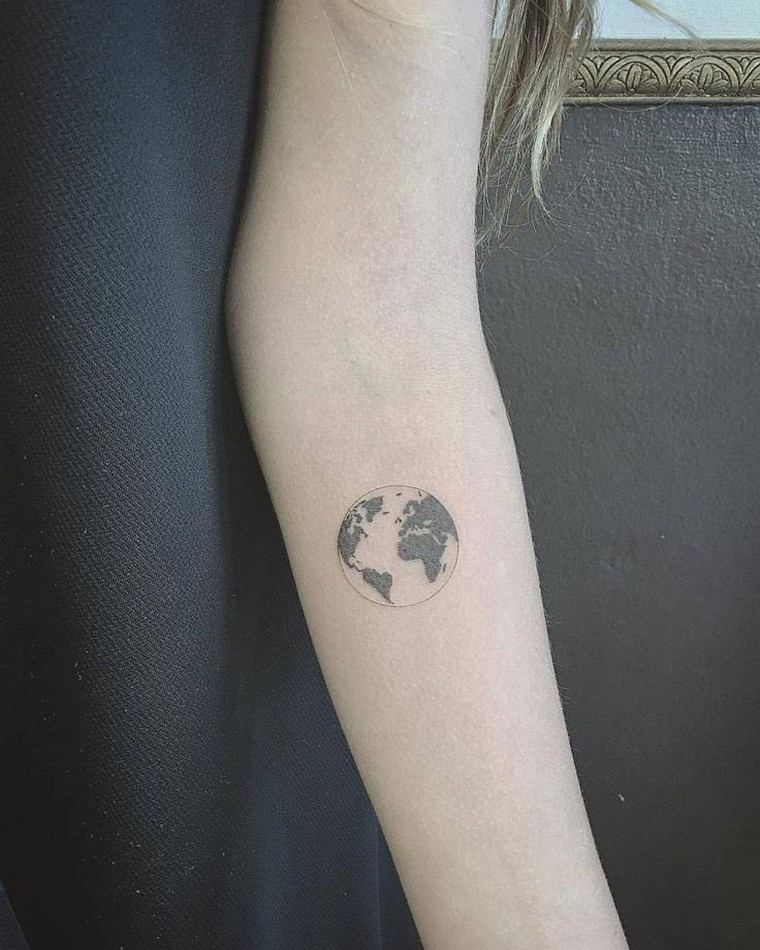 Choosing your arm tattoo according to its symbolic and history
Every drawing, every sign has a particular symbolism. Even before the invention of paper and writing, symbols were strongly present in people's lives. One communicated and expressed his emotions with symbols. Therefore, tattooing is much more than just a "drawing". Arrived in Europe rather late with sailors, tattoos were long reserved for sailors and criminals. Even today, in many countries, tattooing is always a way of showing one's gang membership and hierarchical position. And even sometimes, if you're really a professional criminal, the number of people killed …
But do not be afraid! Times have changed and nowadays, tattooing is simply seen as an original aesthetic element. We see more and more people who wear pretty tattoos. Even some people love them so much that they make a new tattoo every two months! Many tattoo artists who are passionate about their profession say:
"Once you start getting a tattoo, you can not stop!"
Of course, everything depends on your own desires!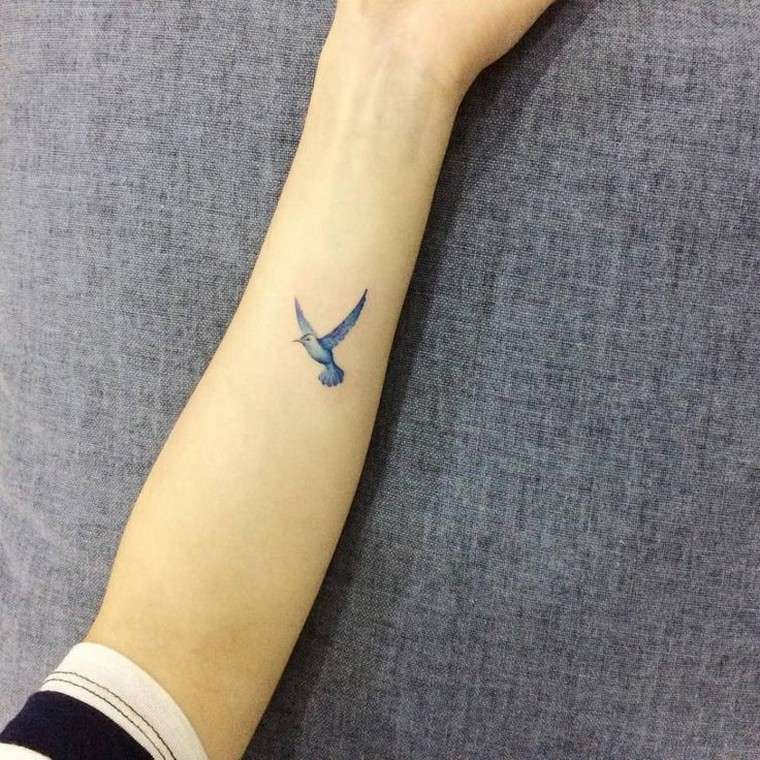 And now discover the rest of our gallery of ideas from
stylish arm and arm tattoo,
as well as some information on their meanings.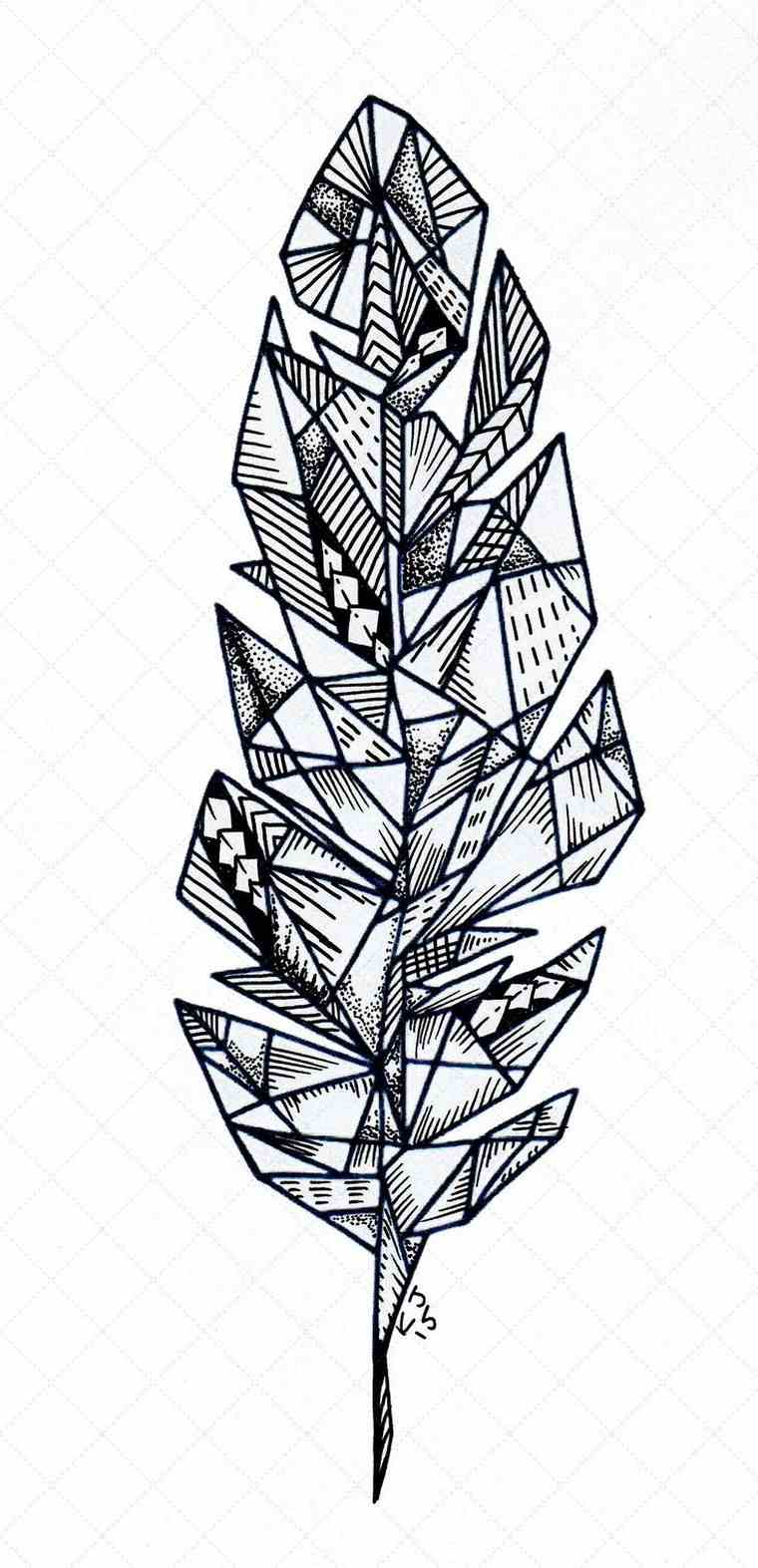 Tattoo ideas for lovers
What's more beautiful than love? Eternal love ! A long time ago, marriage was part of the life of every young man and every young woman. Nowadays, marriage is a choice. Some people love the idea of ​​having a nice ceremony with their family and best friends, others prefer to avoid it. And there is also another kind of person in love … Cellular who wants to be tattooed something that will always make them think of their beloved or beloved. An alliance for life ! Below you will find three of our favorite tattoo lover ideas.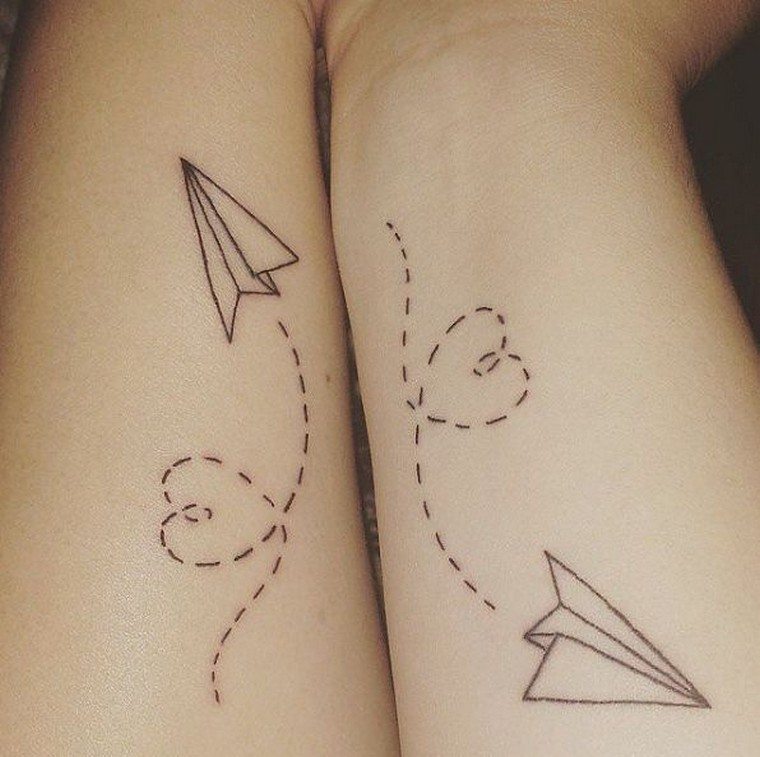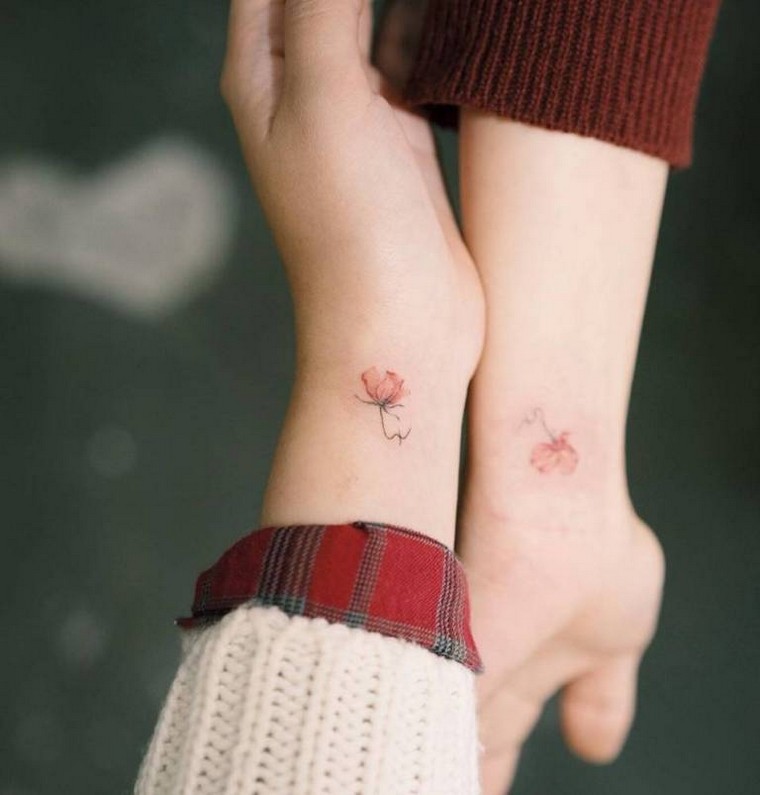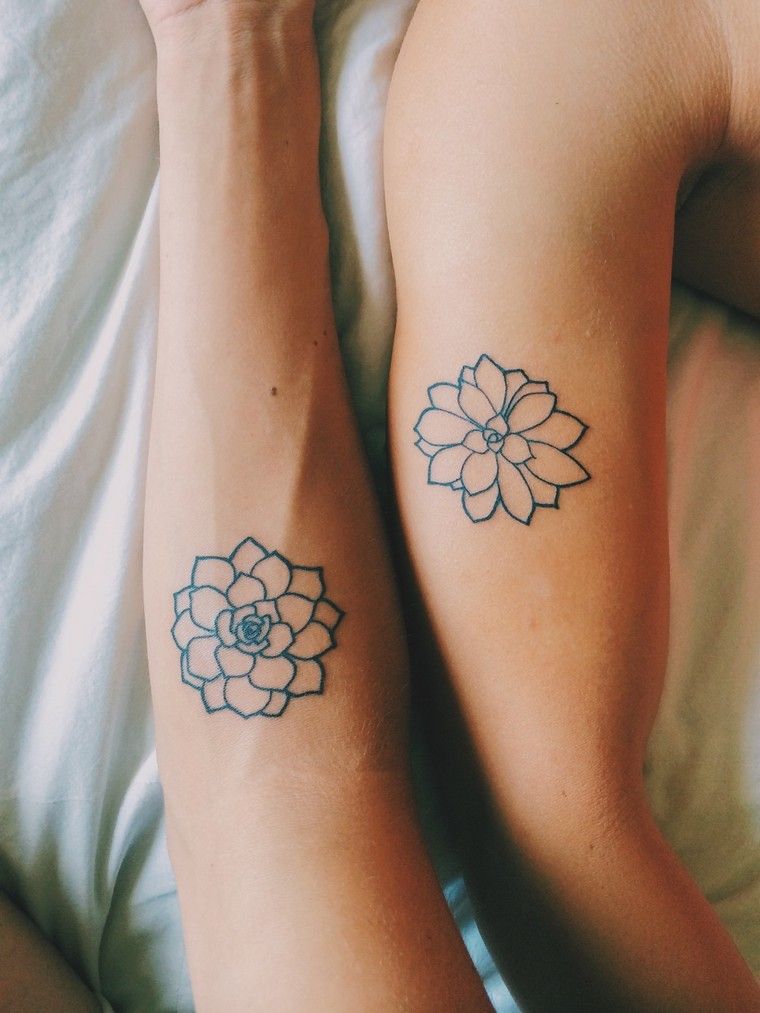 The big trend in modern tattoo: geometric tattoos and 3D tattoos
One of the latest trends in design and tattooing is the desired 3D effect. We love it for its very modern and sophisticated side. If you too, you like it, you have the chance. This type of tattoo takes much less time to be realized than a very detailed tattoo, for example. Geometric and 3D tattoos are mostly composed of straight lines. Below you will find our three favorite geometric tattoo ideas.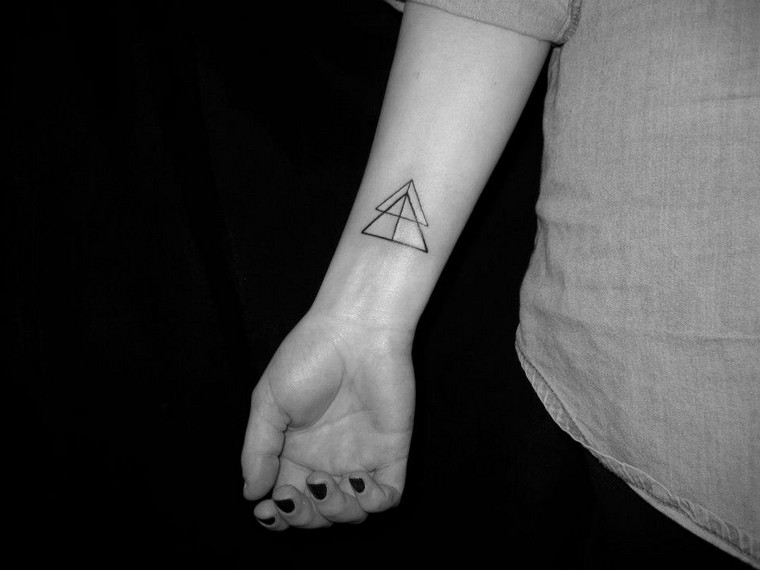 A unicorn tattoo in 3D version? Awesome !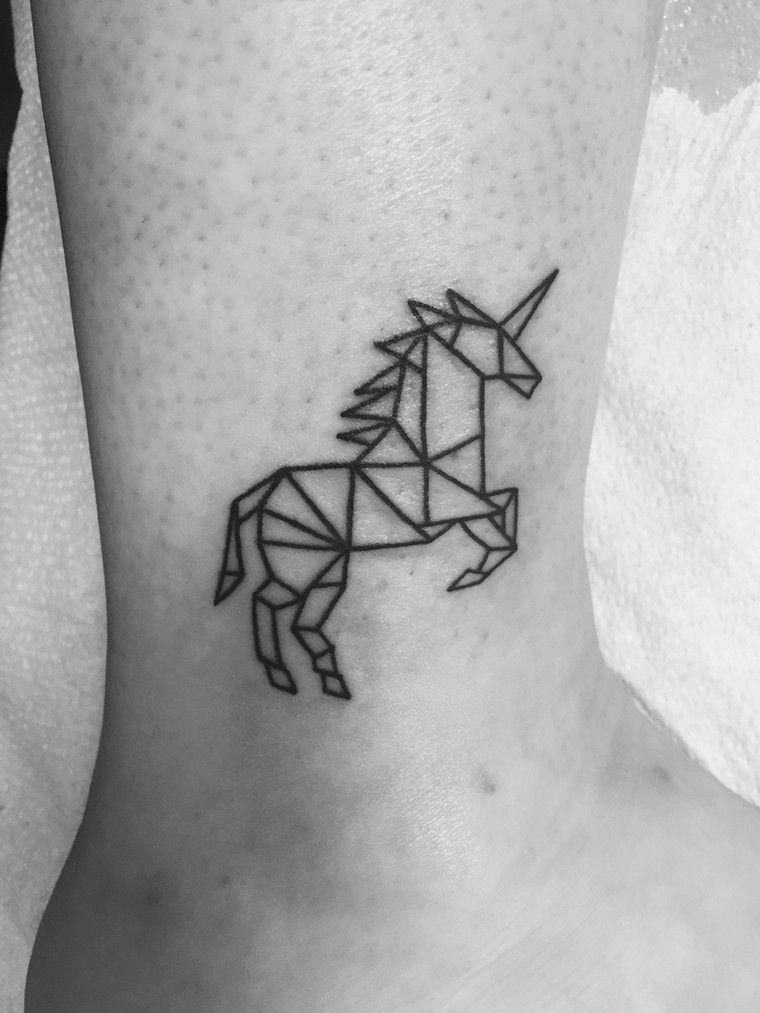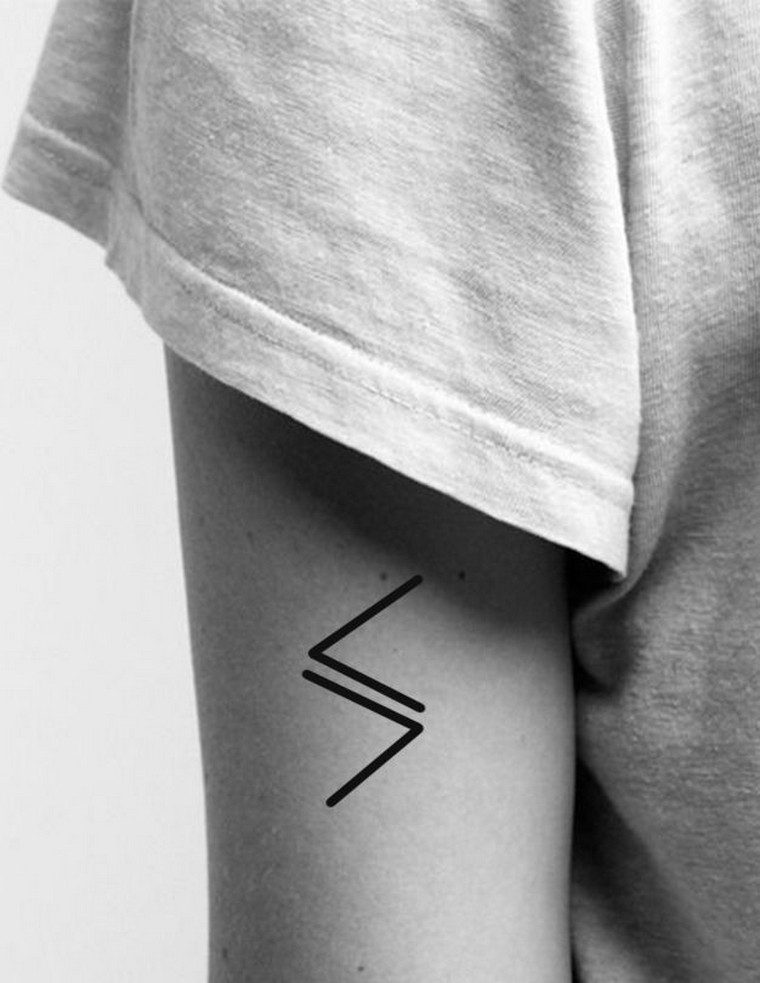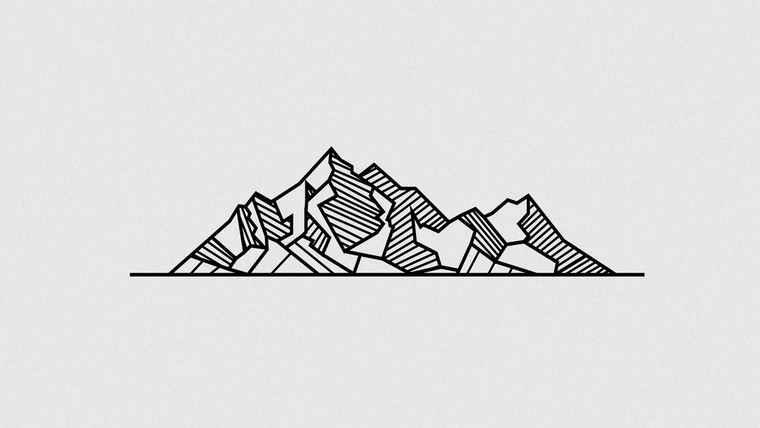 Delicate arm and arm tattoo ideas
There is nothing sweeter than flowers and plants. If you prefer to have a delicate arm tattoo, go for a flower or a small green branch. Each plant carries its meaning. They all carry positive symbolism. The rose is of course a symbol of love and passion. The water lily of sweetness. Lavender is associated with purity, calm and innocence …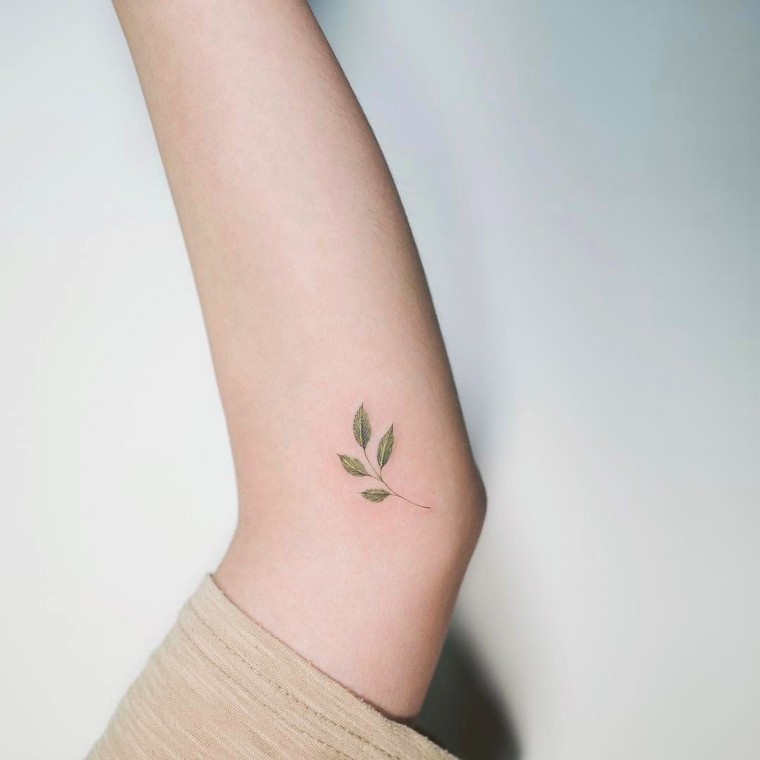 Tattooing a delicate and sweet flower is a great idea for a woman's arm tattoo. If you want to have a colorful flower tattoo, know that it will cost you much more than a tattoo with black ink. In any case, plan a good budget for your tattoo. The key is to find a clean and well maintained studio and most importantly, a tattooist that puts you at ease. It may do a little harm … But do not be afraid, it will really be worth it!
The pink arm tattoo is a great classic very aesthetic.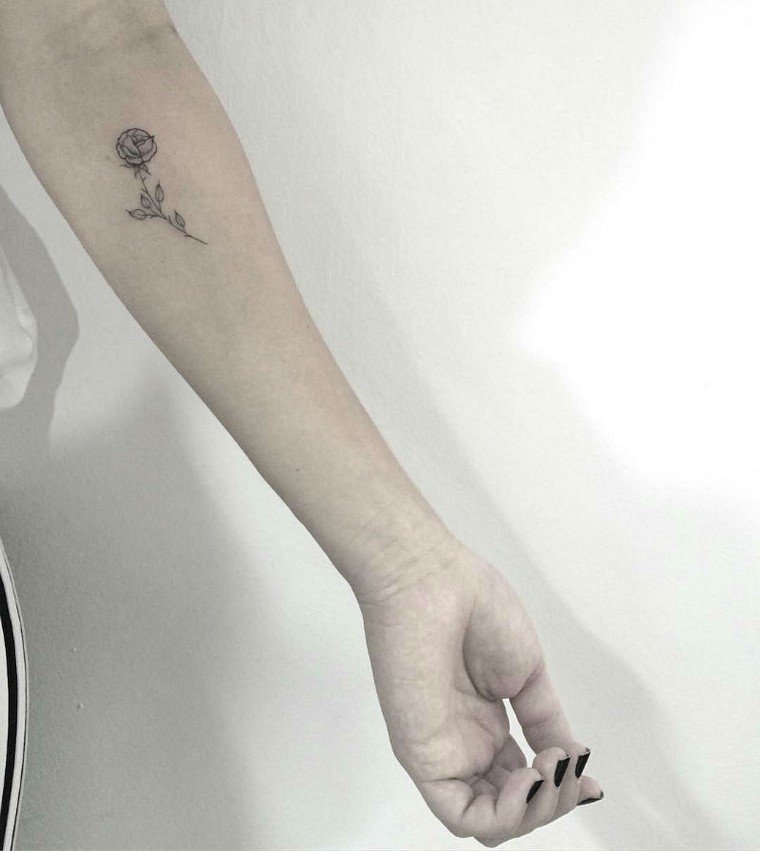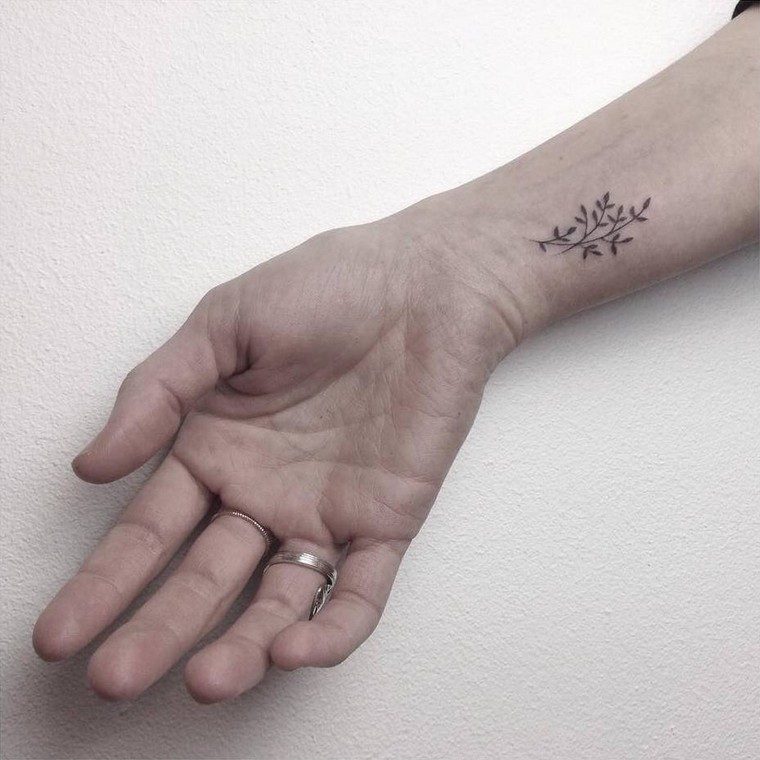 Large tree and geometric tattoo – two modern elements in one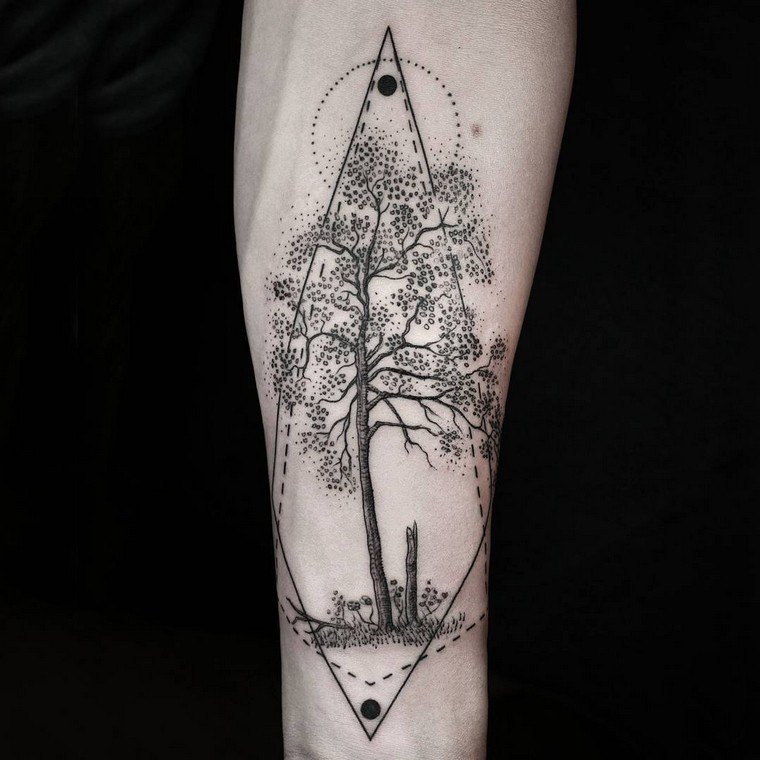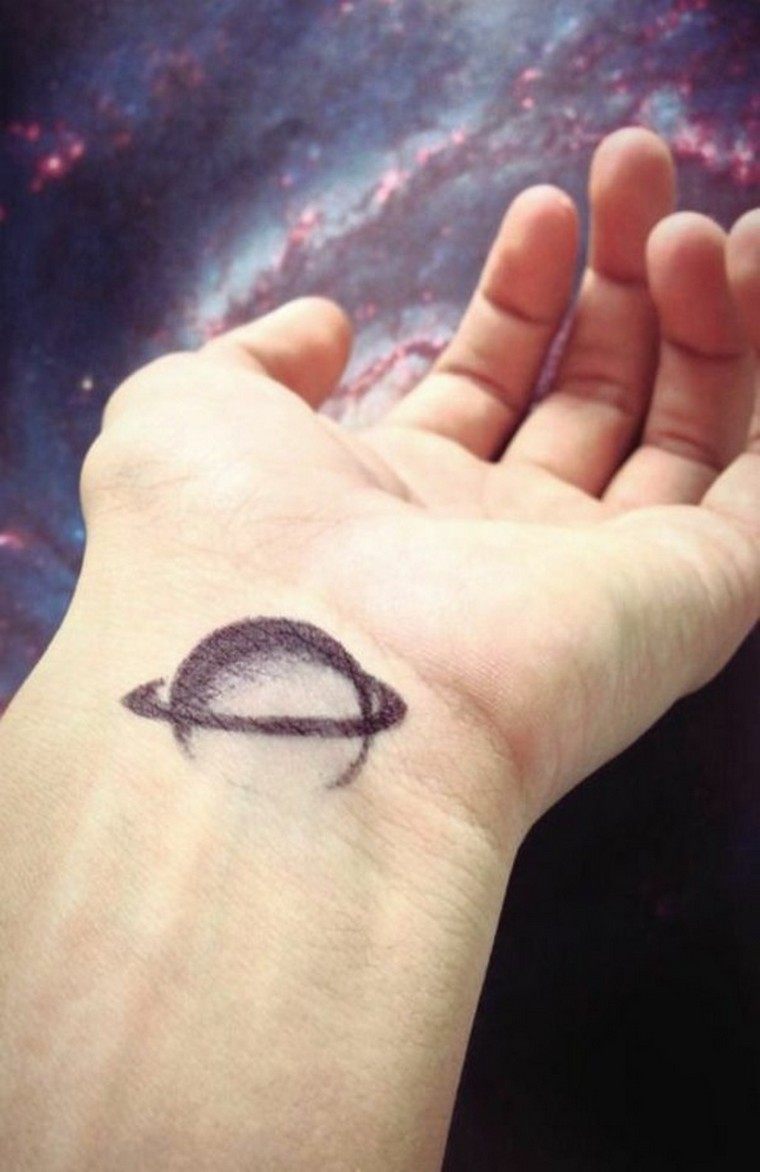 And for those who are still hesitating … Discover the temporary tattoos of inkbox .