From Latin
calvary
, which means skeleton or cranial box. THE
skull
is the legitimate and final configuration of the face after the body advances through the state of decomposition. For this reason, this figure represents
ambiguous character
and goes against personal interpretations. Because it occupies the end of the head, the skull is related to
transcendence of the individual, the power of consciousness, the wisdom
. The Philosophical Line of Thought
Kaballah
portrays the
skull
as the access to the higher field of understanding reached after the end of terrestrial life. It is the icon of the
rebirth and the evolution of life
. In the Christian religion it
eternity
. Not surprisingly, the BOPE chose this image precisely to express the
ability to overcome its members
. The knife means audacity to master the mission. Already the skull, the
knowledge, technique and experience
. From another perspective, the
skull
is a symbol associated with negative items:
harmful elements, risk of life, death
. This symbology was popularized through the pirate flag characterized by a skull with two crossed bones. It was a way of manifesting danger to the eye and threatening no other vessel to approach. In addition, adding other elements to the tattoo may completely alter its character. The skull with wings, for example, represents two different symbologies. It represents the journey of man's soul – often used by bikers as a way of expressing freedom. And it was often used on American tombstones along with a Latin expression to recall death. That is, a way of remembering that life is ephemeral and that despite the differences, we are all the same. There are several
skull tattoos
. Some prefer unaccompanied ones, others seek to add other designs to give even more personality. You are in doubt about which tattoo design? Check out in our gallery below, 70 images of
skull tattoos
and inspire yourself: Picture 1 – A skeleton and an hourglass wrapped with dotted stripes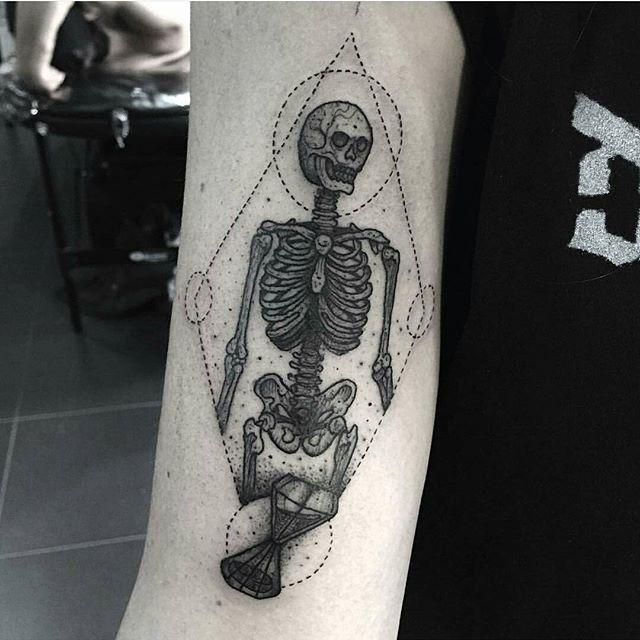 Picture 2 – Crazy!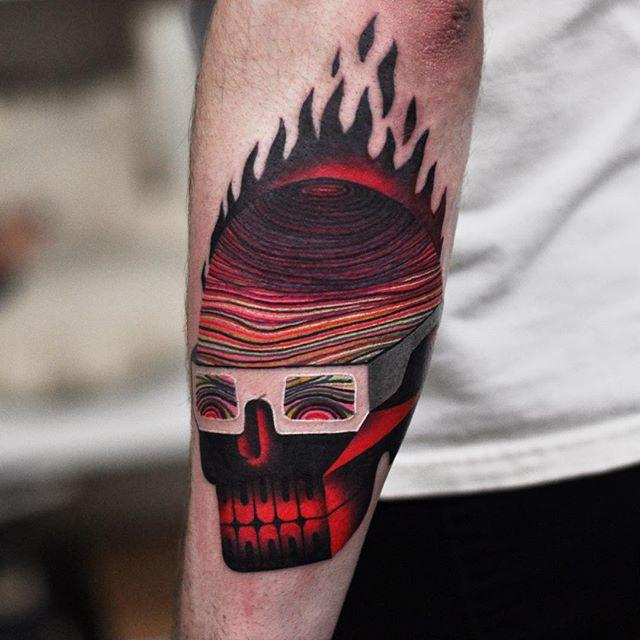 Picture 3 – The border of the destruction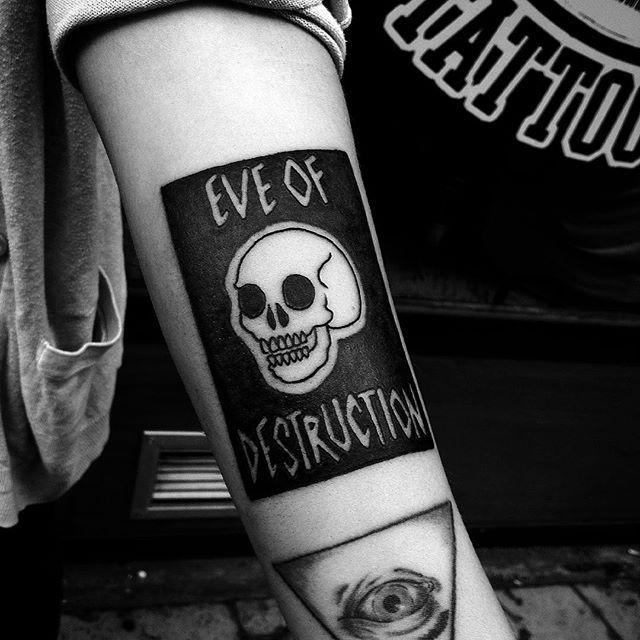 Picture 4 – Abuse of creativity: no limits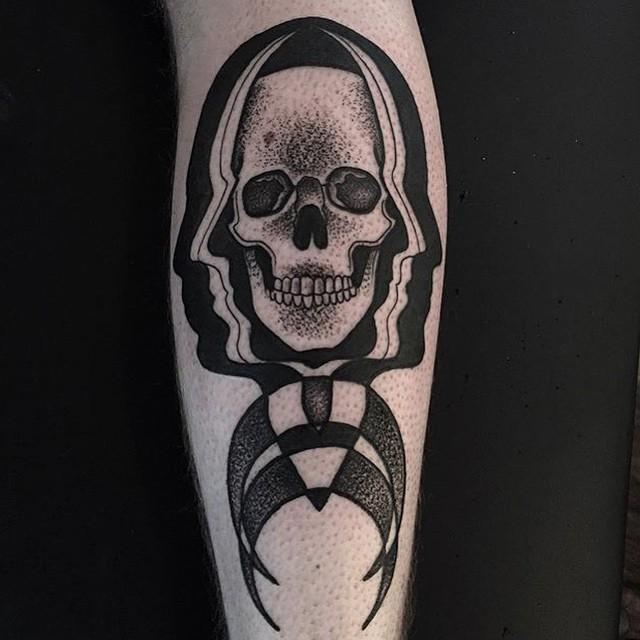 Picture 5 – A skull with eyes of heart and horns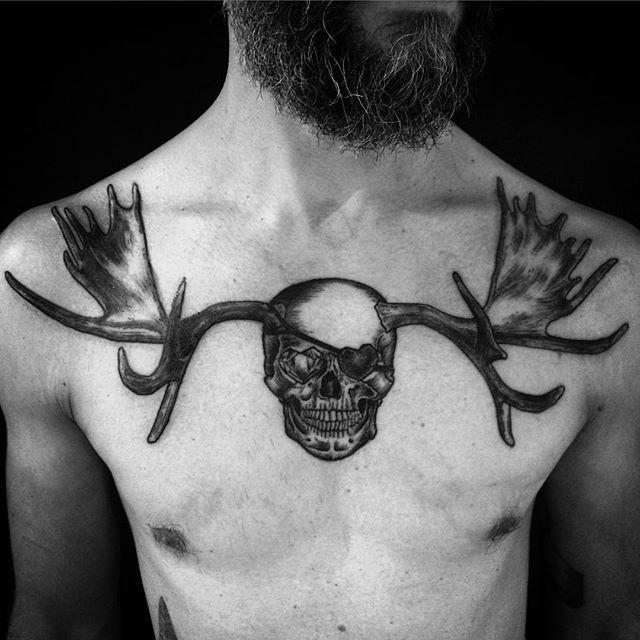 Picture 6 – How about a B & W skull in the hand?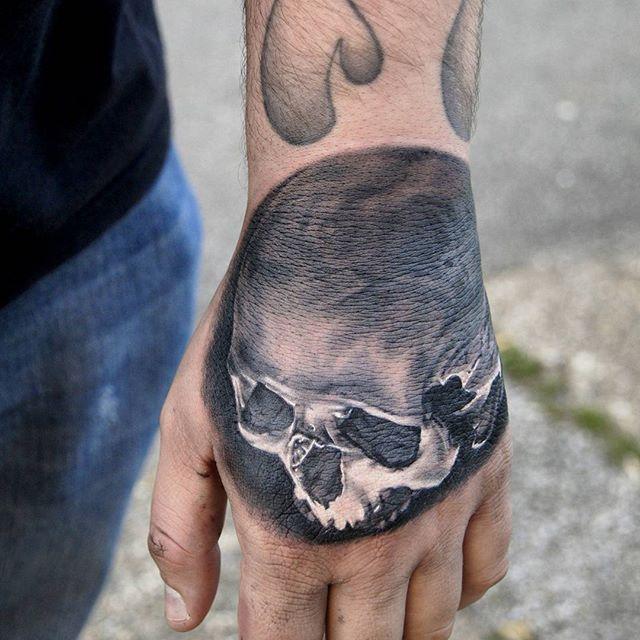 Picture 7 – Give a more comical pinch with the mountain of colorful ice cream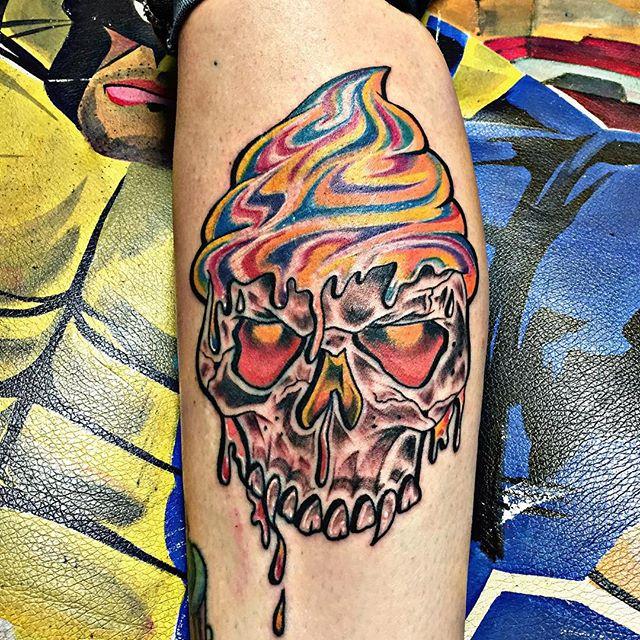 Picture 8 – Skull with two cross bones well rock and roll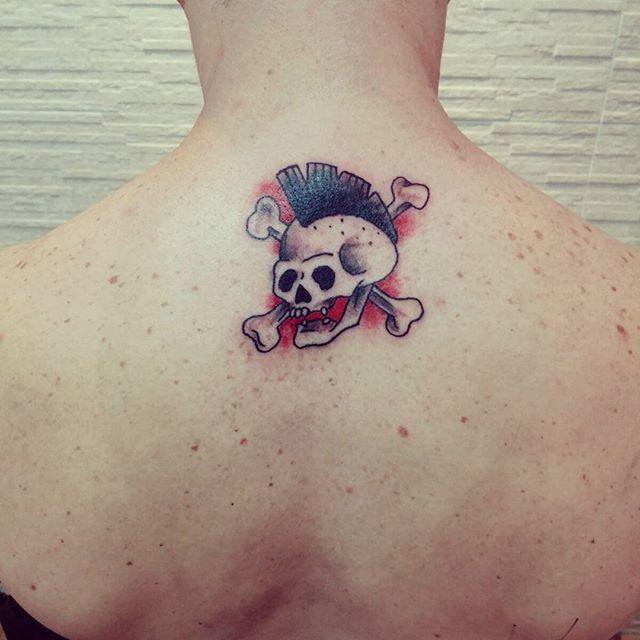 Picture 9 – Enjoy the inner area to play and merge textures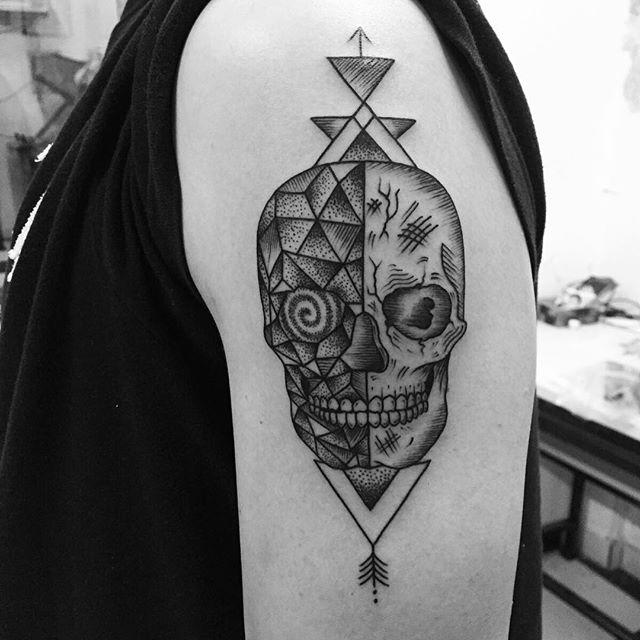 Picture 10 – Pirate version of the skull with two crossed bones with initials in the tips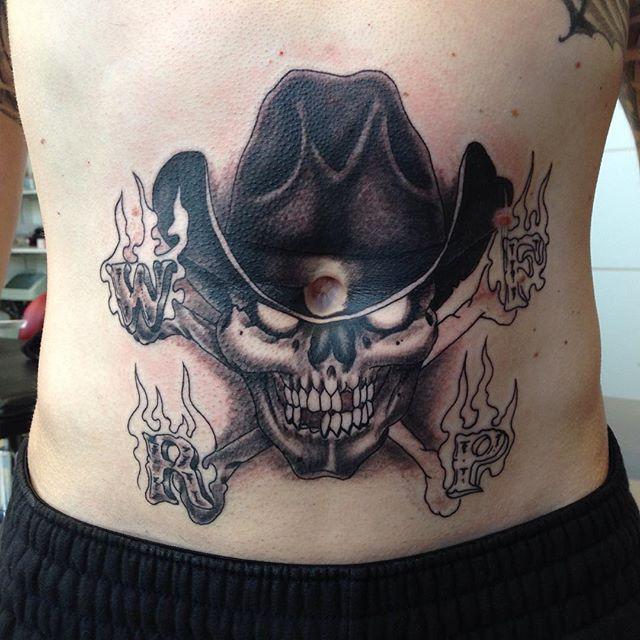 Image 11 – Watercolor tones give lightness to the skull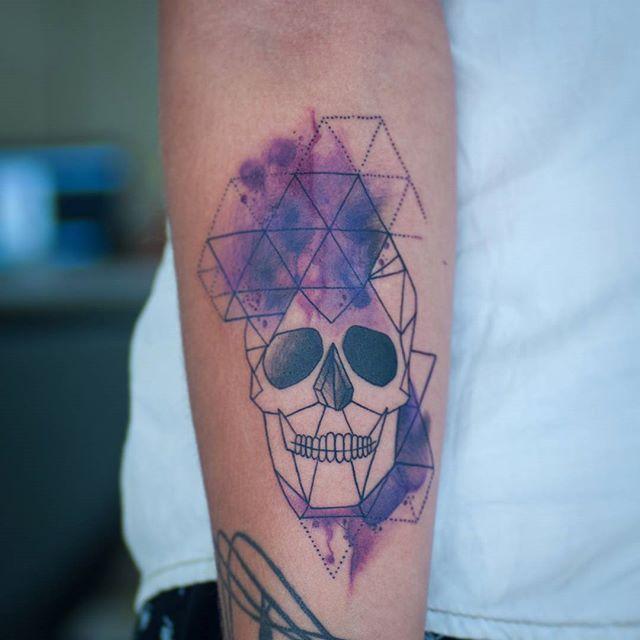 Picture 12 – Please baby, put out my fire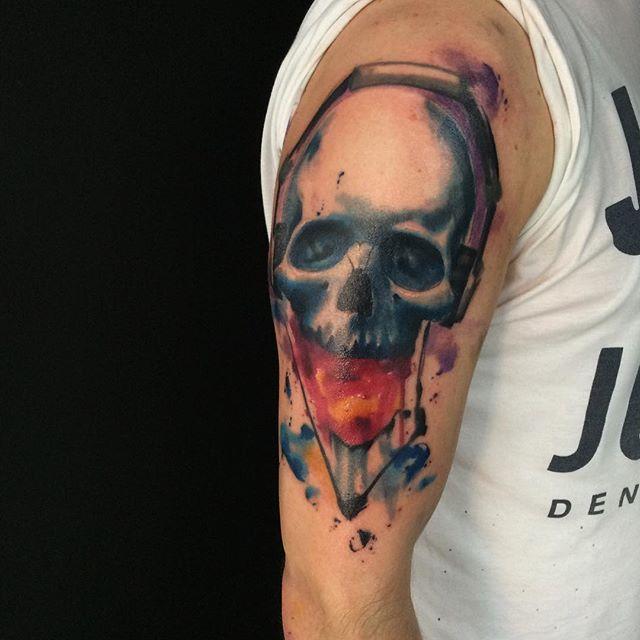 Picture 13 – How about a more frightening version?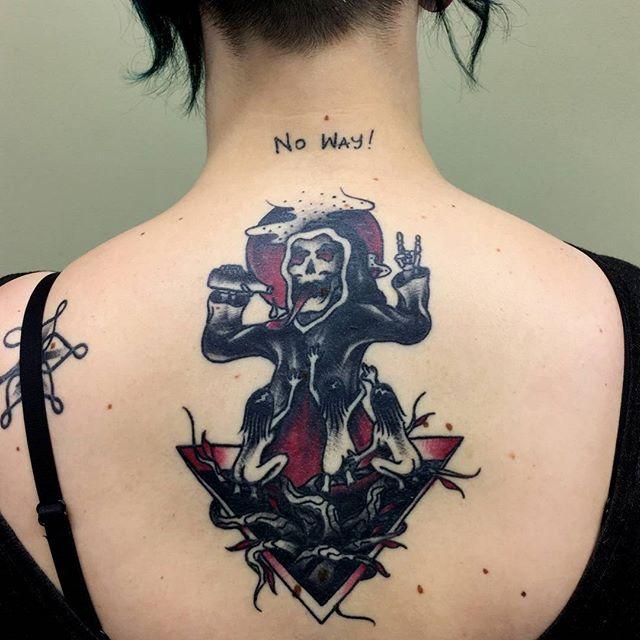 Picture 14 – Add other elements next to the skull and give more personality to the tattoo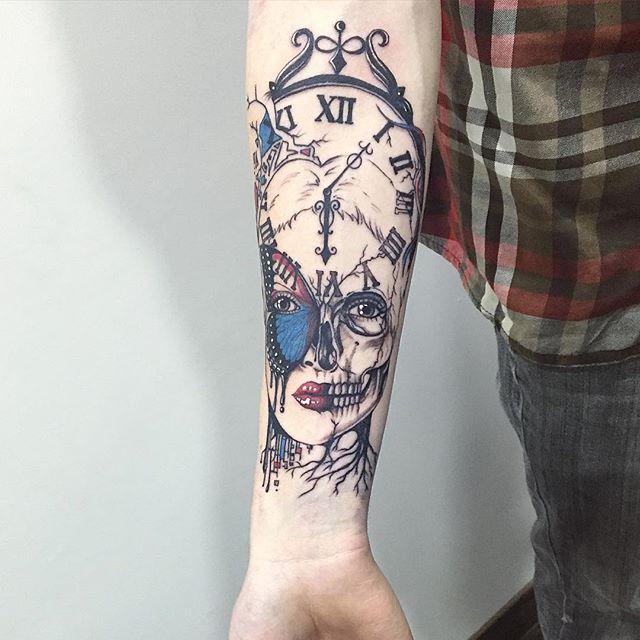 Picture 15 – Three skulls assembled in shades of gray and a significant phrase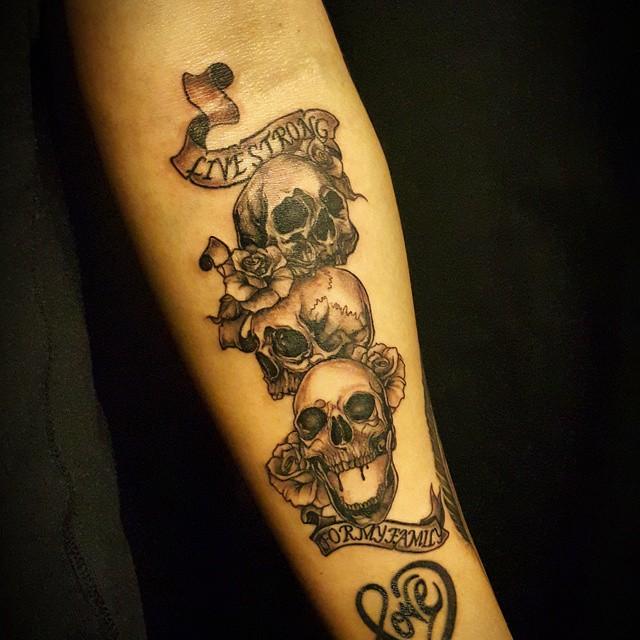 Picture 16 – Skull tattoo on the wrist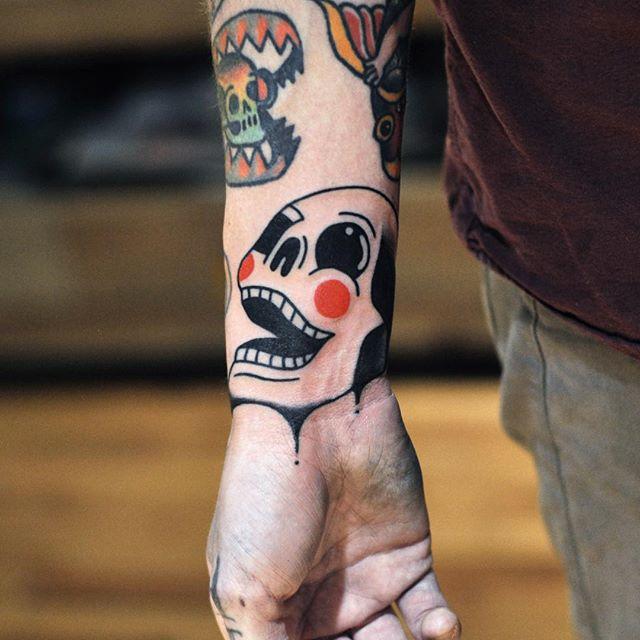 Image 17 – Refer to the BOPE symbol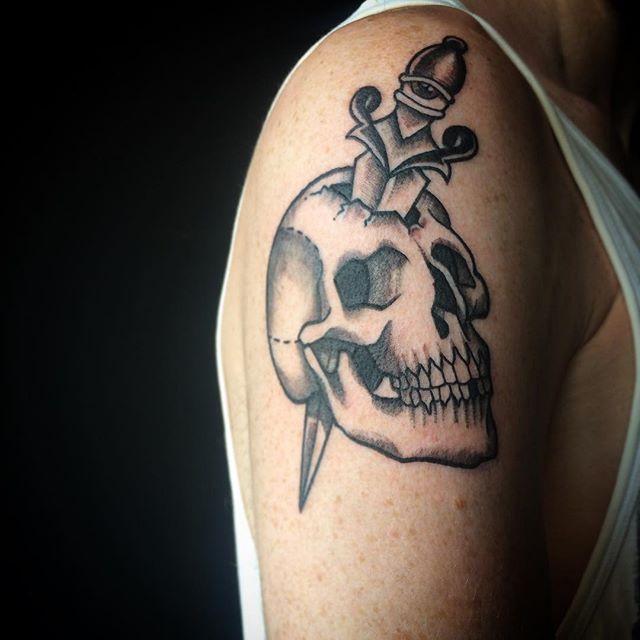 Picture 18 – Creative and very original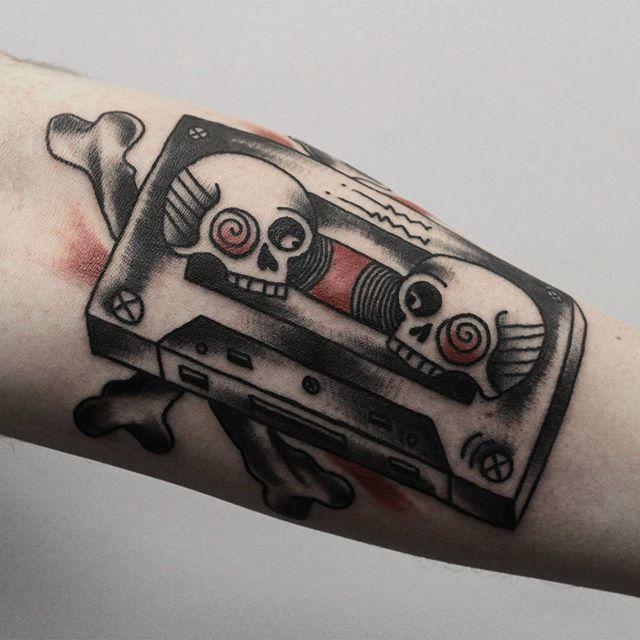 Picture 19 – Skull illuminated with beautiful roses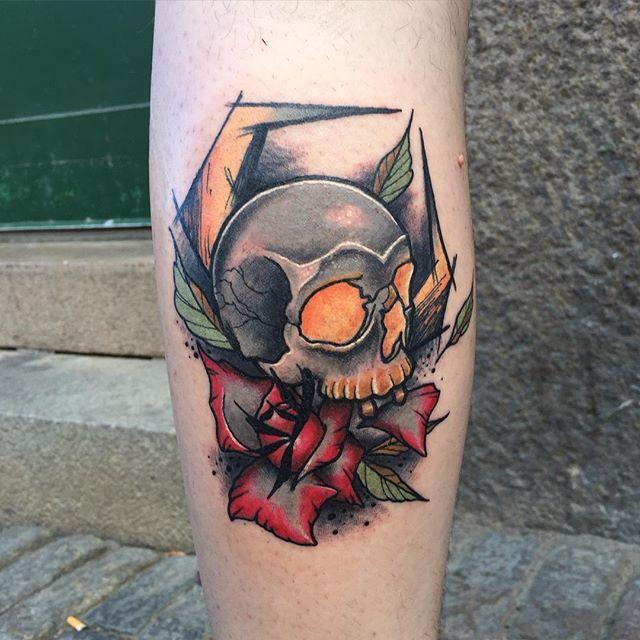 Image 20 – How about a skull with armor?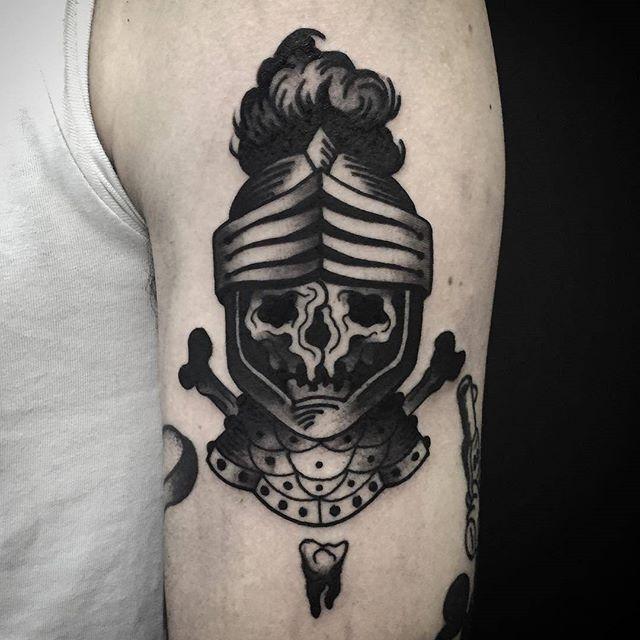 Picture 21 – Cute version of the skull with two crossed bones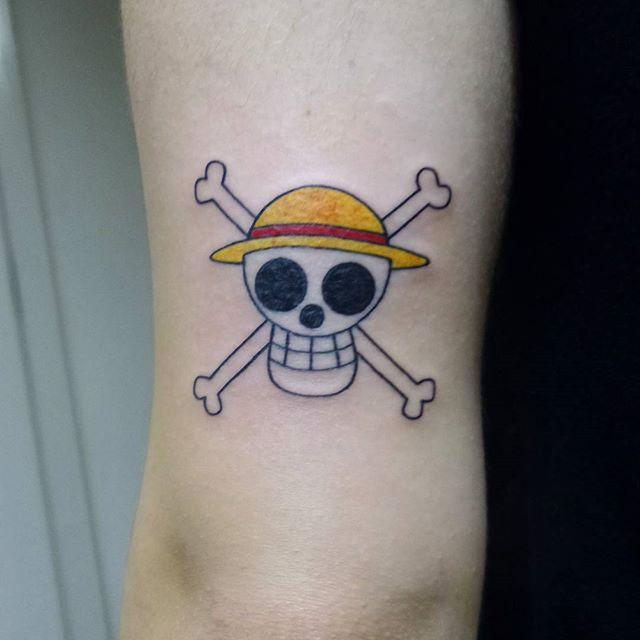 Picture 22 – Two Dancing Skeletons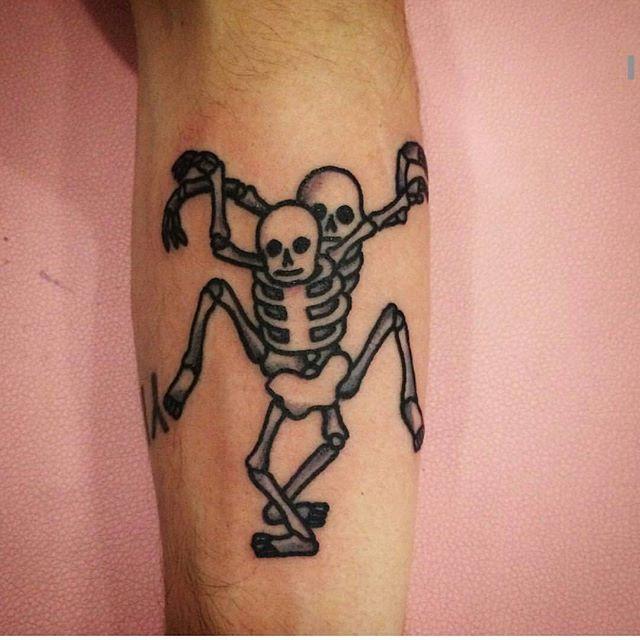 Image 23 – The skull gives you wings!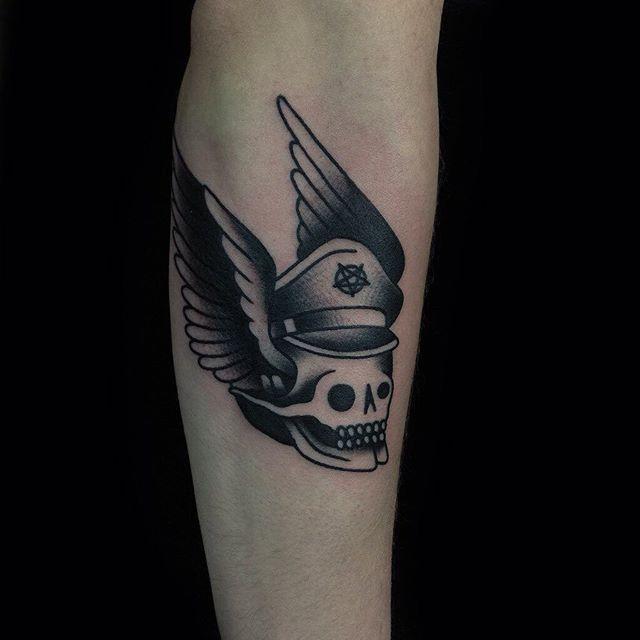 Picture 24 – Complement with other positive elements: wings, flowers and a beautiful crown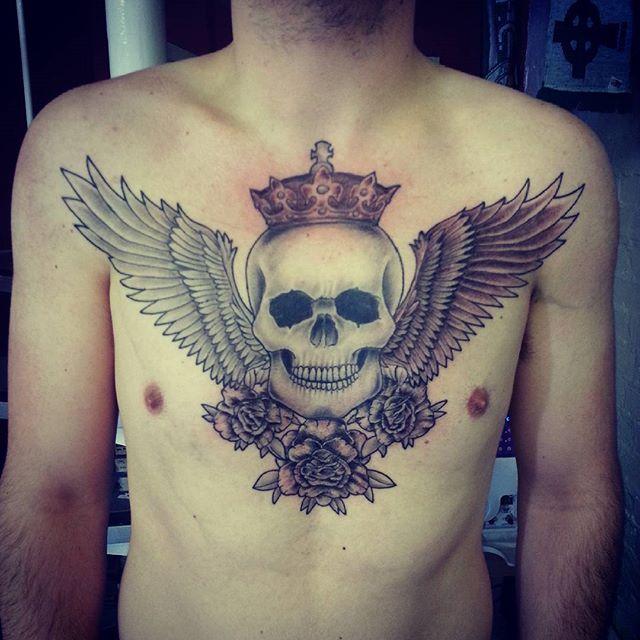 Picture 25 – Skull surrounded by a cloud of smoke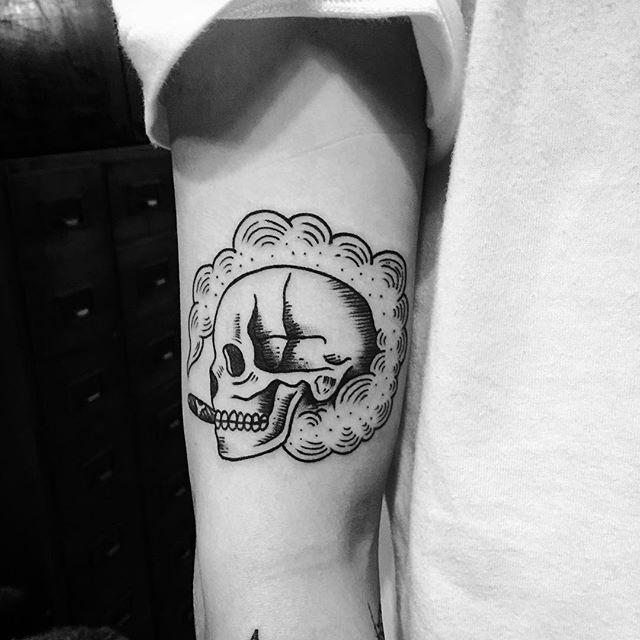 Picture 26 – Who are you?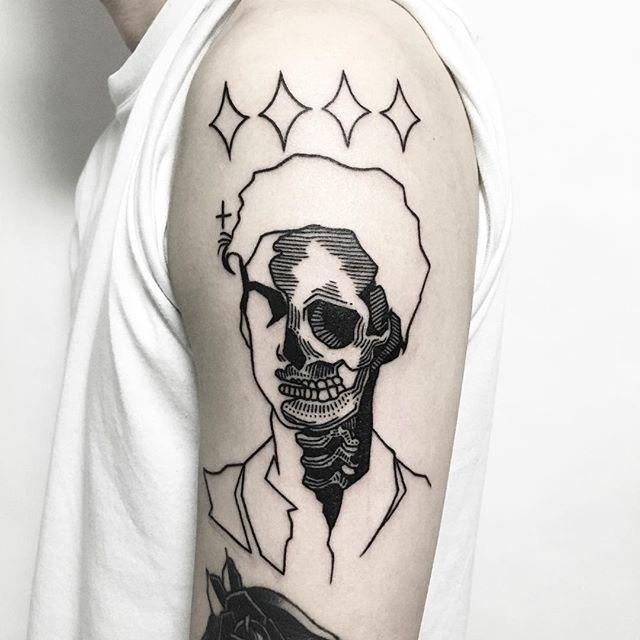 Image 27 – Invent the skull of your dreams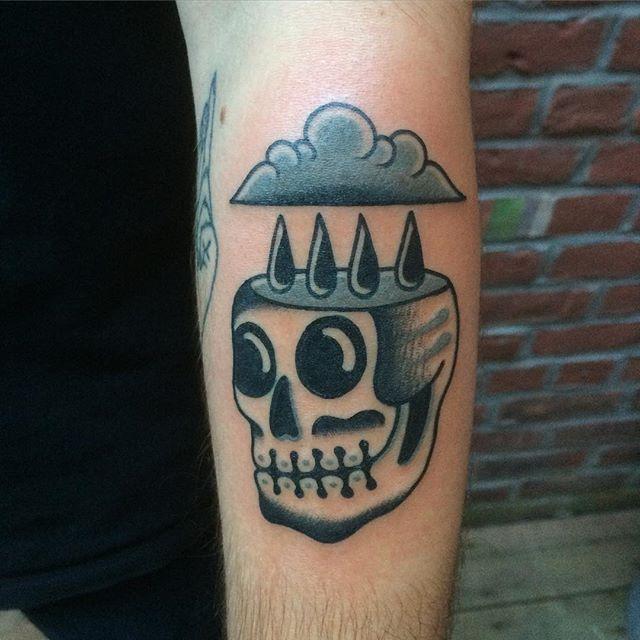 Picture 28 – Playing with the textures: an older skull-geisha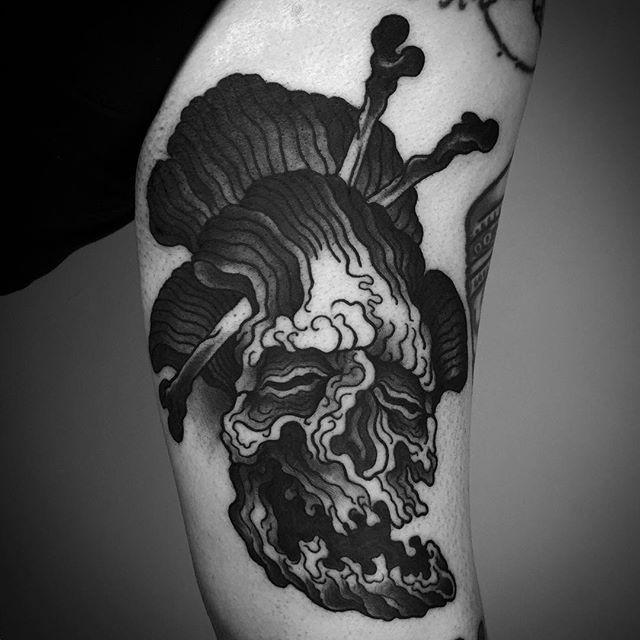 Picture 29 – Incredible effect with well delineated details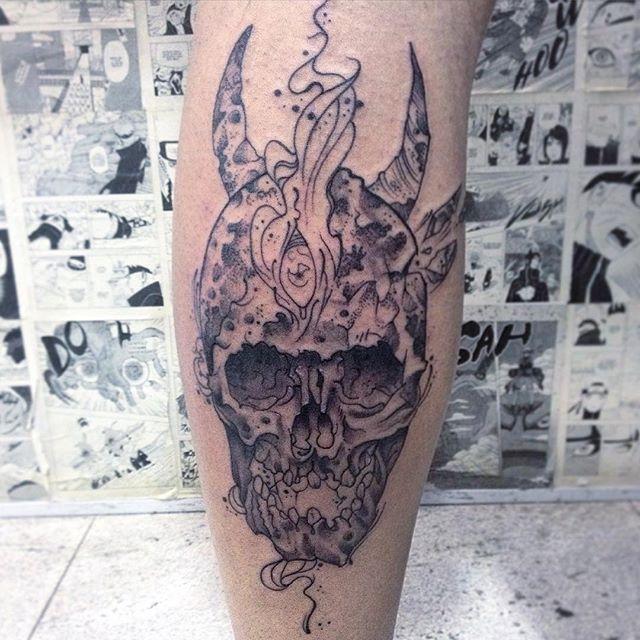 Picture 30 – The rose leaves the most feminine and elegant tattoo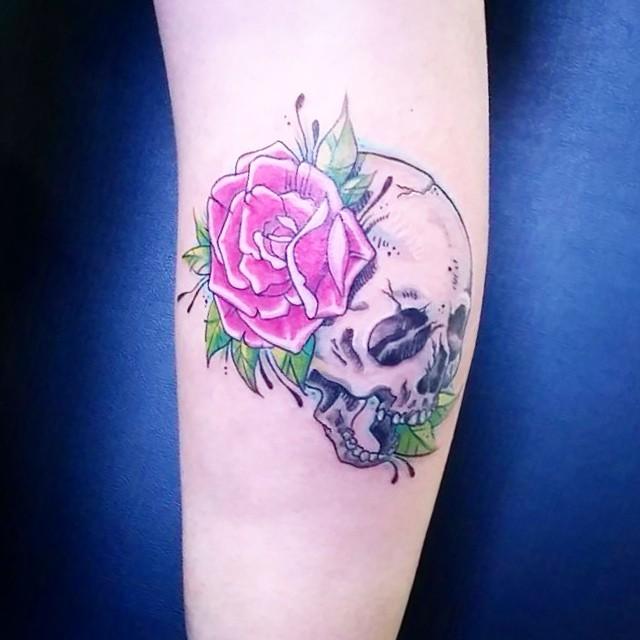 Picture 31 – The rose brings all the romanticism to the skull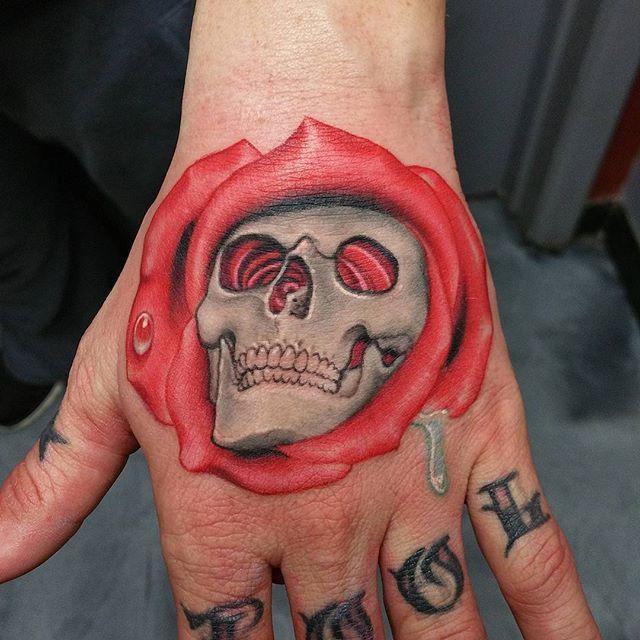 Picture 32 – Very dark, with other elements gathered: pink, butterflies and a crown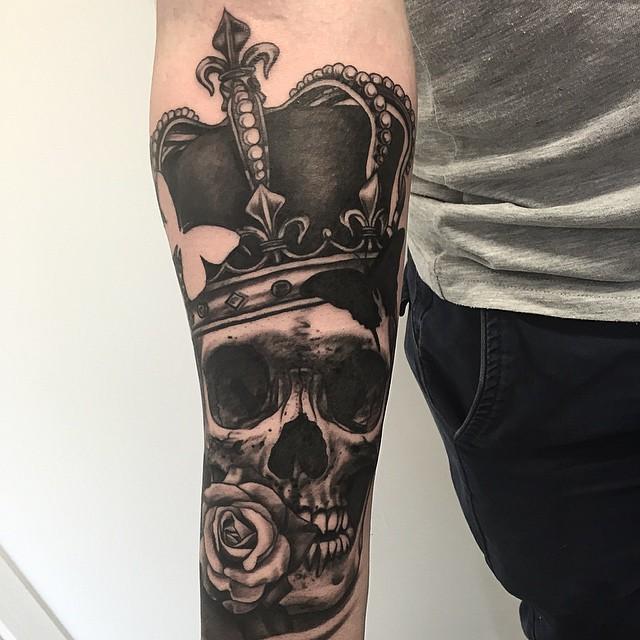 Picture 33 – Fun and good-humored: impossible to resist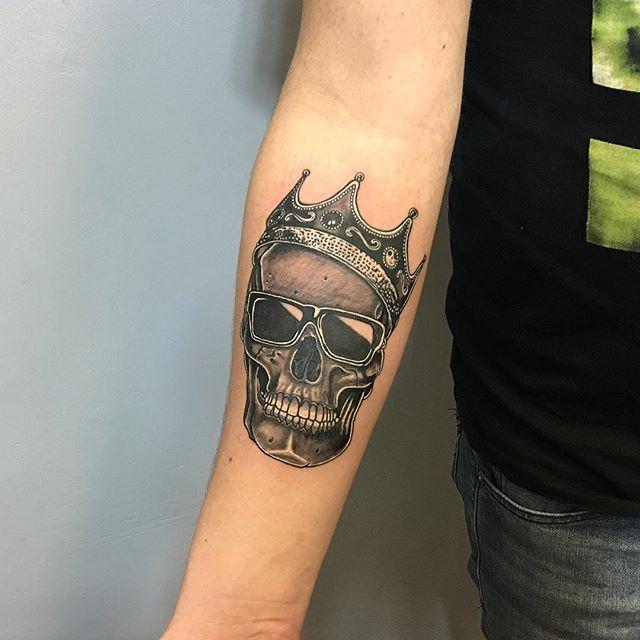 Picture 34 – Include other elements to give your skull more personality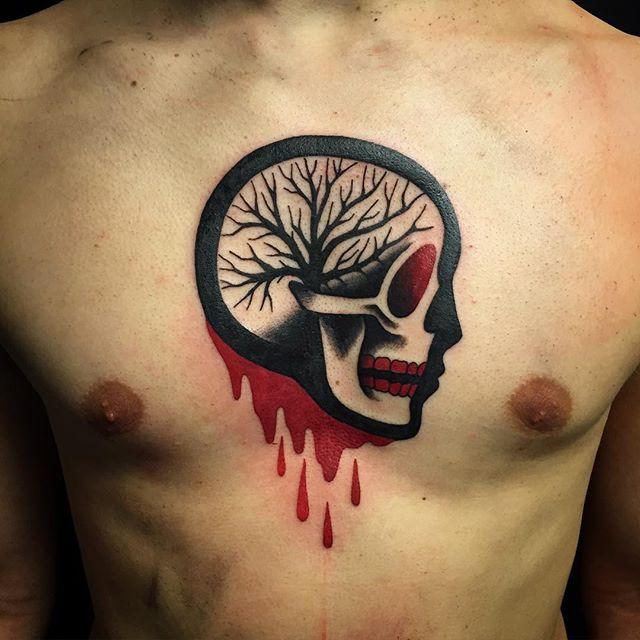 Picture 35 – Eternal Love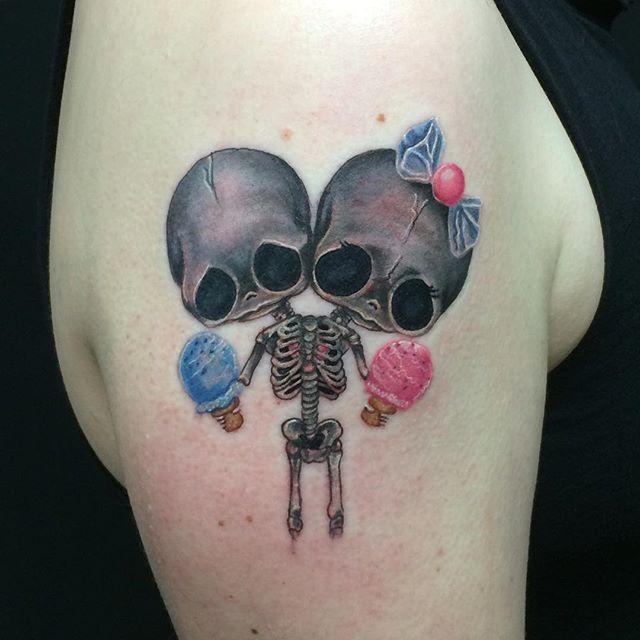 Picture 36 – Realistic skull tattoo on the arm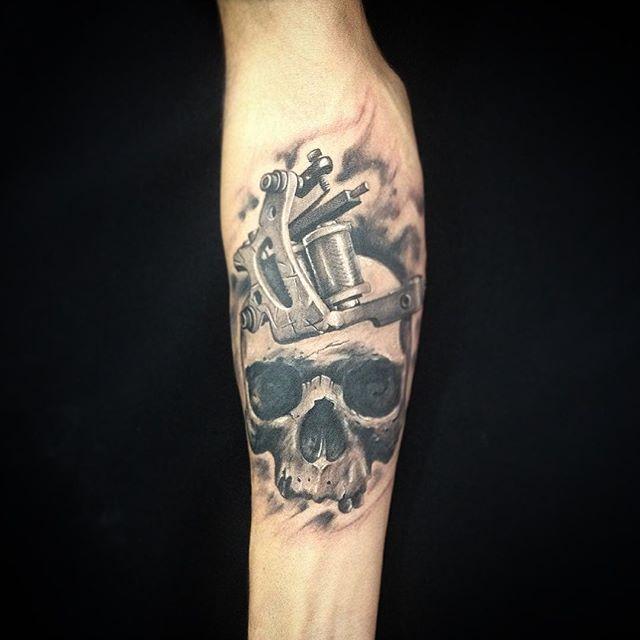 Image 37 – A boat, the sea and a skull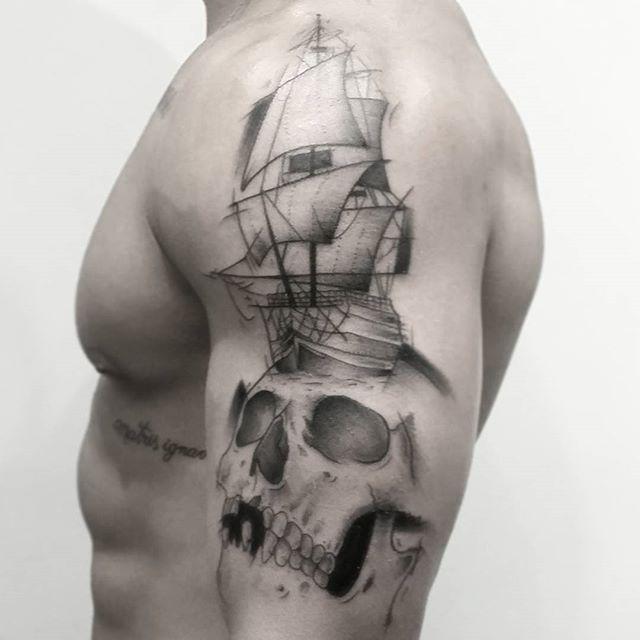 Picture 38 – A petit skull of the finger functions like ring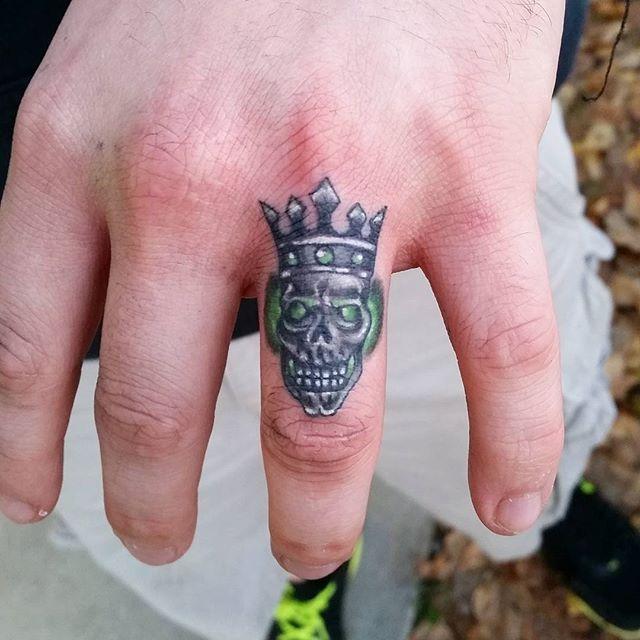 Picture 39 – With medium strokes and full of well worked textures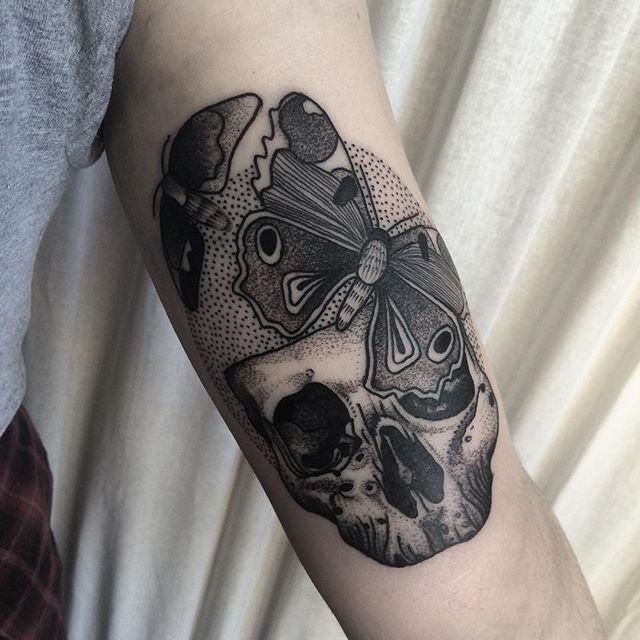 Image 40 – How about a pirate skull and freak?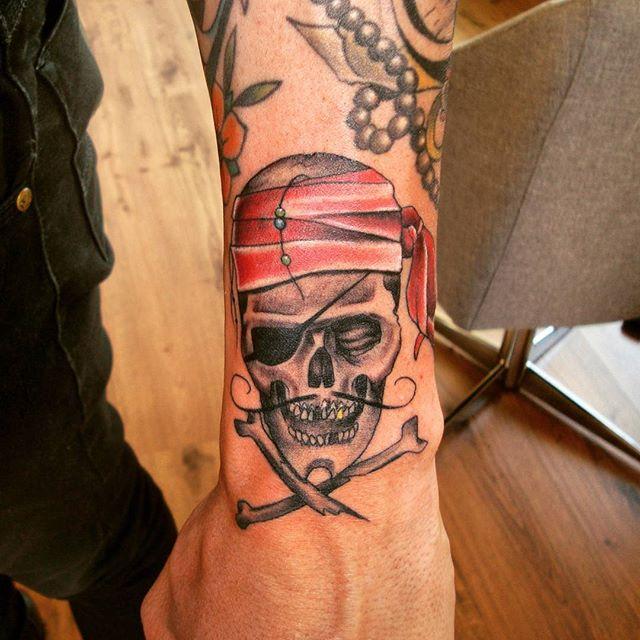 Image 41 – Different skull!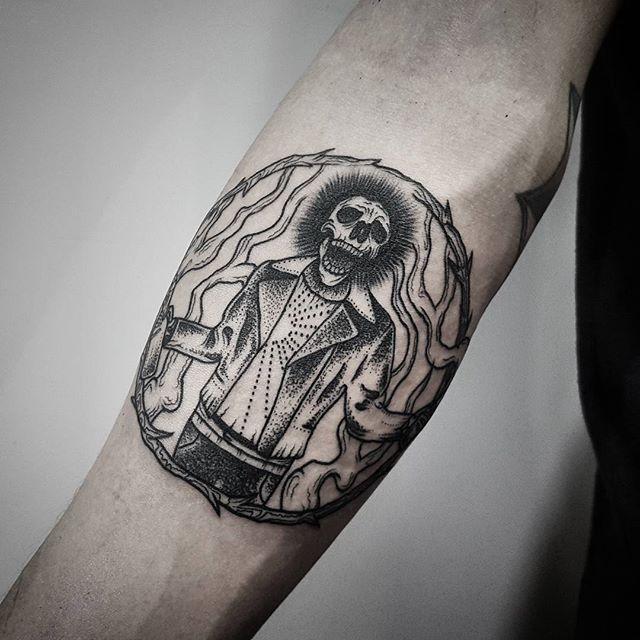 Picture 42 – Explosion of colors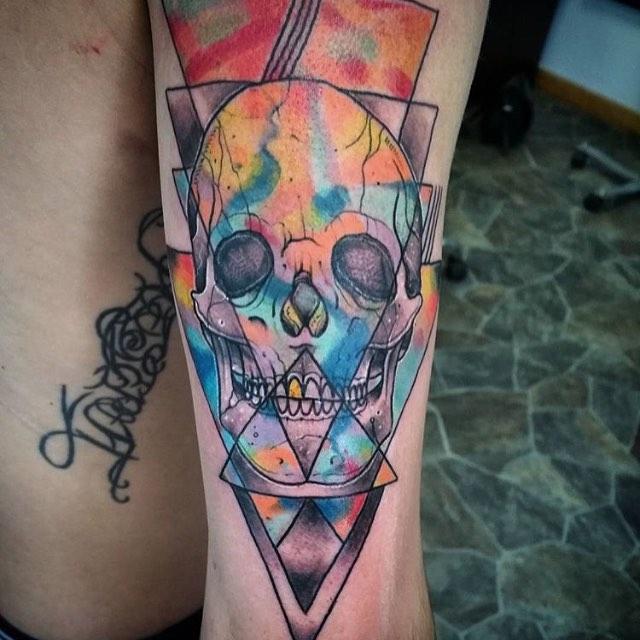 Picture 43 – How about a Mexican skull?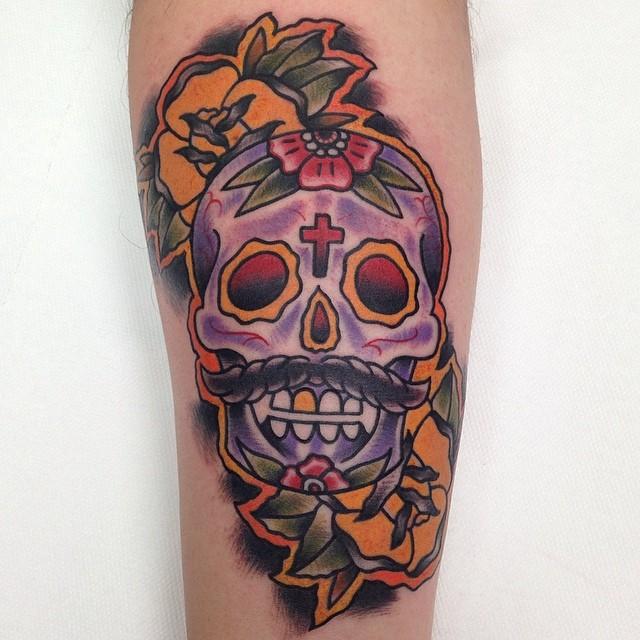 Picture 44 – A more enigmatic, dark skull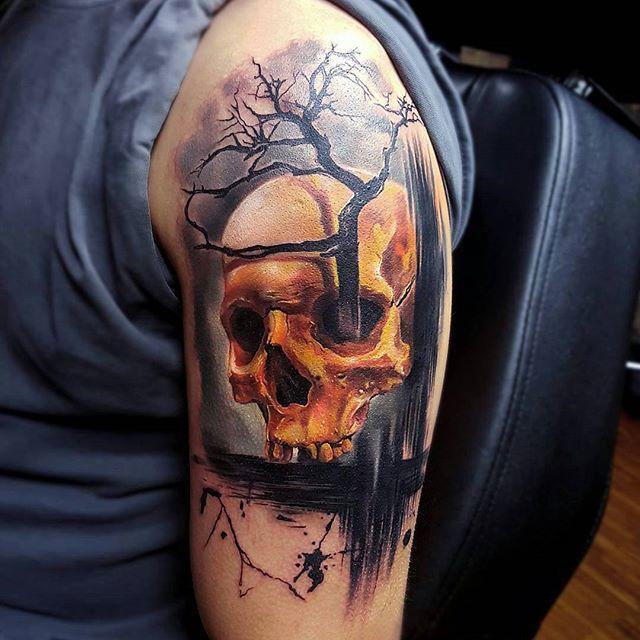 Image 45 – Abuse of creativity and the result will be incredible!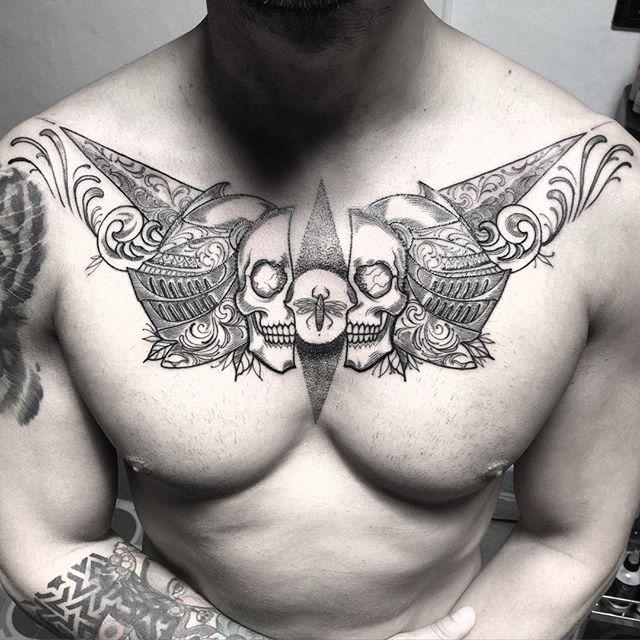 Picture 46 – Realistic with bronze tones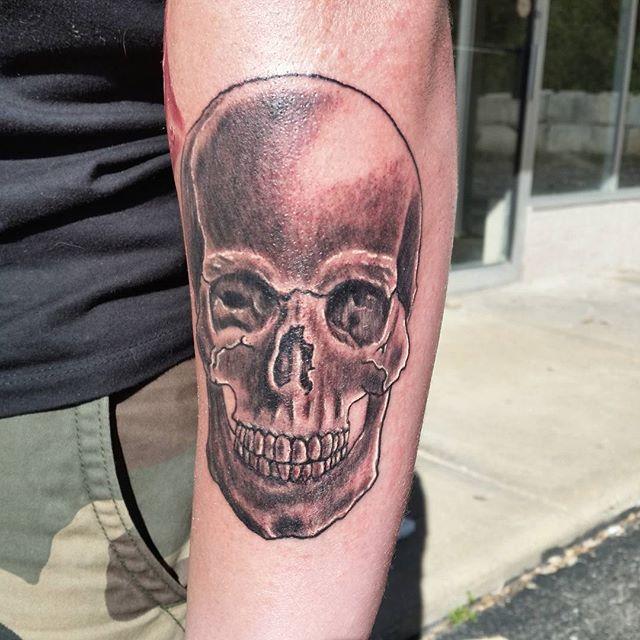 Picture 47 – Colored skull tattoo on the leg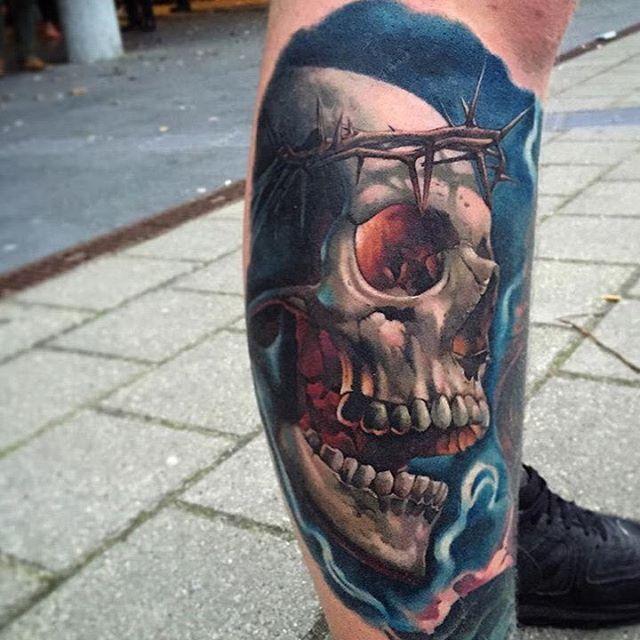 Picture 48 – Versatile, the skull fits anywhere on the body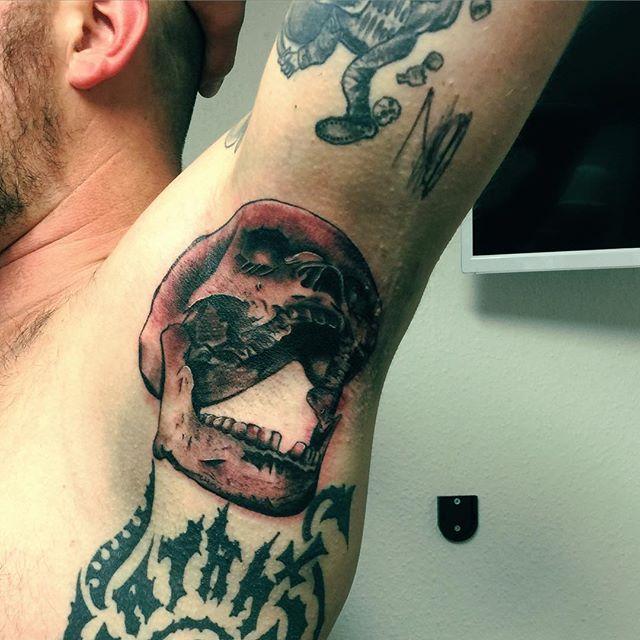 Picture 49 – Skulls match perfectly with the flowers: it gives more delicacy and femininity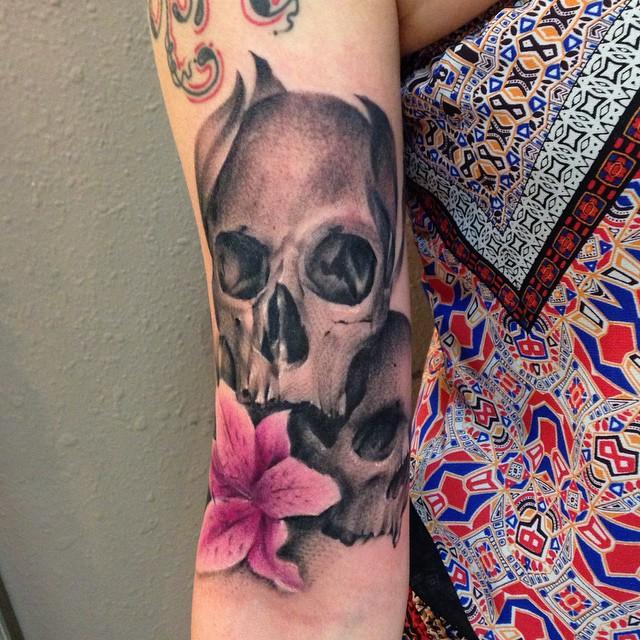 Picture 50 – A skull can turn into whatever you want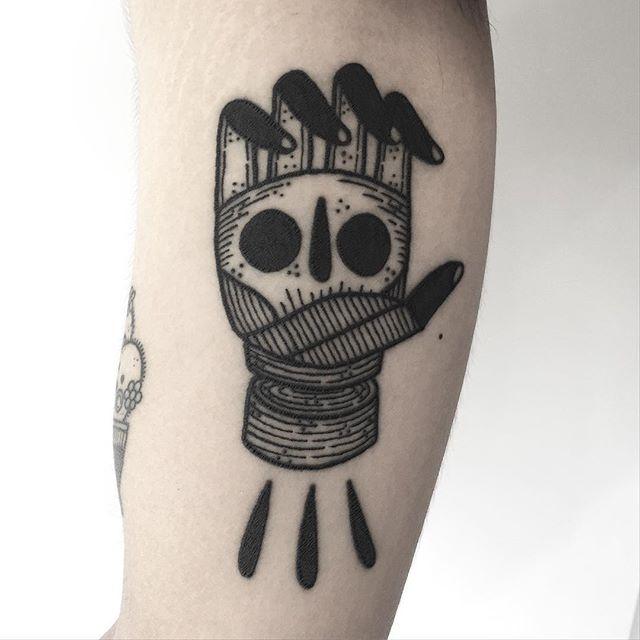 Picture 51 – Monochrome skull tattoo on the arm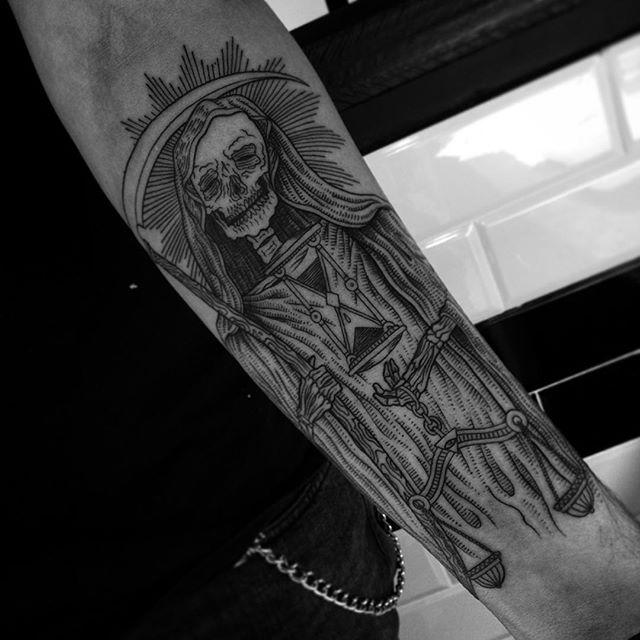 Picture 52 – Give more life with color and the crown of leaves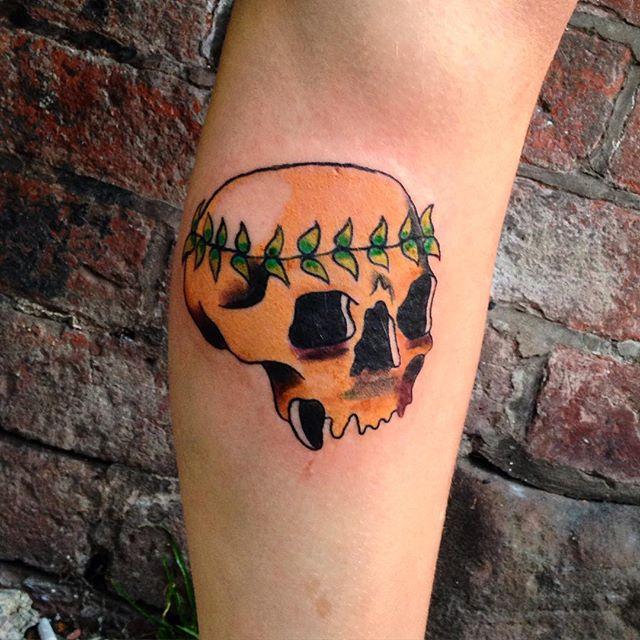 Picture 53 – How about a apple skull?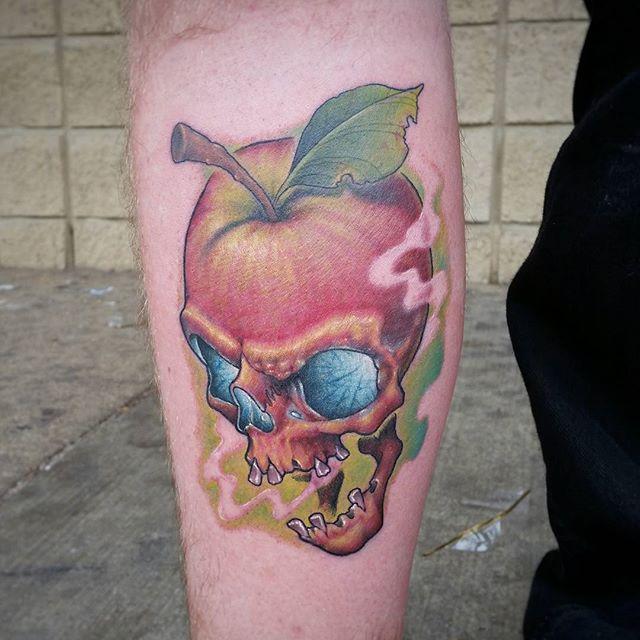 Picture 54 – Give your imagination wings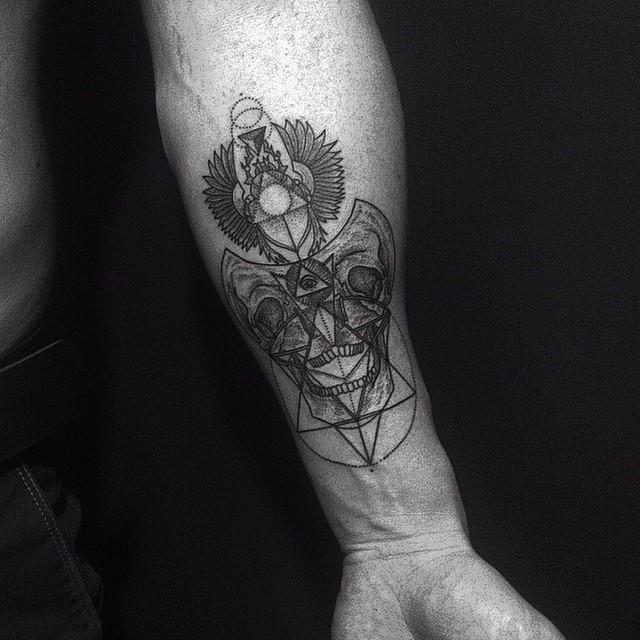 Picture 55 – The skull works perfectly in the hand!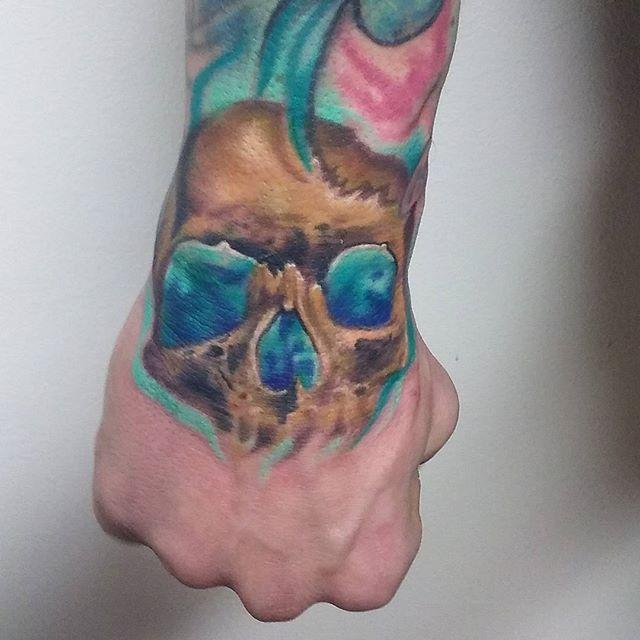 Picture 56 – Joker!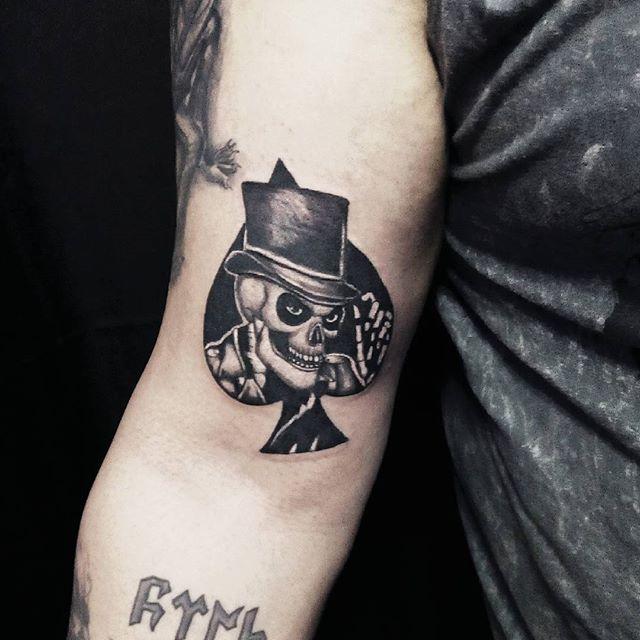 Image 57 – Elegant gray skull version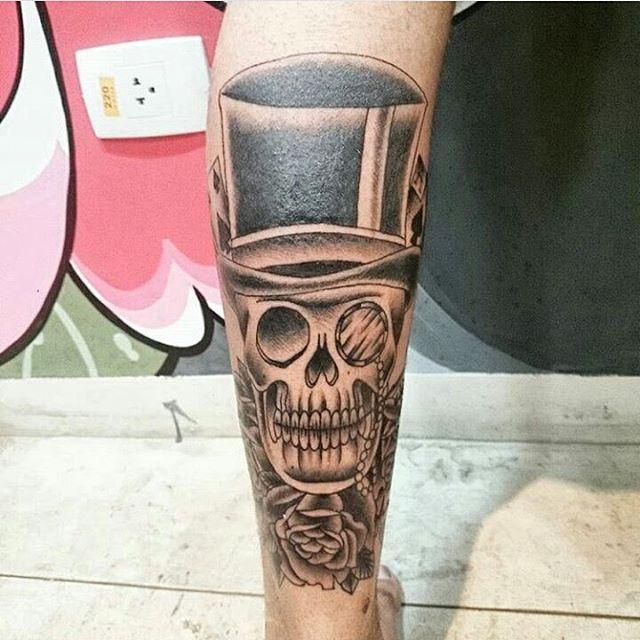 Image 58 – Mexican Skull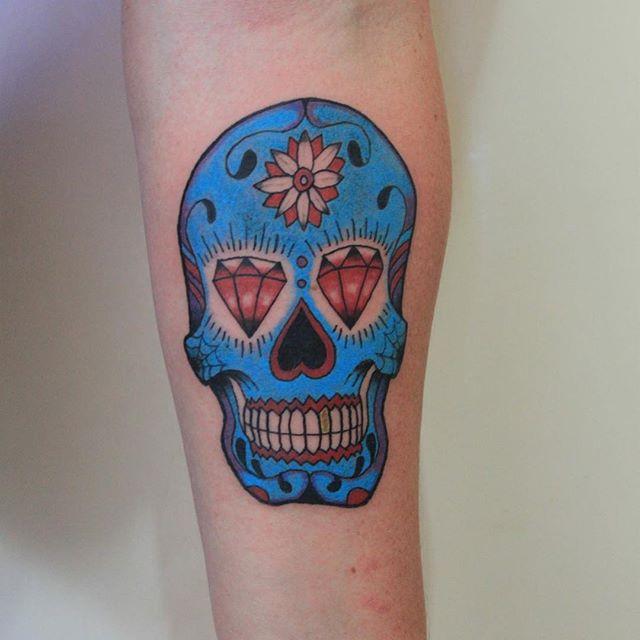 Image 59 – Winner!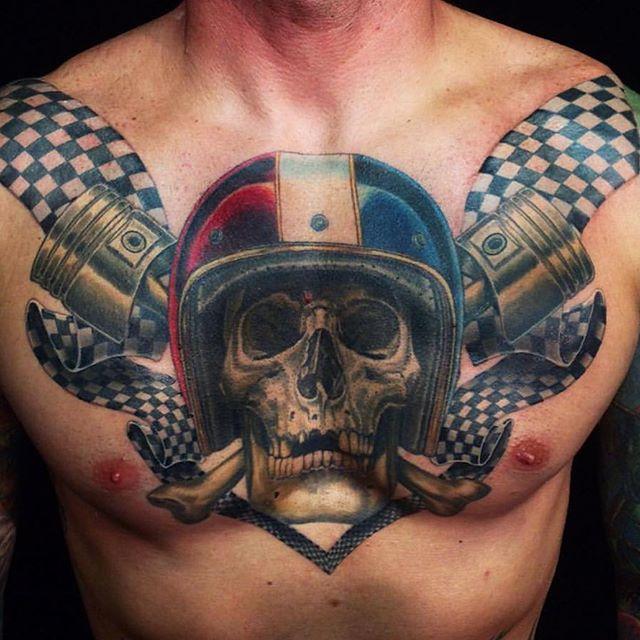 Picture 60 – Little angel or devil?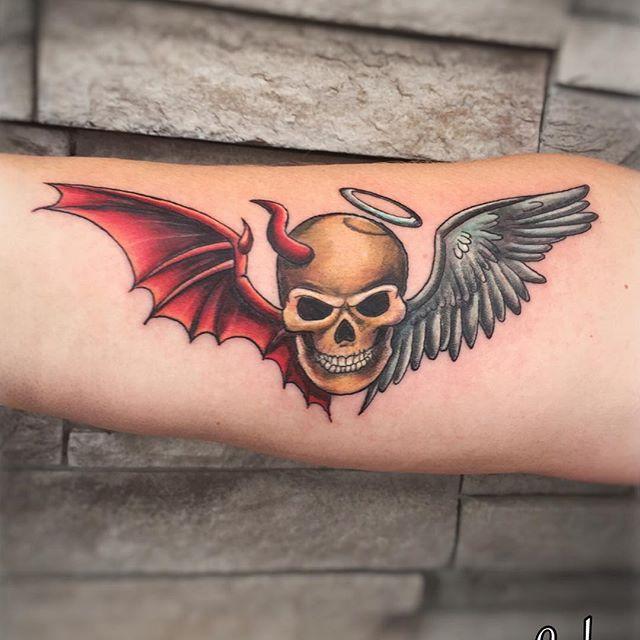 Image 61 – Skull in shades of gray always works!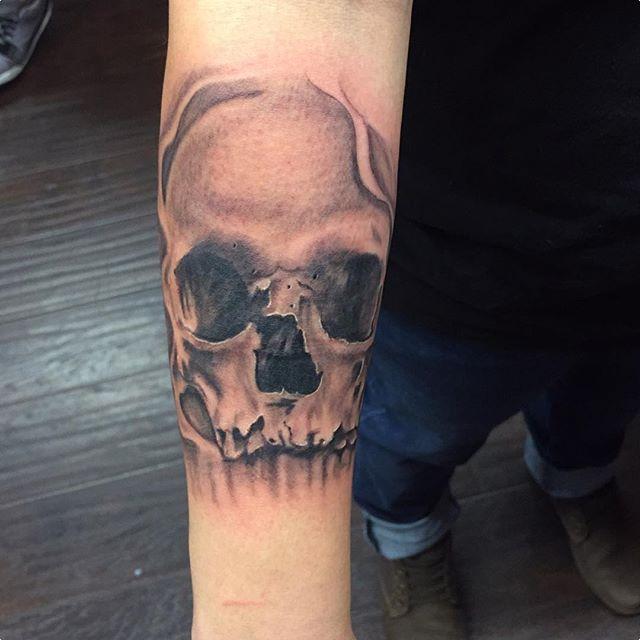 Picture 62 – Friendly, feminine and fun!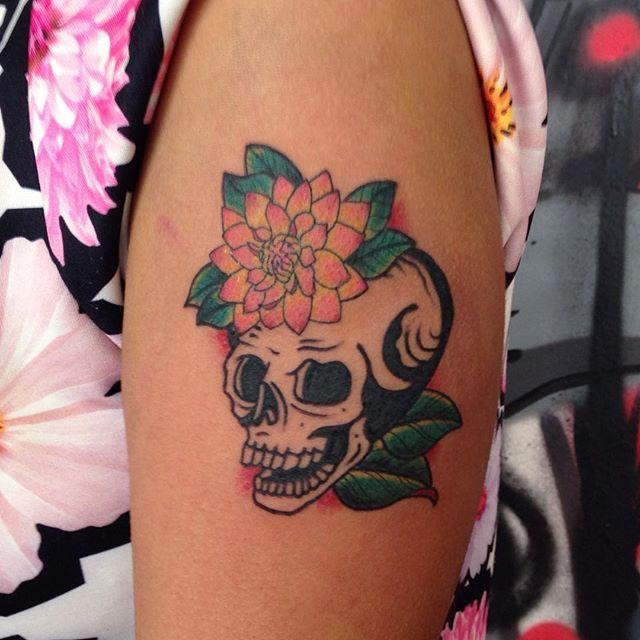 Image 64 – Join two significant elements in a single tattoo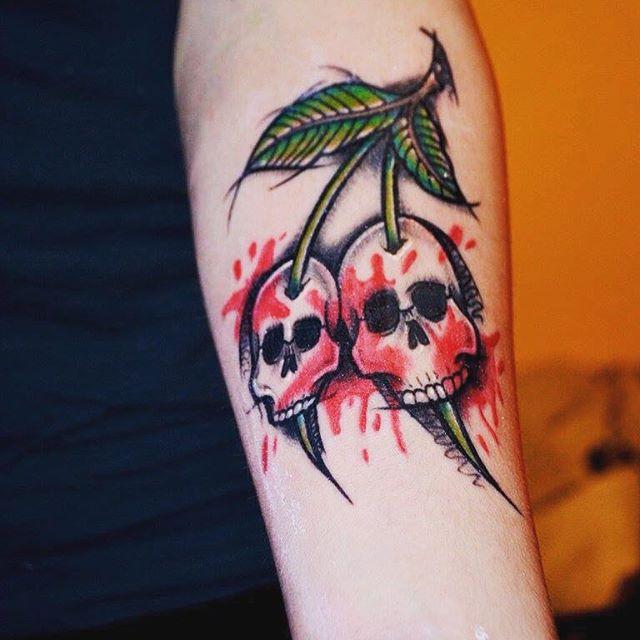 Image 65 – The shadow of God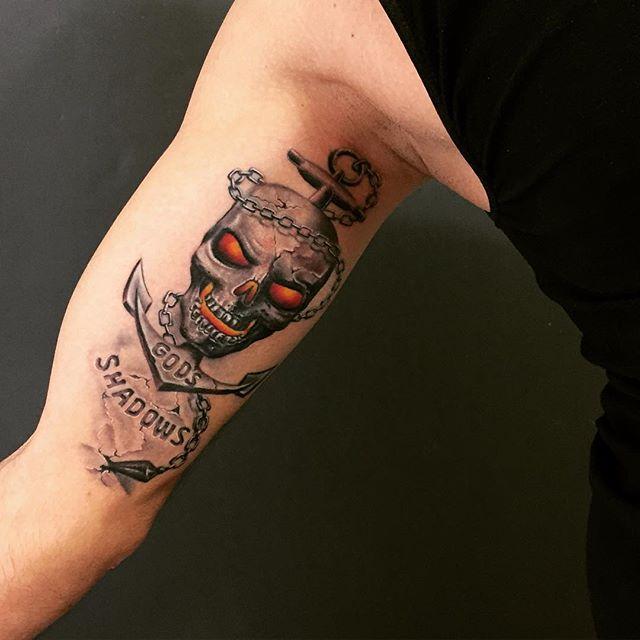 Picture 66 – Samurai style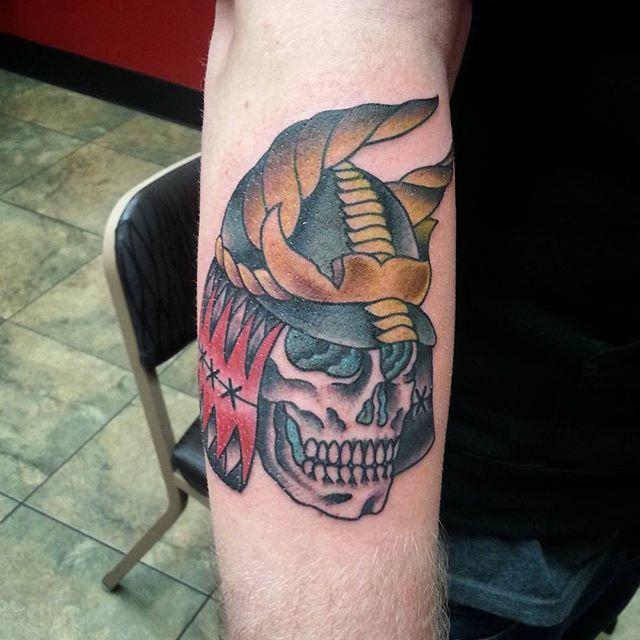 Picture 67 – Full of beauty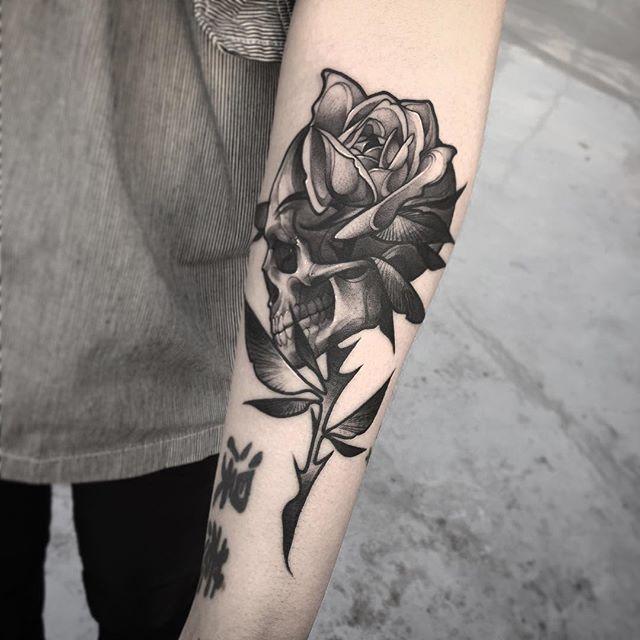 Image 68 – Red color drops like a glove with black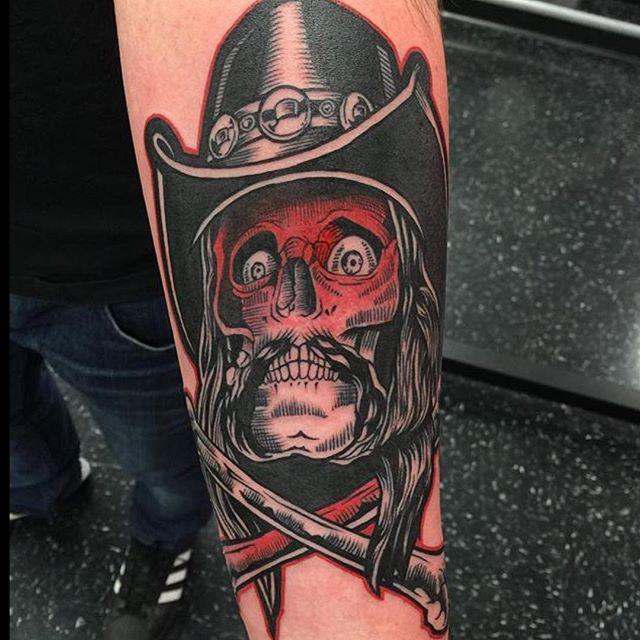 Image 69 – Elvis is not dead!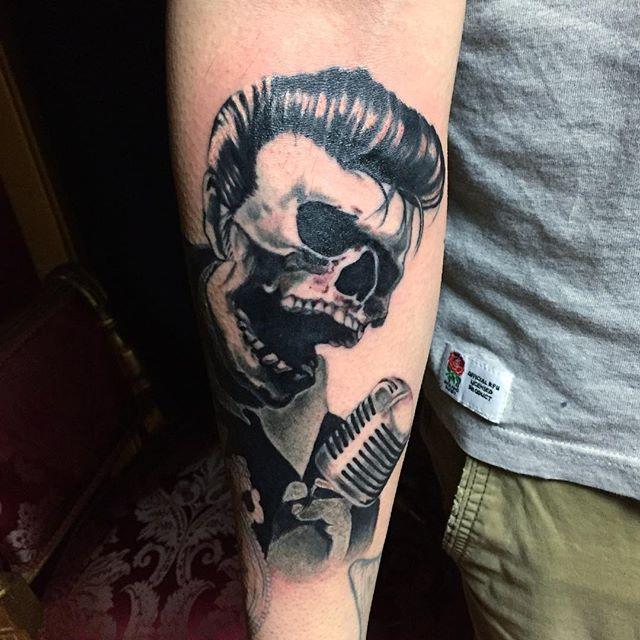 Picture 70 – How about investing in a cat's skull?