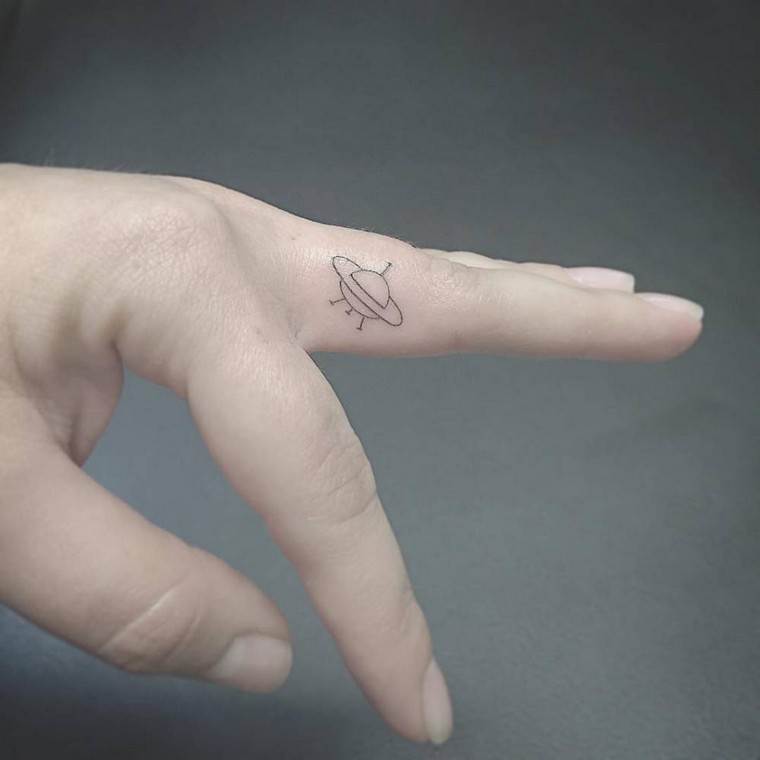 The finger tattoo is small, discreet and elegant. For more than 25 years, tattooing has become more popular and today beautifies the body with more and more people. It is seen as a style mark or simply the desire to be different and modern.
Very often, we choose to tattoo ourselves to mark a moment of our life of great importance. We've already talked to you about the finger tattoo that replaces the rings of marriage. In this publication, we will expand this theme by showing you our selection of photos of tiny finger tattoos that are simply original and cute.
Finger tattoo: small, discreet, stylish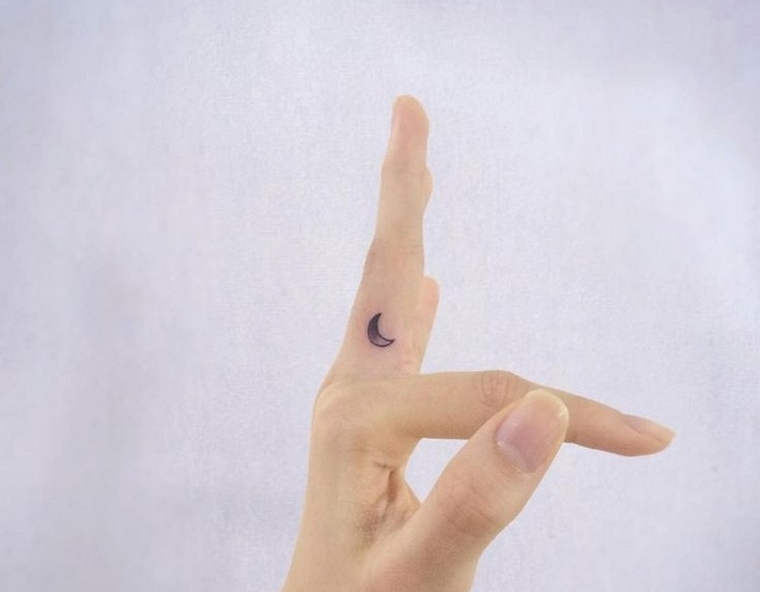 Fingers – it's used every day. We write, we make, we catch things, we eat, we dress … We really use them all the time. This is why, the fingers – it's precious! Getting a tattoo finger means to have it always under the eyes. This area of ​​our body is easy to tattoo, but before you really have to think about the chosen tattoo, especially if this is permanent and therefore for life.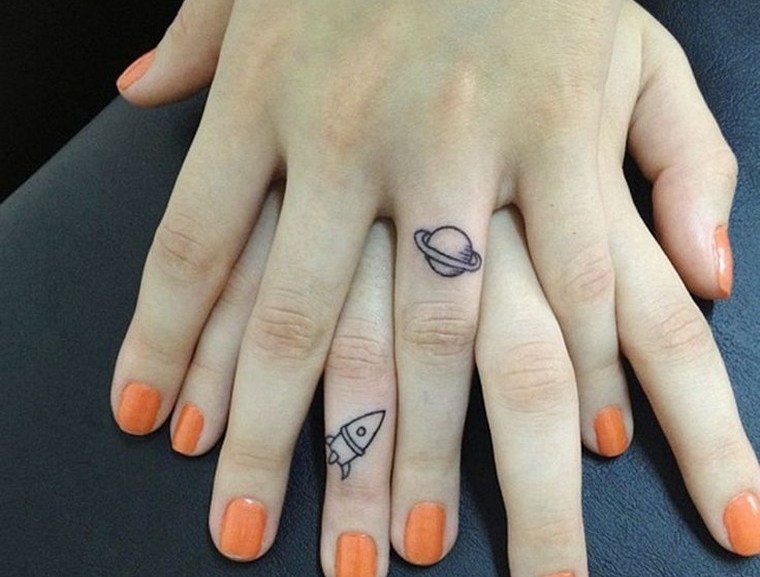 Doing your first tattoo with a finger tattoo
This is your first tattoo? Wondering if it's a good idea? If you are really sure in your choice, the answer is yes! It is always better to start your first tattoo with a small tattoo. The chosen location depends on your desires: you want a discreet tattoo and a little intimate or do you prefer it to be visible? Fingers are part of the category of visible body areas especially when your tattoo is on the side of the knuckles.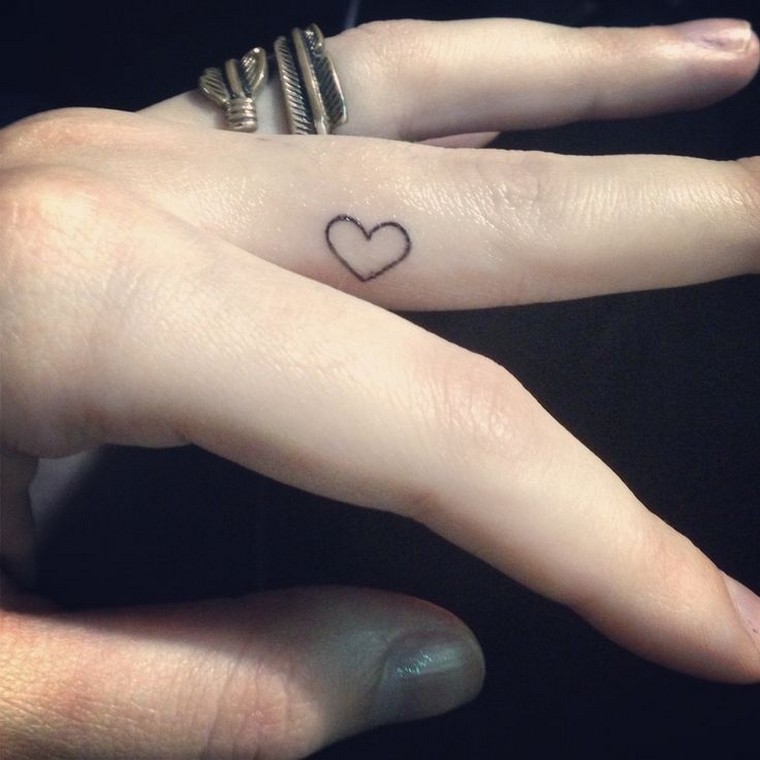 Tattoos – a story that evolves
For a long time, tattoos were associated with criminals and sailors. The fingers of Russian criminals, being a very visible area of ​​the body, were often tattooed, for example. The tattoo served (and is still used) to demonstrate gang membership and personal history – skills, beliefs, worldviews etc. Tattoos have long been associated with deviance and crime. Well, not anymore! The tattoo is today seen by many as a art and the desire to beautify her body with a pretty original tattoo.
The meanings are often personal and have nothing to do with old interpretations. The collective consciousness has fortunately evolved in recent years. It is no longer shocked to see a tattooed person. Hooray! It is still advisable to learn about the old interpretations of some tattoos, especially if you tattoo a visible area of ​​the body. Some people are always reserved compared to tattoos.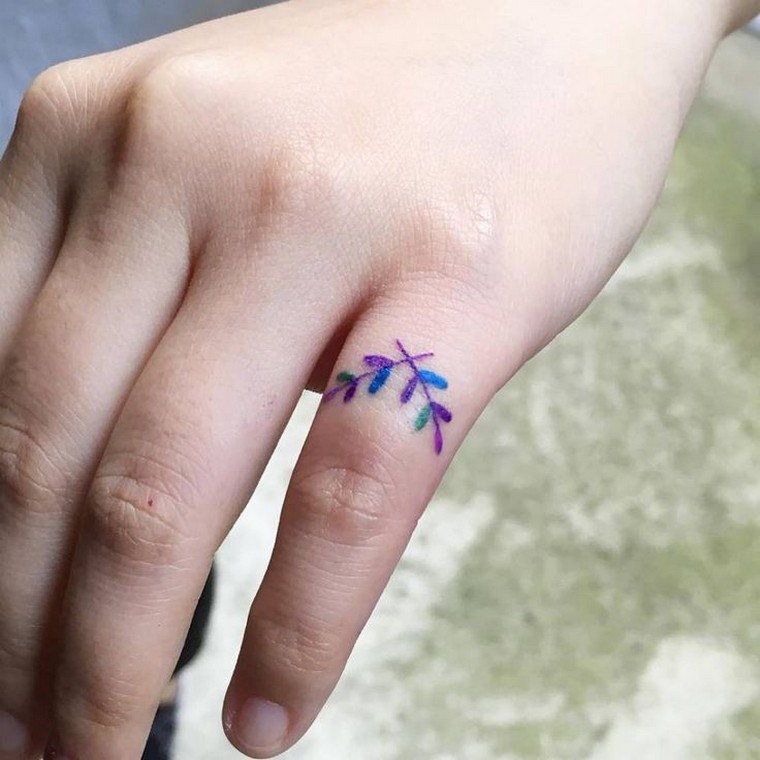 Plan retouching sessions
Fingers are used every day and they are often washed with soap and water. It is therefore logical that even if the tattoo ink is durable, you will need to regularly schedule retouching sessions with your tattoo artist. Know that the finger is also one of the areas of the most painful body to tattoo. The closer the skin is to bones, the more painful it is!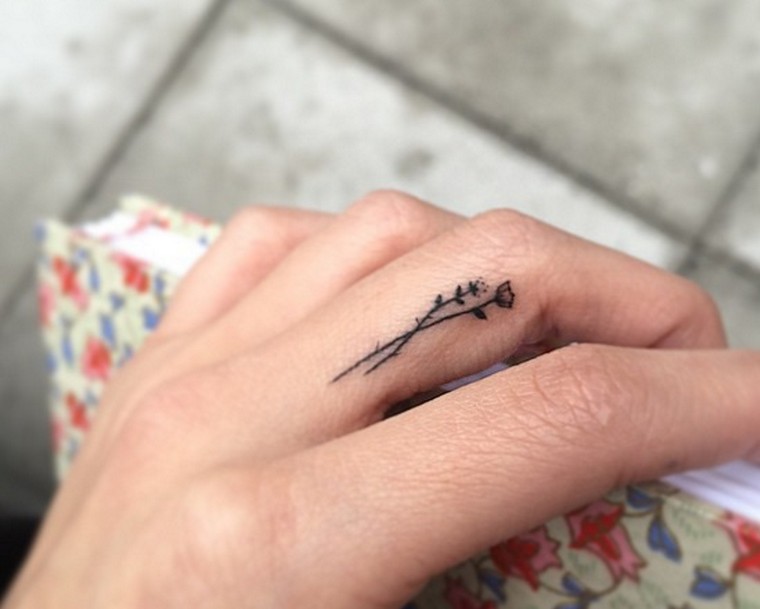 Learn Before You Choose Your Tattoo – A Necessary Step
A geometric tattoo, a heart tattoo , a viking tattoo , A flower tattoo or tree – the choices are really very numerous. How to choose yours? Well, choose a tattoo that fits your desires and your personality. If you've finally decided on a permanent tattoo, keep in mind that it's a brand you'll wear forever. First tattoo? Start by choosing a small minimalist tattoo that you can develop as and when.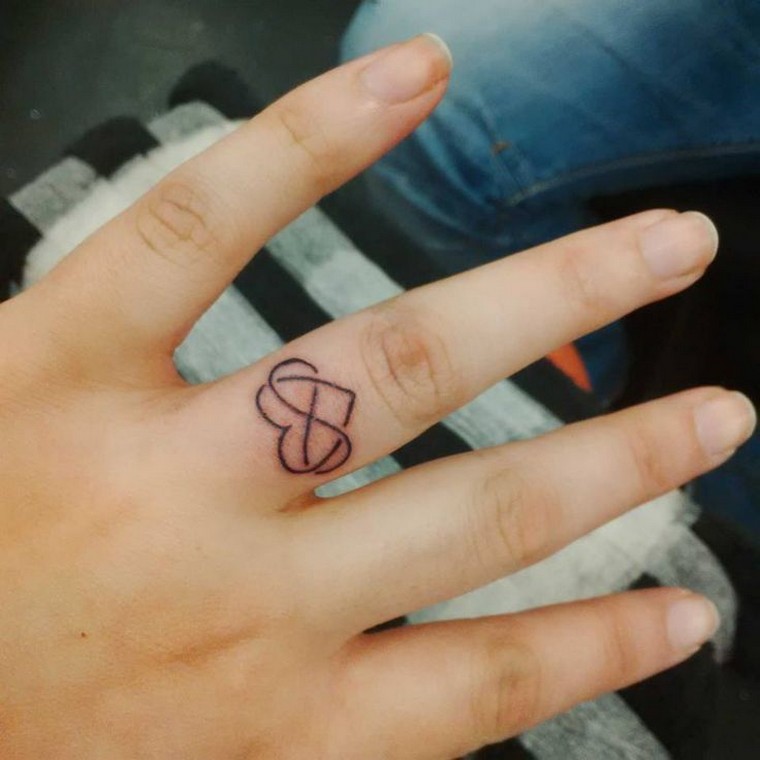 A geometric tattoo? Great ! Circle, triangle or square, any geometric tattoo is modern, discreet and very elegant. The circle represents infinity, completeness, the cycle of life.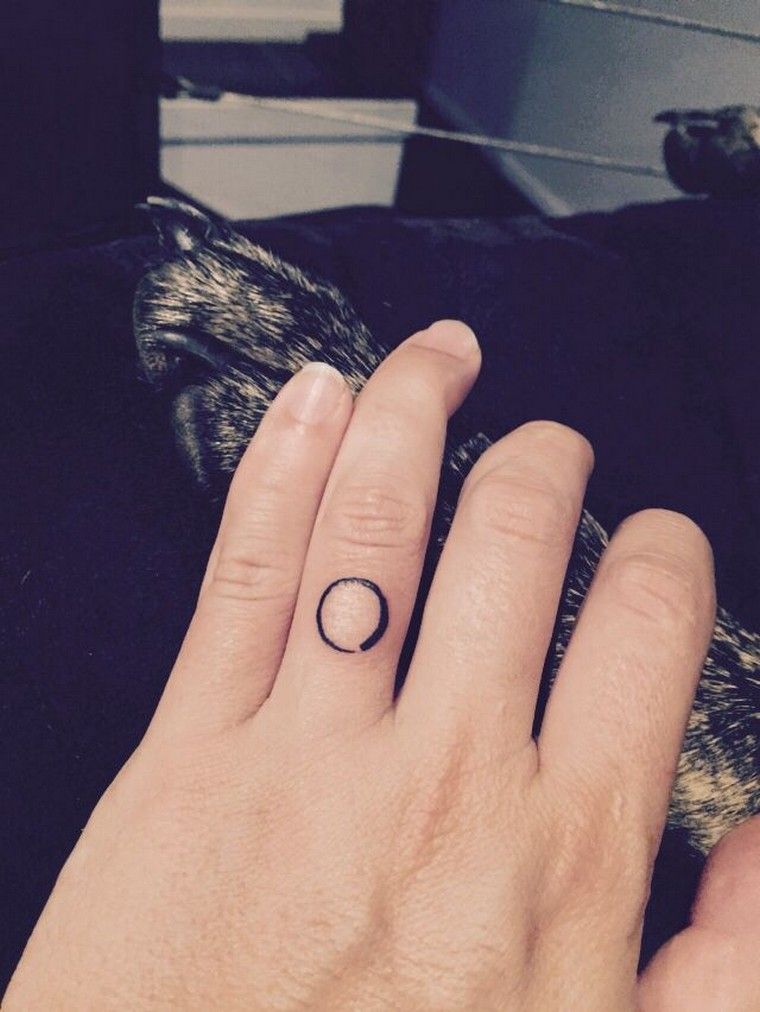 A triangle tattoo? The triangle is different from the circle because it has a orientation. Depending on its orientation, its meaning changes. Facing up, it represents the planet Mars and symbolizes the masculine, fatherhood, dynamics. Positioned upside down, it symbolizes the feminine, calm, maternity, passivity. The finger tattoo on the image below is composed of two small triangles pointing upwards. This tattoo can be interpreted as wanting to demonstrate the masculine strength of his mind.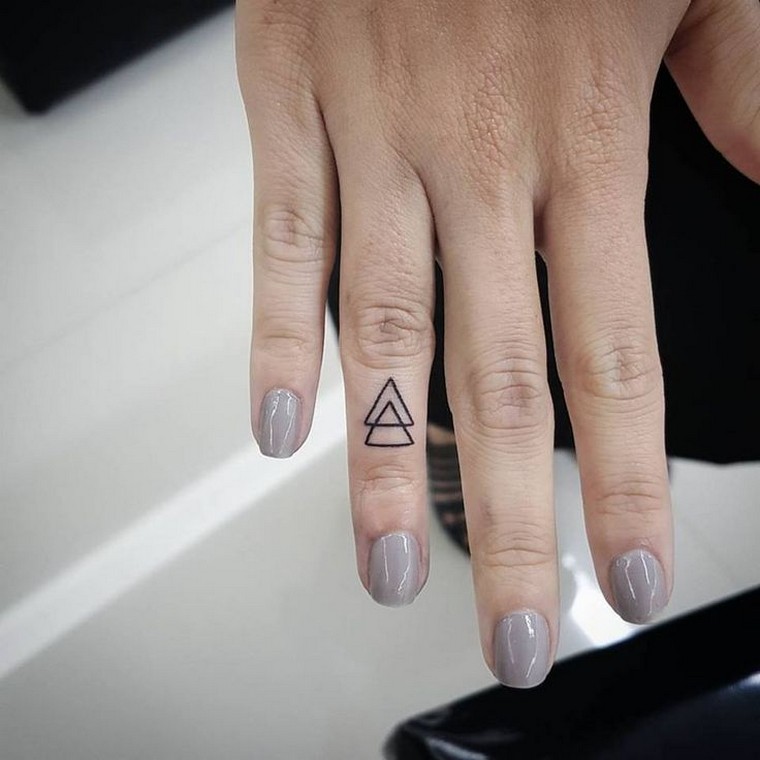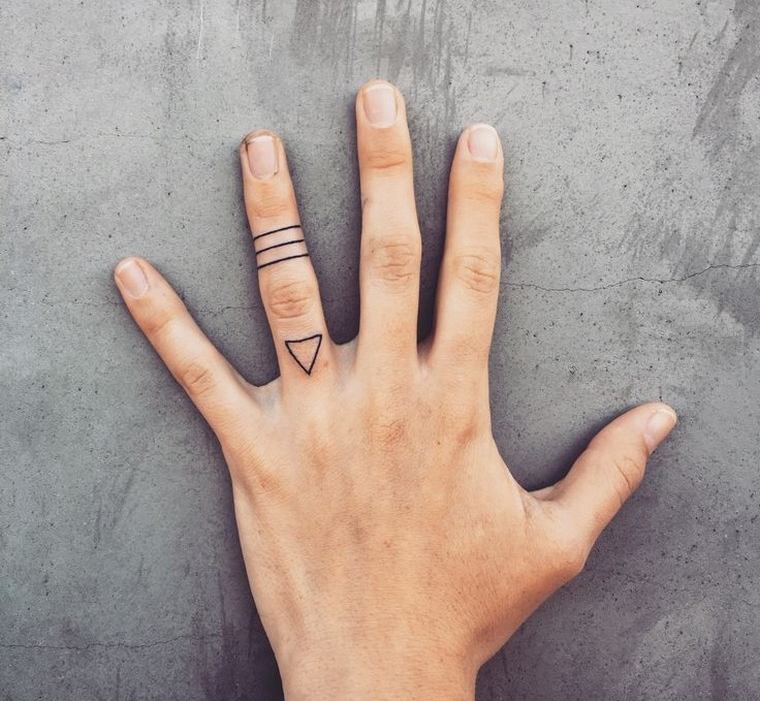 Want a third eye?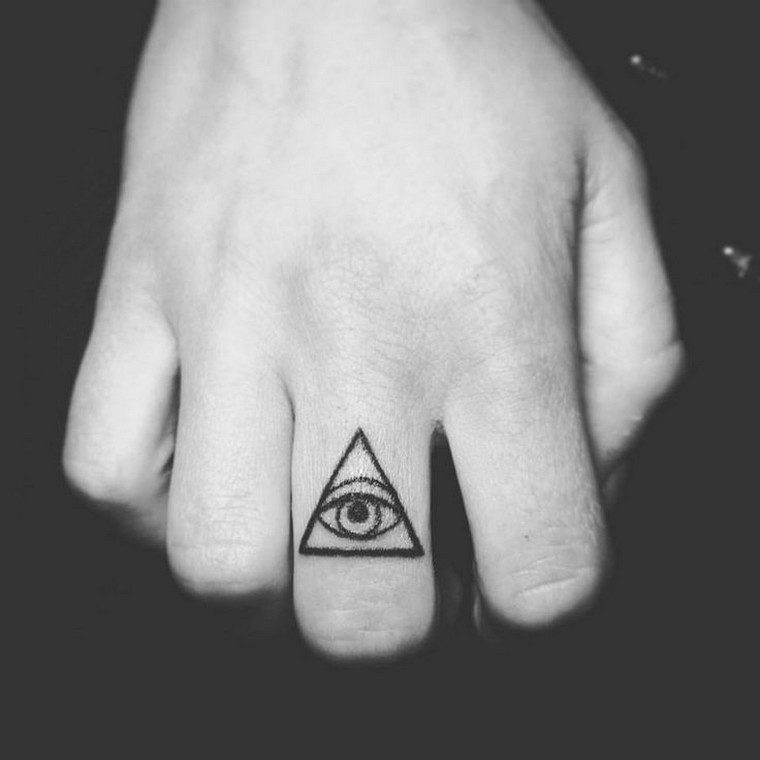 The tree finger tattoo
is also very elegant. Each tree has a different meaning. The palm for example, symbolizes energy, the sun, vitality. Some say it also represents success. The pine associated with vitality and persistence, birch represents the heavenly, oak – majesty. No matter which tree you choose, they all have one thing in common: they symbolize splendid nature.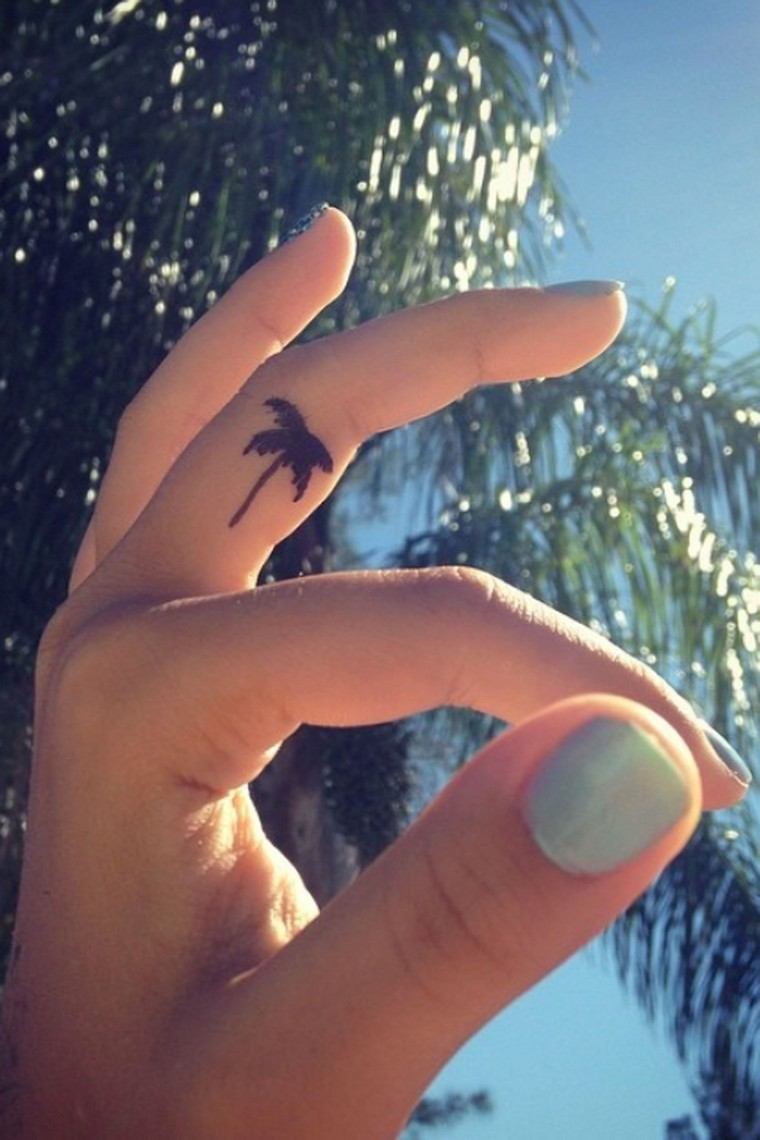 We particularly like the tattoo constellation . It is really very beautiful and discreet. You can of course tattoo the constellation of your astrological sign.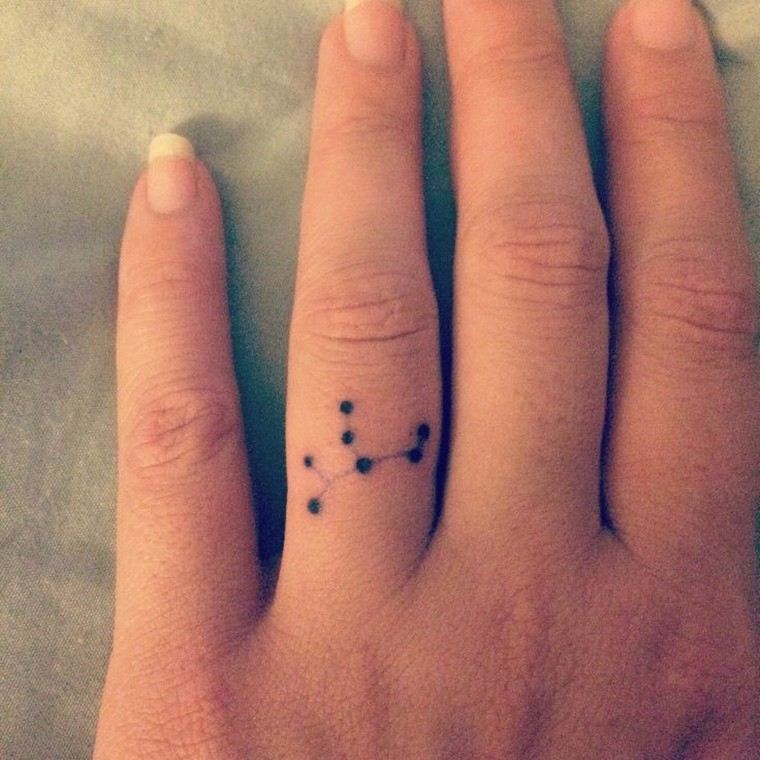 A heart tattoo? Very romantic ! Have you found the love of your life? Do you both have a little heart on your finger? Love forever !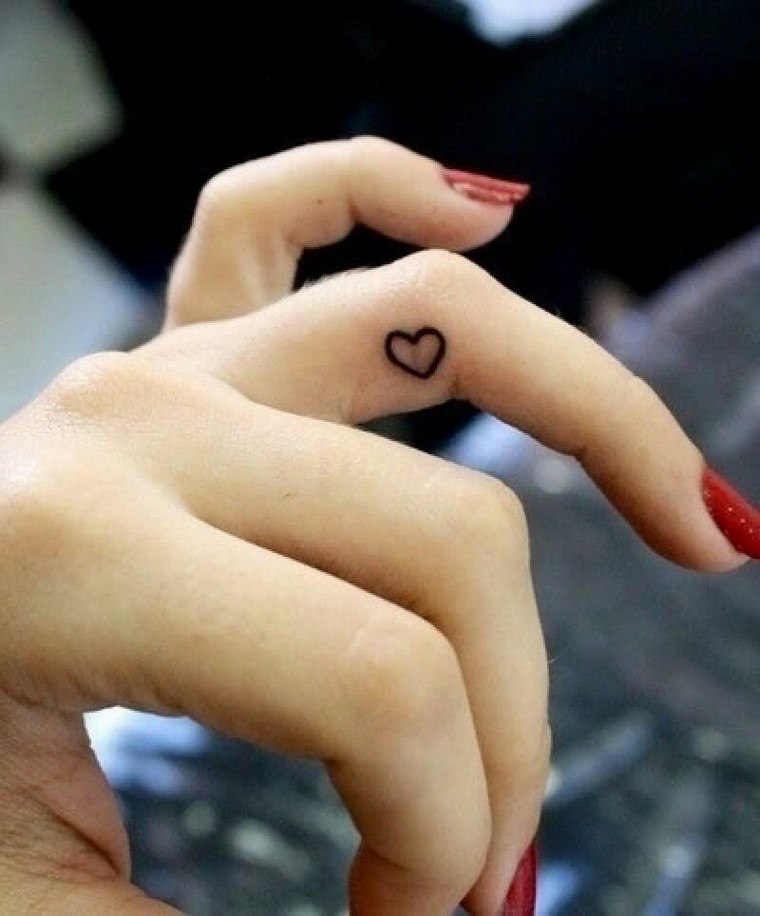 The arrow tattoo is also very common. What does it symbolize? She is often associated with bow to shoot. Indeed, just as the bow, the arrow is a very ancient symbol. The arrow has various interpretations. She associates herself with the masculine, the chase, the love, the speed. One of the most common tattoos is that of an arrow heart.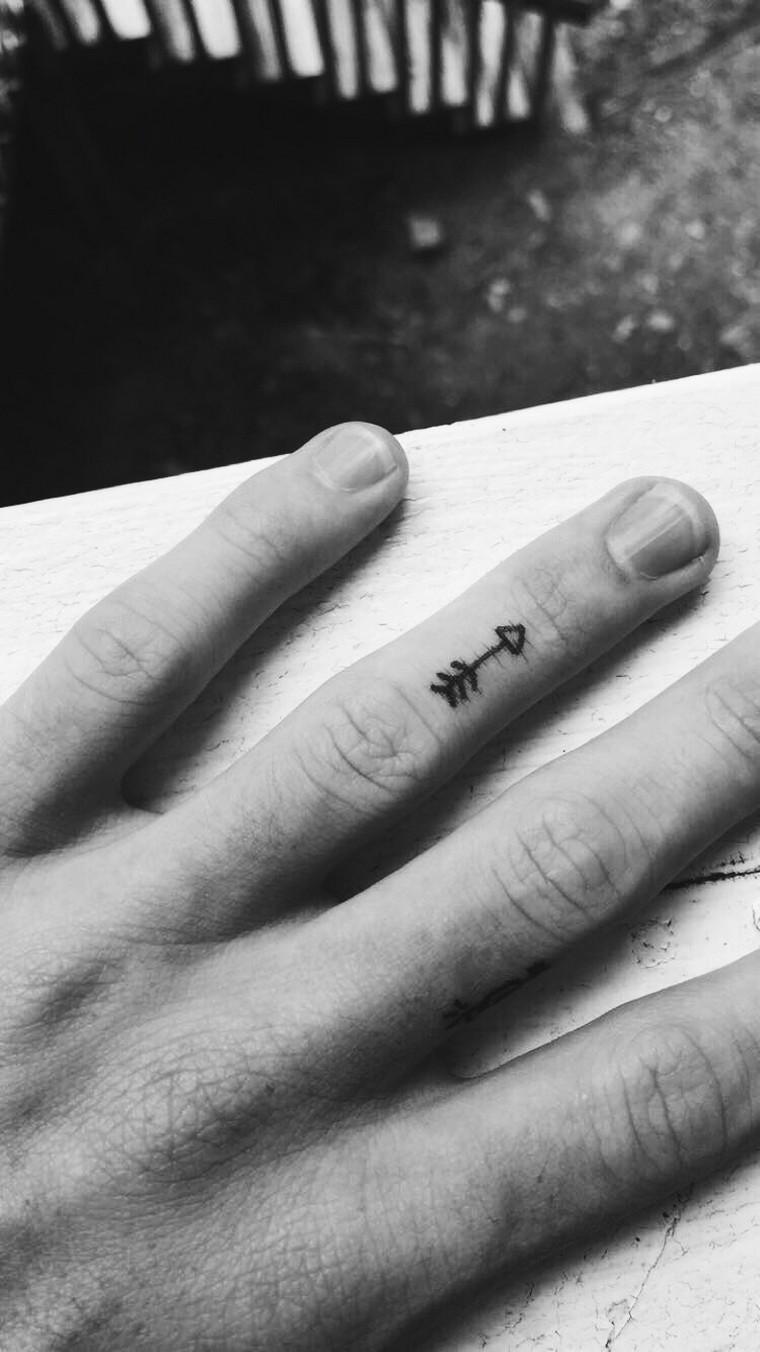 Permanent tattoo scares you? Do you change your mind often and think if the permanent tattoo is for you? Do not worry ! You can always try a temporary tattoo and move on to a permanent tattoo. Henna tattoo , tattoo in tattoo pen, tattoo sticker – there is a lot of possibility. Henna lasts about 5 days, while other options normally last two or three. A few years ago, two Canadians came up with the solution to create an ephemeral tattoo that lasts two weeks. You can choose from over 300 models and order online. If this temporary tattoo option tempts you, we invite you to visit their site / online store inkbox .
Pineapple tattoo? Why not !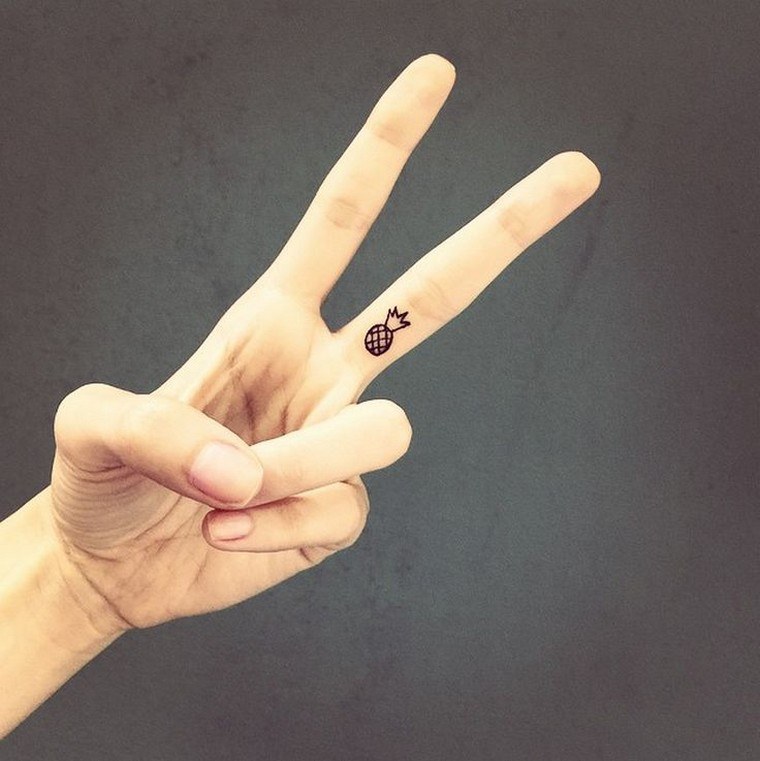 Sun and Moon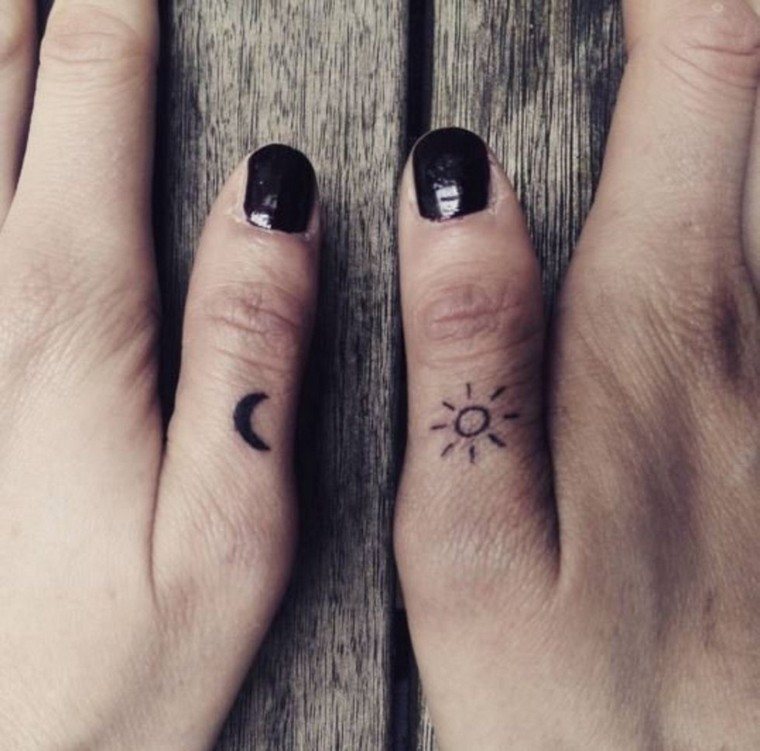 Tree and Owl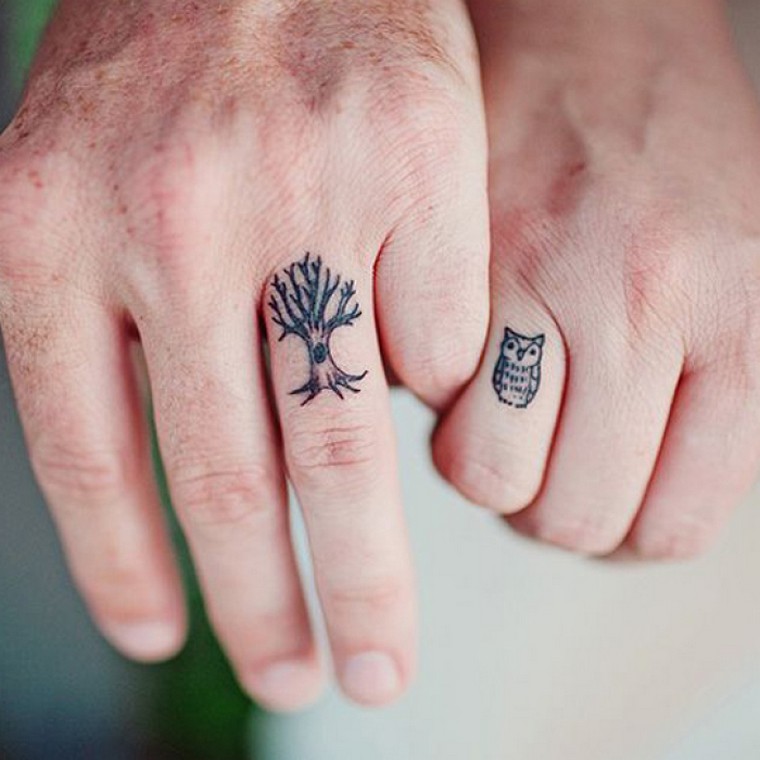 published by
Liliane Morel in